Project Case Study: Luxury Bathroom Spa Remodel
Transforming the Primary Bathroom into a Luxury Spa Retreat
These homeowners approached us with a clear vision - they wanted to transform their primary bathroom into a luxurious relaxation space, all while sticking to a tight budget.
Given the limited space and high expectations, our team had their work cut out for them. Our main goal was to create a modern and luxurious primary suite that made the most of the small area available.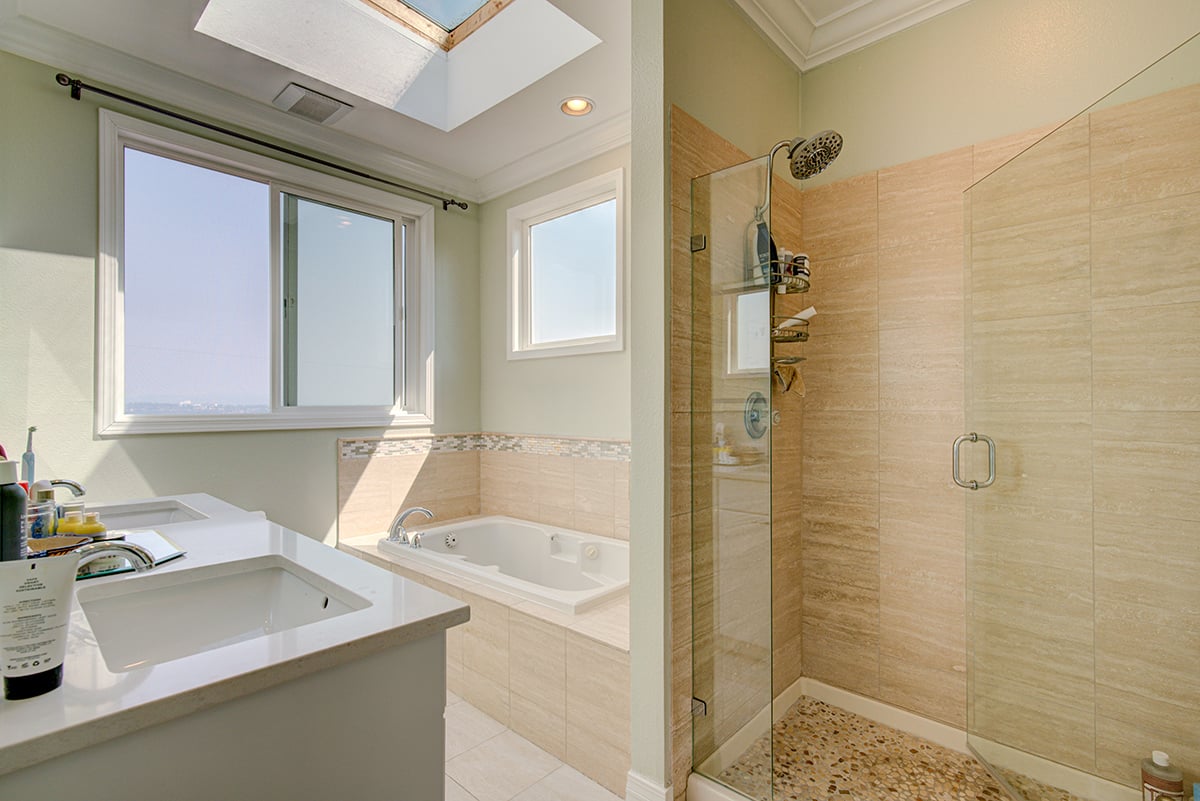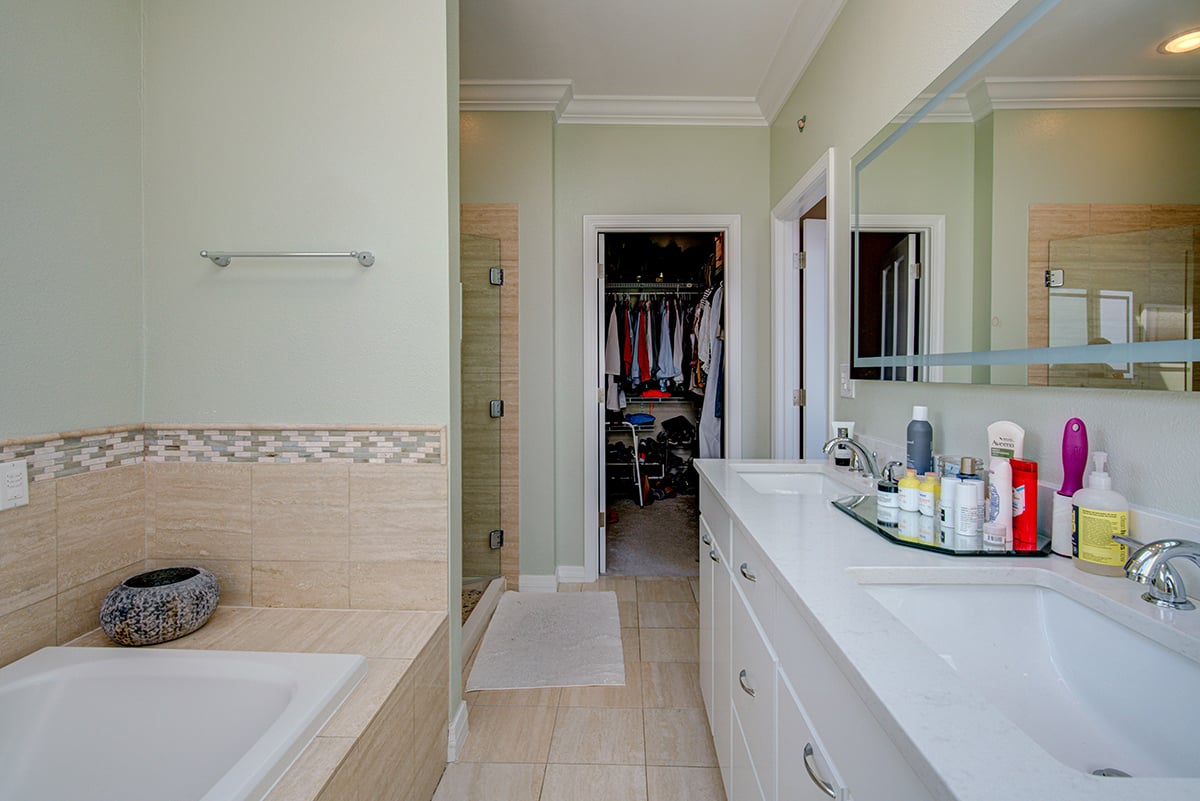 Overcoming Common Challenges that Come Along with a Bathroom Remodel
While dismantling the existing walk-in closet framing and demolishing the bathroom down to the studs, we discovered a few problem areas. There were sections with considerable rot around the windows and at the NE corners of both the shower and tub that needed repair. Our team also discovered there were no shutoff valves for the bathtub or shower – an issue we addressed before moving forward.
Turning the Closet into a Luxury Sauna
Decommissioning the existing closet gave us the necessary room for an infrared sauna. Originally, the homeowners ordered a kit sauna but were unhappy with the fit and finish, so our team began the process of designing and sourcing the necessary parts and materials to create a luxurious custom sauna.
The electrical panel had to be updated with a dedicated circuit to make the sauna heat efficiently. With the panel located two floors below, this made running new wiring (without damaging other finished spaces below) challenging. Brought together with a state-of-the-art electrical system and stunning clear-grained penny gap cedar, the homeowner's dream space for decompressing became a reality.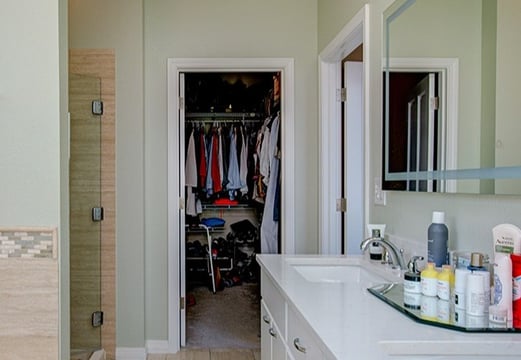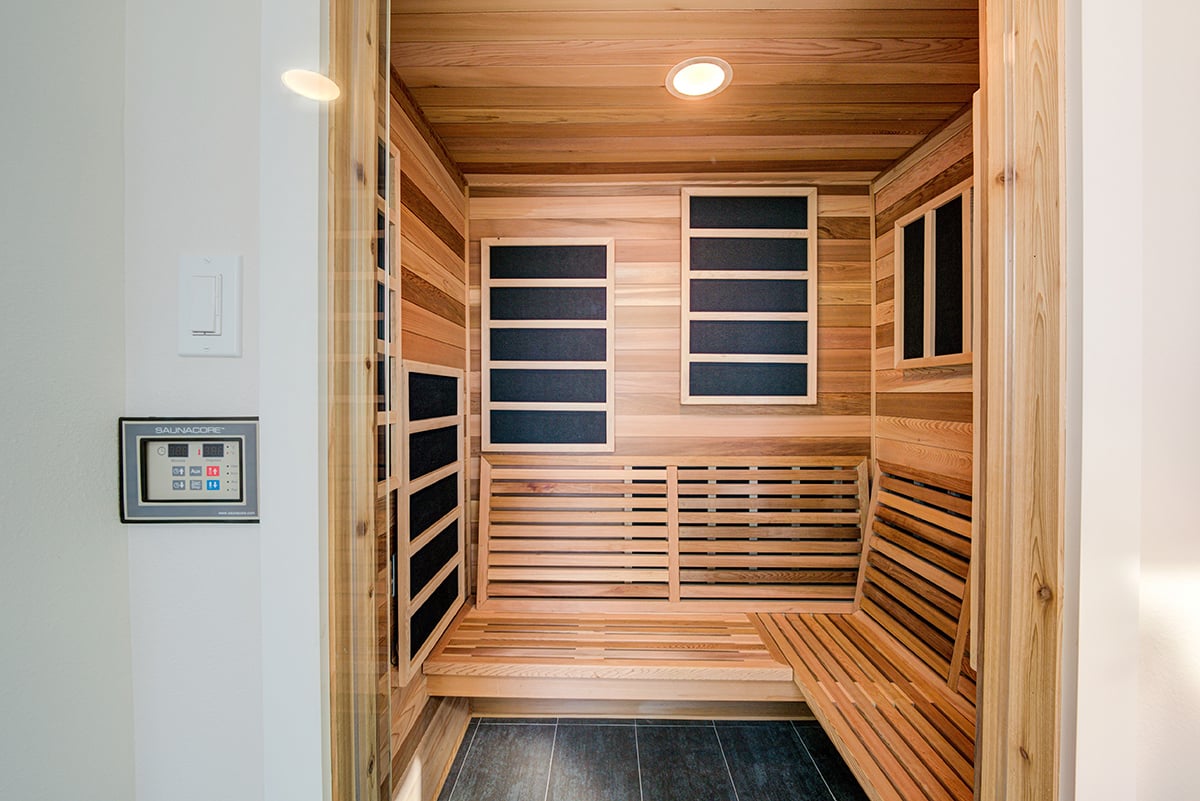 Adding a Soaking Tub & Glass Shower
Channeling the homeowner's modern-contemporary aesthetic, the new bathroom design came to life with carefully curated fixtures and finishes. The new soaking tub and full-glass shower brought a spa-like feel to the space. These features are beautifully complimented by the Kohler fixtures in matte black.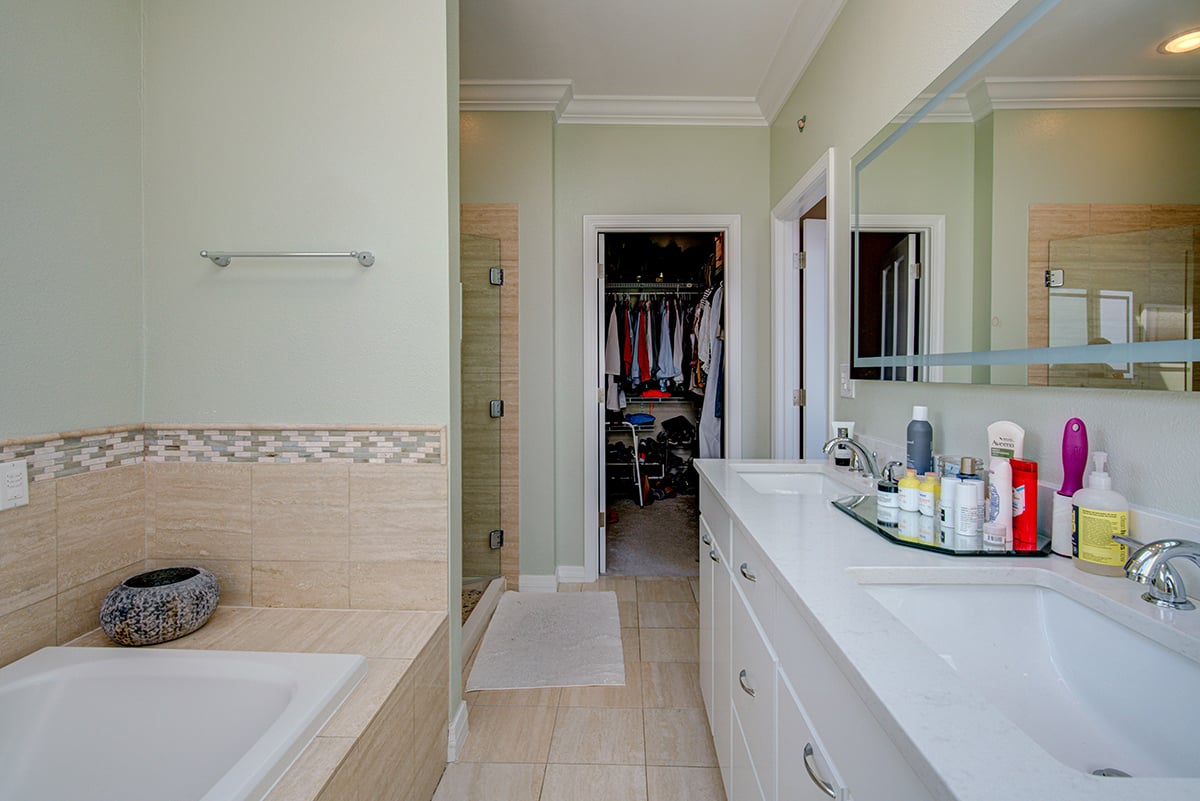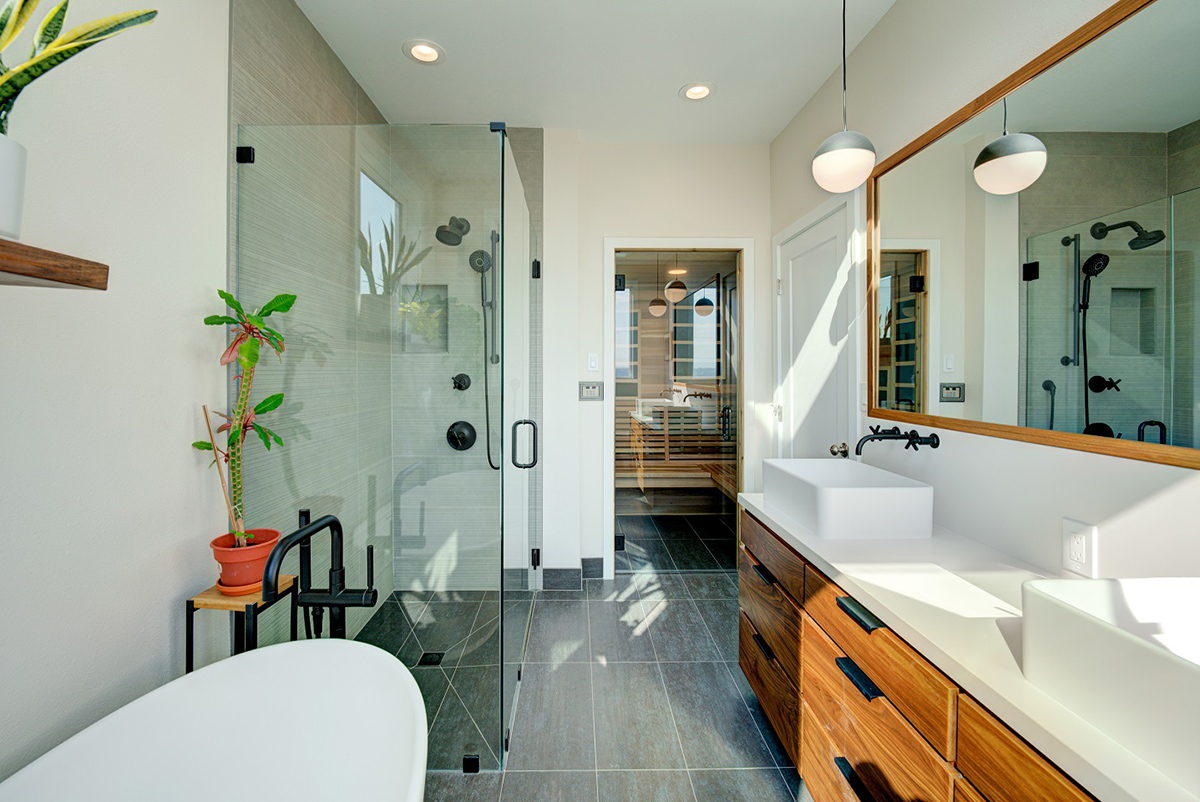 Creating a Focal Point
With one of the homeowners being an avid art collector, elevated craftsmanship and discerning attention to detail were crucial.
One focal point of the new bathroom was the vanity. From the natural walnut cabinetry and Dekton countertop in Uyuni to the dual matte stone vessel sinks, every selection was carefully cultivated. The wall-mounted faucets provide a sleek aesthetic, and the pendants above the vanity are placed so they are exactly centered above the faucet, which was no easy feat with the existing framing.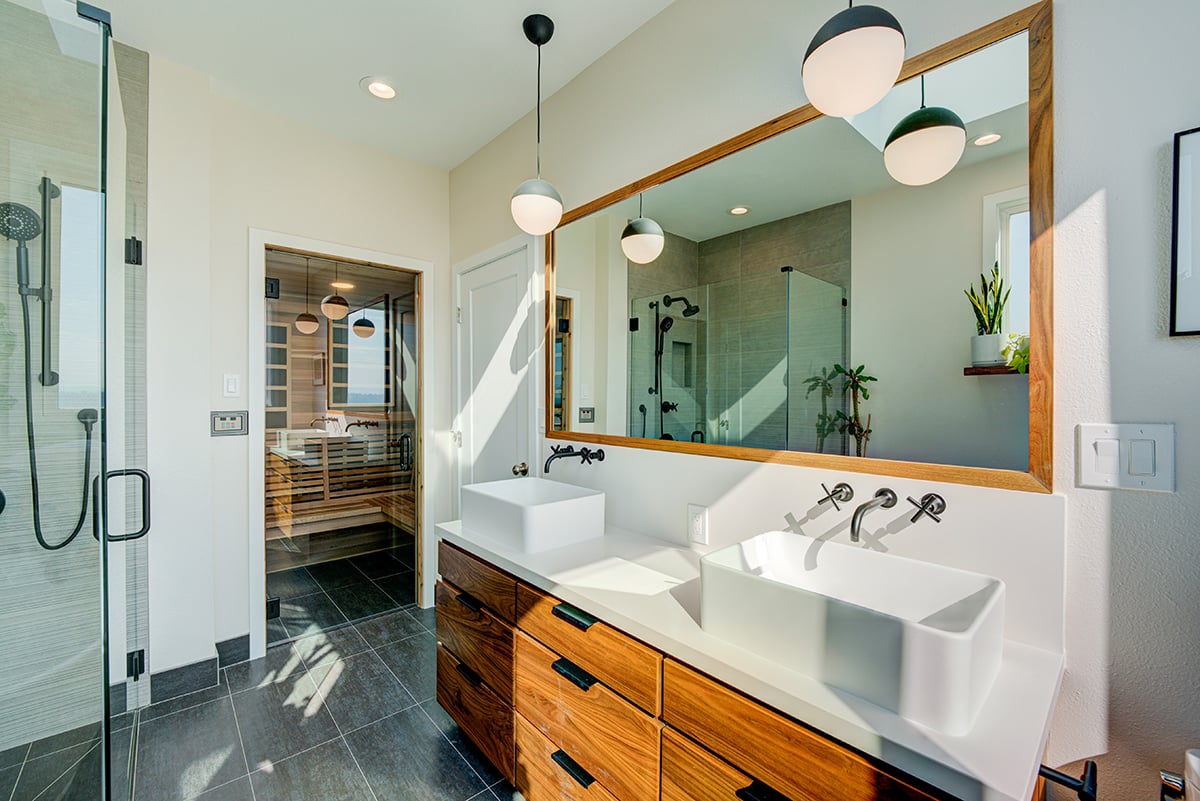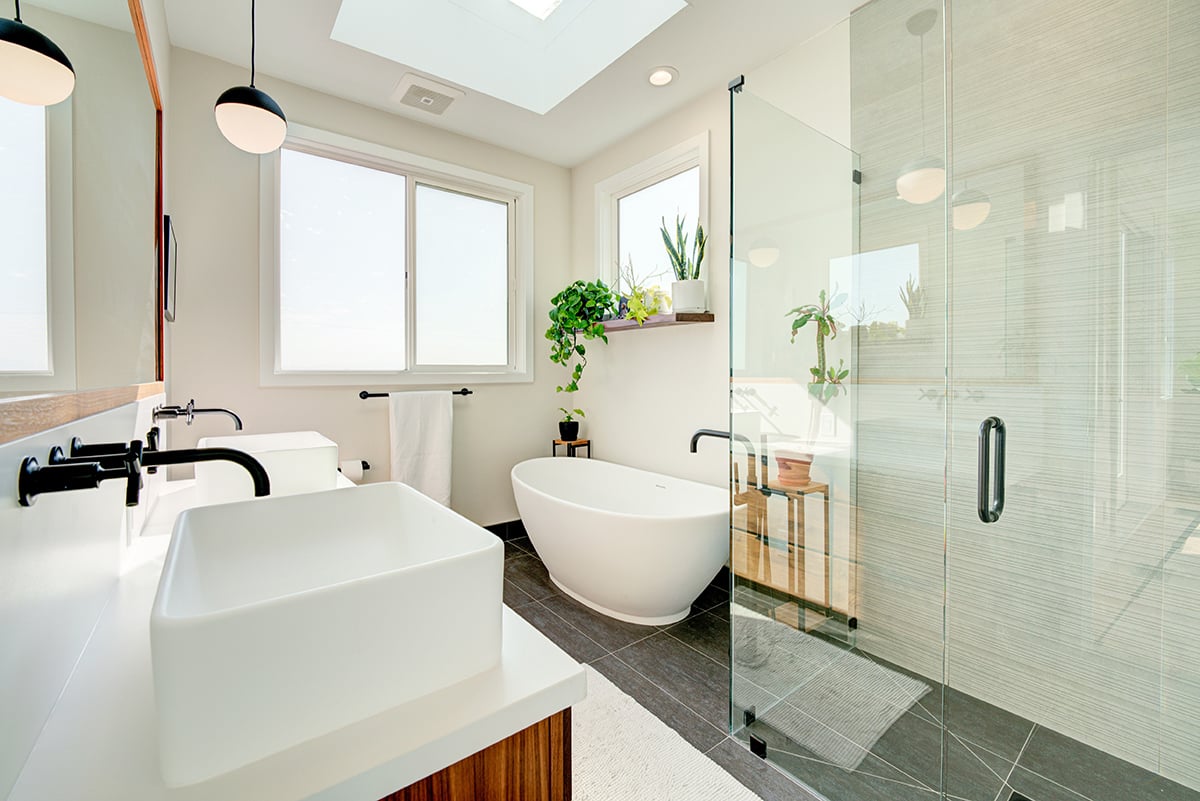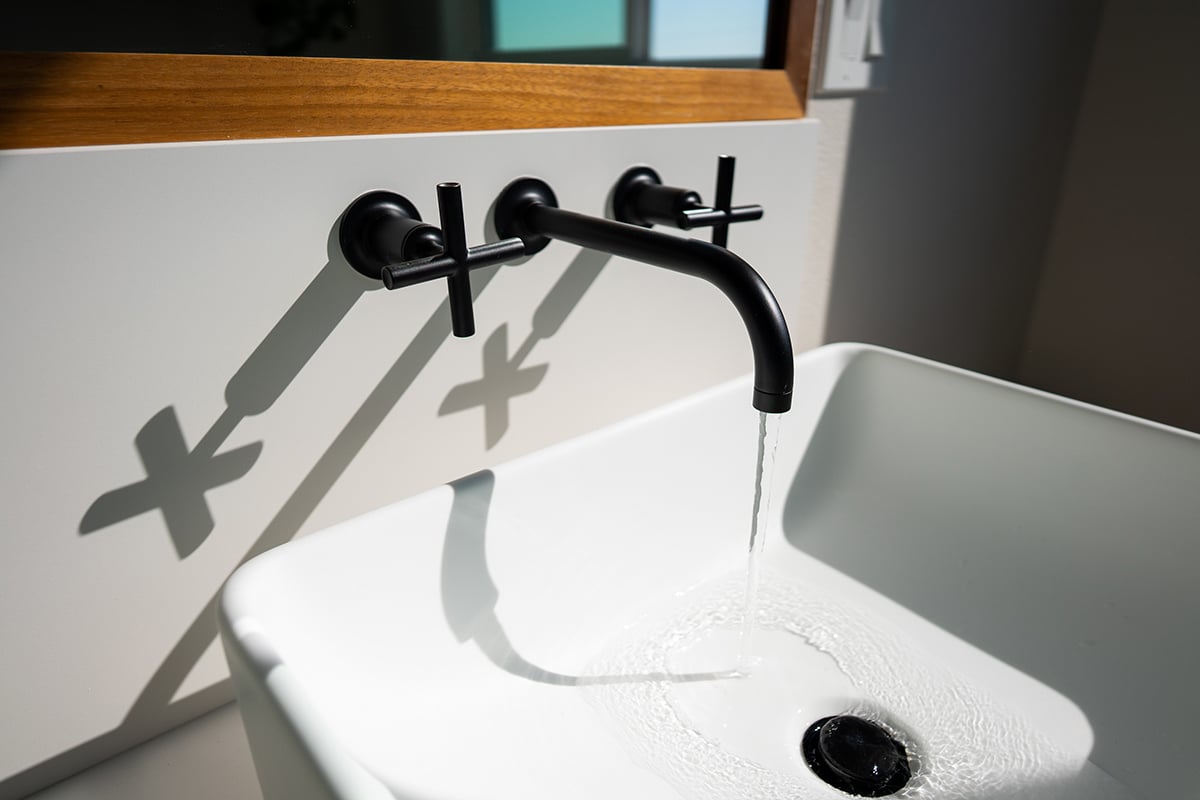 Let the Light In
Flooded with natural light from the windows and skylight, paired with the artful design, this new space encourages all who enter to take a deep breath and relax. An at-home oasis was brought to life, not just meeting but exceeding the vision of the homeowners.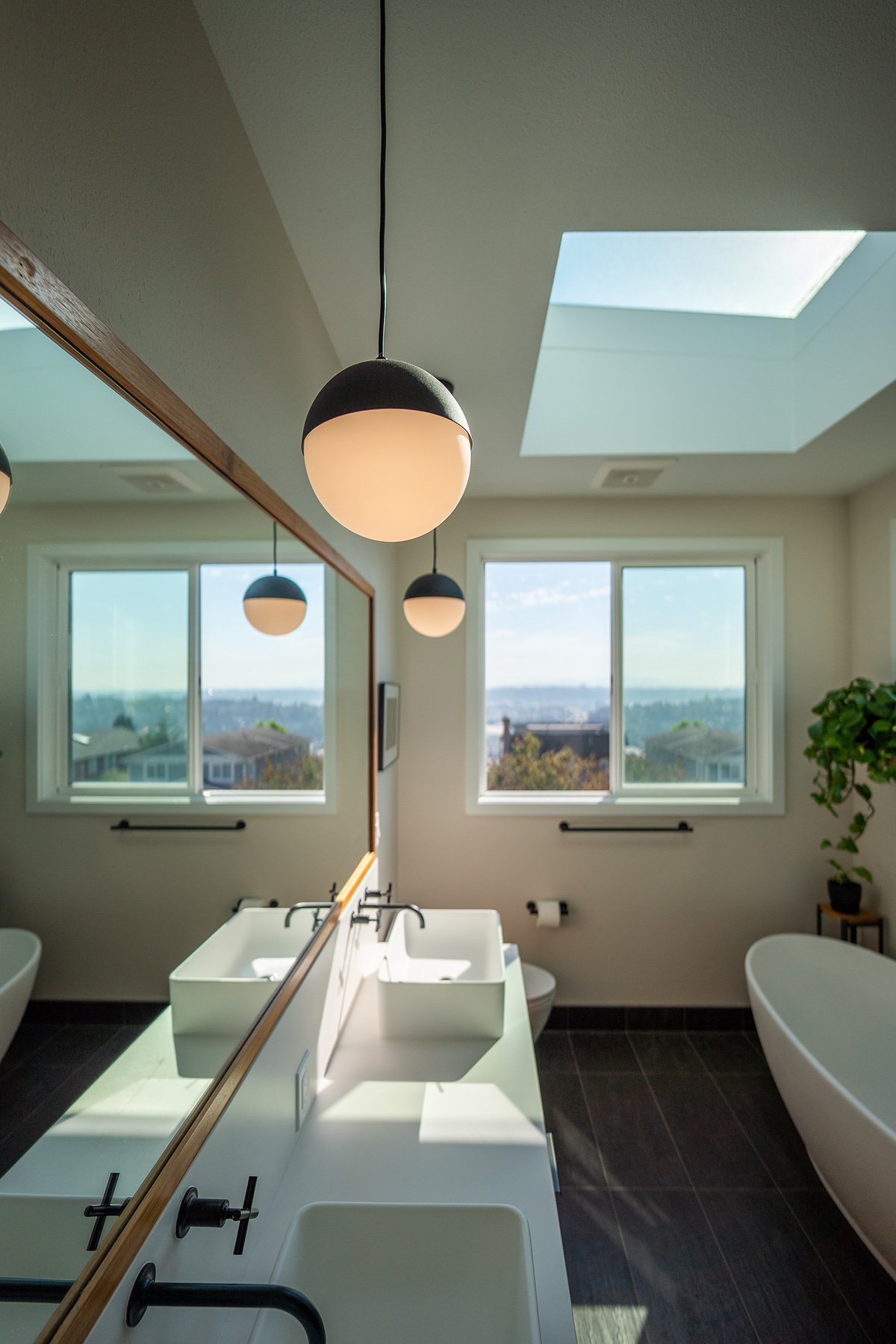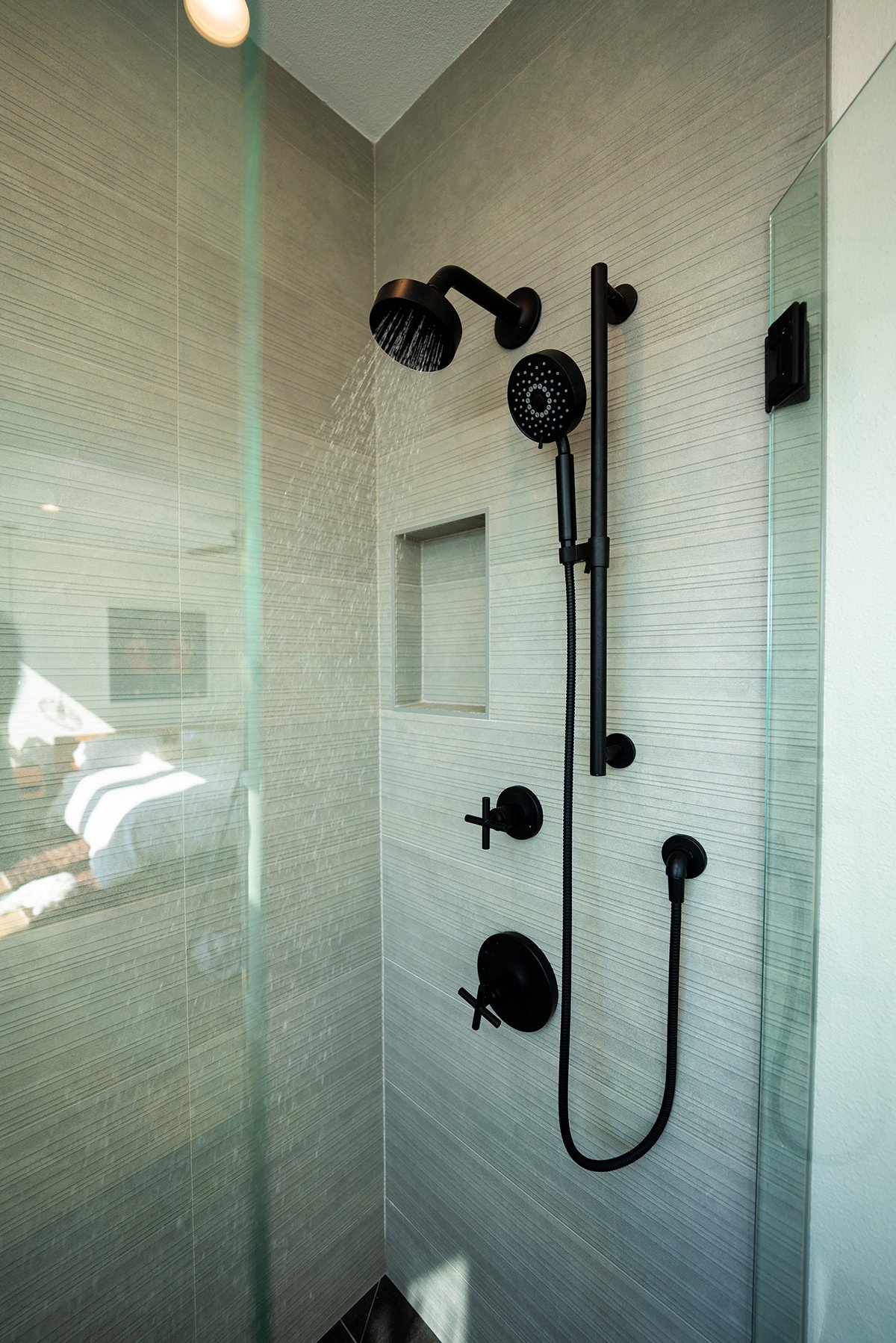 Schedule a Discovery Call
Request a free virtual consultation and discover how you can turn your dreams of building a new home office, workshop, studio space, or ADU into reality.