Project Case Study:
Modernizing a 1950s Bathroom into a Luxurious Spa Retreat
This bathroom remodeling project started with a small, 6' x 8' space that was originally a cramped, bare-bones full bathroom from the 1950s. The fixtures in the bathroom were outdated, and the layout was not suitable for the needs of the homeowners.
The goal for the completed design would incorporate fixtures and materials that captured our homeowner's dream bathroom. Inspired by the luxurious spa baths they had encountered during their travels, the design would blend various cultures, textures, and colors to create a harmonious and indulgent space.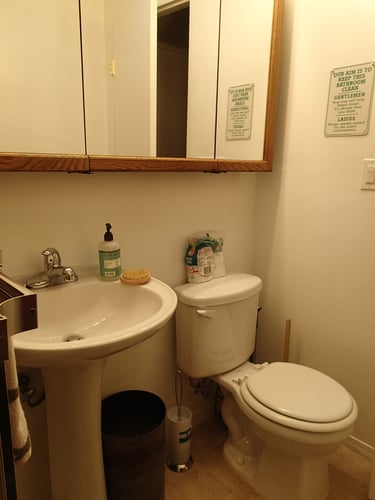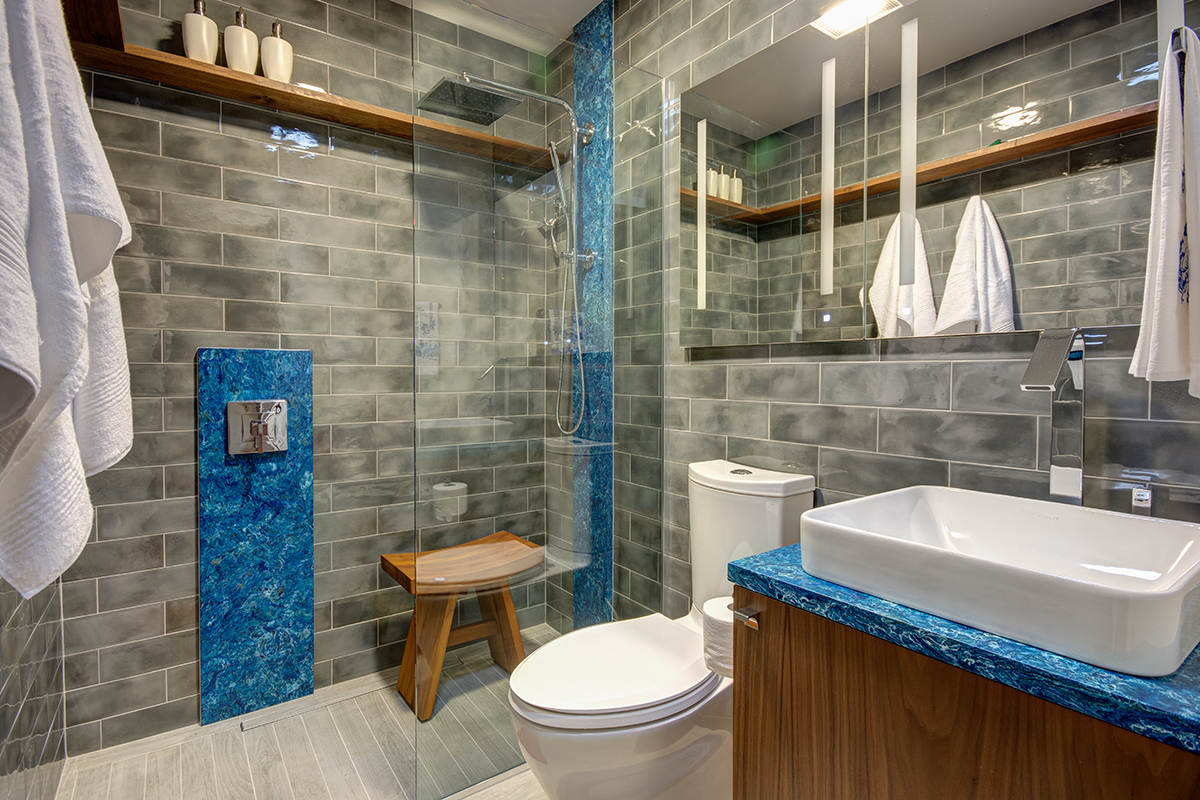 Overcoming Challenges:
Precise Execution in a Tight Space
The primary obstacle we faced was the demolition and construction within an extremely confined area, where precision in every detail and installation was critical. Any deviation of even a fraction of an inch from the specifications could mean the distinction between a successful installation and the need to begin again.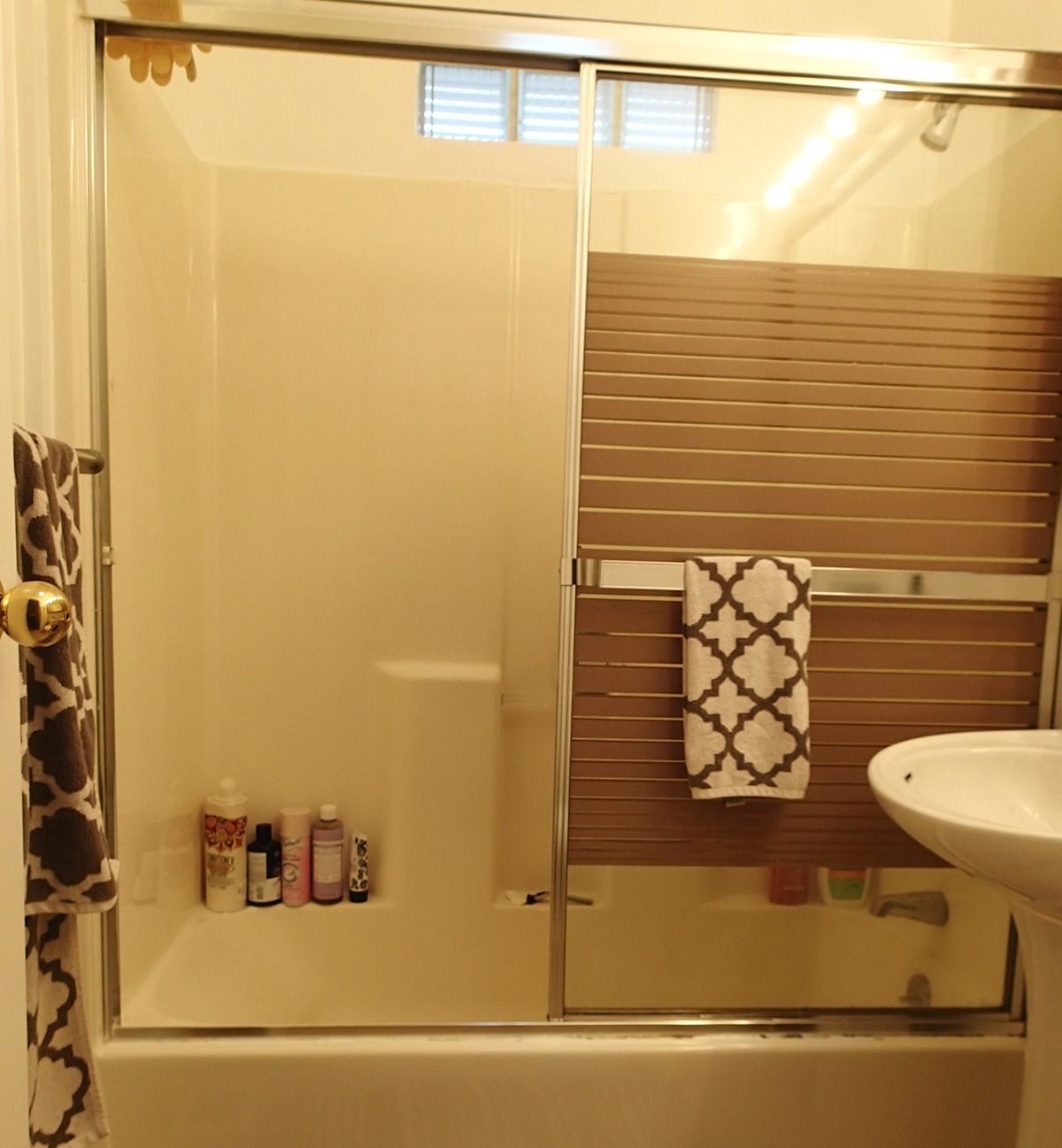 Mastering Complex Installations: Teak Shelving & Granite Slabs
The incorporation of overhead floating teak shelving was an essential element of our client's vision, just as the inclusion of two inset granite slab features to house the shower fixtures was crucial in this curbless shower with a linear drain.
Both installations posed unique challenges. For the teak shelving, we had to ensure it appeared to float with no visible brackets, achieved through stainless steel pins protruding from the framing and aligning perfectly with holes drilled in the backside of the teak.
The granite feature demanded precise plumbing rough-in placements to position the slabs slightly raised (by exactly 1/2 inch) above the surrounding tile.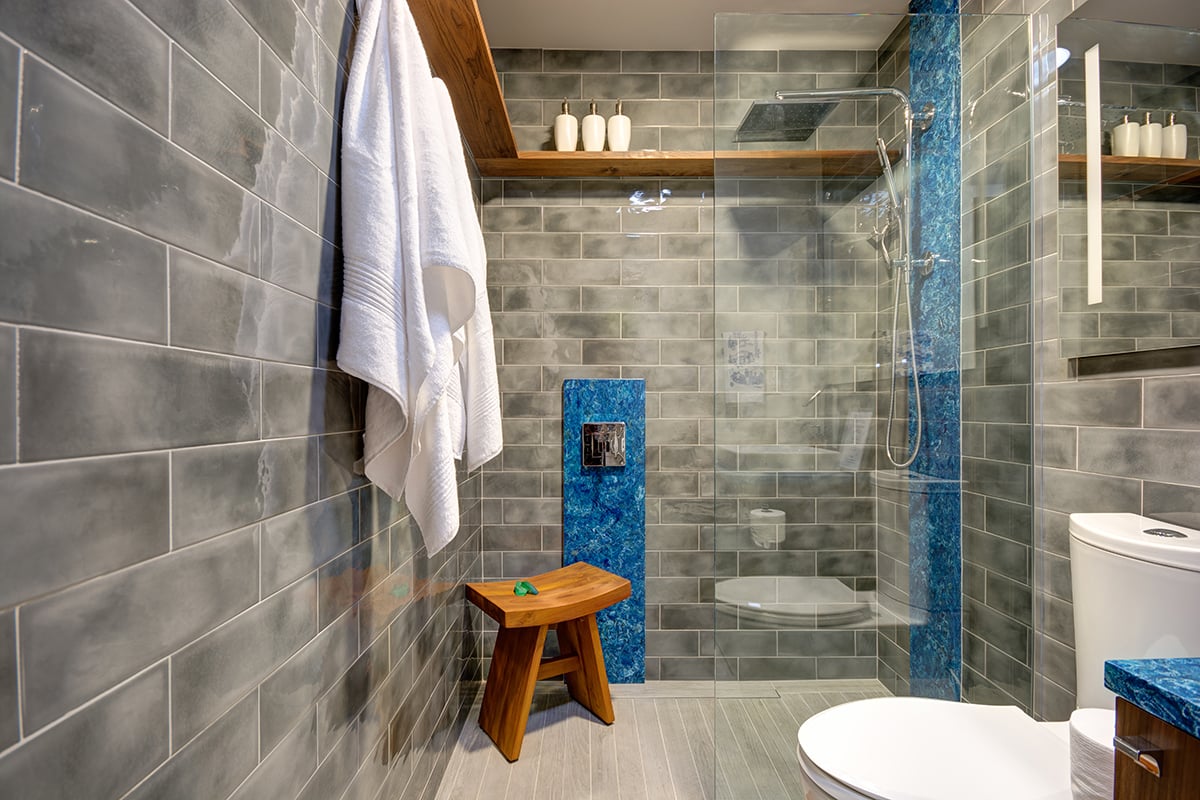 Imported Tiles, Granite, and High-End Fixtures with Cutting-Edge Technology
New design features included imported tile, granite, and high-end boutique fixtures and fittings. Extensive electrical and plumbing modifications were required to allow for the installation of low-voltage circuitry to support the functions of two Robern-lighted medicine cabinets equipped with Wi-Fi Bluetooth technology.