Project Case Study: Historic Seattle Kitchen Remodel
Preserving a Historic Kitchen's Charm While Modernizing Functionality
Better Builders was approached by a homeowner with a vision of modernizing their century-old kitchen. By crafting and executing a well-thought-out plan, the dining room, kitchen, and breakfast nook were transformed in a way that seamlessly blended with the rest of the house.
The primary goals of the project were to improve the flow of the space, infuse warmth into the revitalized areas, and preserve the original charm of the 1920 home.
The demolition phase began with a complete gutting of everything located north of the dining table, followed by the removal of the wall that separated the formal dining area from the kitchen - a key improvement.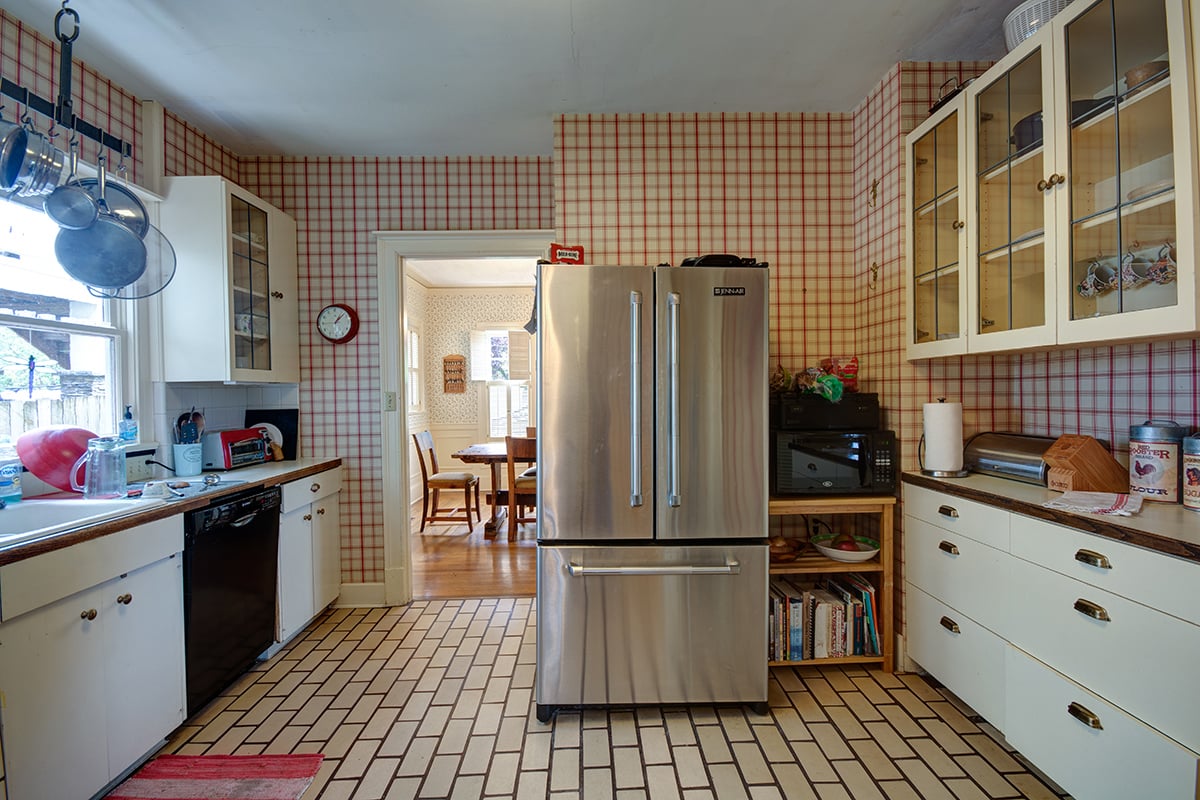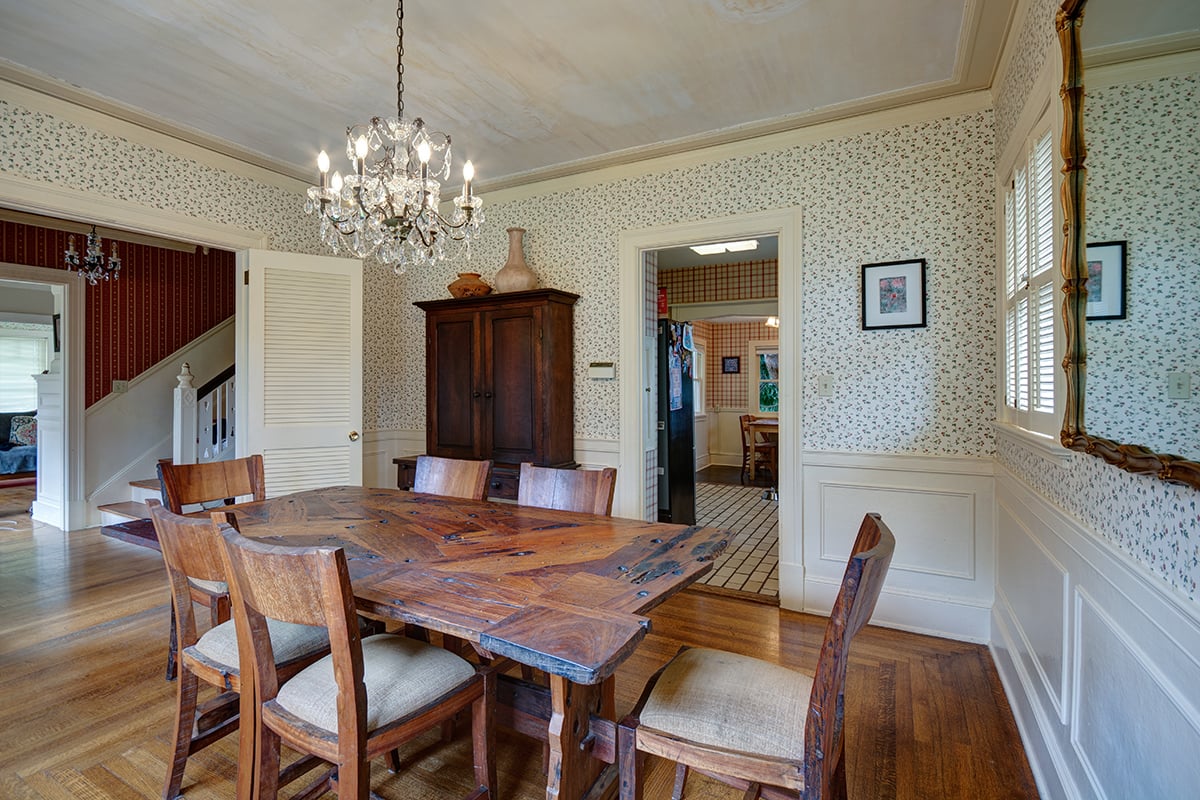 Updating the Flow with A Modern Open Floor Plan
Our design team was able to capitalize on the added space after the wall was removed. This allowed us to incorporate a center island with a galley space of 44" on both sides, resulting in a modern open floor plan feel.
The merging of these two spaces was the key to achieving our desired design outcome.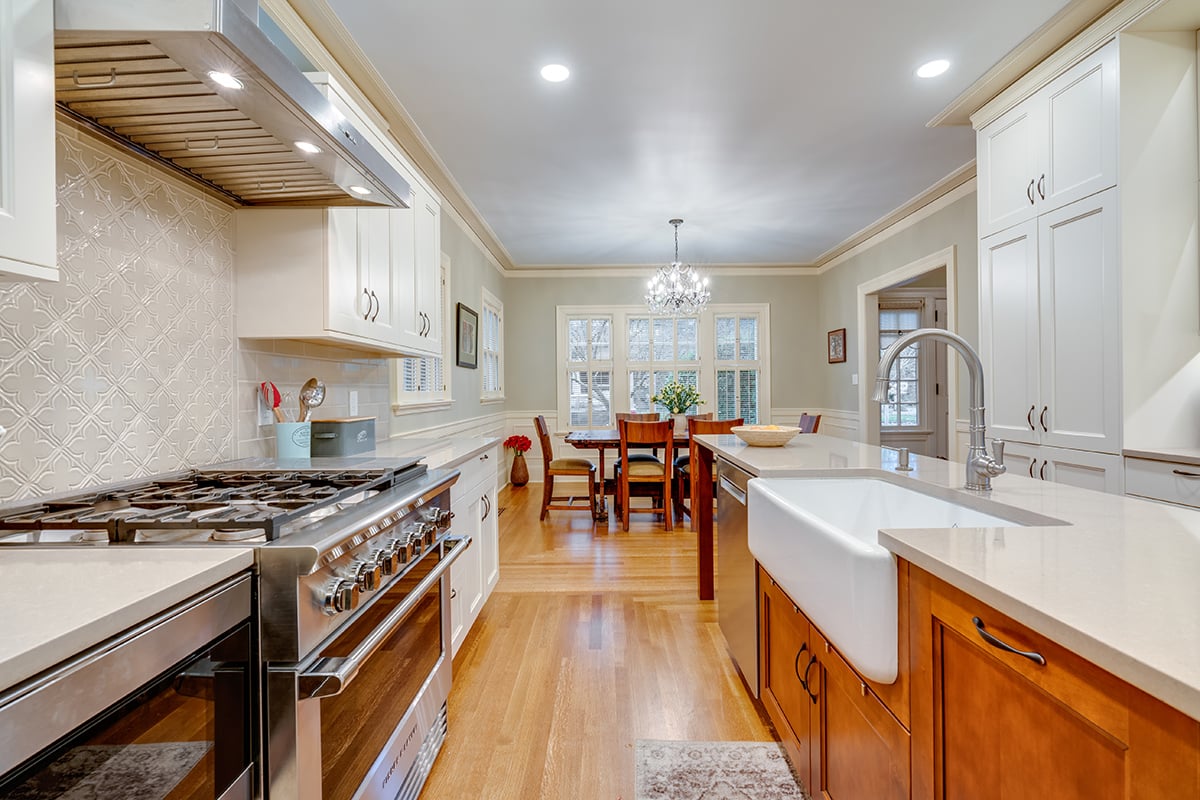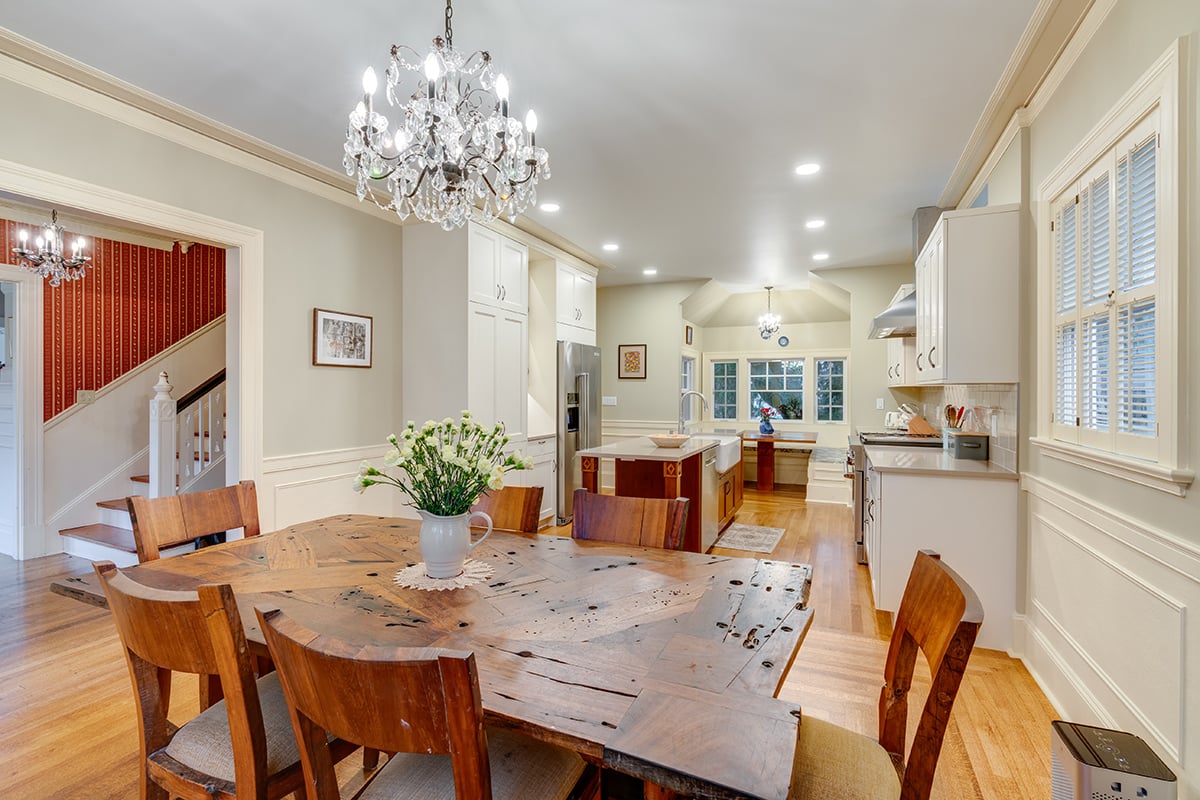 Channeling the 1920s Aesthetic
To maintain the 1920s aesthetic of the home, we opted for new white oak flooring in the kitchen, installed in a concentric square design that perfectly matches the original floor details in the dining area. This flooring seamlessly flows into the built-in dining nook, creating a cohesive and stylish look throughout the space.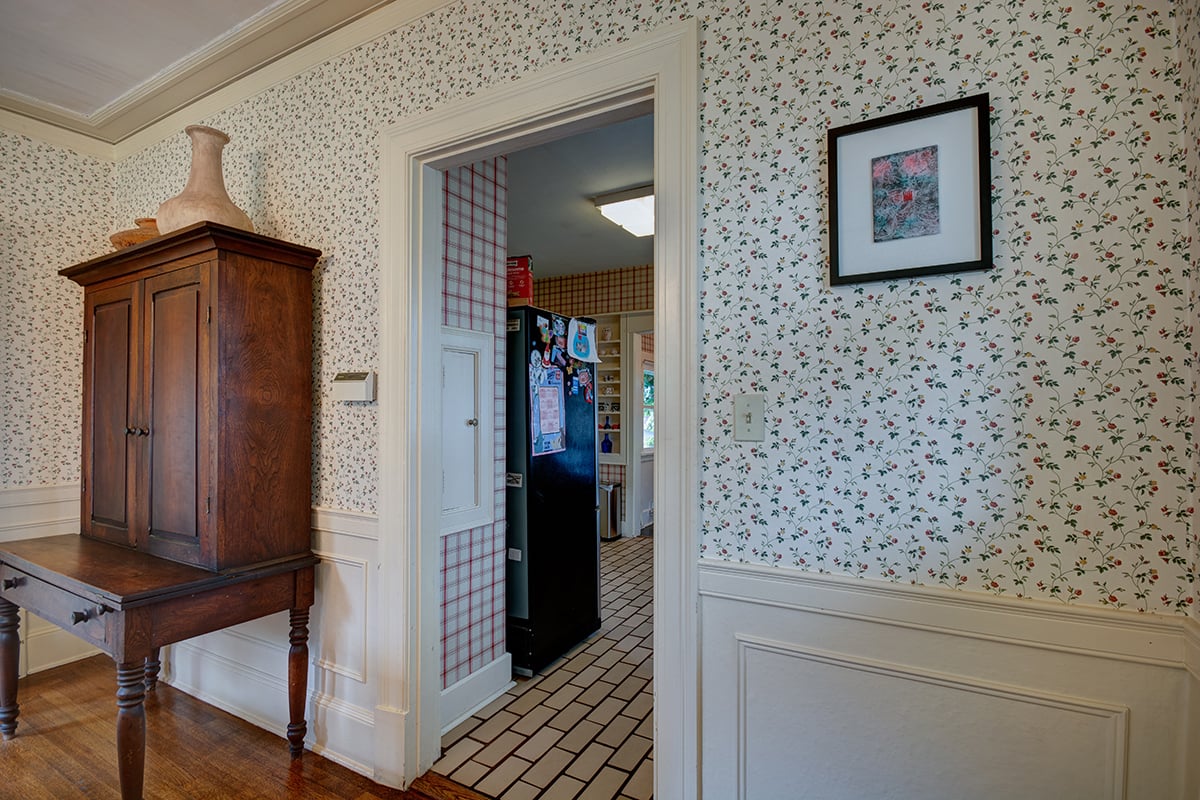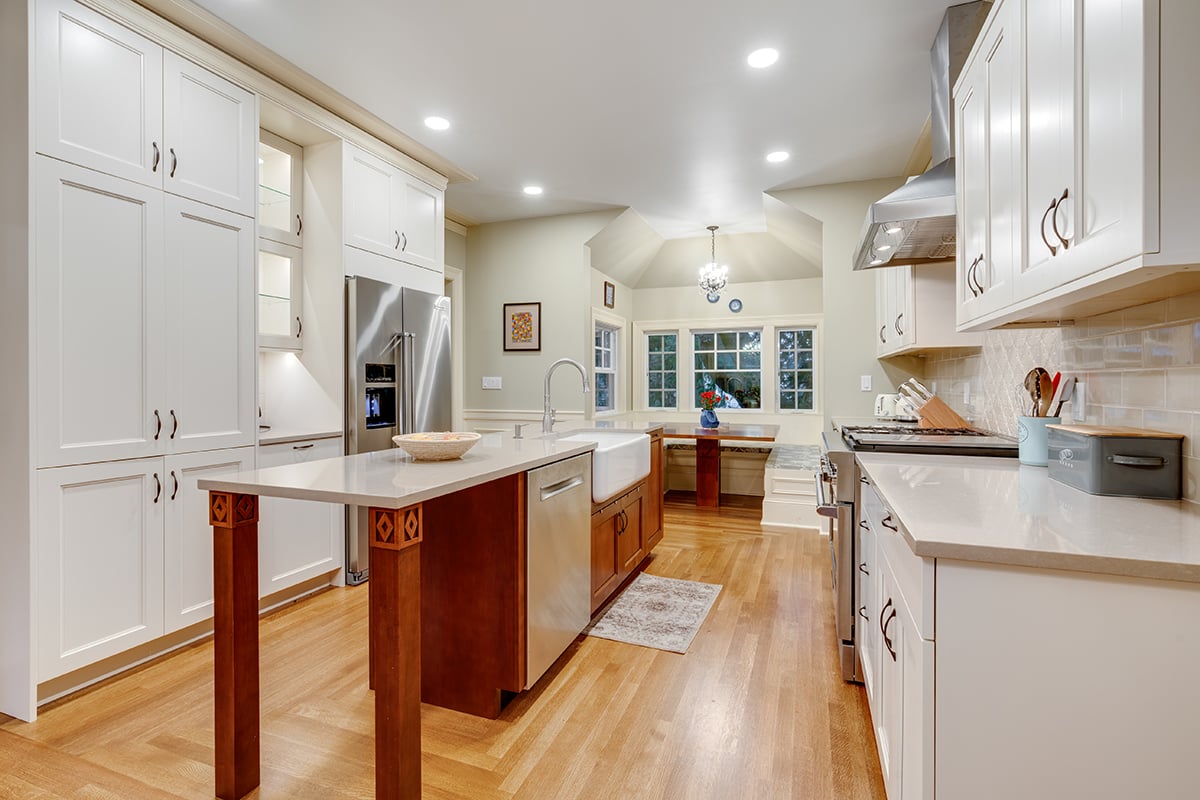 Preserving & Adding Historic Details
When dealing with challenges in older homes, we often rely on our experience to come up with innovative solutions.
In this project, we faced the task of matching the historical crown molding. Our team took an original piece of the trim to NW Custom Interiors, who successfully replicated it. This allowed our craftsmen to seamlessly blend the new kitchen with the original trim in the dining room, preserving the home's historical integrity.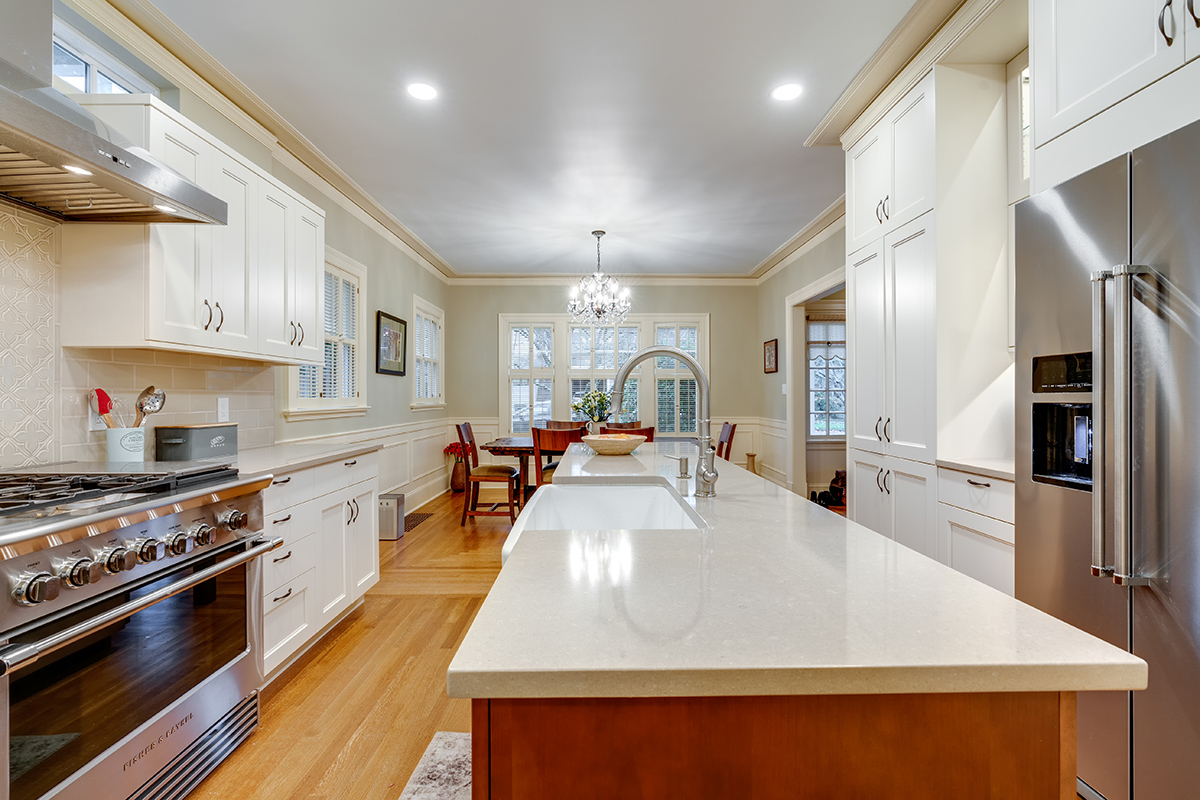 Celebrating Unique Features
The home's history is celebrated through distinct features, such as the medallion details found on the legs supporting the kitchen island and the pedestal for the custom table located in the nook, among other features.
Another traditional detail added to the modernized space is the replicated medallion design from the 100-year-old stair banister. Designed to match the tone of the custom Alder dining table the homeowners brought back from Africa, the island base and table in the nook were crafted with precision.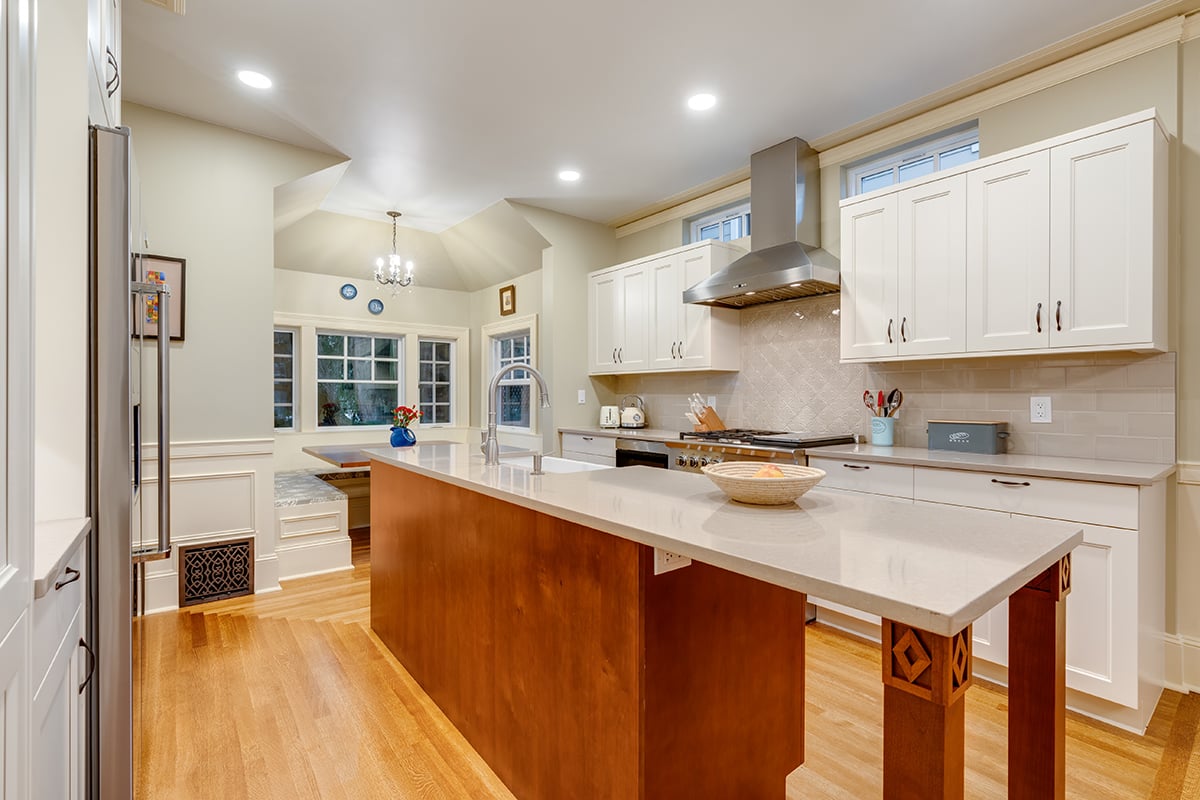 Achieving a Functional Kitchen for a Modern Family
The kitchen's recent makeover included the installation of Bellmont cabinets, gorgeous Pental Quartz countertops, and an apron front farmhouse sink.
The addition of transom windows and new 6" can lights lend a warm atmosphere that enlivens the space. With its open concept and modern amenities, this kitchen now offers a more functional setting for a busy family of four.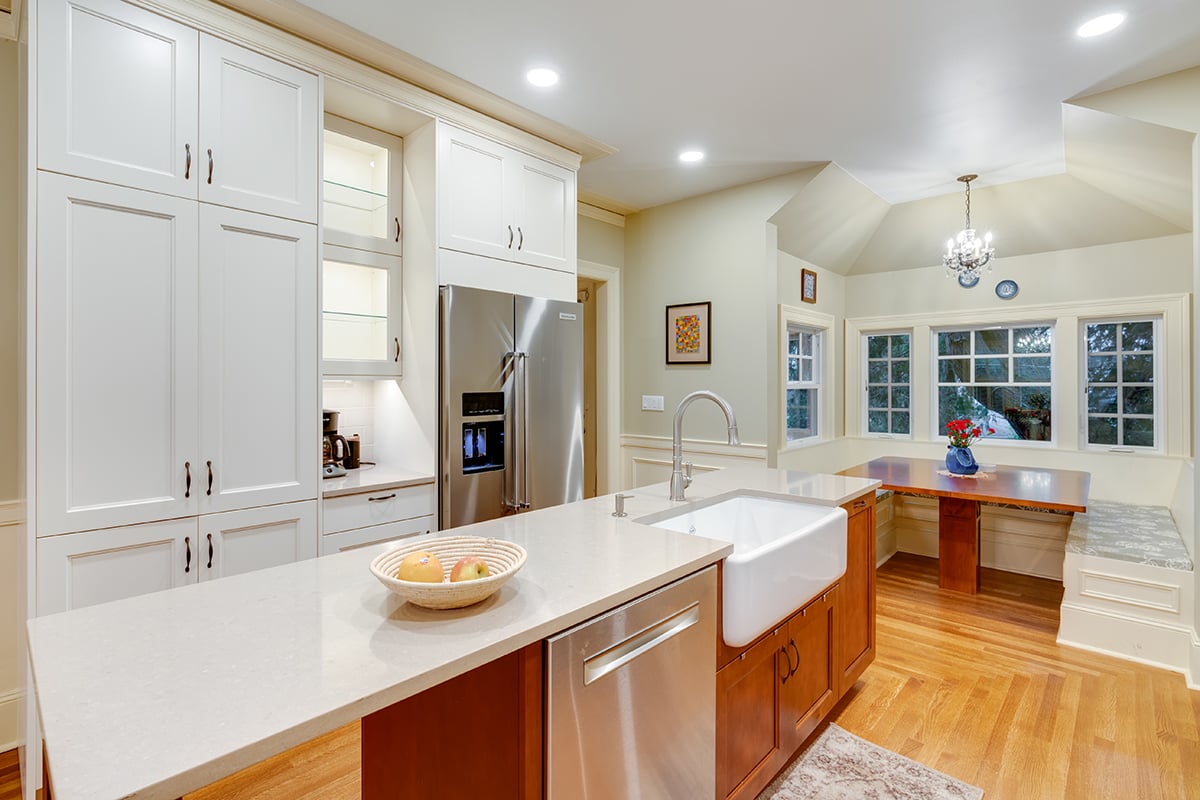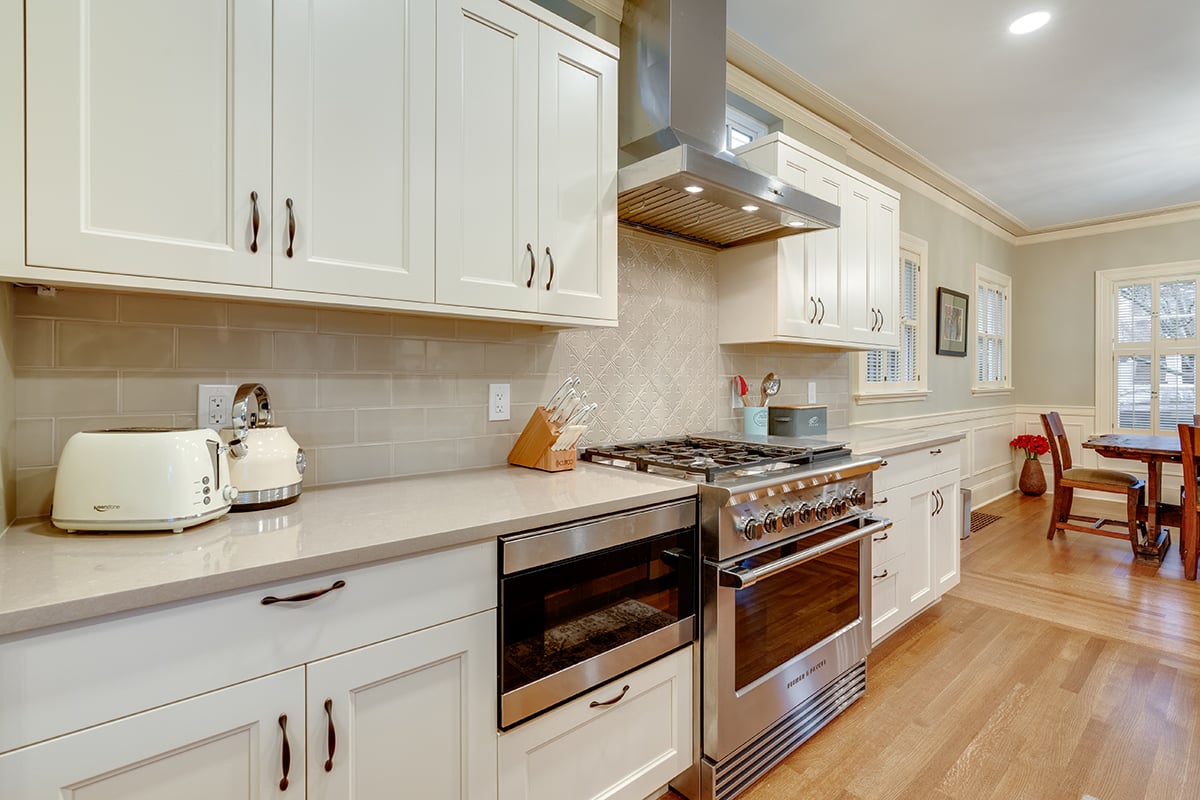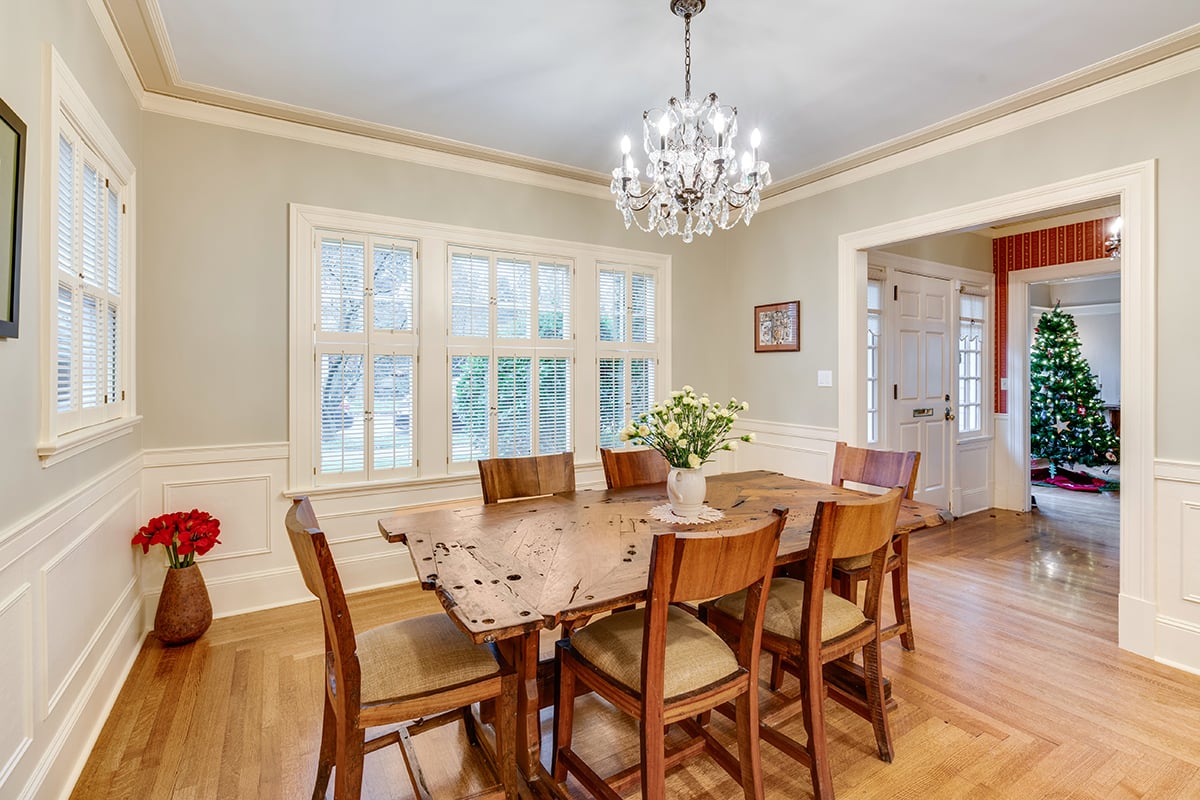 Schedule a Discovery Call
You can request a virtual consultation to explore how you can transform your historic home into a well-preserved and functional space.