Home Additions in Seattle, WA
Create Your Dream Home with
Seattle's Premier Home Addition Experts
More people in Seattle are choosing to remodel their homes to accommodate changing lifestyles and growing families. If you don't want to move, adding square footage through a home addition might be a good option.
Better Builders can help you determine whether adding another story or expanding out is the best choice for your home, depending on your needs and limitations. We aim to provide the best solution to maximize your space, whether it's adding a bathroom, expanding your kitchen, or creating a new sunroom.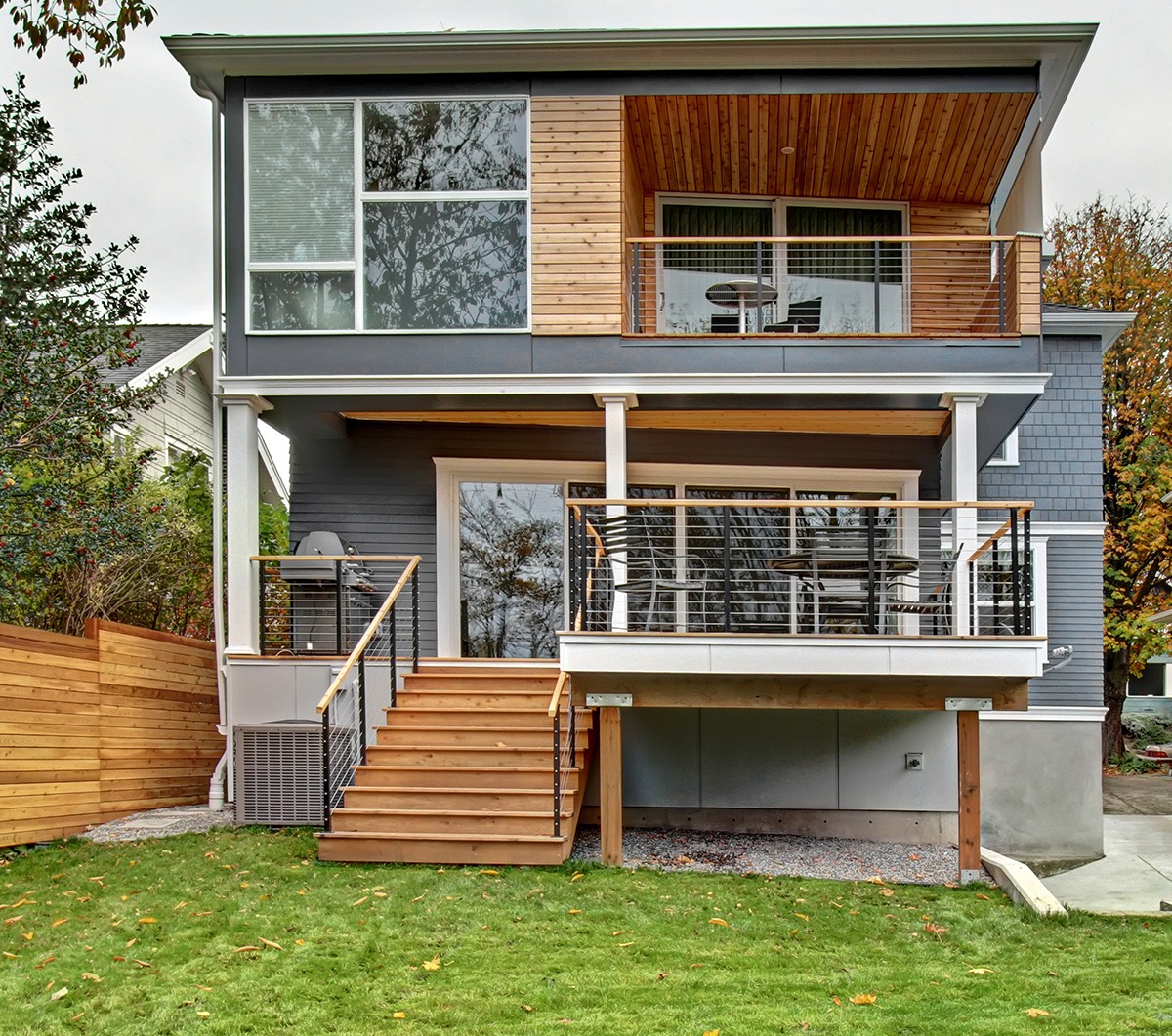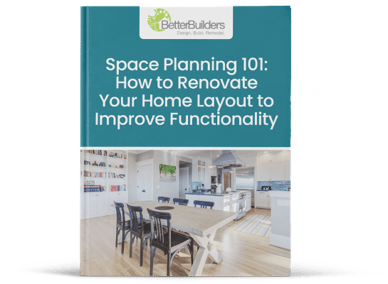 Download the eBook:
Space Planning 101: How to Renovate Your Home Layout to Improve Functionality
Expand Your Living Space With Better Builders


We prioritize customer satisfaction over profit and strive to build and maintain long-lasting relationships. Our 19 years of experience are based on the philosophy of providing honest client assistance.
We focus on delivering environmentally sustainable home remodeling and new construction projects that add aesthetic and market value to your home. We prioritize function and beauty while keeping your desires and best interests in mind.
Frequently Asked Questions About Home Additions
Q: Why choose Better Builders for your home addition?
If you're looking to make a safe investment in remodeling your home, look no further than Better Builders. We'll work within your budget and time frame and only wrap up when we have completed a project we can both be proud of. We don't see it as a transaction but a partnership built on trust, communication, and understanding. You'll feel confident knowing that you have a team who cares about your project as much as you do, guiding you through each step of the process. Read more about the Better Builders Advantage.
Q: What is a bump-out addition?
Bump-outs are similar to additions but offer a more affordable way to add living space to your Seattle home. Smaller than a full addition, they're often used to add additional square footage to an existing room, such as the bathroom, kitchen, family room, or master bedroom. There are no standard rules about what makes a bump-out, but common features include minimal exterior changes, cantilevers, lean-to roofs, and no additional HVAC services.
Q: Is it worth building a home addition?
If you're looking to increase your home's value and are prepared to invest the time and money it requires, you should definitely opt for a home addition. According to the National Association of Realtors, each 1,000 square feet added to a home increases its sales price by at least 30%.
Because adding a half or full bath can increase a home's overall value and sales appeal, a home addition is an investment well worth considering. Most importantly, a room addition is the best way to create a living space that's uniquely your own, adding to your personal and emotional well-being.
Q: What kind of addition adds the most value to my home?
Experts agree the additions that add the most value to a home include kitchen, bathroom, and master suite improvements. Adding a mid-range master suite gives you a roughly 57% value on return. Some homeowners prefer to add a shed roof dormer to create an attic master suite, an addition that can return as much as 80% of its value.
A kitchen addition returns anywhere from 60% to 80% value, as do bathroom additions. Best of all, because these two rooms are highly functional and extremely practical, you not only get a nice return on your investment but enjoy a tremendous amount of use-value from them as well.
Schedule an Addition Exploration Call
Request a free virtual consultation and discover how to turn your home renovation dreams into reality.