Home Addition Contractor in Seattle
Remodeling is becoming increasingly popular in the Greater Seattle area. Real estate in Seattle is expensive, but that doesn't stop residents from needing more space for changing lives and growing families. Moving might seem easier, but if you love your neighborhood, increasing your square footage with a home addition may be worth considering.
Whether you're looking to expand out or up, we'll help you determine the best option for your home. Adding another story means building on the existing foundation, which avoids compromising valuable yard space and configuring around building setback limitations. Expanding out means keeping most of your home on one level, which benefits the future of aging in place and mobility limitations.
Better Builders will help you weigh the pros and cons that come with adding to your home. Our mission is to develop the best solution to maximize the space for you and your family, whether that means expanding the kitchen, adding a bathroom, or even adding a second story or a new sunroom. We are always working with your best interests in mind.
Adding onto an existing home is also a test of architectural prowess, as you're designing a new piece of the puzzle that needs to fit seamlessly with the current design. We have the design knowledge and skill to make your addition appear as if it were part of the home all along.
Check out our gallery of home additions and renovations!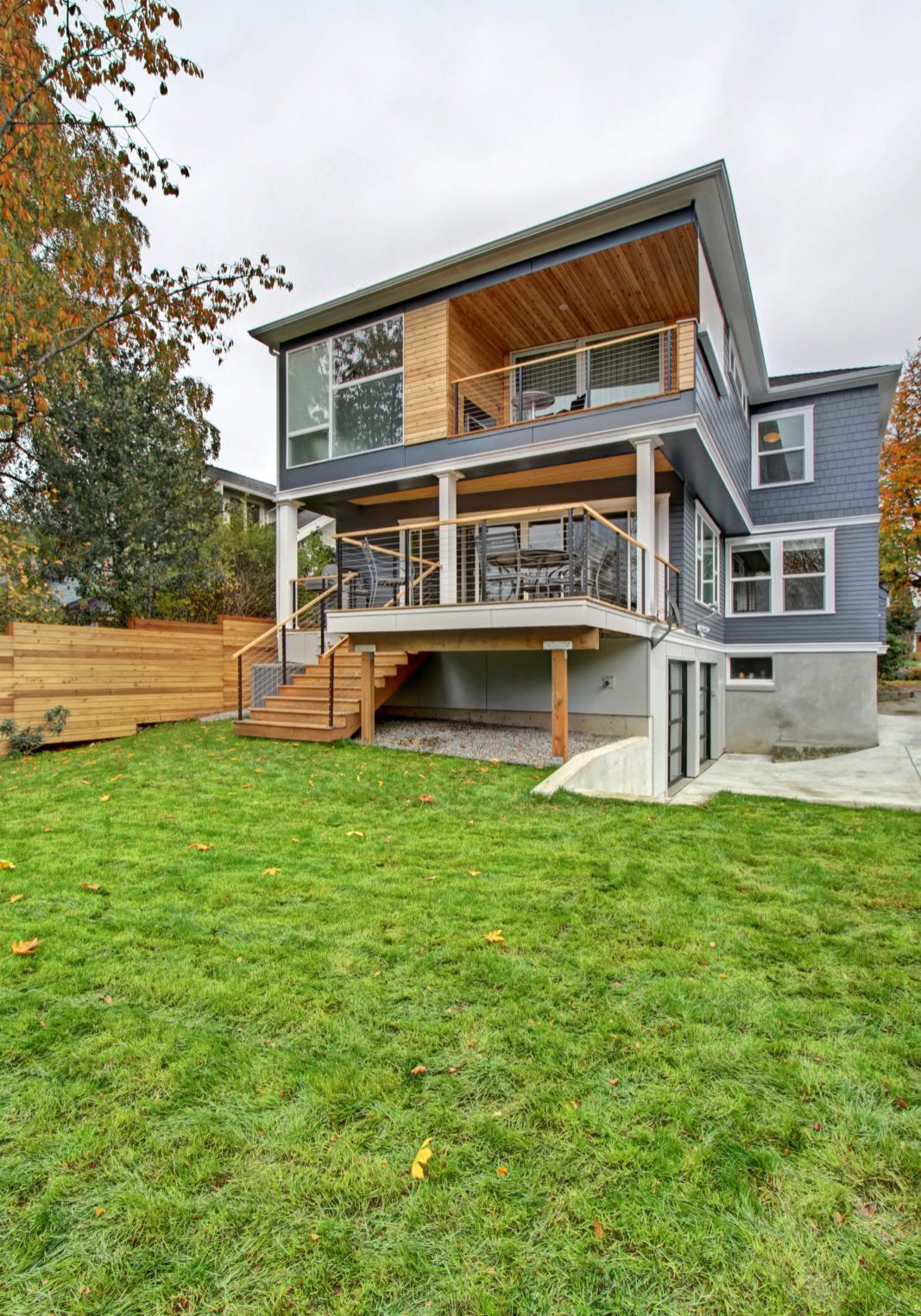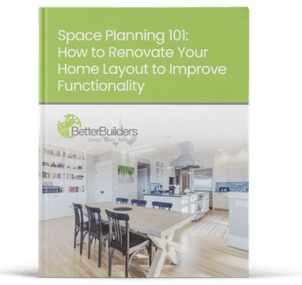 Download the eBook:
Space Planning 101: How to Renovate Your Home Layout to Improve Functionality
Expand Your Living Space With Better Builders



More than just a company bent on profit maximization, we are a customer-driven firm that believes in the value of hard work and lasting relationships. We've been building community and professional relationships for the past 19 years based on our underlying philosophy that offering honest help to the client is what leads to success.
Our home remodeling and new construction efforts focus on delivering environmentally sustainable works, built for the future, that improve the aesthetic value of your home as well as its market value. We build for function and beauty while always keeping your desires and best interests at the front of our minds.
Why Choose Better Builders for Your Home Addition?
If you're looking to make a safe investment in remodeling your home, look no further than Better Builders. We'll work within your budget and time frame and only wrap up when we have completed a project we can both be proud of.
Contact us today if you want to know more about our services or if you're looking to arrange a meeting. We look forward to working with you on building a brighter future. Here's what we offer with all our home improvement services:
Personal care and assistance every step of the way.
We develop a relationship with each client to address what you're specifically looking for in a remodel and how we can achieve it. We've built a solid team of support staff to be there for you through every step of the process.


Affordable service.
We don't believe in a philosophy built on maximizing personal gains at the expense of our customers. We are a customer-driven firm that believes in the value of hard work and lasting relationships. When we build, we do so with your interests and budget in mind.


Versatility in design.
Whether you're looking for cabinets, countertops, sinks, or everything and more, Better Builders can accommodate and adapt to your specific needs. We design for your style and functionality, not our own aesthetic.


Built green.
Our services are known for being "built green," which means we're committed to making sure you get a fantastic-looking home that's also environmentally sustainable and built to last. As a Built Green member, we share the mission to promote environmentally friendly home-building methods and practices and to enhance our communities through leadership in sustainable development.


Better Builders is a company with the customer in mind. We're here to help you make the right choices not only for your family but for the world as well.
Frequently Asked Questions About Home Additions
Q: What is a bump-out addition?
Bump-outs are similar to additions but offer a more affordable way to add living space to your Seattle home. Smaller than a full addition, they're often used to add additional square footage to an existing room, such as the bathroom, kitchen, family room, or master bedroom. There are no standard rules about what makes a bump-out, but common features include minimal exterior changes, cantilevers, lean-to roofs, and no additional HVAC services.
Q: Is it worth building a home addition?
If you're looking to increase your home's value and are prepared to invest the time and money it requires, you should definitely opt for a home addition. According to the National Association of Realtors, each 1,000 square feet added to a home increases its sales price by at least 30%.
Because adding a half or full bath can increase a home's overall value and sales appeal, a home addition is an investment well worth considering. Most importantly, a room addition is the best way to create a living space that's uniquely your own, adding to your personal and emotional well-being.
Q: What kind of addition adds the most value to my home?
Experts agree the additions that add the most value to a home include kitchen, bathroom, and master suite improvements. Adding a mid-range master suite gives you a roughly 57% value on return. Some homeowners prefer to add a shed roof dormer to create an attic master suite, an addition that can return as much as 80% of its value.
A kitchen addition returns anywhere from 60% to 80% value, as do bathroom additions. Best of all, because these two rooms are highly functional and extremely practical, you not only get a nice return on your investment but enjoy a tremendous amount of use-value from them as well.
Contact us
today for questions or to schedule an estimate.