Second-Story Additions in Seattle, WA
Do you wish you had more space in your current home but don't want to leave your beloved neighborhood in Seattle, WA? Our expertise lies in building exceptional second-story additions that will make your dream of a bigger living area come true.

Our extensive home remodeling experience has taught us that adding a second story is no easy feat, which is why we work closely with our clients to create custom designs that cater to their unique needs and lifestyle. With our team of skilled builders and designers, we ensure that the addition perfectly matches your existing home.

If you're looking for a reliable and experienced builder for your second-story addition project in Seattle WA, look no further than Better Builders!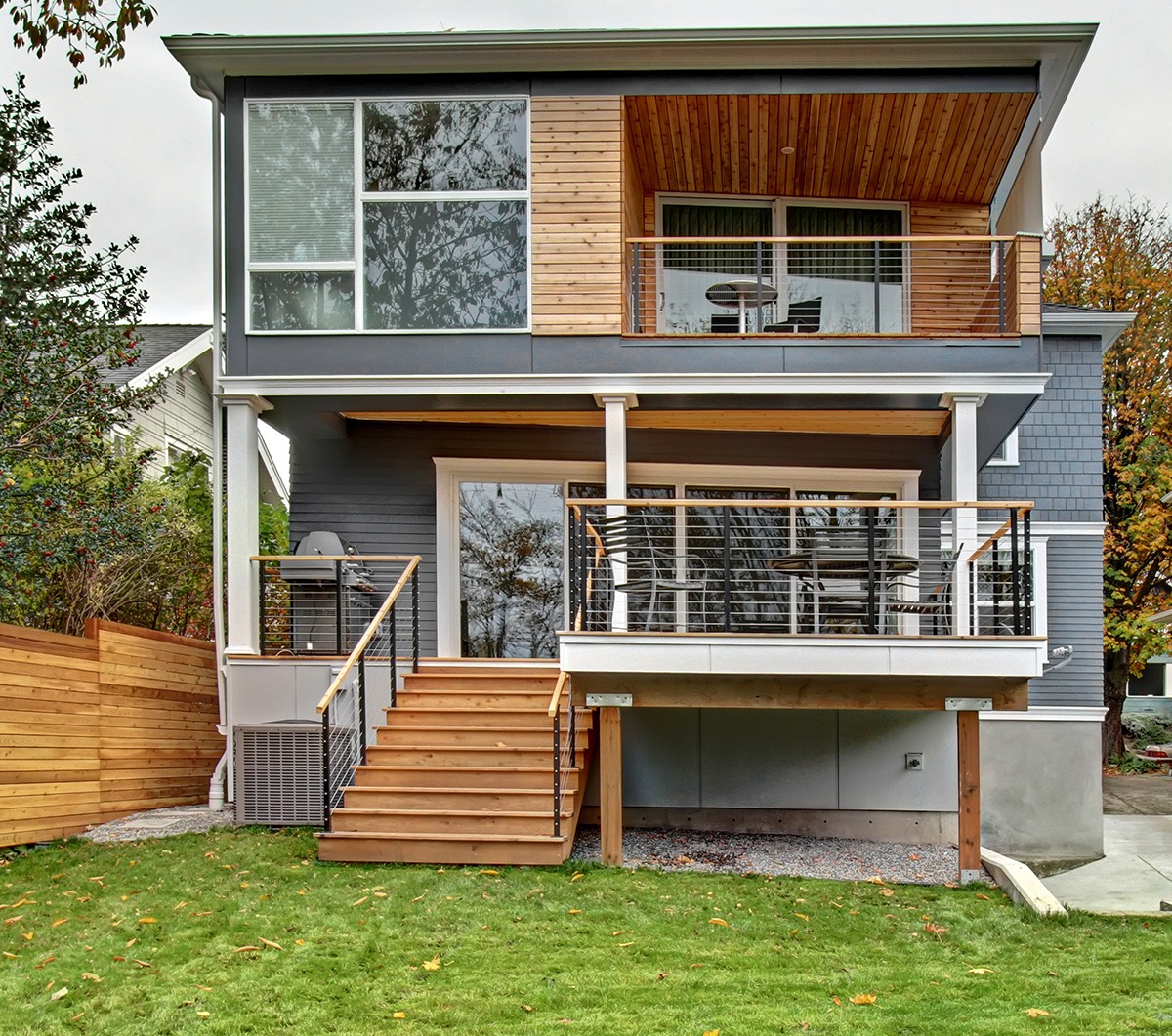 Second-Story Additions Photo Gallery
Adding a Second Story vs. Moving vs. Bumping Out the Main Floor
The biggest reason homeowners choose to add a second story instead of moving into a two-story house is that they love where they live. For many, it makes more sense to remodel their ideally located home than to uproot the family by moving. This decision can also be more cost-effective and ensures the new square footage meets your needs without compromise.
A second-story addition isn't the only option for increasing your home's square footage. Another popular choice is to bump out the main floor. However, if space is limited on your property, building up rather than out could be a better choice to preserve your outdoor living space.
What To Consider When Adding a Second Story
It's easy to plan a home addition on paper, but there are many logistics to consider. Better Builders will help you answer the following questions early in the planning phase to determine the feasibility of your project:


Q:
Do HOA regulations allow you to add a second story?
One of the first steps is to contact your homeowner's association to find out if a second-story addition is even allowed.
Q:
Can the existing structure support the extra weight?
Before anyone lifts a hammer, you must determine whether the foundation and load-bearing walls can support a second story. If not, you need to modify the existing structure or pursue a different type of home addition.
Q:
How will adding a second story affect your home's layout?
You need to decide where you'll position the stairs and whether you want to move any rooms from the ground floor to the new second story. This could significantly affect your home's layout and traffic flow.
Q:
Is it feasible to alter the plumbing, electrical, and HVAC systems?
These systems are vital to your home's comfort and functionality, so be prepared to extend, expand, or upgrade them if you add a second story.
Q:
How will the old materials and finishes blend with the new ones?
The goal is to make your second-story addition look like it's been there since your home was built. This requires choosing complementary materials and finishes inside and out. This could be a chance to replace the siding, install new windows, or upgrade the floors for a flawless match.
Book a Call to Discuss Your Second-Story Addition Ideas & Goals
Request a free virtual consultation and discover how you can turn your dreams into reality!