Are you considering adding extra space to your property? Whether you're expanding your family or just in need of some extra room, a home addition can be a great solution for your quality of life and add to the value of your home. But before you jump into the home improvement process, there are several important considerations to keep in mind.
Before considering an expansion for your property, it is crucial first to establish the underlying motivation behind this endeavor by determining your 'why.' Ask yourself, why do you think you need a home addition outside of the current footprint? Is an addition the best solution to solve your problem?
It's important to work with a builder who will help you determine if an addition is the best route for you and your property, as there may be other ways to gain more room using the existing footprint.
In this article, we will explore the key factors that should be taken into account before embarking on a home addition project.
Home Addition

Cost

& Budget Feasibility

As you begin dreaming up a home renovation project for your living space, it is important first to know how much money you are willing to invest in your project. The budget often dictates which home addition route to go: up, down, or out.

While adding a basement may seem appealing, it likely means jacking up the house and digging out the new space. It might be more cost-effective to bump out an existing room, build a new space in the backyard, or expand the attic.

Generally, adding onto a house at ground level is the least expensive option. Adding a second story or digging out a basement tends to be more expensive because the city of Seattle requires renovated homes to be completely updated to local building codes. Suddenly, the renovation would also include paying for the cost of the home addition and the cost of bringing the rest of your home up to code. This can get expensive. If you are adding onto the existing house at ground level, you don't always have to bring the whole house up to current code like you would with adding a second story or basement.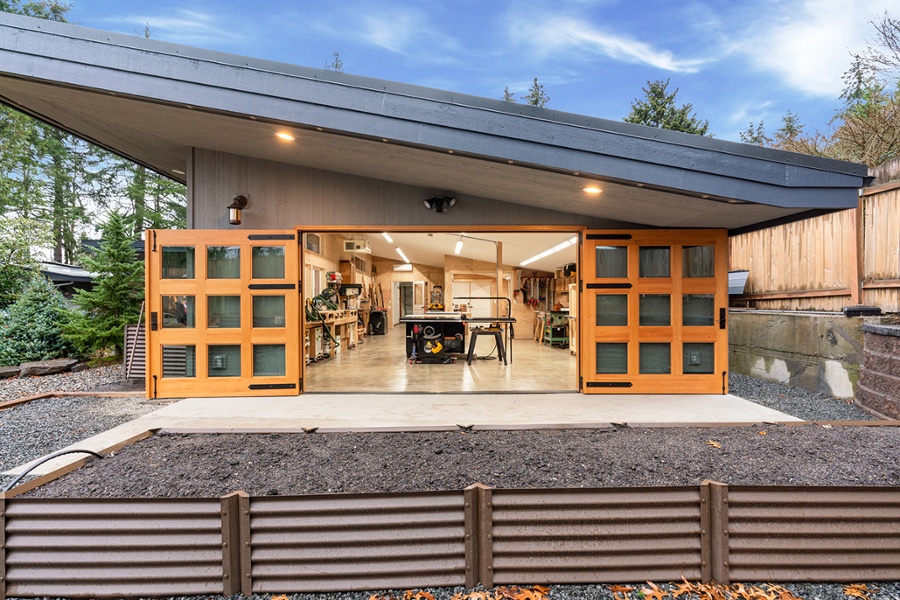 Home Addition
Ideas: Pros & Cons
Home expansions encompass a variety of possibilities, such as:
When it comes to adding space to your property, there are various options to consider, each with its own set of pros and cons. Whether you're looking to expand your living area, create a home office, or add a new bedroom, understanding the benefits and drawbacks of each option will help you make an informed decision.
Lot Topography Restraints & Access
It's crucial first to check your local zoning ordinances and building codes.
The lot topography will significantly impact what style of addition is even possible on your specific property. Some lot styles are more challenging than others:
Steep slopes pose the most significant challenge because they make for the most expensive foundations. Adding onto your home's floor plan with this style of lot will require extensive structural engineering work.

In high-density urban areas like Seattle, homes without alley access can create challenges for excavation and general property access, like mobilizing deliveries and equipment.

All environmentally critical areas (ECA) restrict the buildability of the lot and points of access.

Height restrictions within the area of the home can be a challenge for adding a second-story or third-story addition. Power lines can also pose an issue. Read SDCI Tip 220 for more information.

Setbacks: Building forward (into the front yard) usually means there's the least amount of room to work with due to property setback rules. But sometimes, forward is the only route to go, like if the home is set back further than the neighbor's home with a large front yard. Homes with minimum setbacks on the sides may end up having to spend more money to create an access route to the back of the lot for equipment and deliveries. For example, if your neighbor has a fence up and your home is close to the property line, you may have to negotiate with the neighbor to take down part of the fence or plan an alternate access route.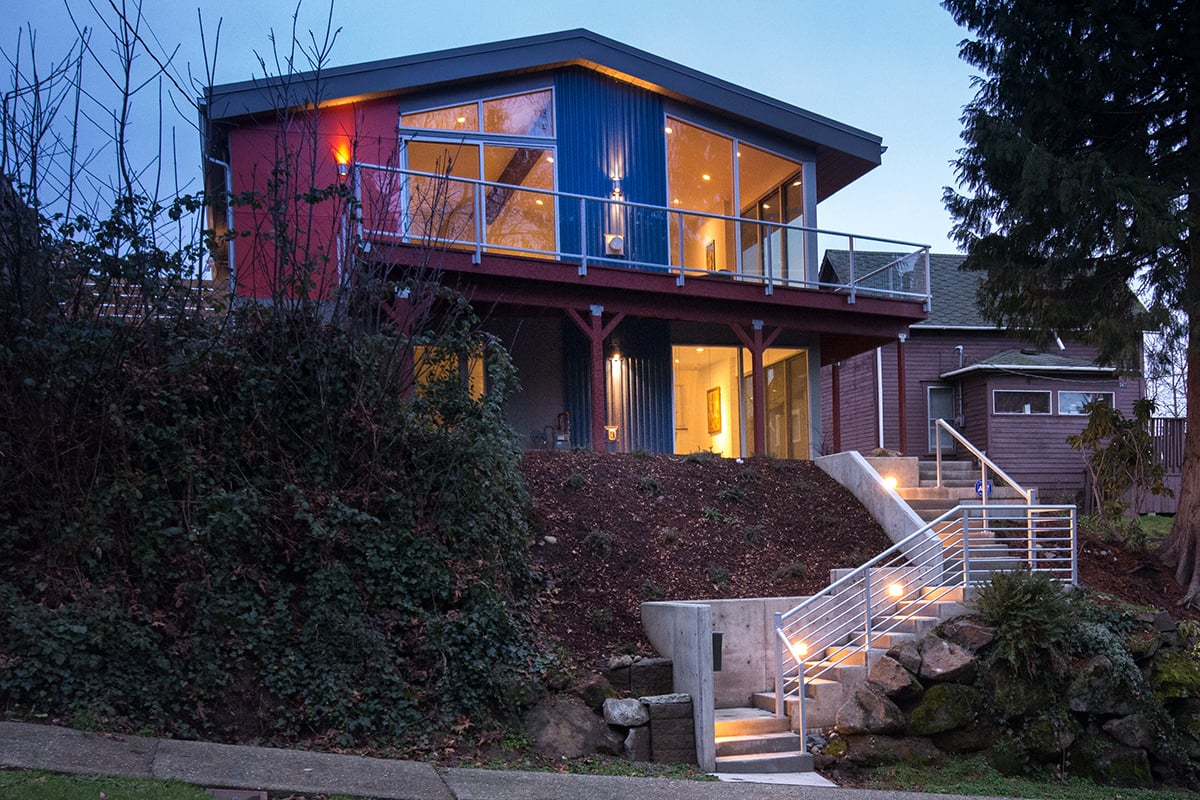 Experience Matters
So, how do you get started? Choosing the right general contractor who will act as your home advisor through the process and advise you on the best route to take based on your budget, zoning requirements, topography, lot size, and shape is the first step. The best solution for your budget and needs should be obvious to a high-quality design-build team that has experience.
Learn how you can begin planning the perfect home addition project by downloading the eBook "The Homeowner's Guide to Planning a Remarkable Renovation."