Project Case Study: Deck, Pool & Art Studio Renovation
Overcoming Unique Challenges: A Steep Slope & Limited Accessibility
This project presented us with a number of distinct challenges. The location of the house and pool presented challenges due to the steep slopes and limited accessibility. Moreover, the pool itself was in poor condition, having tilted more than 4 inches downhill and was no longer level. Given the constraints of restricted access and a limited budget, it was necessary for us to repair the pool rather than replace it entirely. However, through a combination of ingenuity and originality, we were able to devise a unique solution. By implementing a new concrete coping and incorporating vibrant tile accents along the pool's edge, we successfully achieved the desired outcome.
What the Client of This Project Had to Say
"

Bill and his team at Better Builders are great. They did an amazing job on our project; they delivered on time, in budget, and with a keen eye to detail and craftsmanship. My dad was a carpenter, my grandfather was a carpenter, and I feel very fortunate to have found a team in Better Builders that my dad would have been proud to recommend.

"
Matthew H. Seattle, WA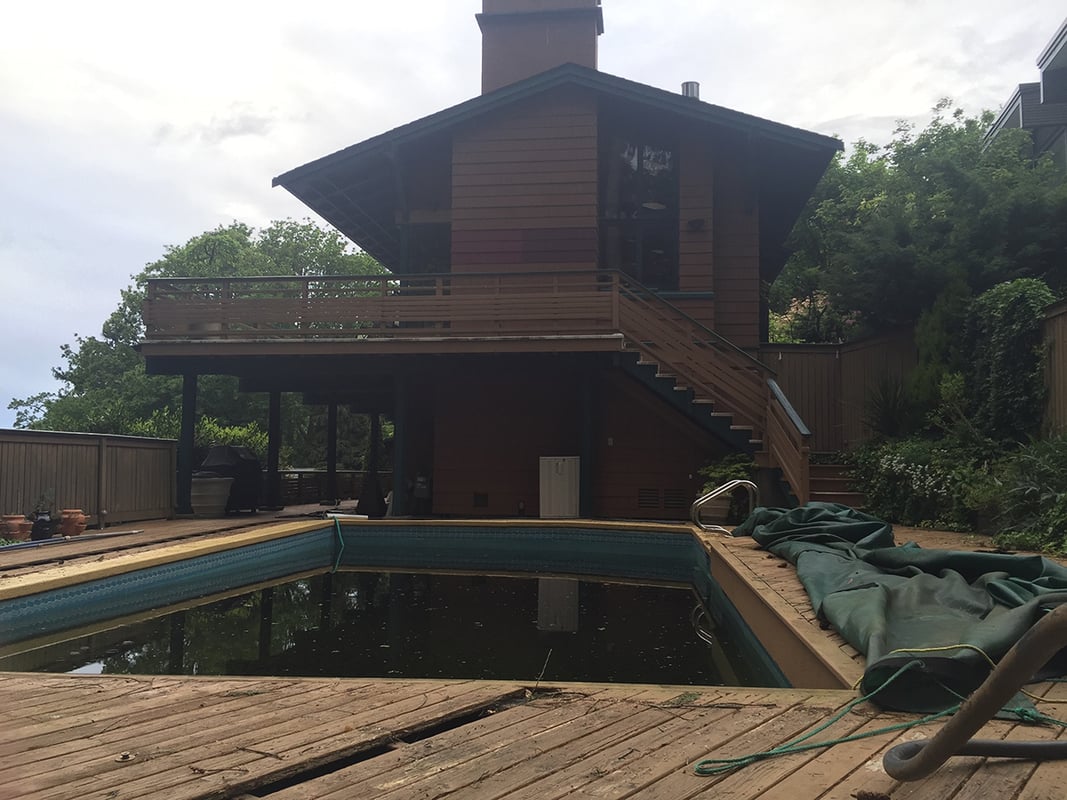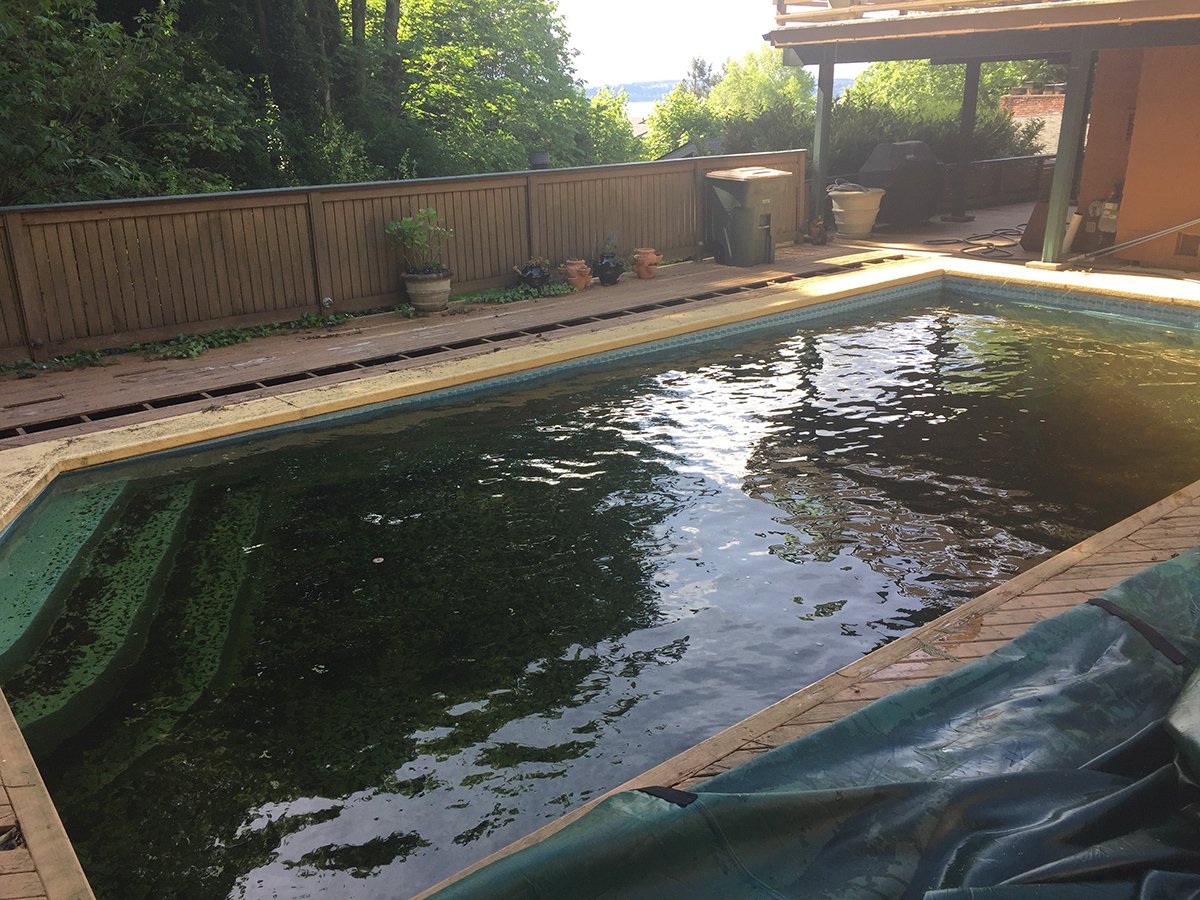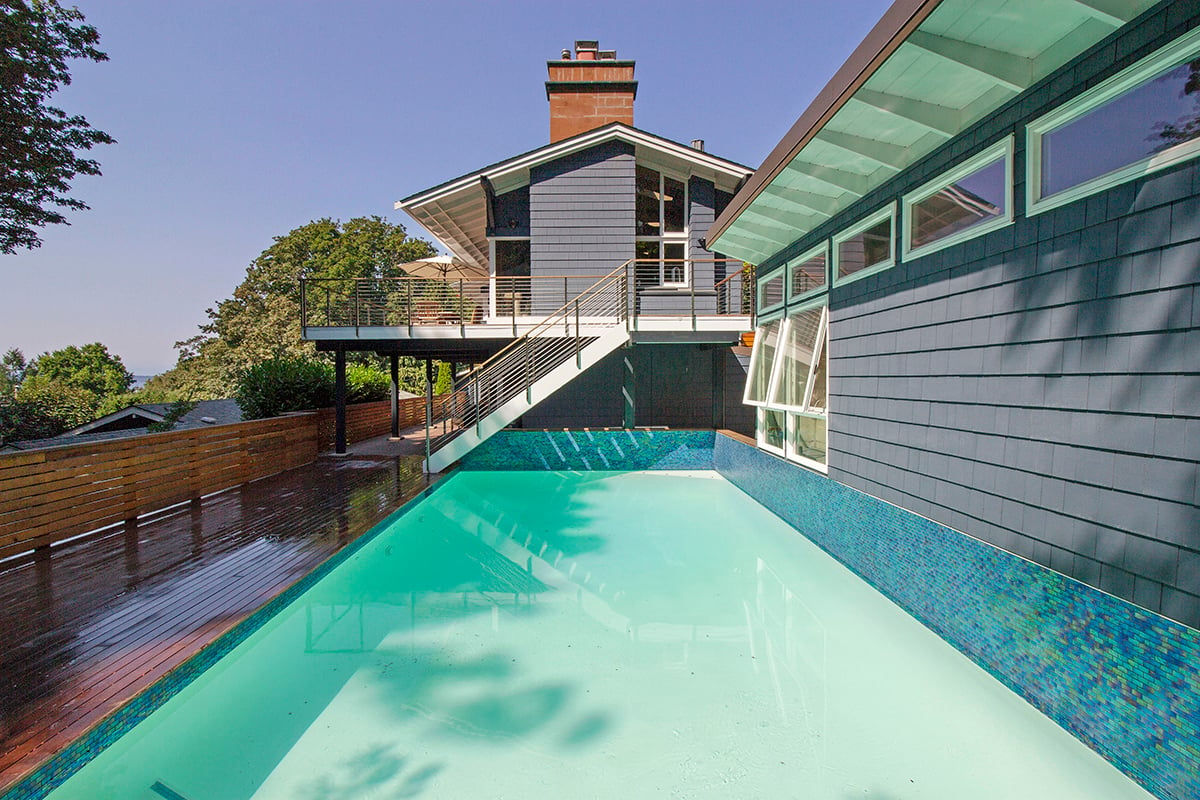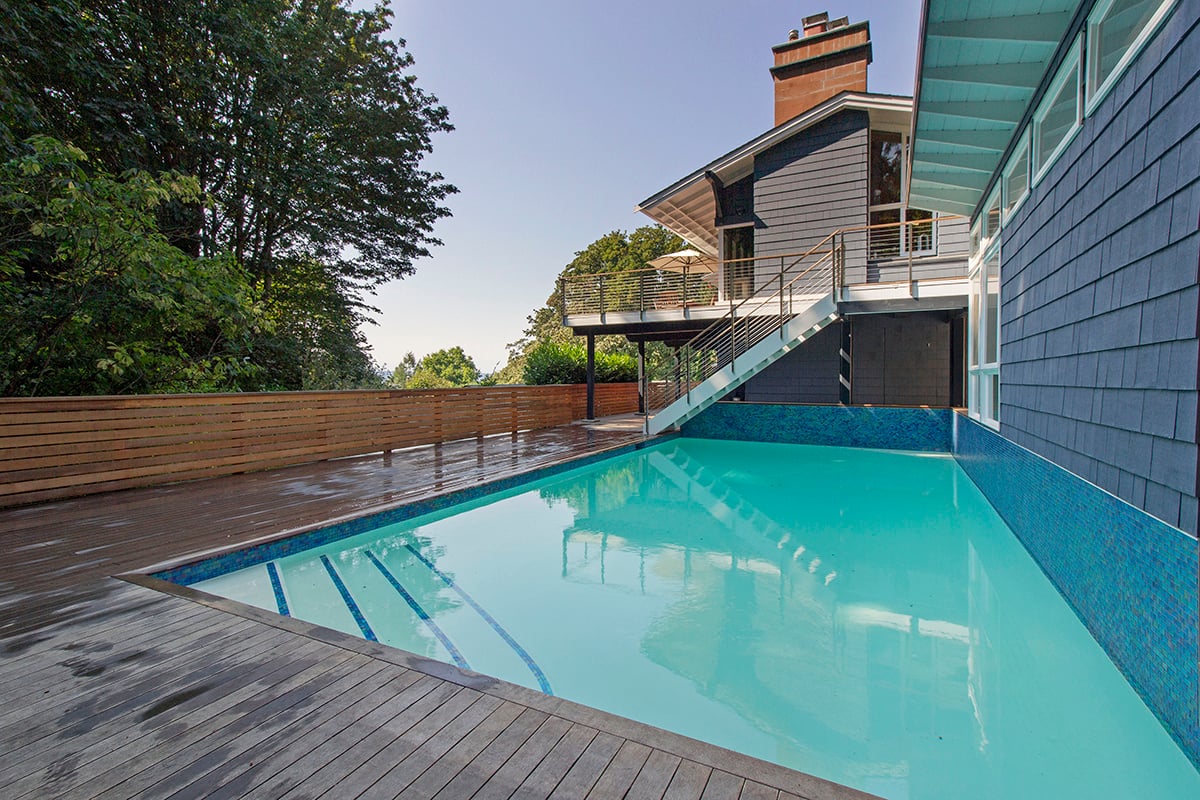 The Addition of an Art Studio into A Challenging Space
The upper and lower decks that were already in a state of decay and disrepair posed a challenge for us when the homeowners expressed their desire to incorporate an art studio into their beautiful backyard surrounded by nature.
Due to limited space and property line restrictions, we had to come up with a creative solution. The design successfully merged the elevated outdoor living areas with the pool level and art studio, despite the constraints.
By relocating the staircase, we created the illusion that it was floating above the pool, while the studio, sharing a wall with the pool, created a stunning mirrored reflection of its shape and color.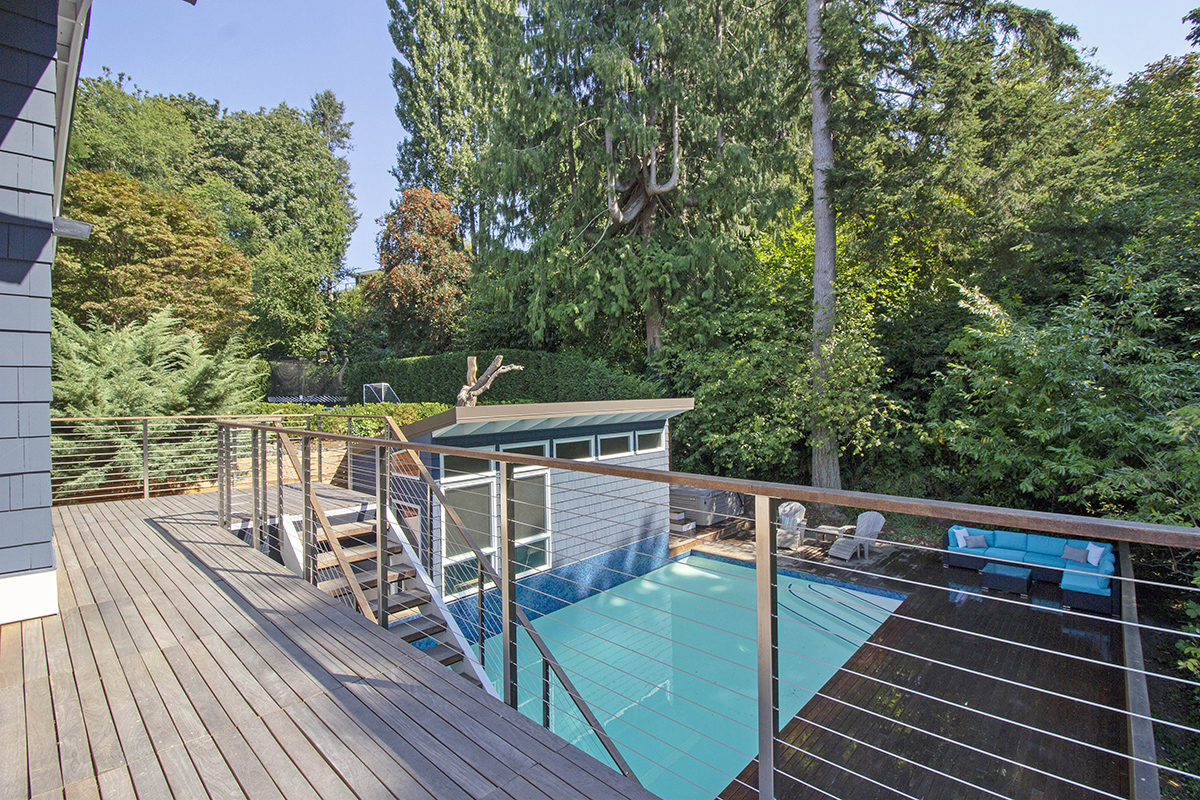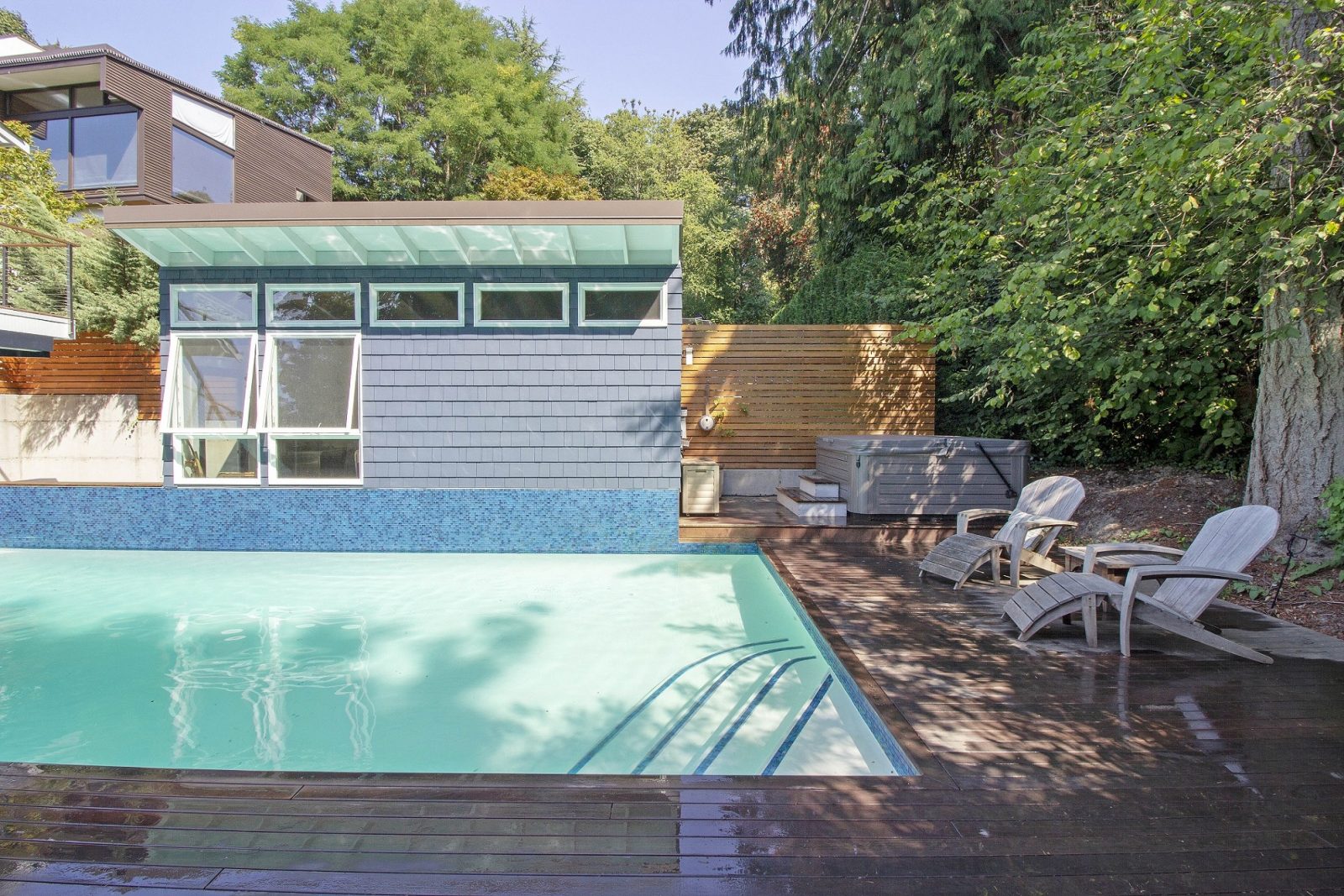 Flawless Installation of Durable Materials
The precise layout and installation of the decking and cable rail were crucial to achieving a flawless linear design.
It is important to mention that the existing decking and framing had been neglected for many years and needed substantial upgrades to comply with current codes and building standards. For the replacement, IPE decking and treads were chosen for their natural beauty as they age and their long-lasting durability.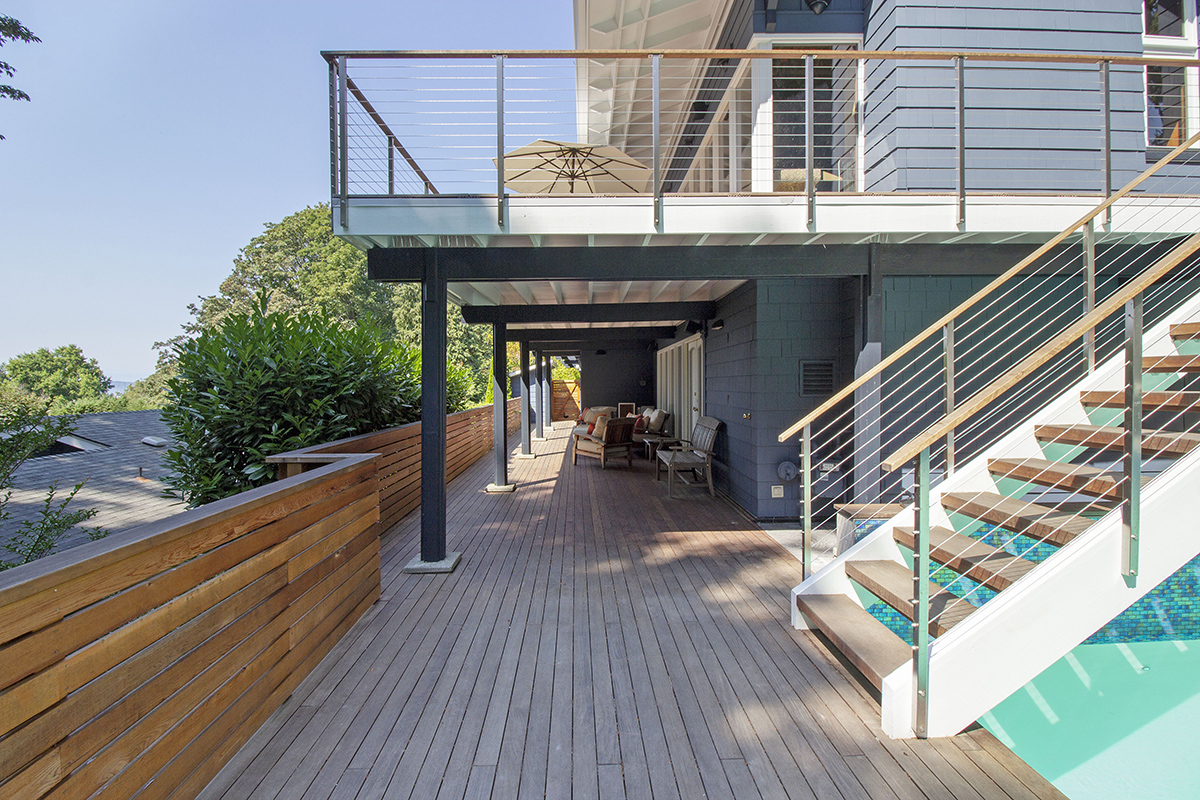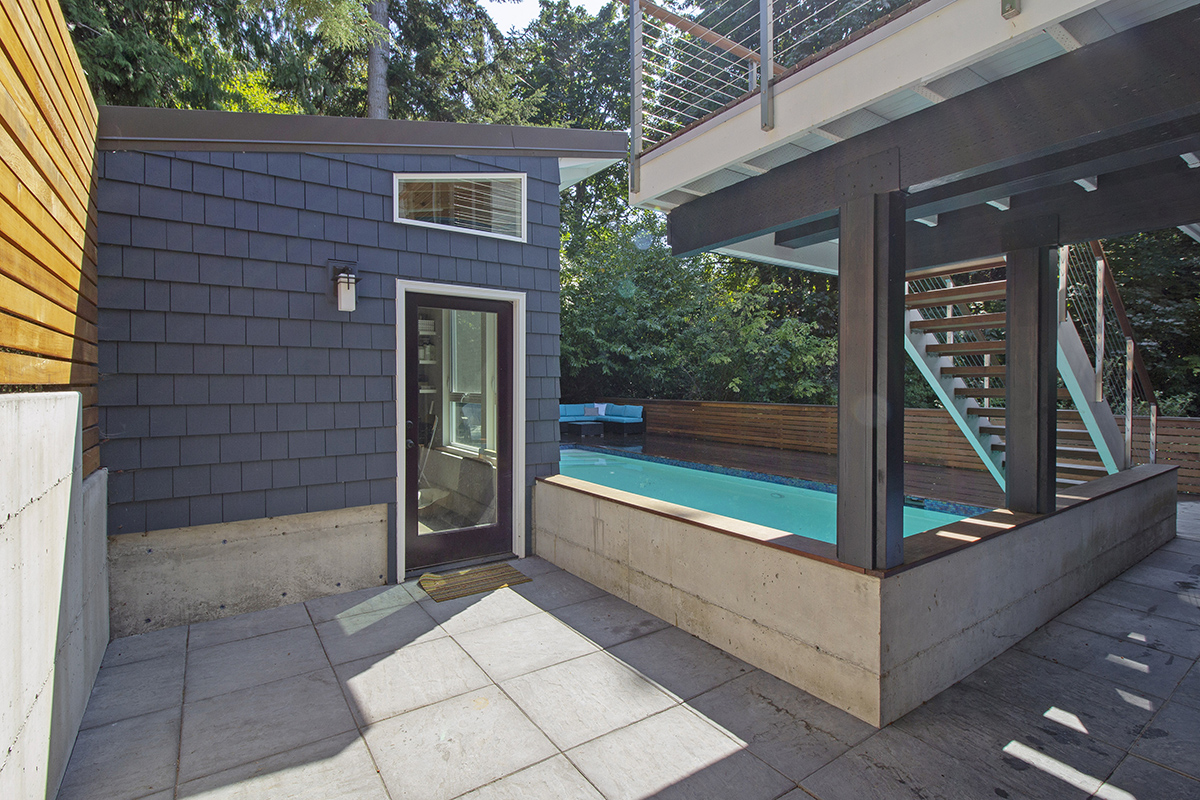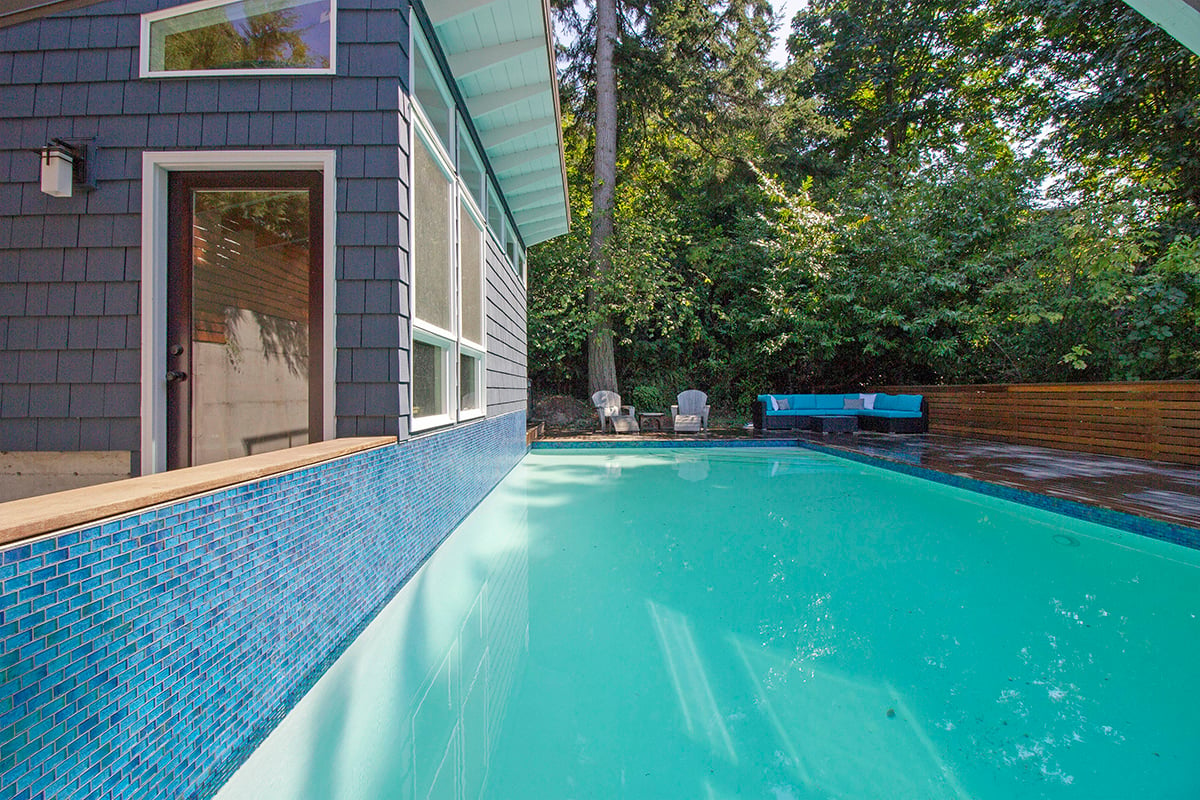 Meticulous Attention to Detail
Every choice of material, every design element, and every commitment by our contractors is a testament to our commitment to excellence.
For instance, the concrete wall that connects the pool to the art studio features a meticulously crafted IPE wood cap. This creates a seamless flow that is further emphasized by the IPE copping detail at the pool's edge.
Additionally, the linear design of the privacy fence, with its carefully spaced horizontal rails, not only enhances the overall aesthetics of the landscape but also creates the illusion of a larger outdoor space.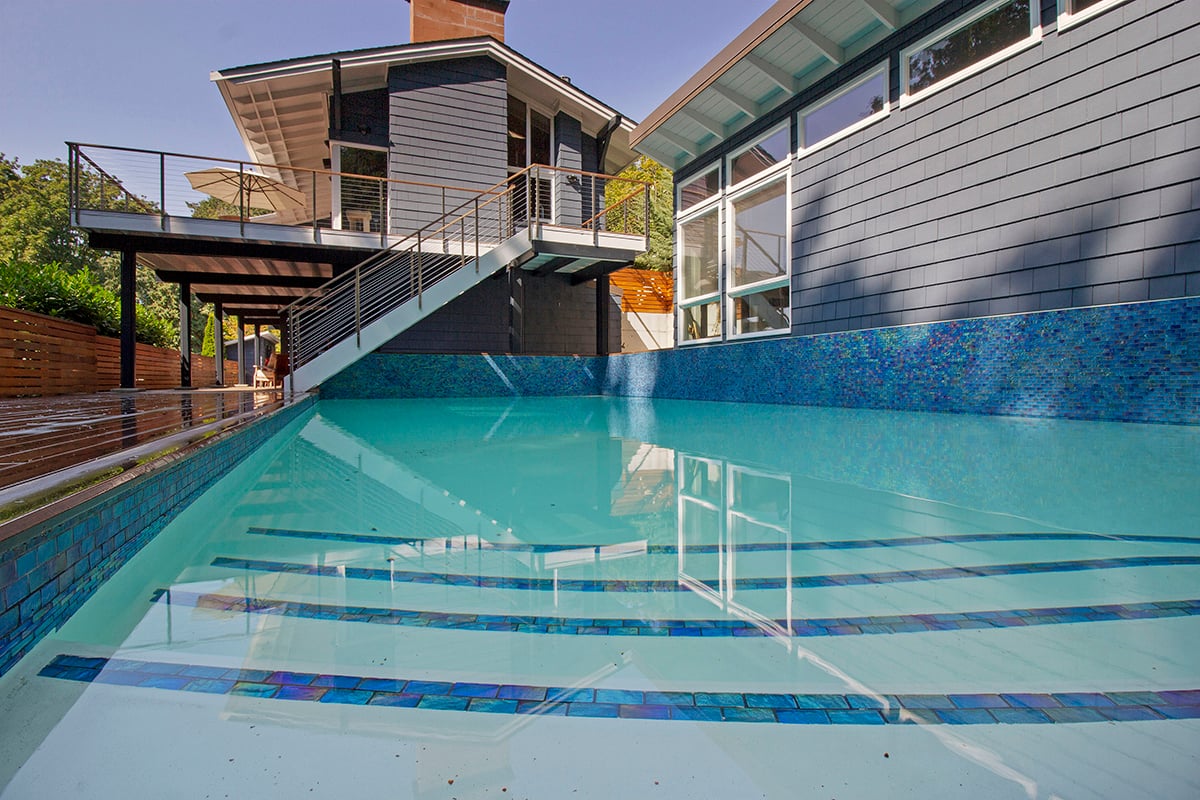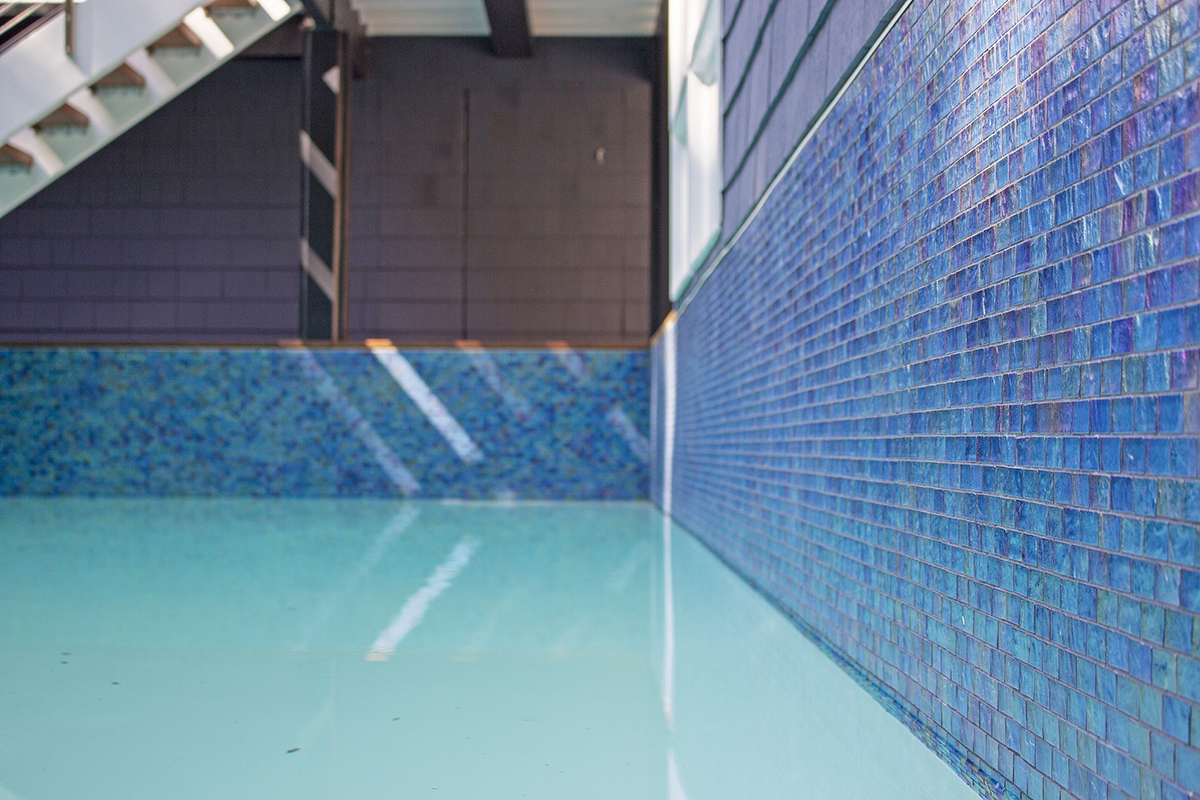 The Final Result: A Harmonious Fusion of Design and Nature
The end result is a beautifully designed structure that seamlessly blends with the breathtaking natural environment.
Our team and trade partners worked tirelessly to ensure the highest quality and attention to detail in every aspect of this project.
Schedule a Discovery Call
Request a free virtual consultation and discover how you can turn your dreams of creating the perfect outdoor living space into reality.