Project Case Study:
From Gloomy to Light - Transforming a Dark and Dated Kitchen
This client came to us with a dark and time-worn kitchen space. The goal was to go from gloomy and closed off to light, bright and airy. The original kitchen was entirely closed off from the dining area and felt extremely dated with the existing finishes. These clients were ready for a fresh, 21st-century update.
The first thing we did was remove the entire south kitchen wall and replace it with a new pony wall. This eliminated all the upper cabinets on that wall and opened the space for a direct view into the dining area for optimal entertaining. The worn linoleum floor was removed and replaced with new oak hardwoods, laced in to match the connecting dining area floor.
What the Client of This Project Had to Say
"

Better Builders was professional, responsive, and overall great to work with.

"
Sheila N., Seattle, WA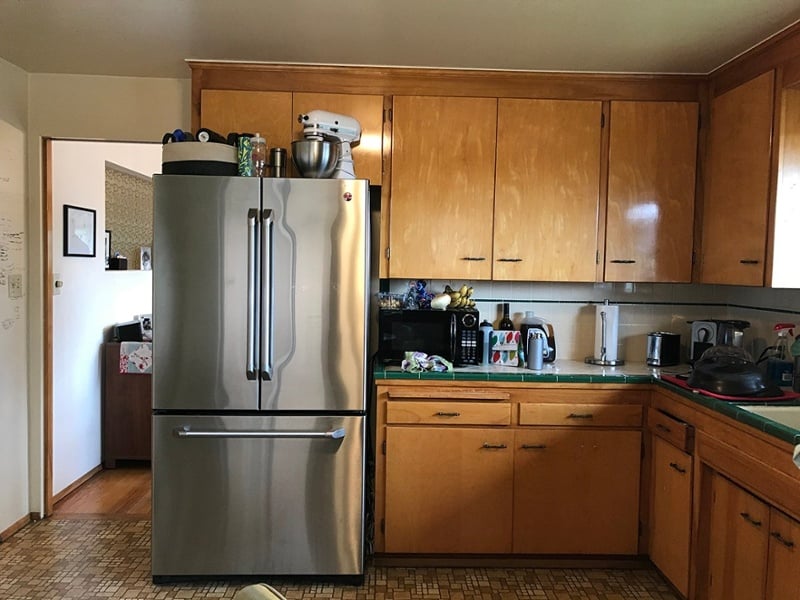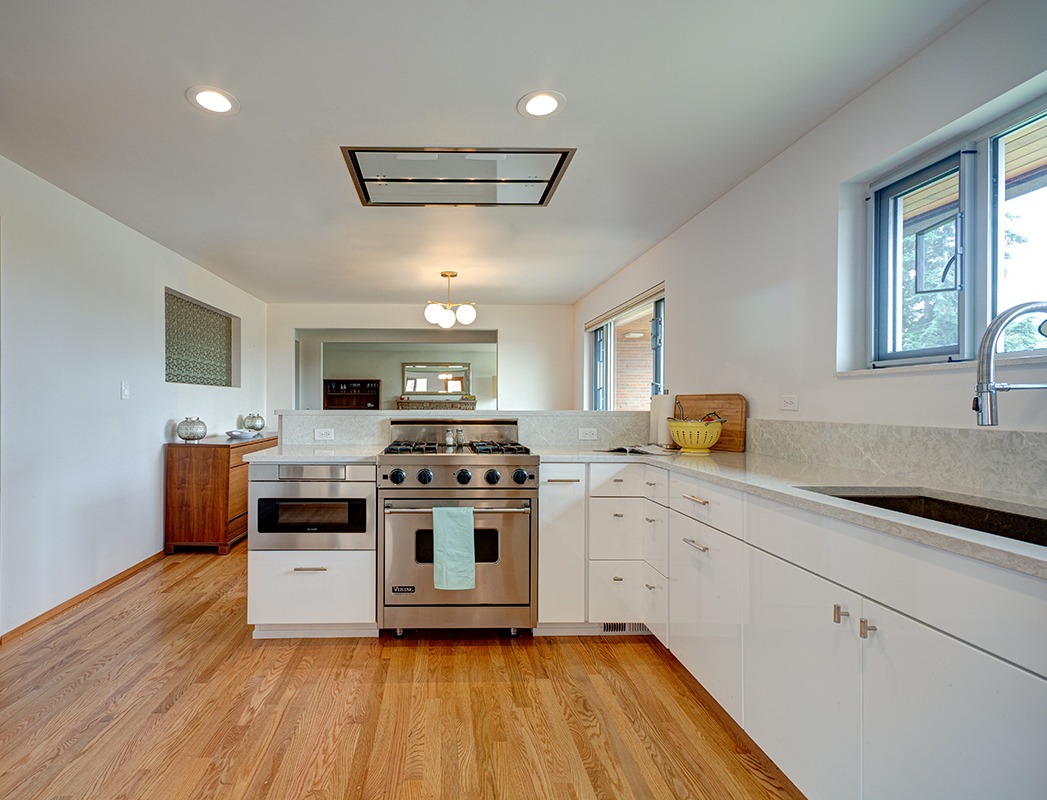 Achieving a Clean and Modern Look

With the new pony wall in place, the range was relocated to the south wall. Installing a hoodless vent and makeup air was a challenge. The vent fan in the attic was demanding due to a low-sloped roof and a tight space. Additionally, locating covert areas to install the makeup air was a challenge. We ended up installing the makeup air vents under the toe kick and out of direct view. The successful application of the inset vent was a major benefit for our clients, giving an unobstructed view of the dining area and a clean modern look.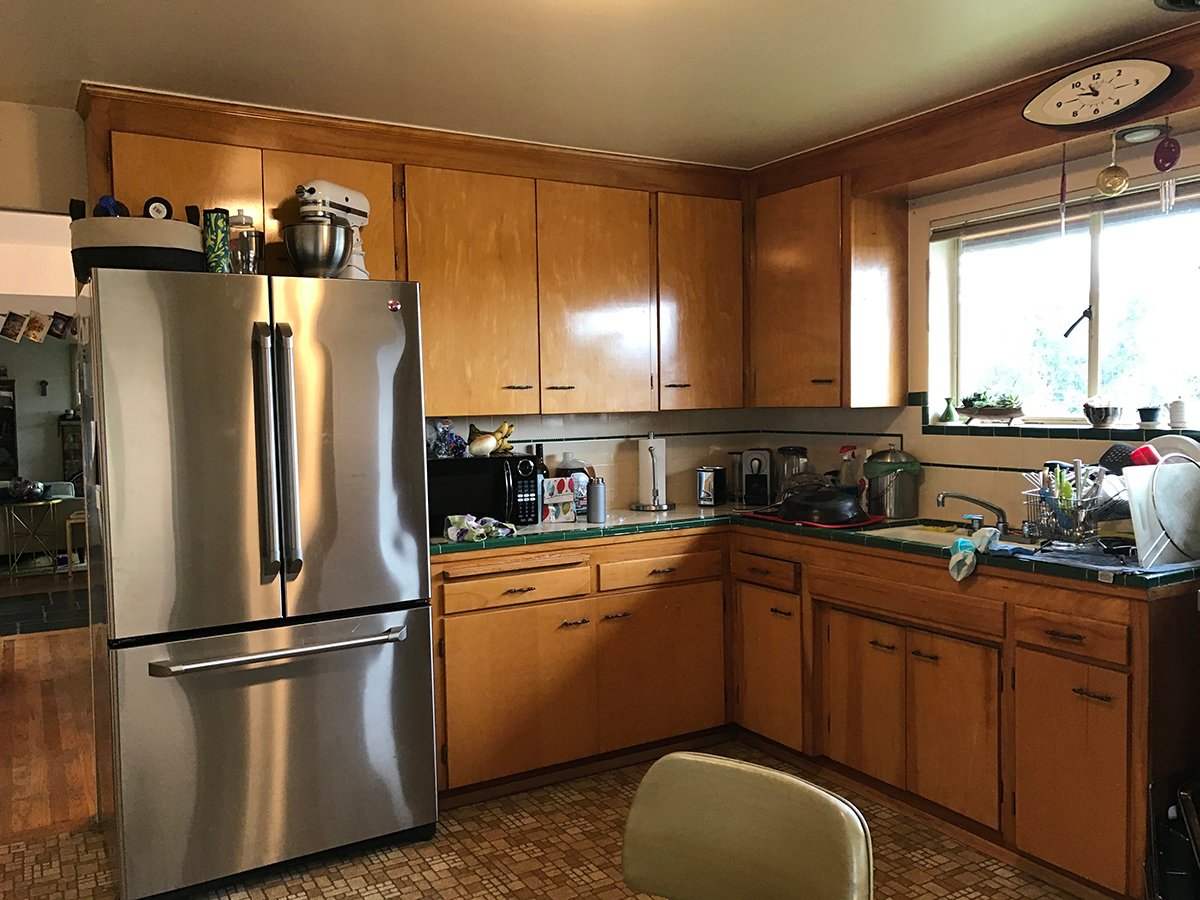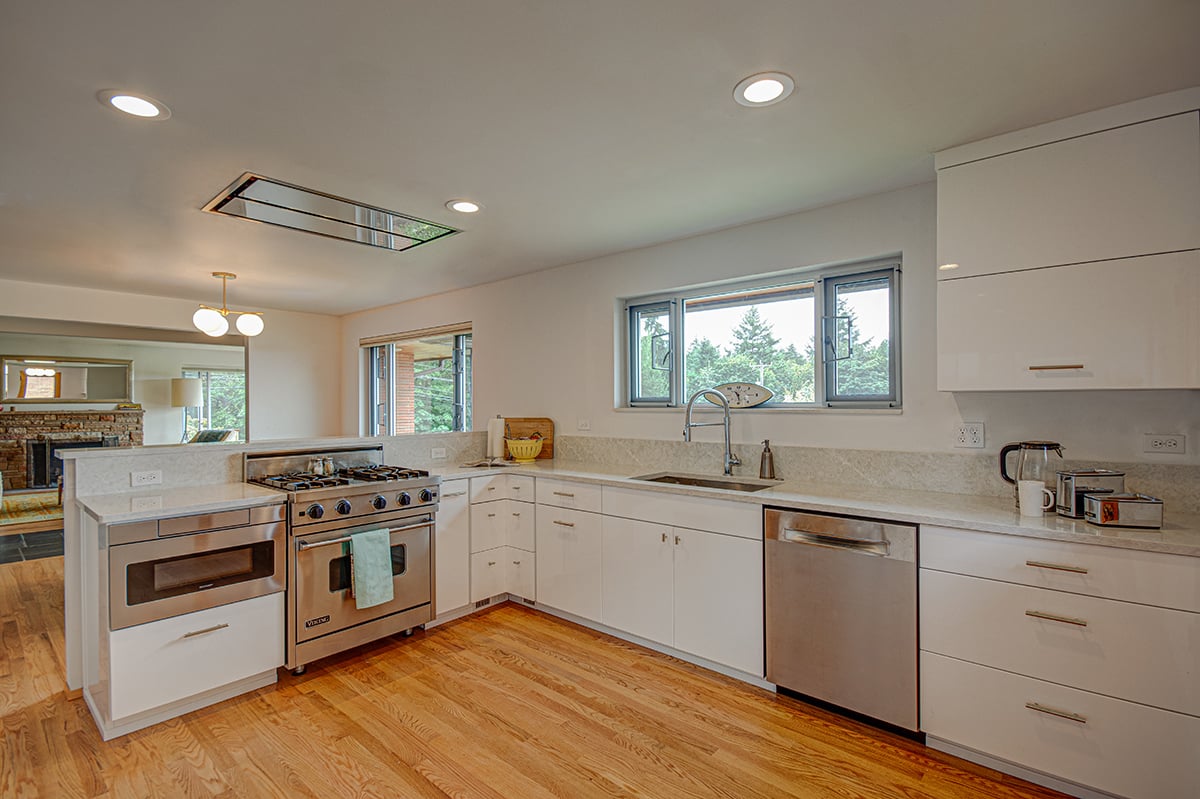 Overcoming Hurdles in a Custom Kitchen Upgrade
This kitchen upgrade came with custom cabinetry and new recessed lighting. Another hurdle we overcame was that the cabinets had such a long lead time that we had to order the cabinets before framing was done. This reverse process led to framing being done to fit the cabinet plans rather than the other way around. Partnering this with the client's custom-size refrigerator, the whole process took surgical-level precision from our carpenters.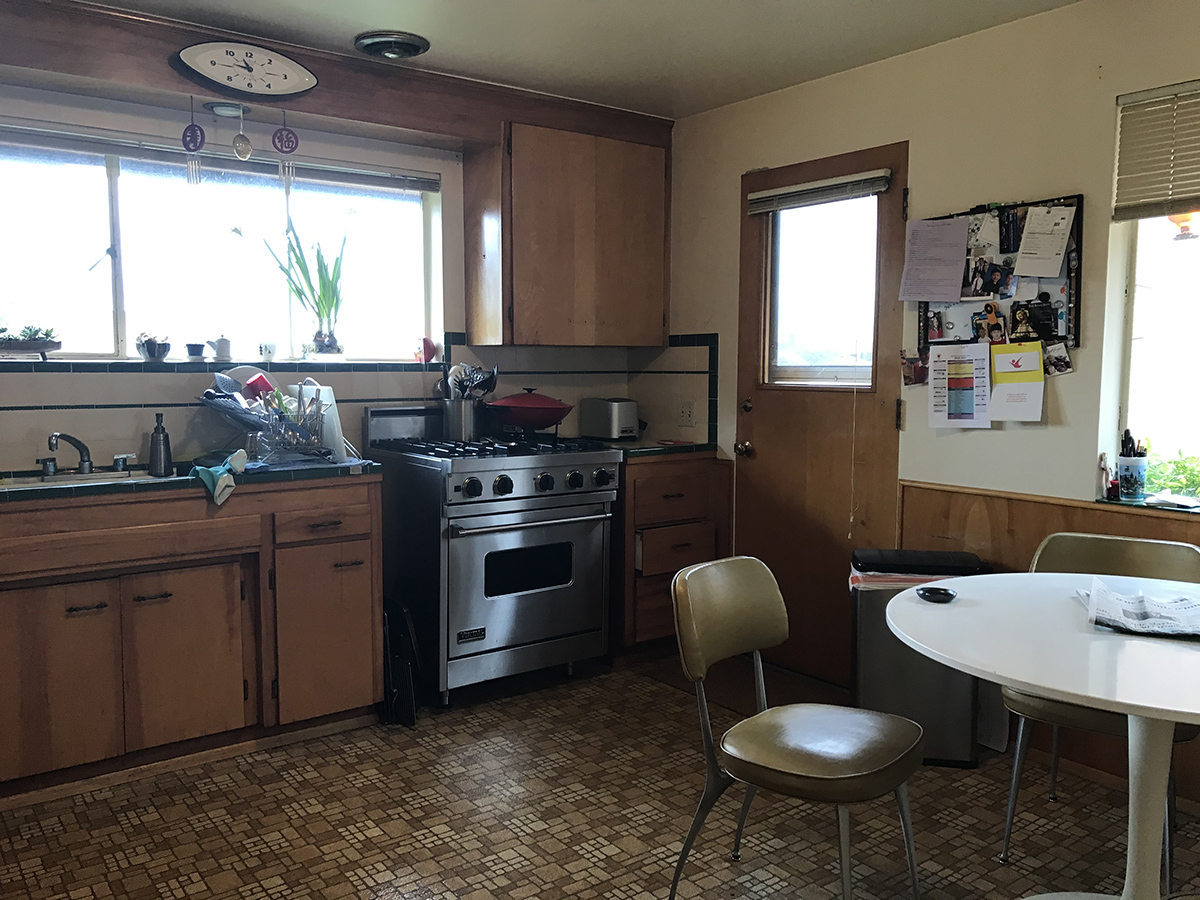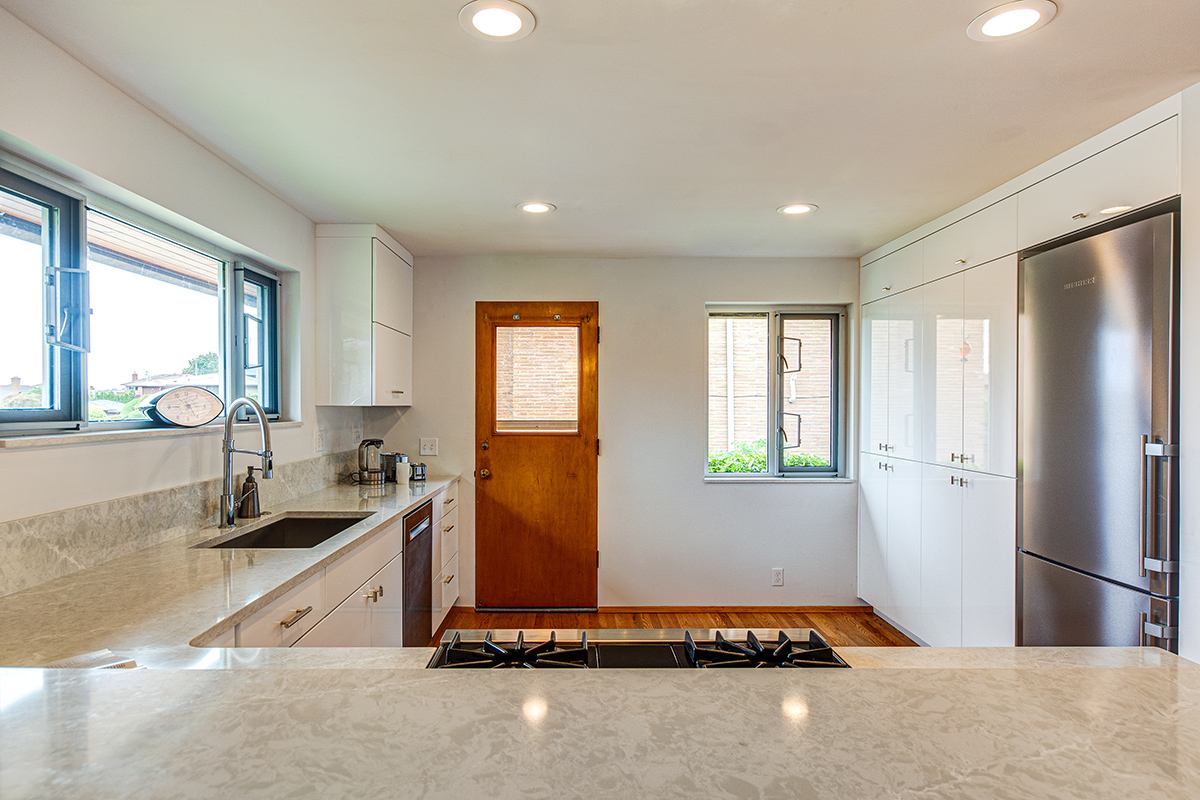 Maximizing Storage Space with Floor-to-Ceiling Cabinetry and a New Fridge Location
What had been an empty wall became home to the refrigerator and extensive storage space. Despite eliminating the existing upper cabinets, the client ended up with more storage space than before with this new wall of floor-to-ceiling cabinetry. The new fridge location also required new electrical and plumbing.