Project Case Study: Transforming a Unique Space into a Functional Bathroom
Converted

a Closet with an Unconventional Shape into a Functional Bathroom
Imagine two teenage daughters sharing a tiny 6' x 8' guest bathroom, a single sink and mirror, and limited storage for accessories and appliances. They had managed for many years but had finally reached a "tipping point." Something had to be done!
This family needed a solution to these cramped quarters, and Better Builders was chosen to make it happen. The goal was to leave the guest bath for visitors and create a new spacious, and more private bathroom for these growing and active teenagers. The new bathroom needed to include a double sink, medicine cabinets, and a vanity with hers-and-hers drawer banks, and it needed to reflect their individual personalities equally.
The space that would become the girls' bathroom originally served as the master bedroom closet, with access from both the hallway and a pocket door leading directly into the master bedroom.
Right from the start, this project posed a challenge, as our objective was to transform an extremely awkward area into a functional bathroom. Constructed in the early 1900s, this house boasted old-world charm along with peculiarities such as uneven floors and ceilings, walls that were out of alignment, and corners that were anything but square.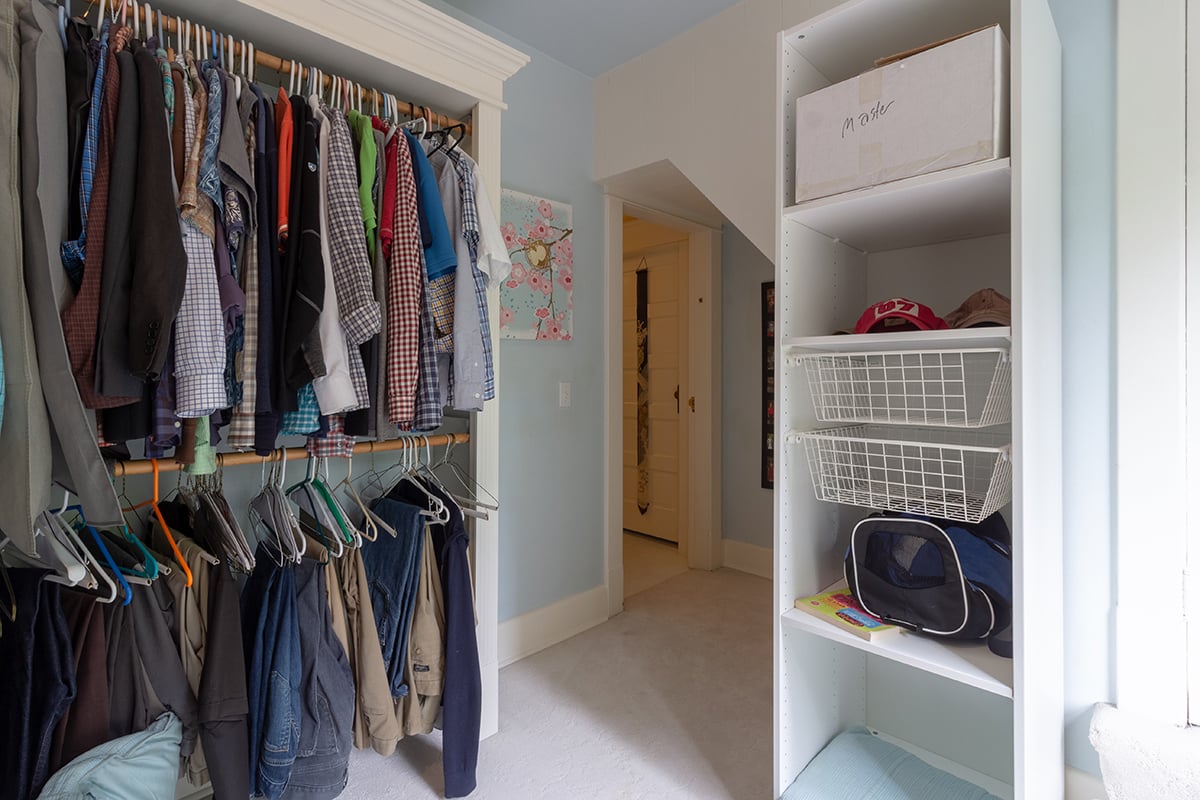 Seamlessly Integrated a Sloped Ceiling into a Modern Bathroom Design
In the southern part of the wall, there existed a small segment with a slanting ceiling, a common feature found in historical houses with gable roofs. We managed to integrate this sloped section into the shower area by constructing a new wall, thereby establishing separate spaces for both a private toilet and shower while maintaining their separation from the main bathroom region.
Initially, this particular room was heated using an antiquated steam radiator, which we removed in order to create space for the shower. Since we eliminated the original heating source, we took measures to install an energy-efficient and compact ConvectAir heater instead.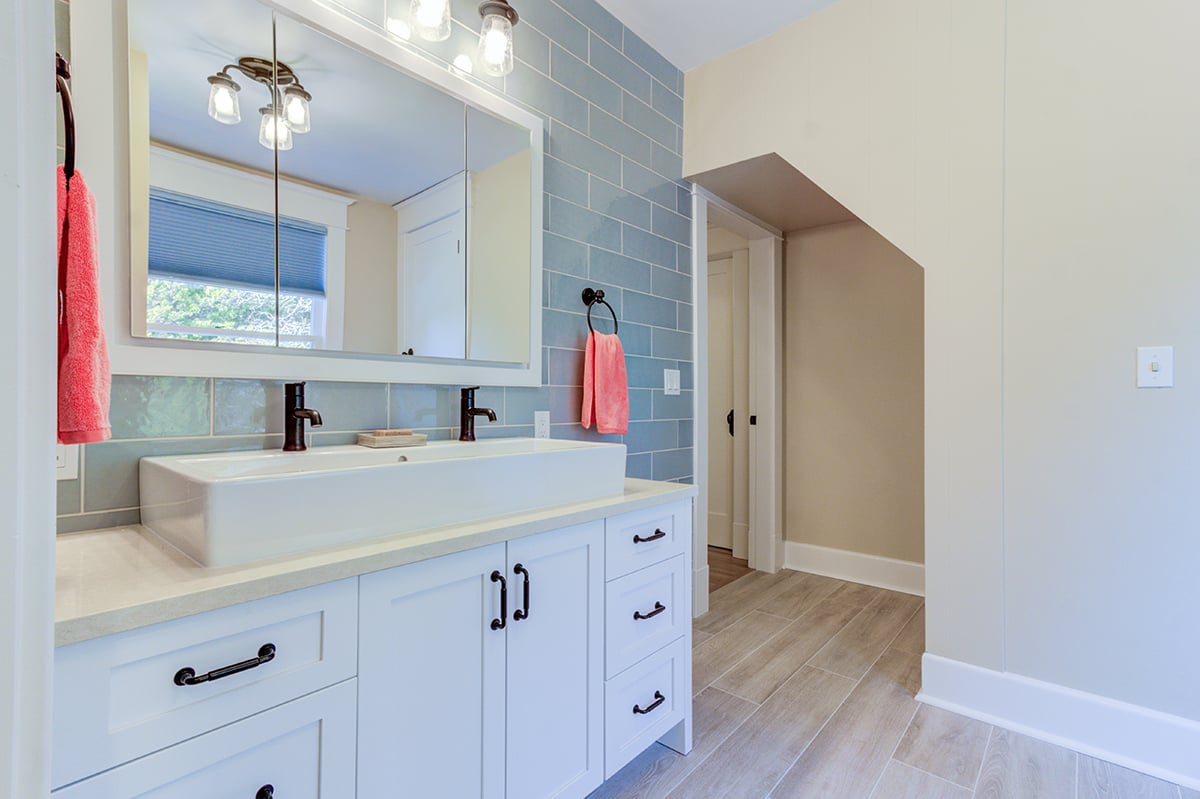 Doubled the Privacy with Twice the Functionality
To convert a closet into a complete bathroom, it was necessary to expose the flooring in order to connect new plumbing lines. The inclusion of a double sink was essential for accommodating two teenagers who would be using the space. Equally important was the addition of a private water closet that featured both a shower and toilet.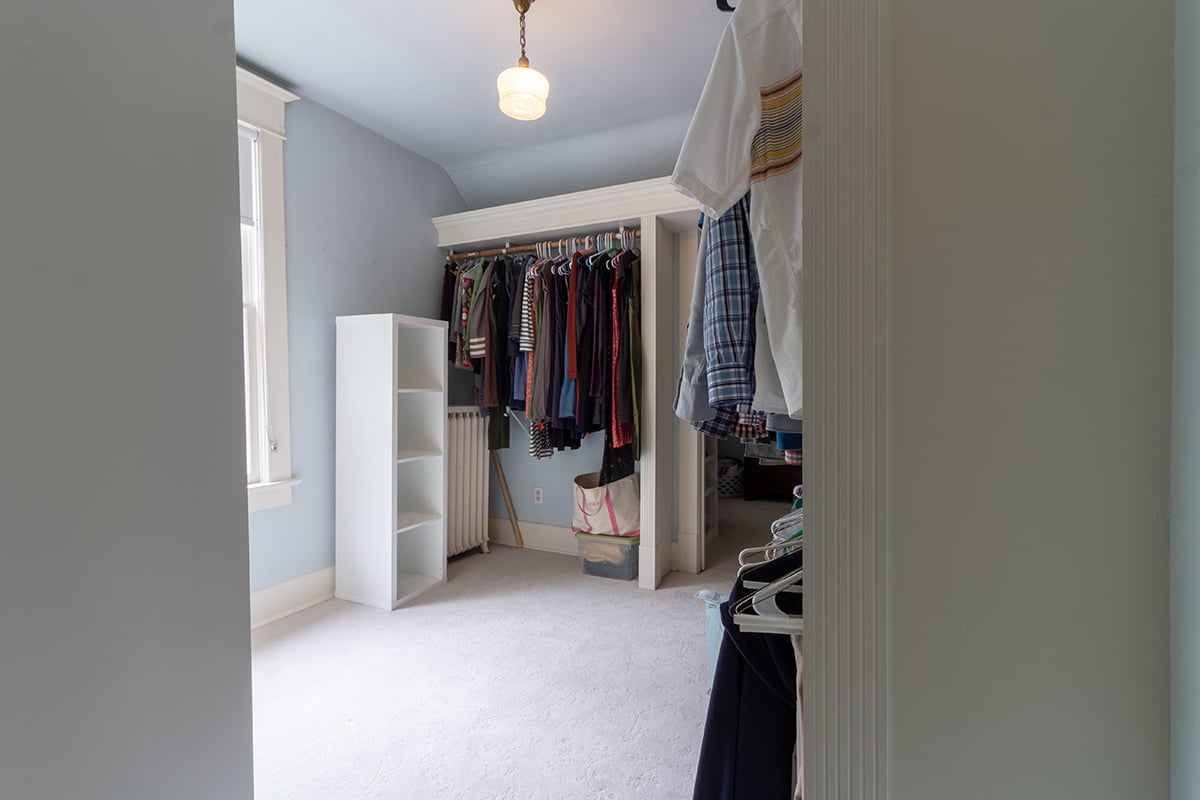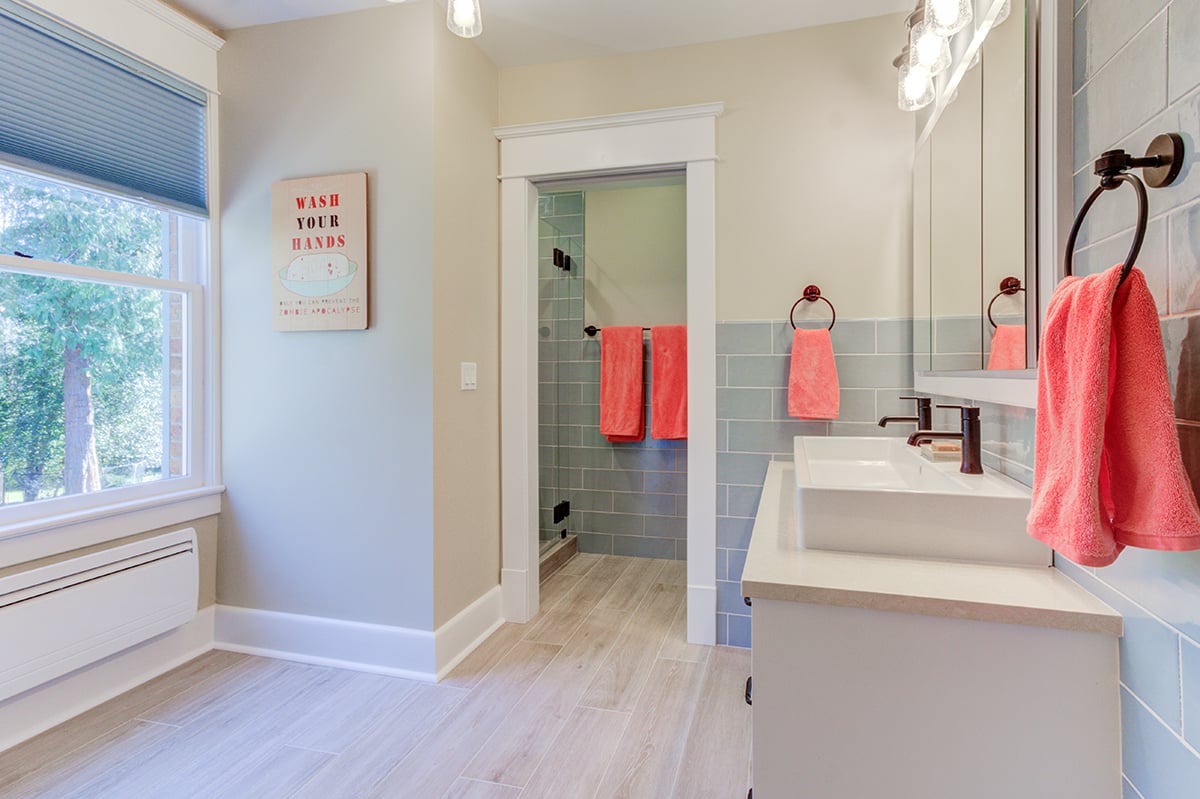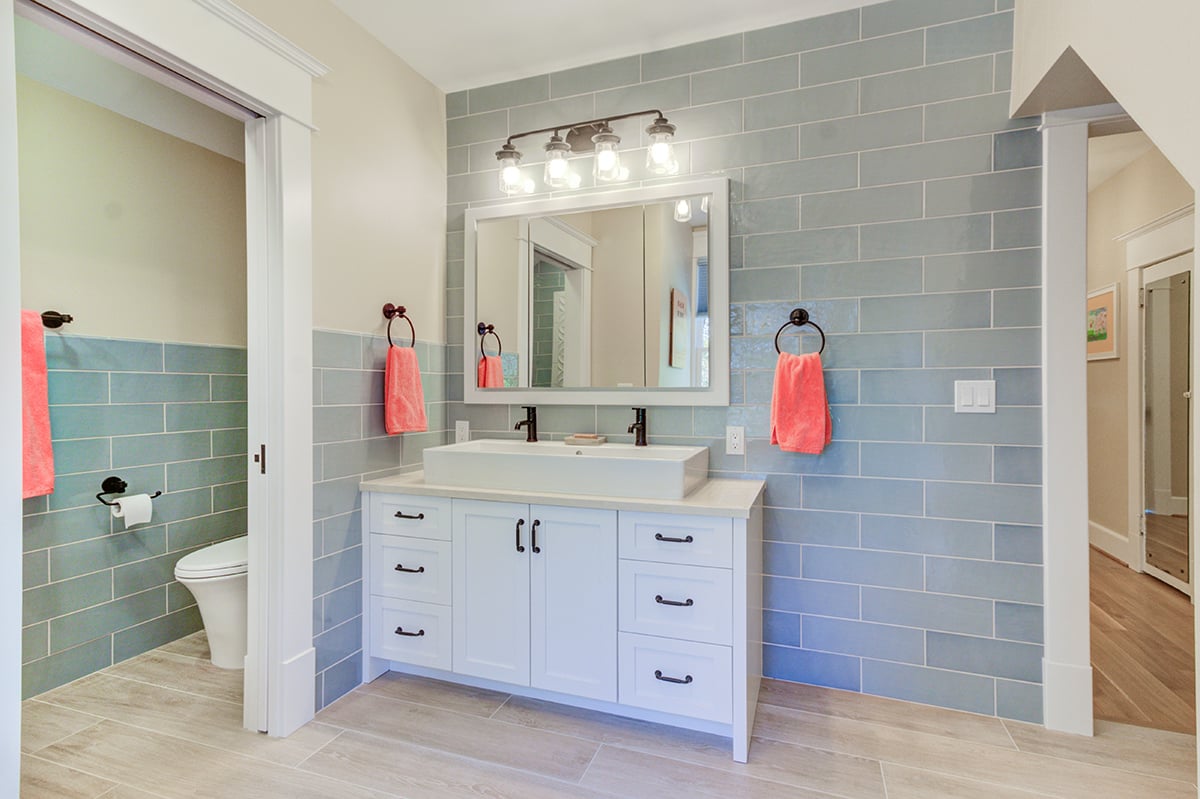 Integrated the Coastal-Inspired Aesthetic of the Overall Home into the Design of the Bathroom
The overall design of the house carries a calm and beach-inspired atmosphere, which we seamlessly integrated into the bathroom space. To achieve this, we utilized "oak" porcelain planks for the flooring, ash blue ceramic tiles for the walls, and a sleek white vanity featuring a quartz countertop.
Additionally, we incorporated a captivating 3D geometric tile feature in the shower area to enhance visual depth and texture.
The final outcome is a meticulously crafted, perfect communal bathroom created exclusively for their two teenage girls!
Take a look at other Better Builders bathroom remodel projects

here.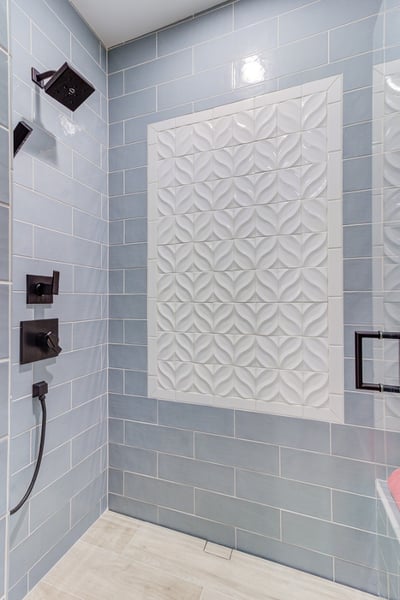 Schedule a Discovery Call
Experience the bathroom of your dreams with our free consultation. Request a discovery call today!