Project Case Study: Whole House Remodel & Second-Story Addition
Craftsman Transformation: Creating the Dream Home for a Growing Family with Awe-Inspiring Improvements
With awe-inspiring improvements inside and out, Better Builders created the dream home for a growing family of four. With goals to add square footage, improve functionality and create a beautiful space, our team was up for the challenge.
This 1909 Craftsman was riddled with asbestos and lead, had no insulation, and nowhere near enough room for the family. Our primary focus was to create more space while maintaining the craftsman feel.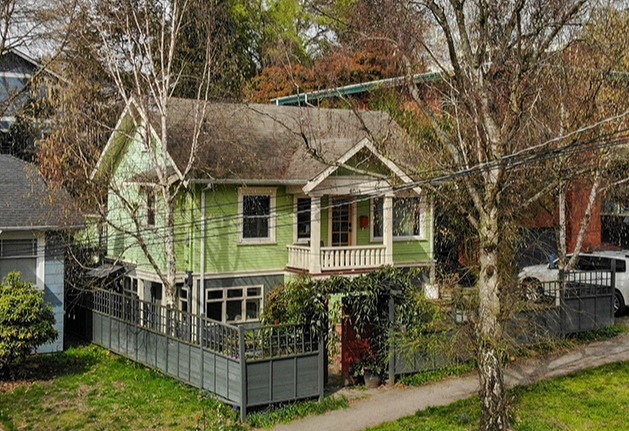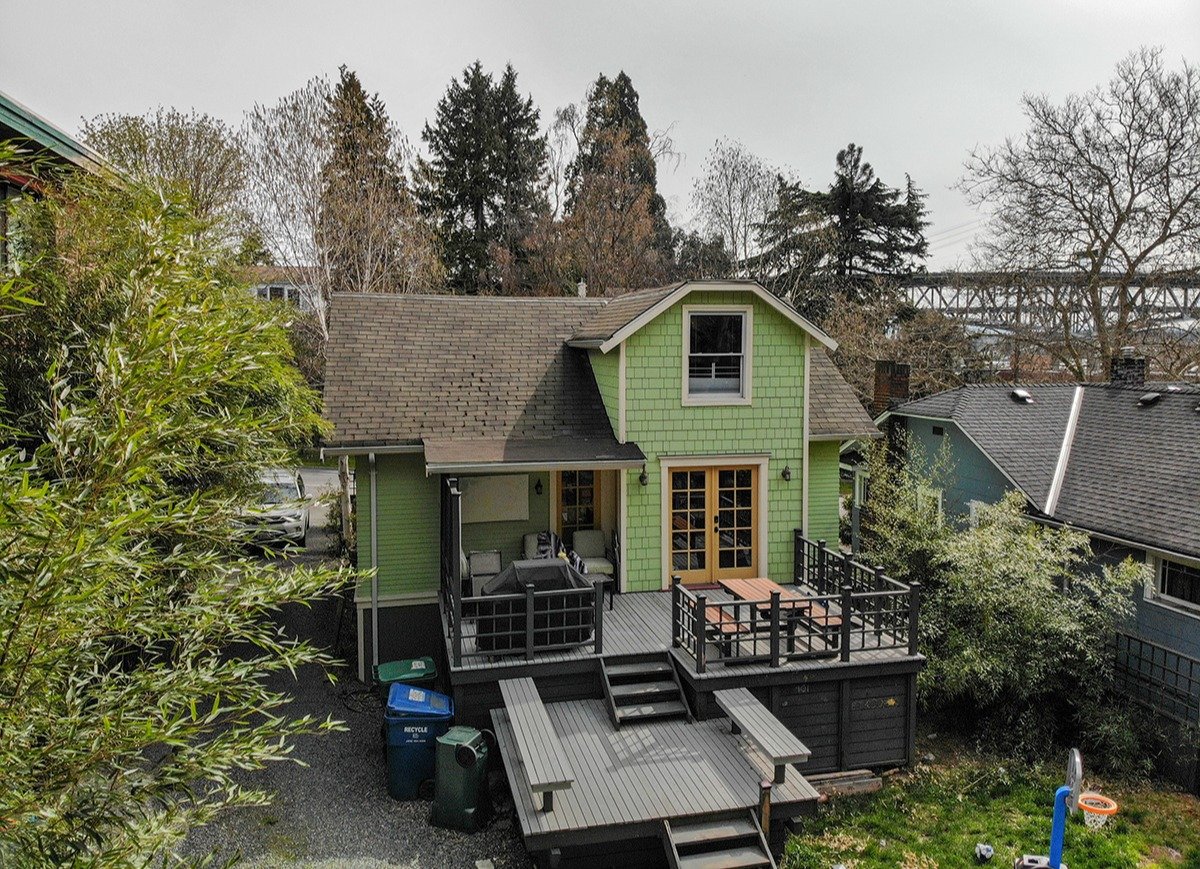 A Complete Overhaul with a Second-Story Addition
This renovation project involved a complete overhaul of the house, excluding only the living room and front porch. We embarked on constructing a brand new second story, which required significant modifications to the original framing.
Due to the small size of the lot and non-compliance with setback regulations, the house was positioned unusually close to the front property line. While the first story was exempt from modifications due to grandfathered regulations, the new level had to adhere to current setback requirements. As a result, the addition was situated 5 feet behind the front of the first level. To comply with the grandfathered setbacks, we reinforced and refinished the existing front porch.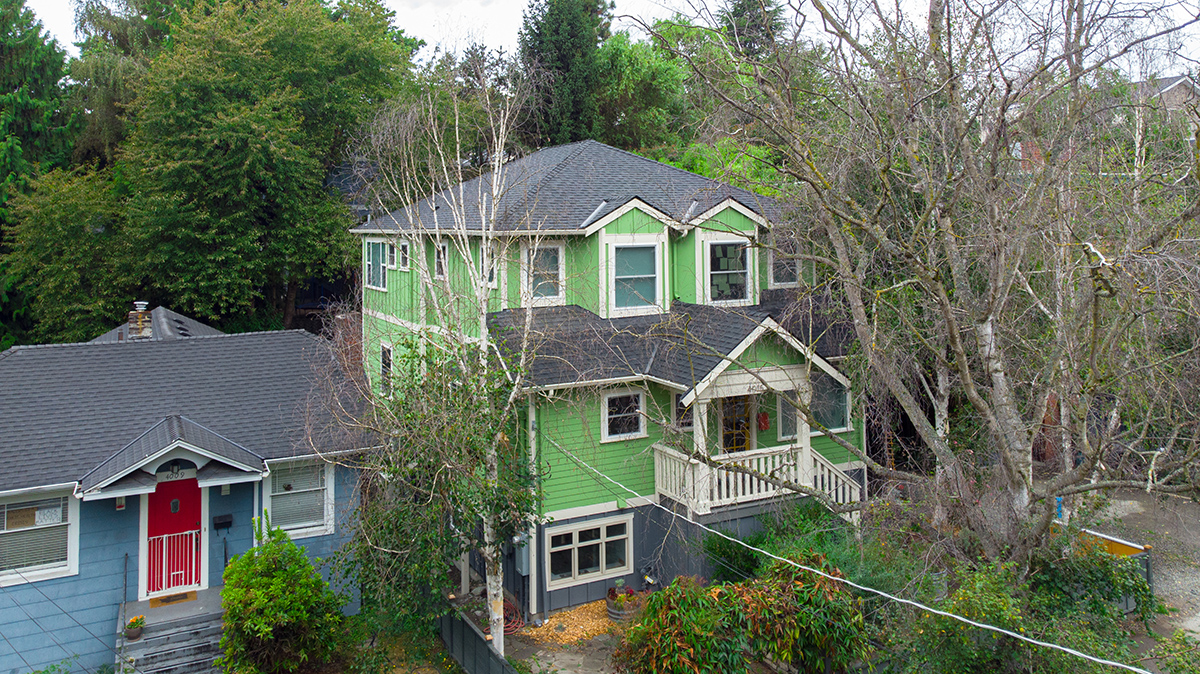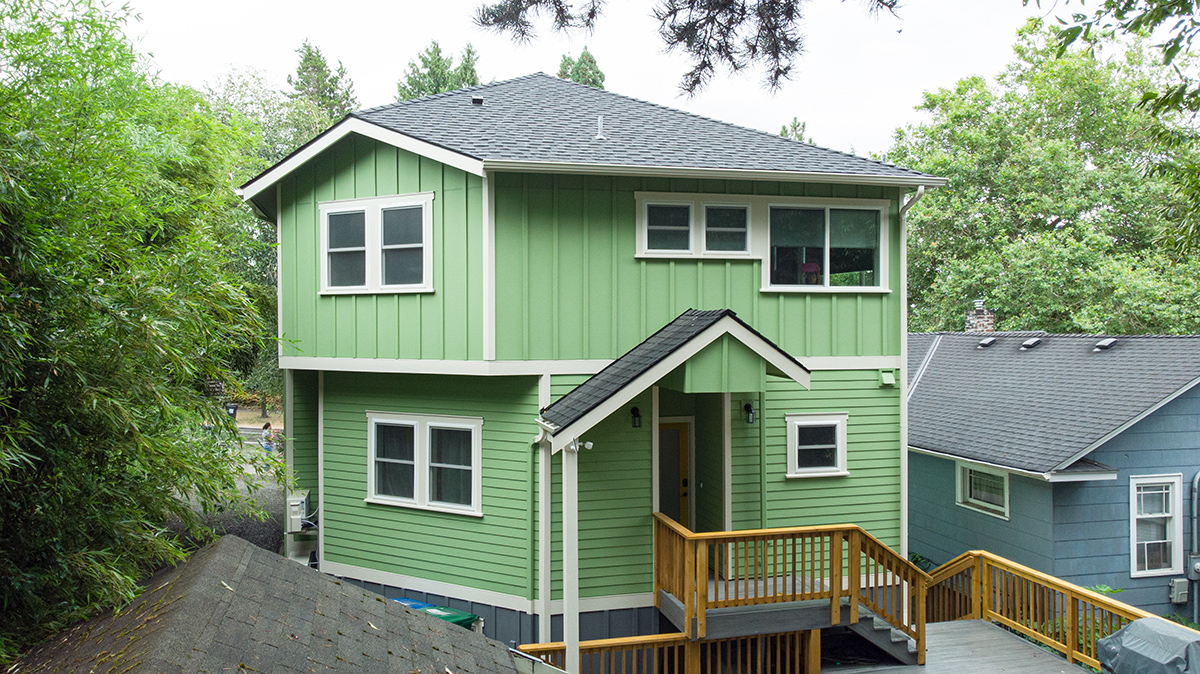 Preserving History: A Remarkable Transformation with Original Features
The homeowners had a unique request to preserve the original coffered ceiling and fir floors in the living room. This meant going to considerable lengths to protect these features when there was no roof or enclosed walls on the home! With new can lights, insulated walls and bright colors, the living room is now the perfect family space.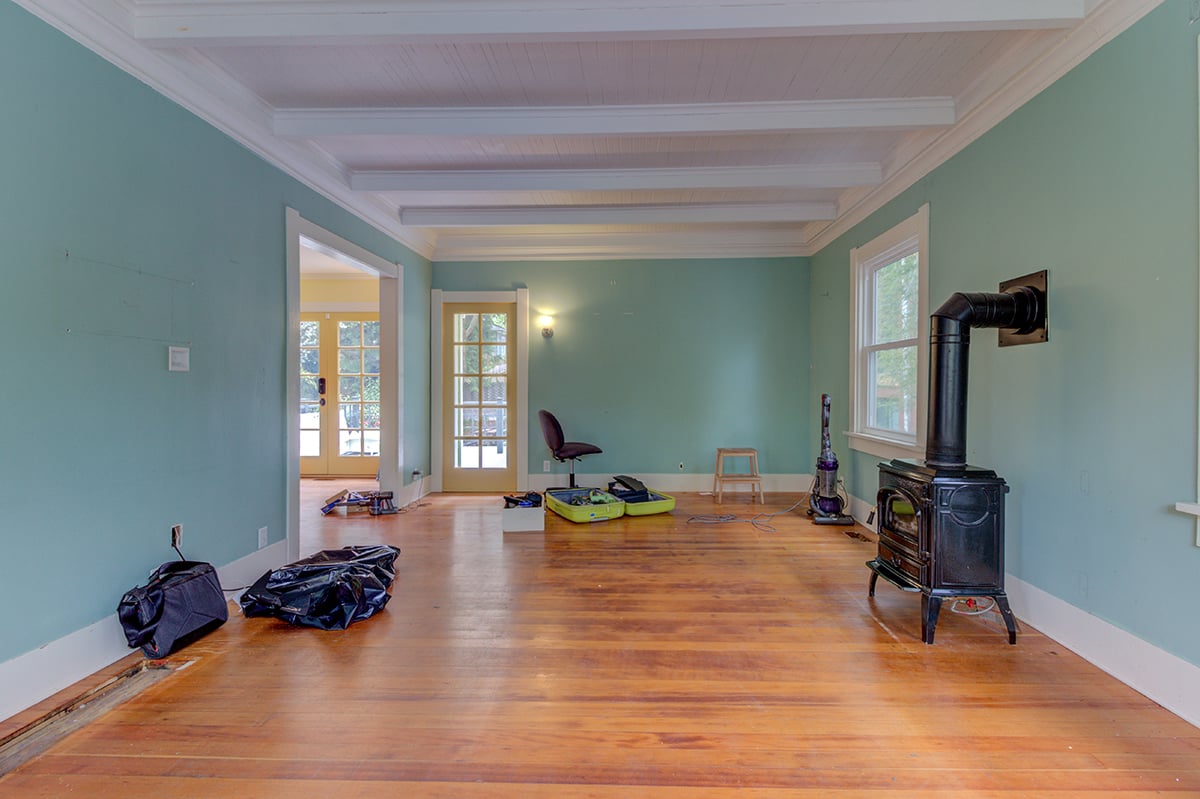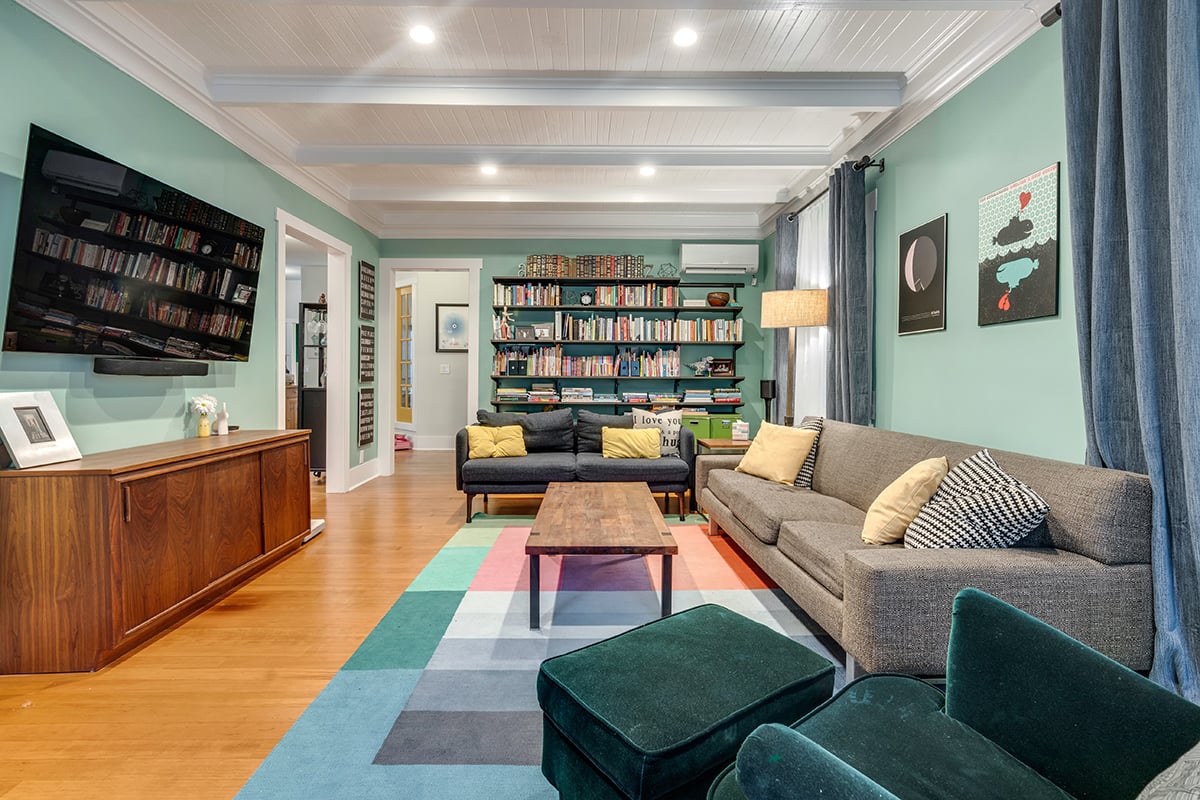 A Spacious and Stylish Kitchen Renovation with Modern Upgrades
The original kitchen was tiny and closed off from the rest of the house. The new space was outfitted with maple Huntwood cabinets, HanStone quartz countertops, a cast iron farmhouse sink and top of the line appliances. We also laced in new fir flooring, stained to match the original in the living room.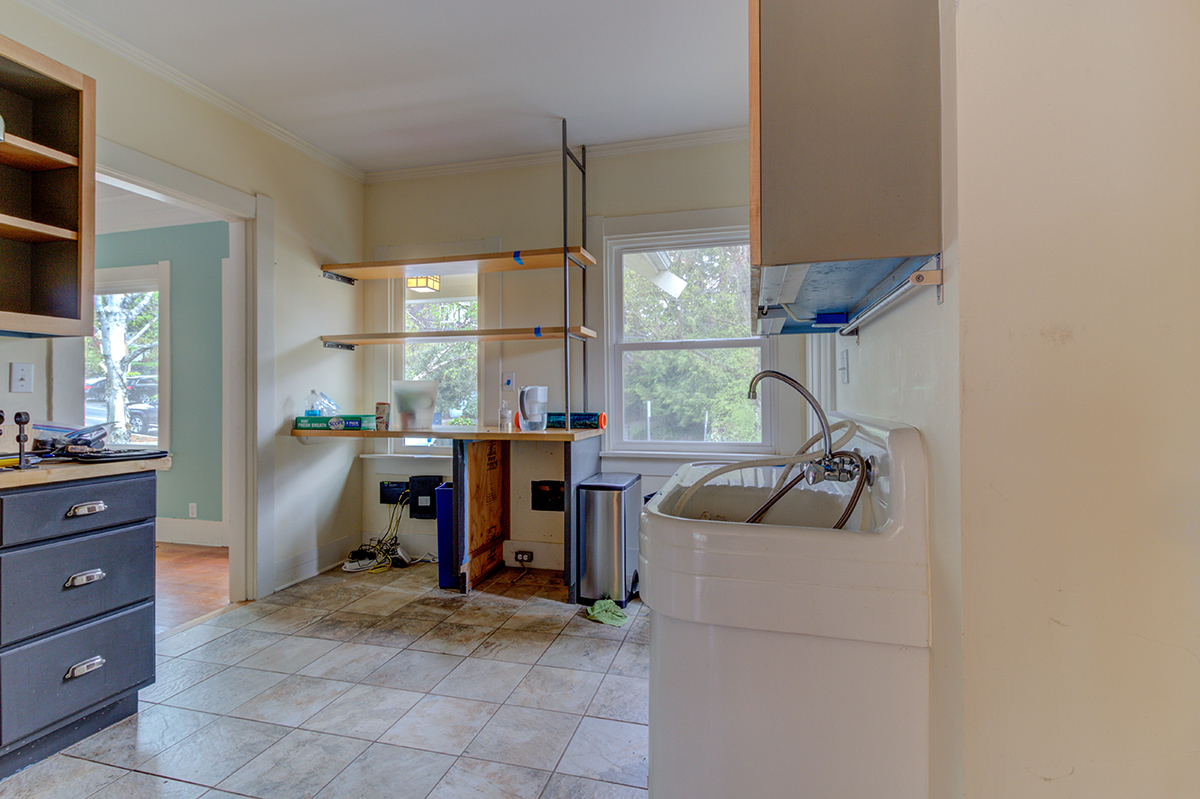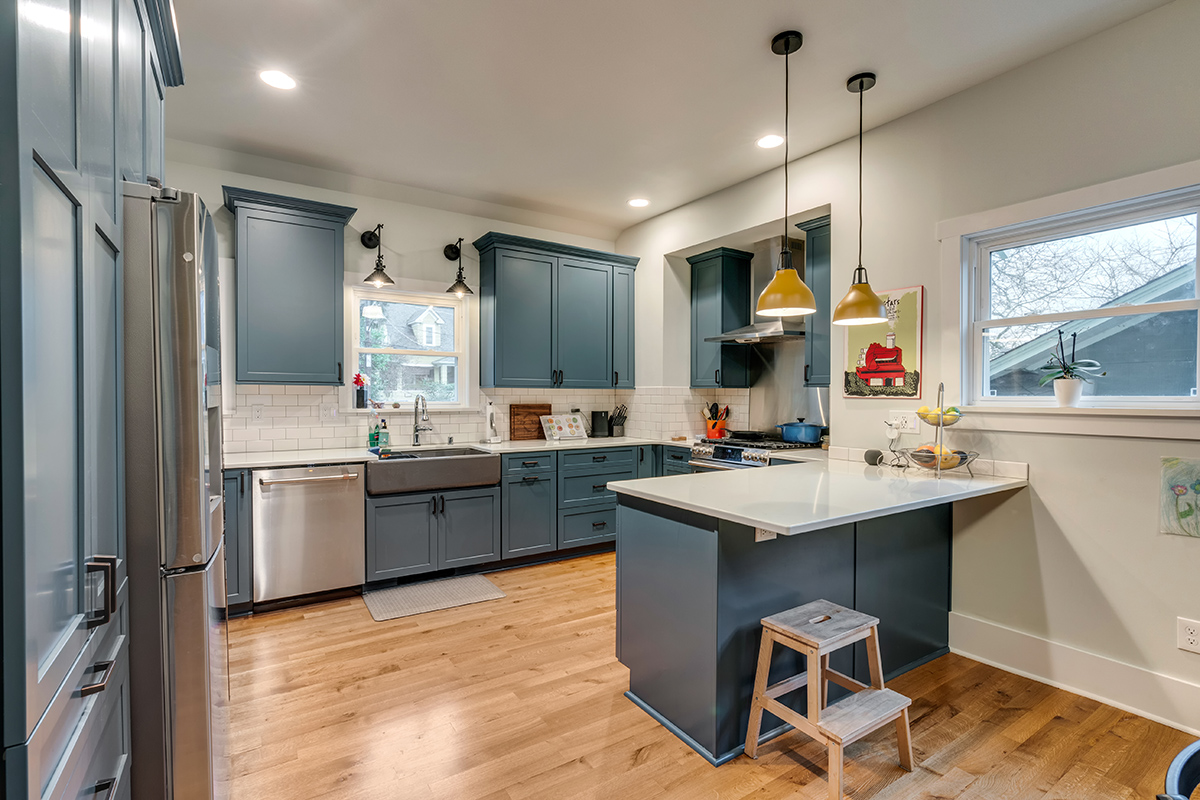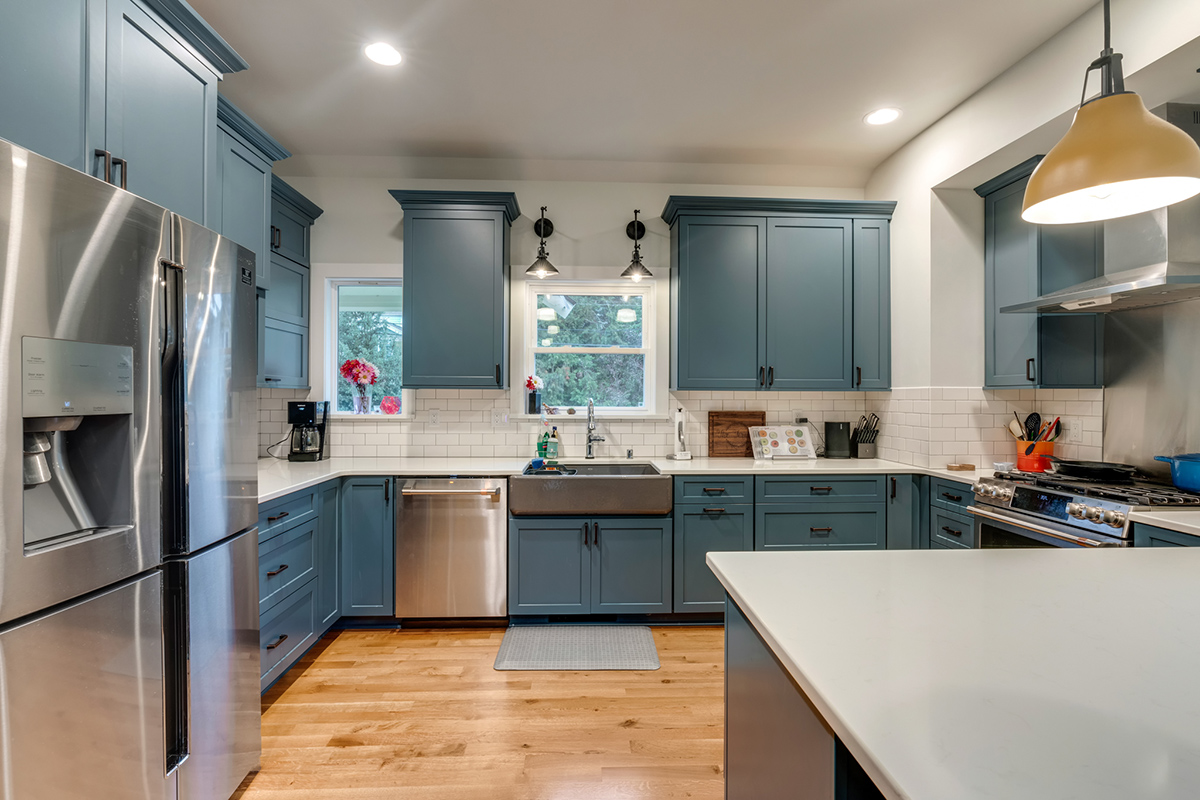 Repurposing an Antique Sink for a Charming Powder Room Touch
For a fun touch, the antique kitchen sink was repurposed as a vanity in the new powder room off the kitchen!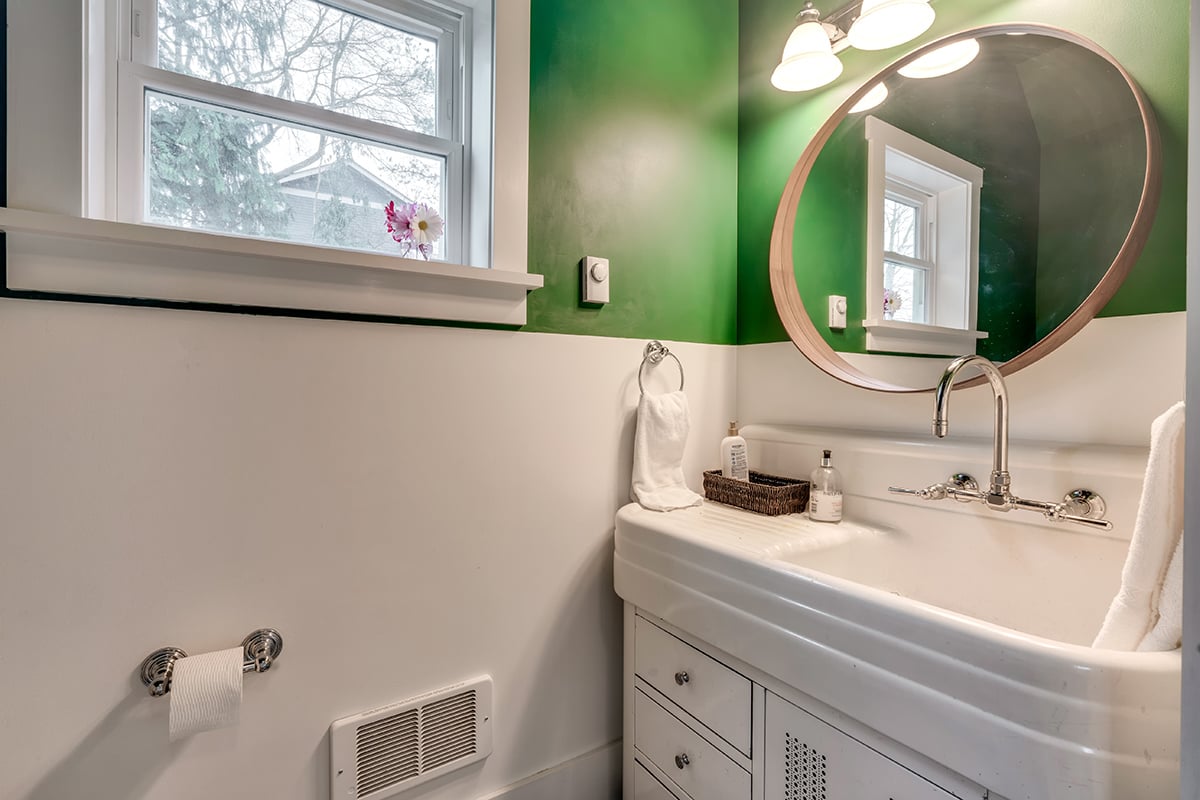 Reimagining Spaces
Another major challenge was the second-story roofline. The homeowners opted to change the design mid-project from a flat roof to a non-standard swung hip roofline over a unique footprint. Vaulted ceilings, with exposed asymmetrical glulam beams, led to unique architectural profiles in the luxury master suite and two kids' bedrooms.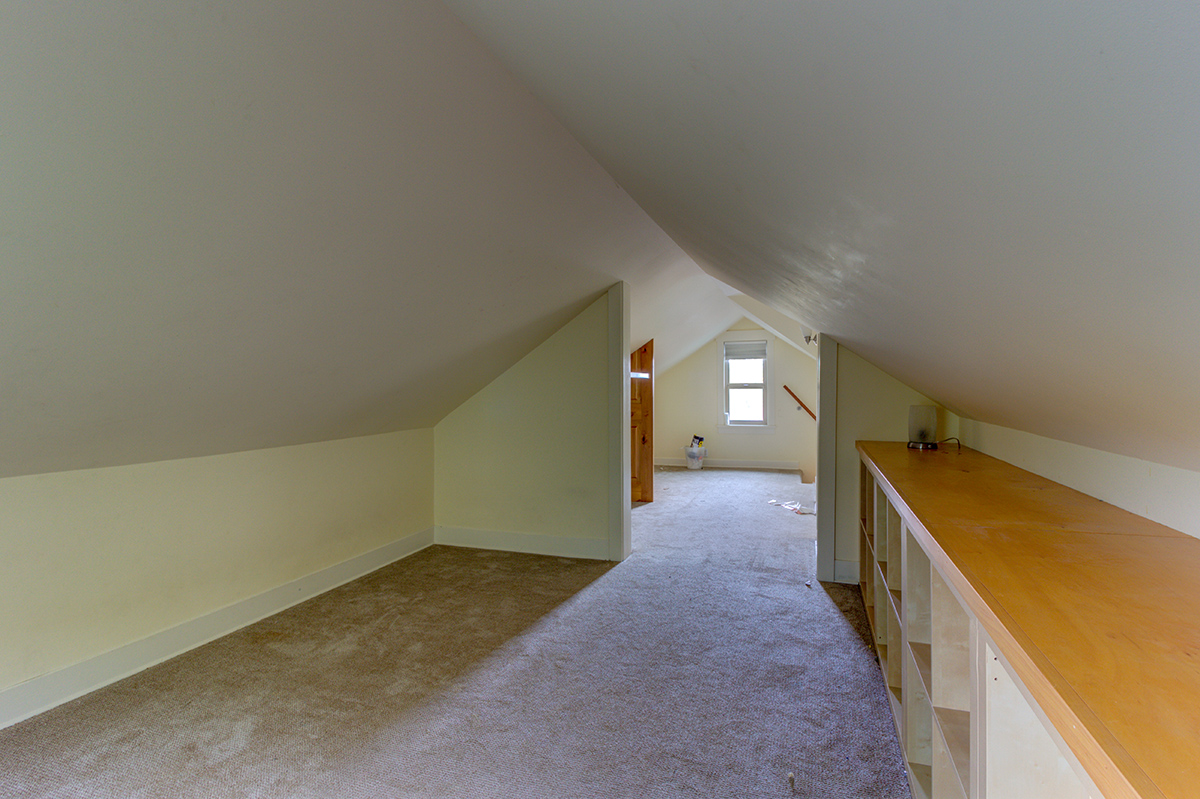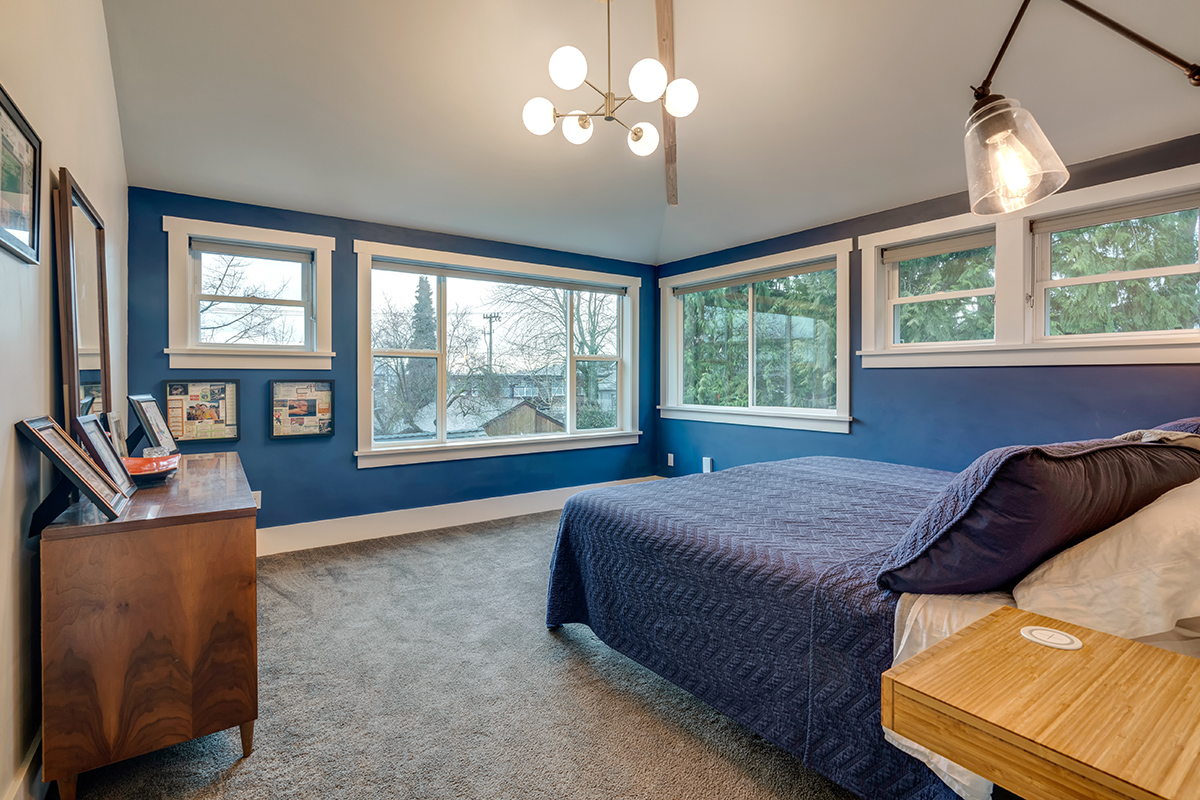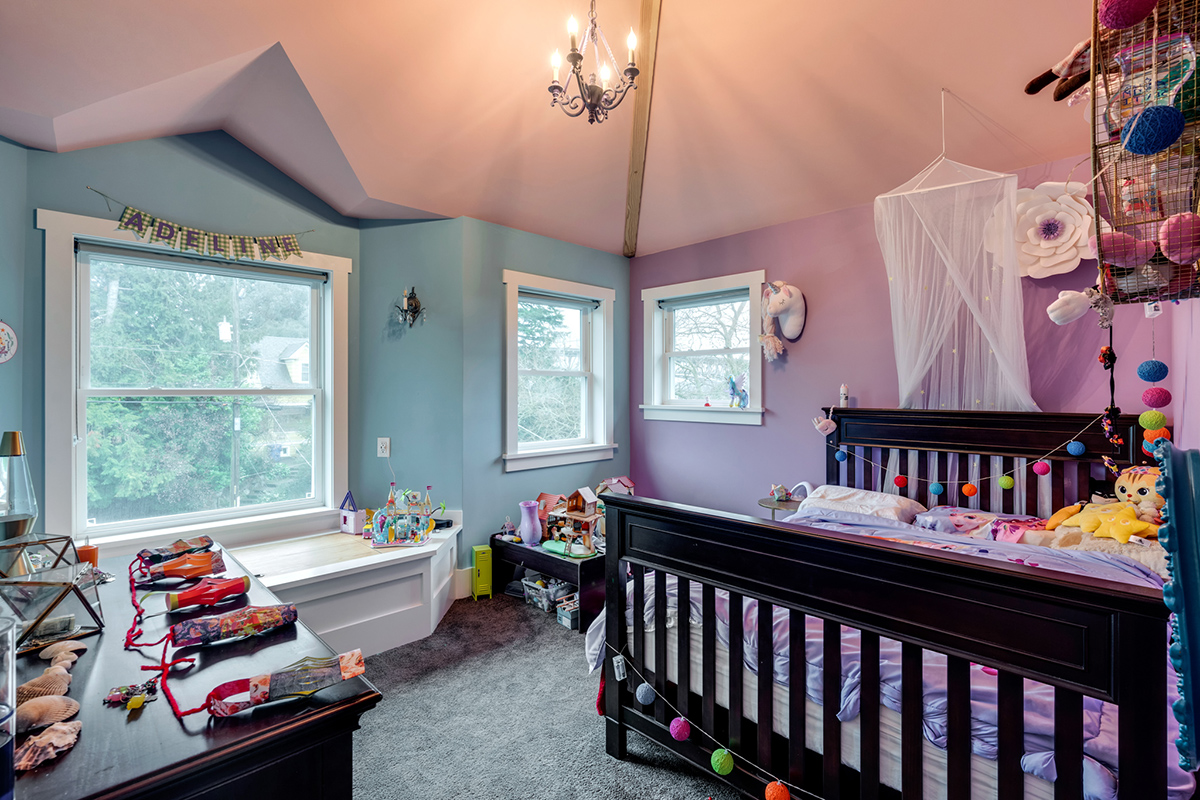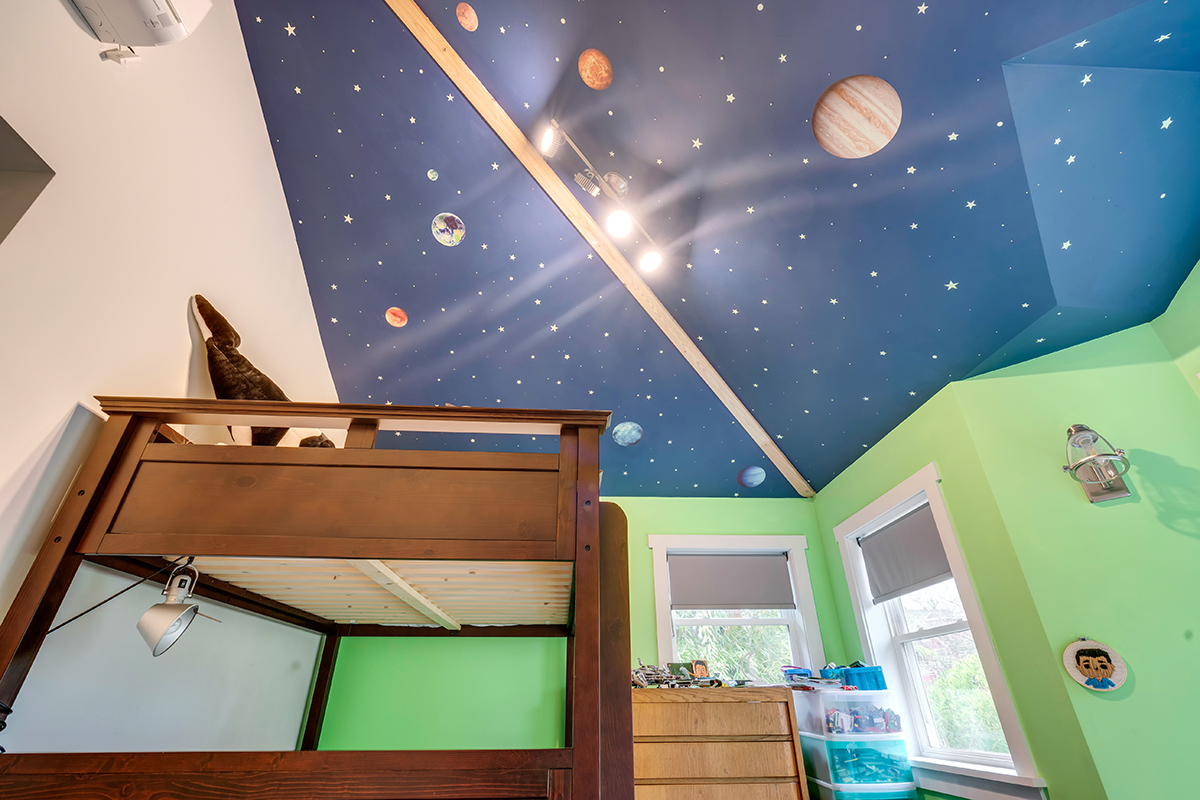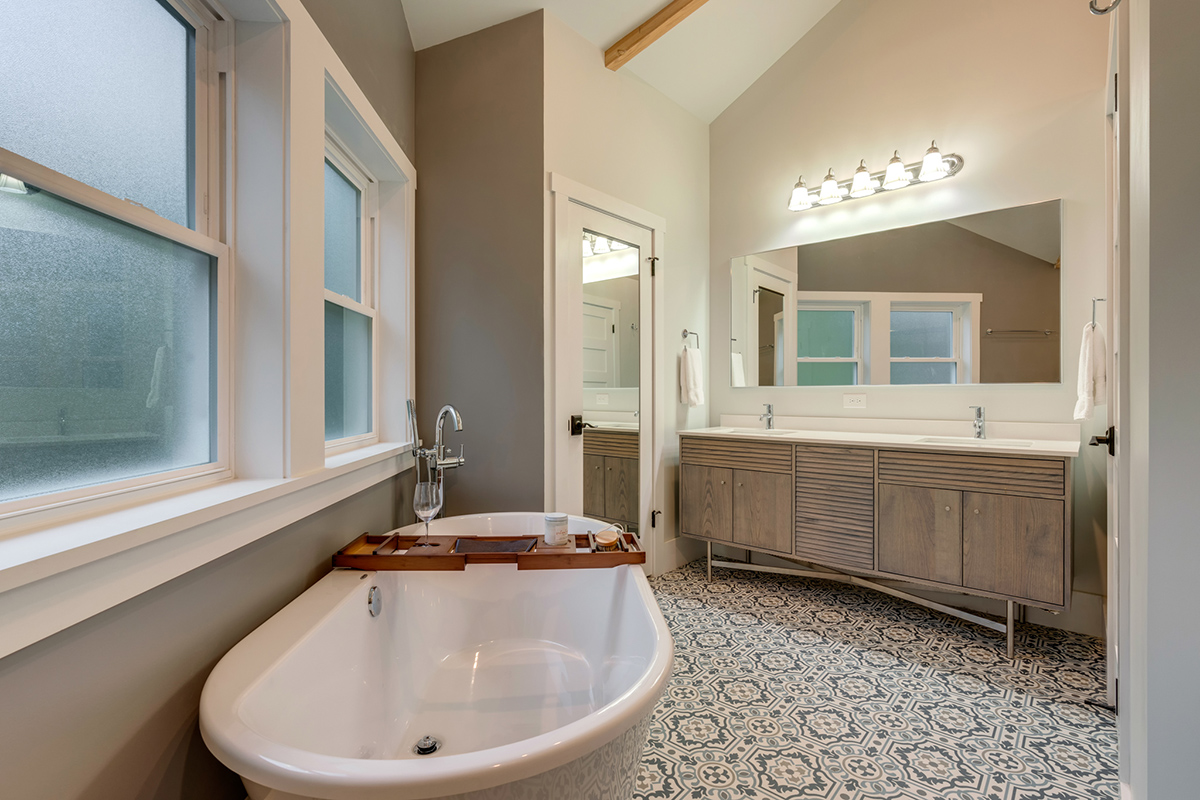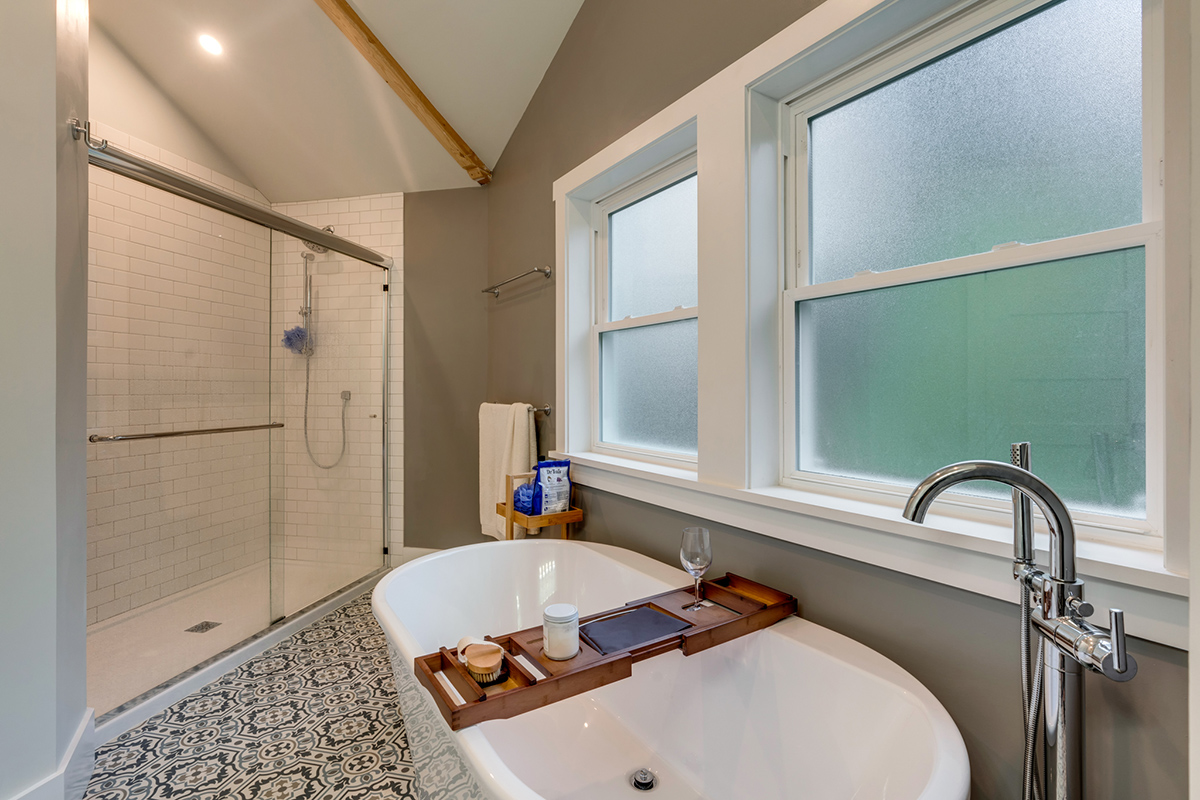 The Final Result
The final result of this renovation project is a stunning transformation that seamlessly blends functionality, luxury, and artistic design.
This project showcases the perfect harmony of innovative features and meticulous attention to detail.
Schedule a Discovery Call
Request a free virtual consultation and discover how you can turn your dreams of creating the perfect outdoor living space into reality.