Schedule a Bathroom Renovation Exploration
Call with
Better Builders


Are you considering a bathroom renovation or addition and live in the greater-Seattle area?
Schedule a free discovery call with us to learn how we can partner with you to turn your dreams into reality.

Fill out the form to request a free exploration call to discuss your wants, needs, and goals.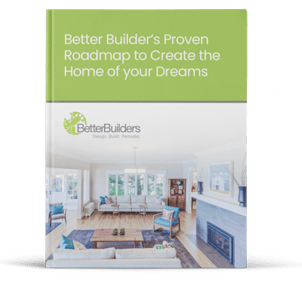 Download the eBook:
Better Builder's Proven Roadmap to Create the Home of your Dreams
Read this eBook to learn about our company, values, and our promise to make your project truly special. Download your copy today.