Imagine if you had a room separate from the rest of the house where you could play games with friends and family without worrying about cluttering up the main living area. If this sounds like a dream come true, your family could benefit from having a game/rec room.
The Better Builders team would be happy to help you get more out of your home with a new game room. We have over a decade of experience providing award-winning designs to homeowners in the Seattle area.
Contact us today to request your free virtual consultation.
Benefits of Having a Rec Room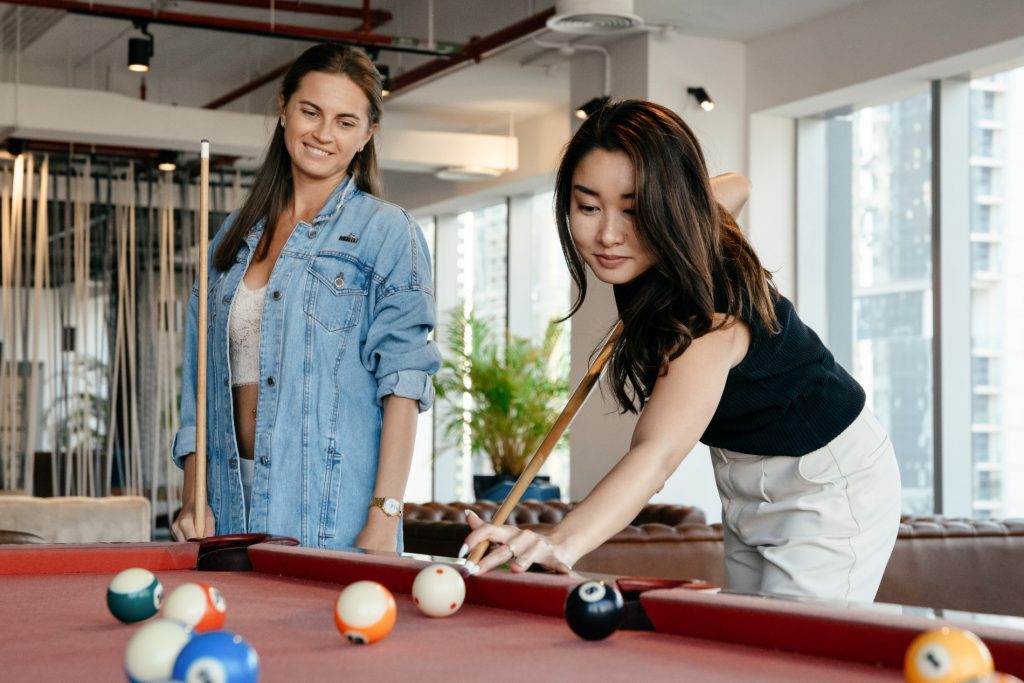 As you think about whether you want to add a rec room, consider the benefits that await you:
Clutter-free living room: With a dedicated space to store games, toys, and other family fun items, it's far easier to maintain that formal living room look.
Separate areas for kids and adults to hang out: If you invite family friends over, a rec room gives the kids a place to blow off some steam while the adults mingle in the living room.
Custom space to meet your needs: No two rec rooms are exactly alike. It's easy to design yours to your exact specifications with help from a designer.
How to Put a Game Room to Good Use
A game room is ideal if you have kids or love to entertain a lively crowd. How will you use your game room to the fullest? Here are some popular ideas:
Set up arcade and pinball machines
Create a space dedicated to foosball, air hockey, or ping pong
Design the ultimate video game hangout
Have family board game nights
Host sporting events and movie nights on a large projector screen
Have friends over for billiards or poker tournaments, complete with appetizers and drinks
Make a party room where your kids and their friends want to hang out
No matter how you plan to use your rec room, Better Builders can bring your vision to life! Call us at 206-536-2481 to get started.
Design Considerations When Building a Rec Room
Before you begin your project, make sure you know the answers to these questions:
Where will the rec room go? Popular options include finishing the basement, converting the attic, or enclosing the loft. If you don't have any extra square footage available, consider creating a purpose-built home addition or building a detached shed or garage to serve as your rec room.
What does the rec room need to succeed? The room may require extra outlets, internet wiring, a built-in sound system, and specialty lighting. Consider that you'll need to install plumbing if you want to include a wet bar or an additional restroom. And it never hurts to have motorized blackout curtains and soundproof walls.
How will you decorate your rec room? Think about selecting a theme based on the use you have in mind. A sophisticated man cave may be suitable for playing poker or watching football, while a retro '80s vibe could be the perfect backdrop for playing video games or pinball.
Why Choose Better Builders for Game/Rec Rooms in Seattle, WA?
At Better Builders, we help our clients renovate their homes to suit their lifestyle. We're ready to cater to your unique needs as we design a one-of-a-kind rec room for your family. Here's what we offer:
The best quality and value for your investment
Sustainability incorporated into every design
Transparent pricing and design process
General Contractor License, insurance coverage, and an A+ rating with the BBB
Five-year craftsmanship warranty for your peace of mind
To get your rec room design started, please contact us for a free consultation.