Project Case Study: Shoreline, WA Kitchen Remodel
From Closed-Off & Cluttered to Open and Inviting
For this particular client, the goal was to transform a closed-off and cluttered kitchen space into one that is flexible and seamless. The vision was to create an open and airy kitchen that would become an entertainment hub.
The kitchen was originally disconnected from the living and dining areas, which was not ideal for our client. As a result, Better Builders removed the barrier to entry, opening up the space to create one grand entertainment area.

To accomplish this, we installed a new support beam to replace the load-bearing wall and extend the span. New posts were strategically placed in the north corner of the kitchen and the exterior wall, extending all the way down to the basement. Additionally, new footings were poured beneath the slab floor to provide support. This new layout required rerouting all major utilities, including wiring conduits and plumbing runs.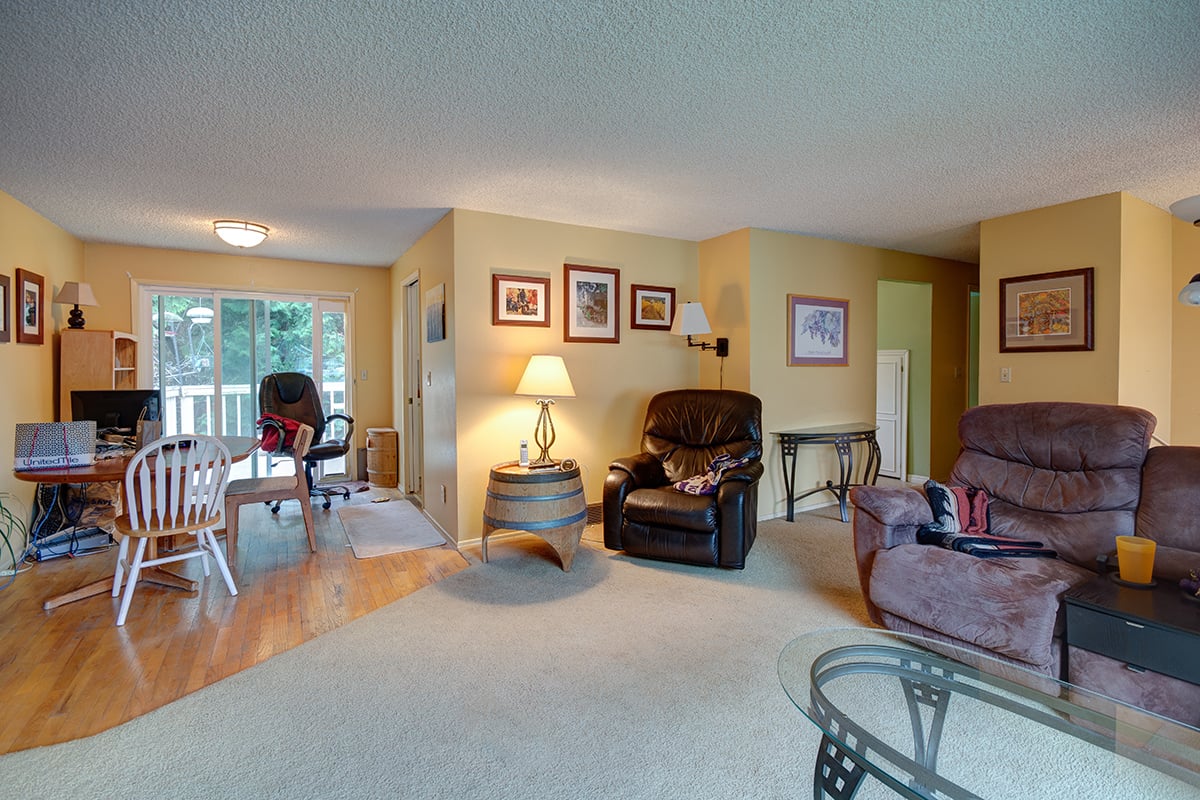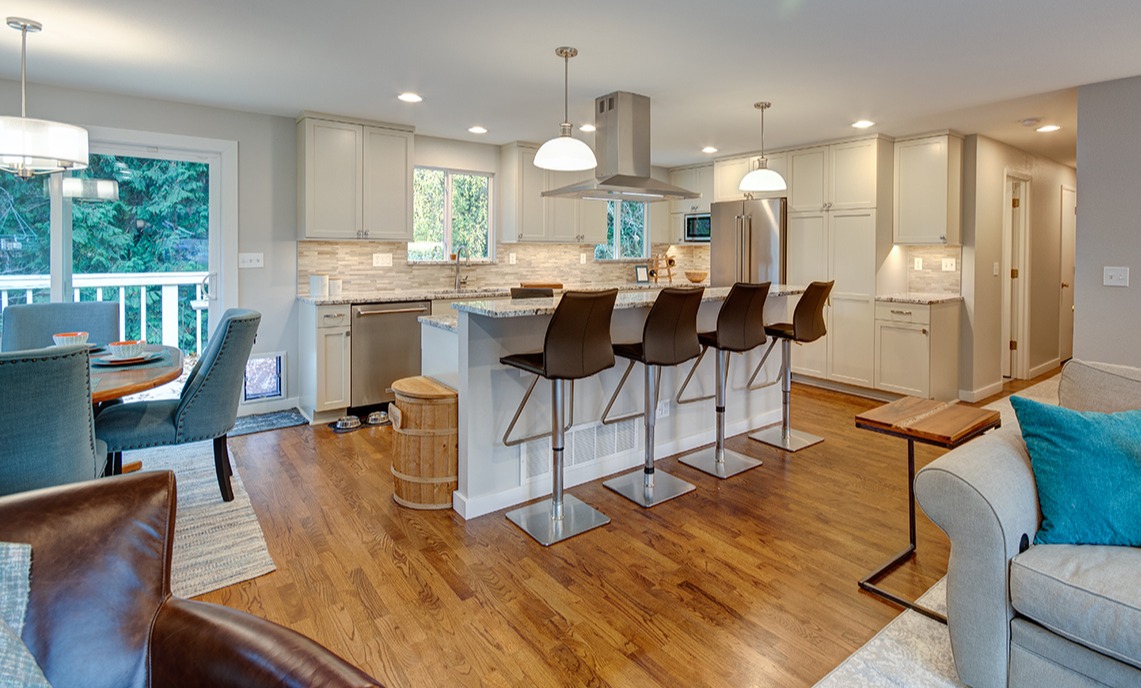 Created a Seamless and Harmonious Flow
In order to bring a cohesive look to the three areas, we removed the carpet in the living room and hallway. This revealed stunning hardwood floors underneath.
In the kitchen, we took out the linoleum and seamlessly integrated it with the existing hardwoods using new oak shorts. To enhance the overall aesthetic, we created custom cabinets that feature clean lines, simple design, and warm neutral finishes.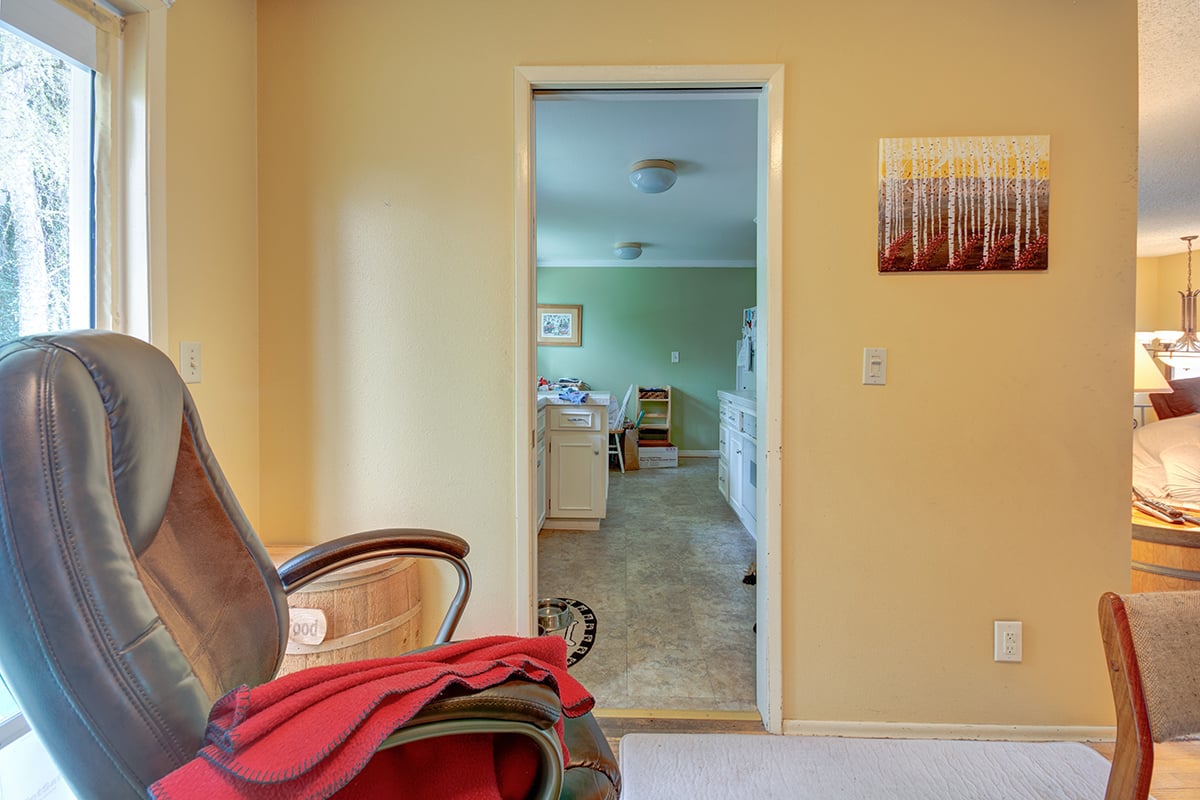 Illuminated the Space with Natural Light
Removing these two key walls opened the spaces not only for flow and visibility but also allowed for more natural light to pour throughout. We replaced two existing windows with larger energy-efficient sliders and installed a new sliding glass door leading to the outdoor deck. By adding a clerestory window in the dining area, this previously dark and closed-off space now feels much airier.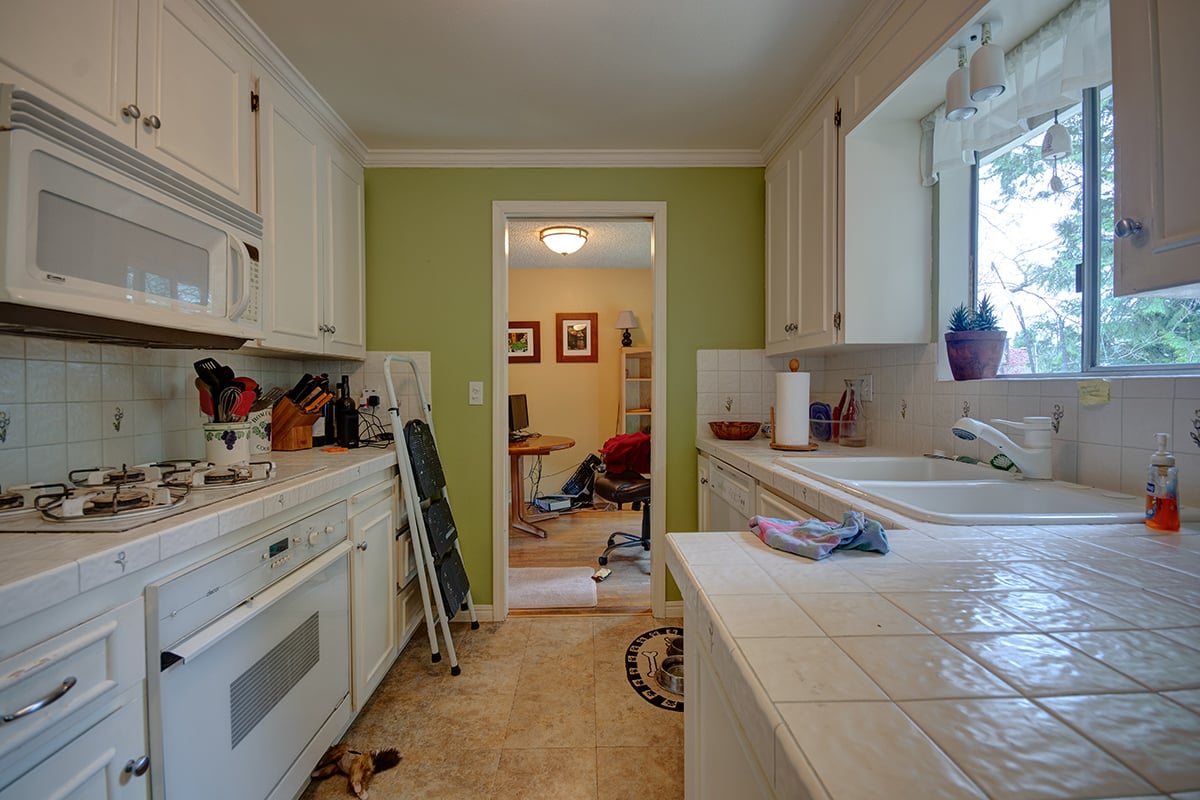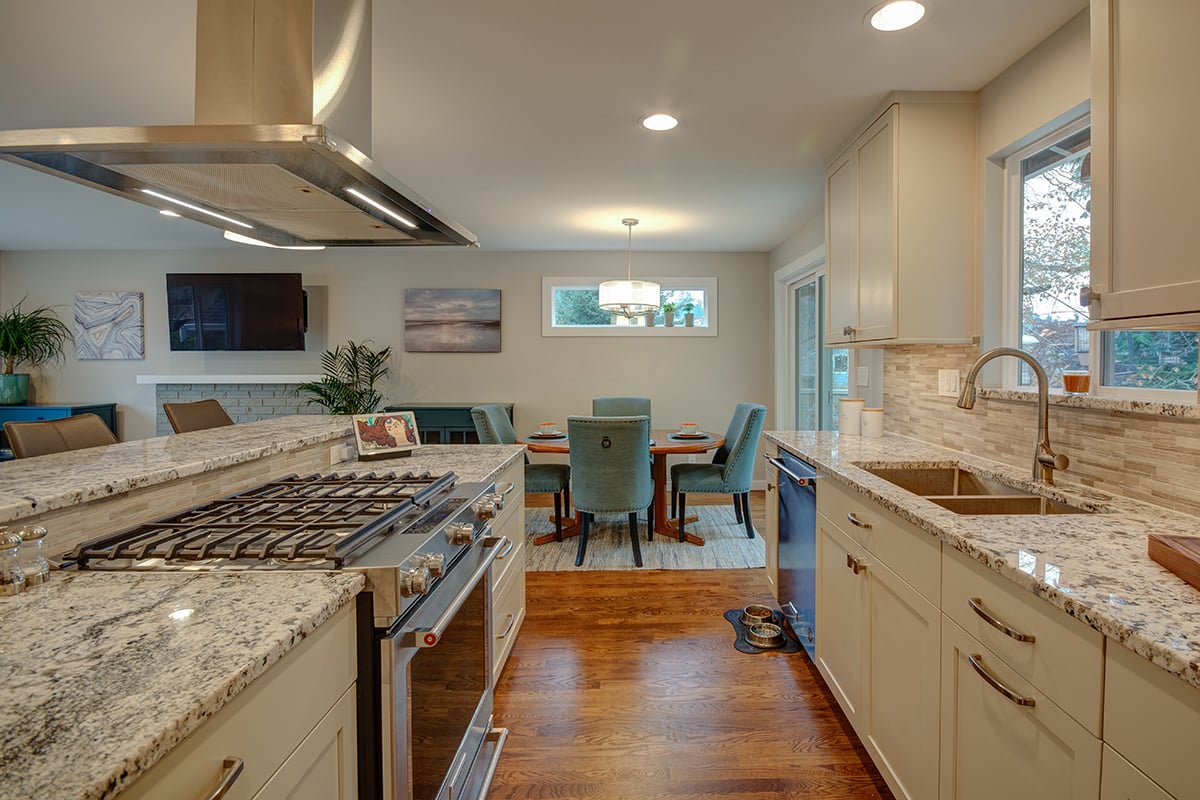 Created a Modern, Timeless Aesthetic
As part of this top-to-bottom transformation, we combined lively granite countertops, playful tile backsplash, and brushed nickel accents. In so doing, we created a modern yet timeless kitchen and gathering spot that could now be viewed from all locations. Finish it off with a stainless-steel double bowl under-mount sink, brushed nickel faucet, and all-new stainless appliances – our client's dream kitchen was complete.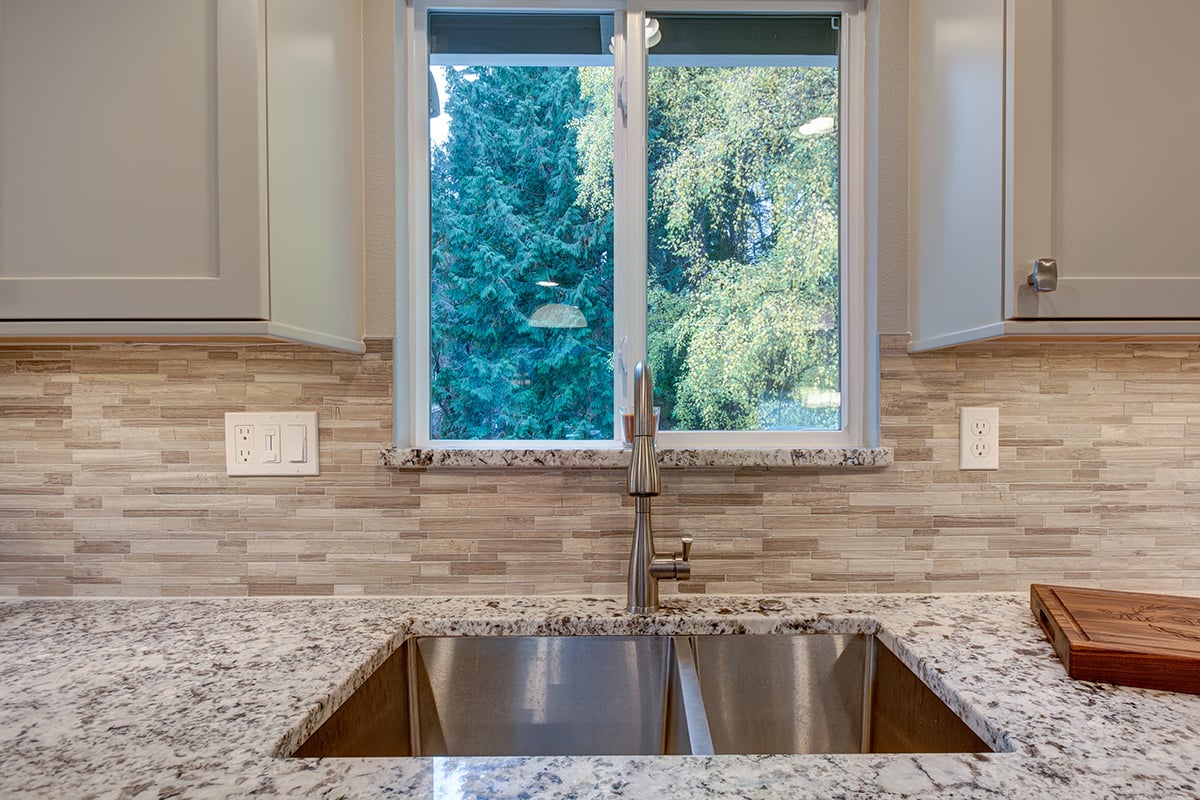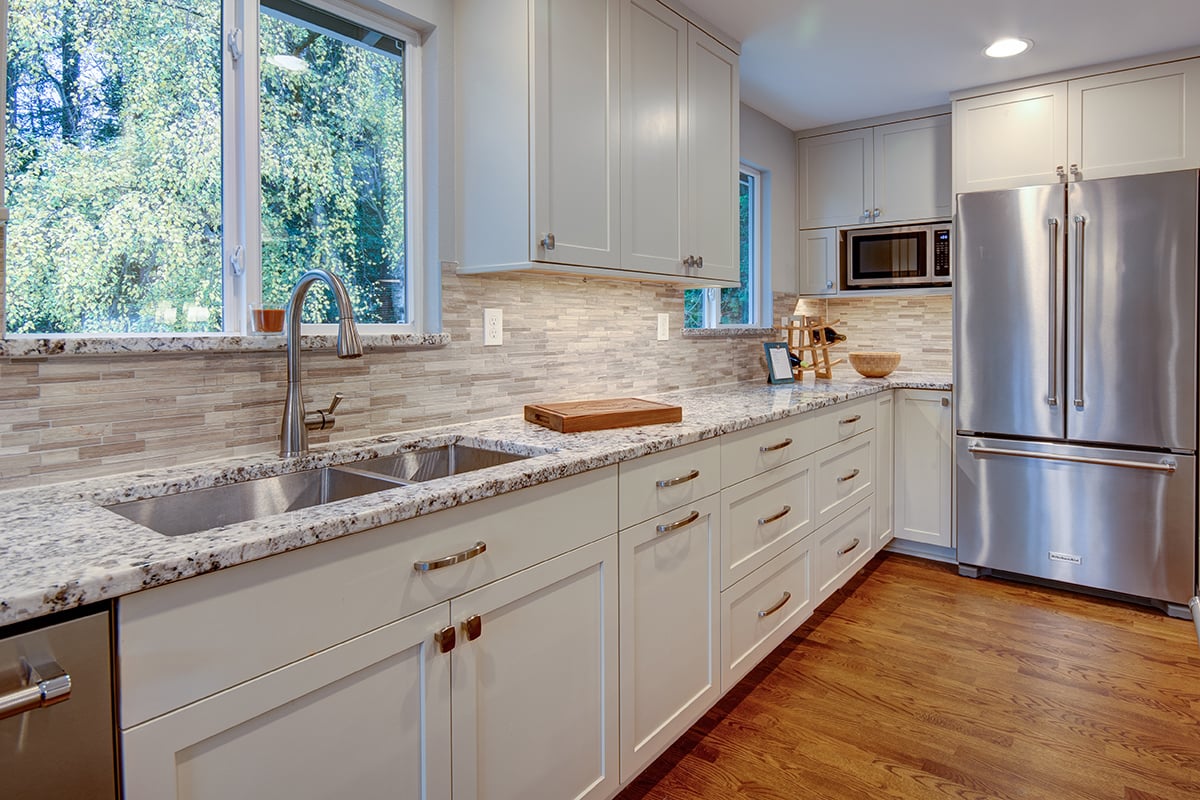 Enhanced the Home with a Thoughtful Addition
In each project, our main goal is to go above and beyond our client's expectations. As a small yet significant detail, we installed a brand-new doggy door next to the dining area slider. Everyone, including the furry family member, was extremely pleased with the end result.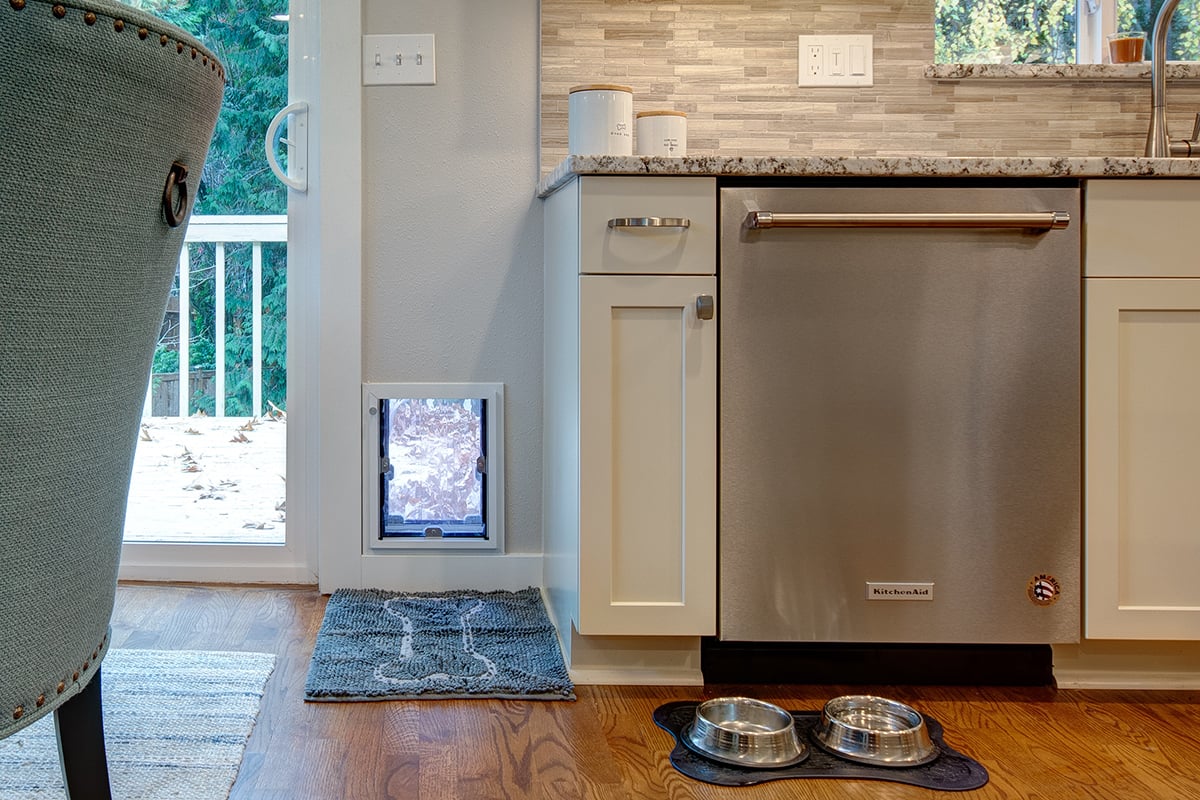 Schedule a Discovery Call
Request a free virtual consultation and discover how you can turn your dreams of updating your kitchen into reality.