Are you interested in joining our team?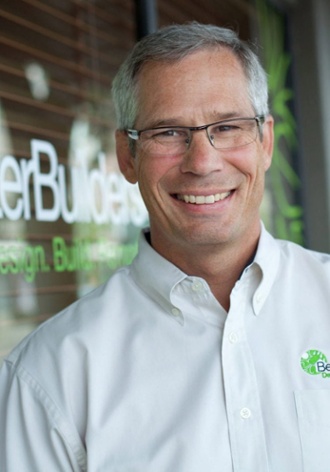 "I believe in giving our clients a remodeling experience that goes beyond expectations and builds trust."
WHY HE STARTED BETTER BUILDERS
I wanted to give clients a better experience when it comes to remodeling. So many people have negative experiences with people in the construction industry. I understand that a remodeling project is a big leap of faith for most of our clients. I work hard to make sure their experience with us is an easy one that is based on honesty and integrity. At Better Builders, we pride ourselves on delivering projects on-time and on budget. More importantly, we treat our clients the way we want to be treated.
CAREER BACKGROUND
I began in the construction industry at age 15 working summers for a remodeling Contractor in a small town in Iowa where I grew up. After receiving my degree in Construction Engineering from Iowa State University, I moved out west and worked in commercial construction for a few years. However, I love residential home building and remodeling and soon found myself working with DreamCraft Homes, a production home builder that builds mostly in south King County. After nearly 16 years as Production Manager, and several thousand houses and many remodeling projects later, I started Better Builders.
PERSONAL INTERESTS
Anything outdoors! I love boating, camping, fishing, hiking and skiing
Time spent with friends and family
Cooking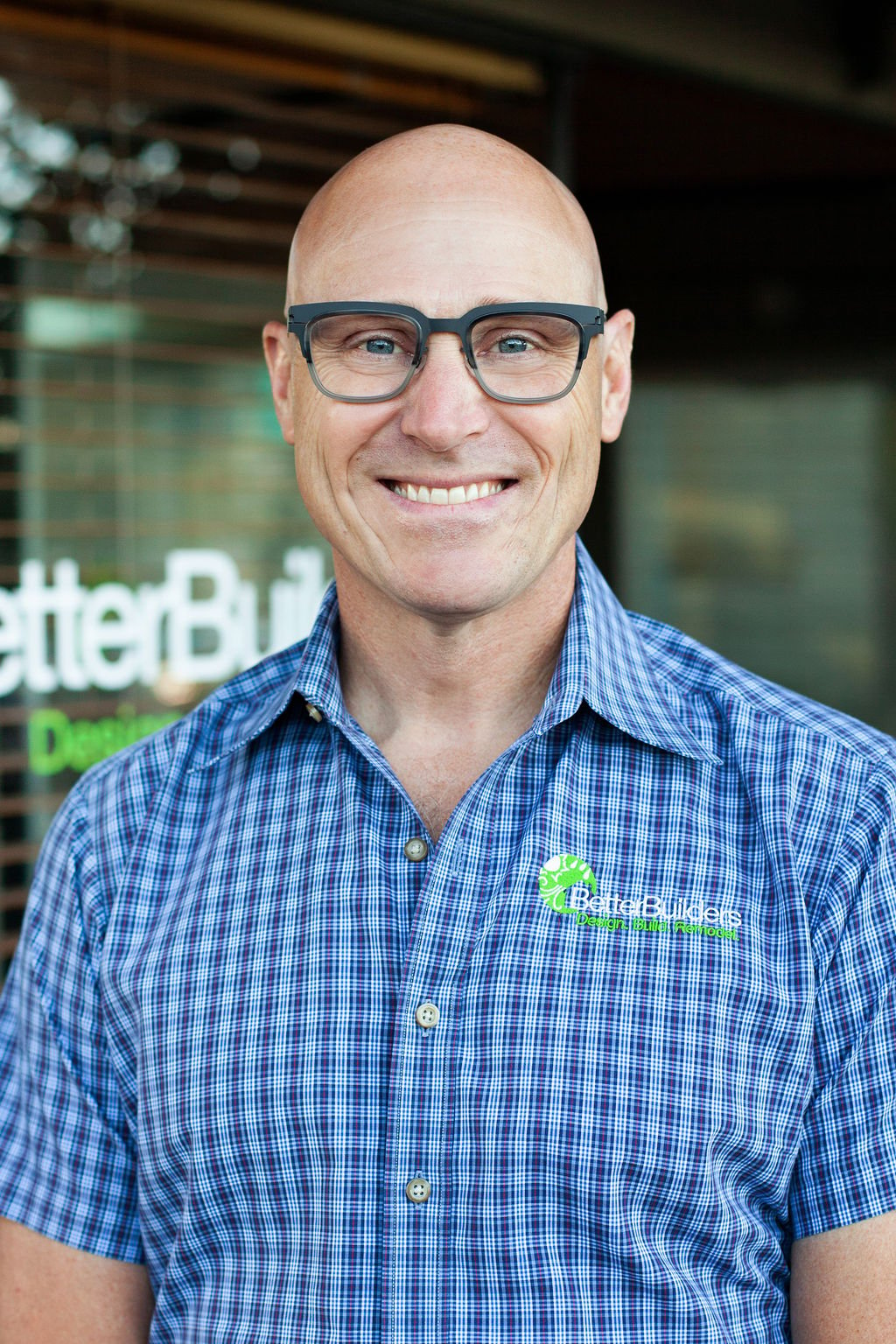 "I love to be involved in the process of creating something beautiful and unique. I love helping our clients realize their vision."

WHY HE LOVES WORKING AT BETTER BUILDERS
Better Builders offers an environment in which you are set up to be successful. It is a friendly place to work and collaborate with talented professionals in every role!
CAREER BACKGROUND
Home renovation and new home construction have been a part of my life since birth. My great grandfather, grandfather and father were all Carpenters. It was only natural for me to be drawn to it as well. I worked with my father the majority of my life, helping him create and produce many extraordinary projects. My experiences have varied from Carpenter, Lead Carpenter, Project Manager, Production Manager and now sales. I moved to Seattle and started with Better Builders in 2011.
PERSONAL INTERESTS
Spending time with my wife and kids- hanging out or going on adventures
Competitive cycling
Traveling with our dogs
Anything outside- hiking, biking, skiing and snowshoeing
Designing and building furniture for friends and family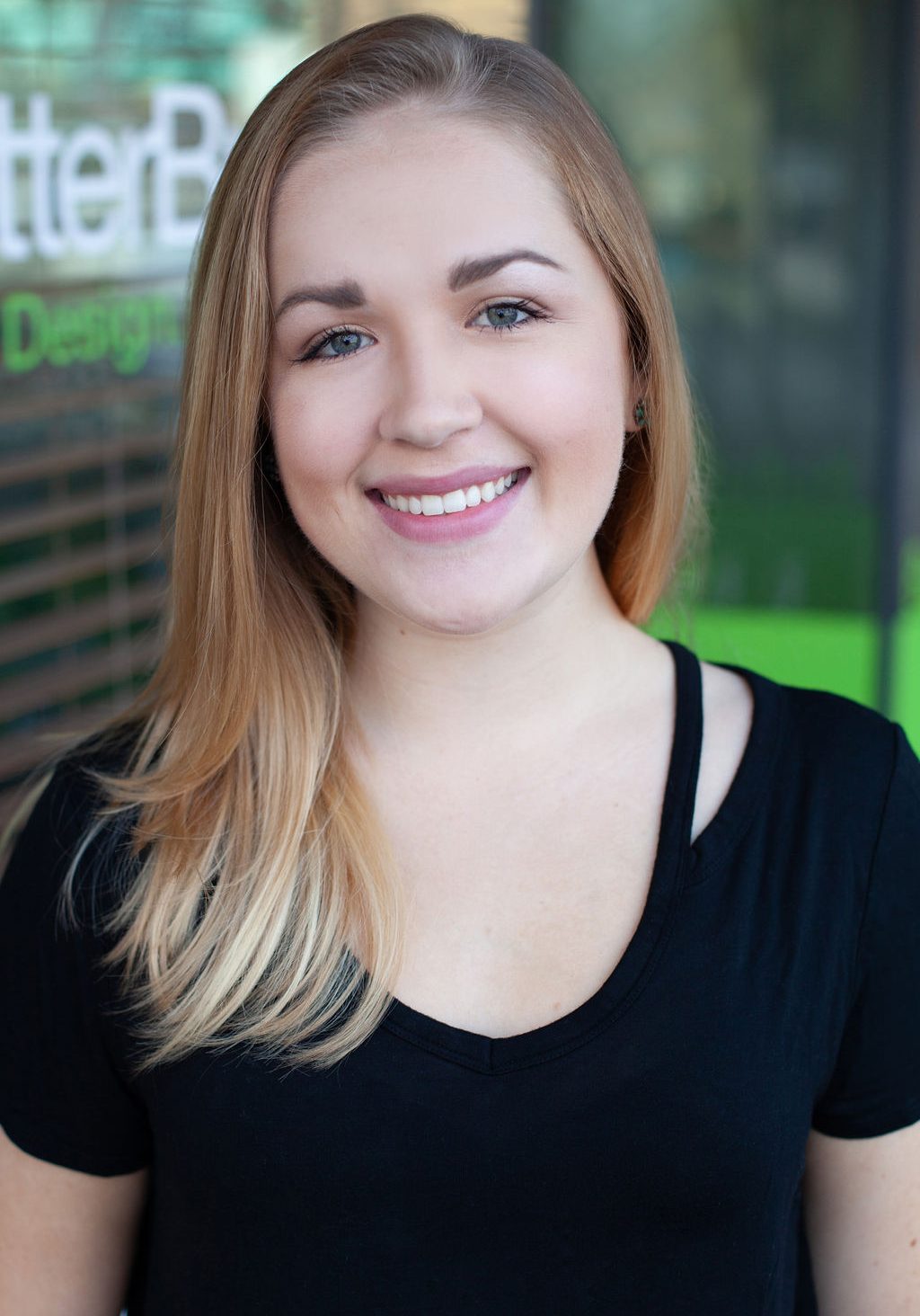 Marin Ryles
Marketing/Communication Manager
"I love getting to watch the process and the little details that go into a job from start to finish. Seeing a project come to life from design, all the way to completed construction is awesome."
WHY SHE ENJOYS WORKING AT BETTER BUILDERS
I enjoy working with a team of people who genuinely care as much about our clients as we do about each other. Our dedication to sustainability and environmental friendliness is also very important to me.
CAREER BACKGROUND
Marin is a Western Washington University grad with her bachelor's degree in Business Administration and Marketing. She's held jobs in everything from recreation and athletics, to healthcare, to entertainment. Marin's favorite thing about marketing is not only sharing the impressive things Better Builders creates, but why they are so passionate about improving people's lives through improving their homes.
PERSONAL INTERESTS
Live Music
Spending time with my family
Reading
Visiting all the local breweries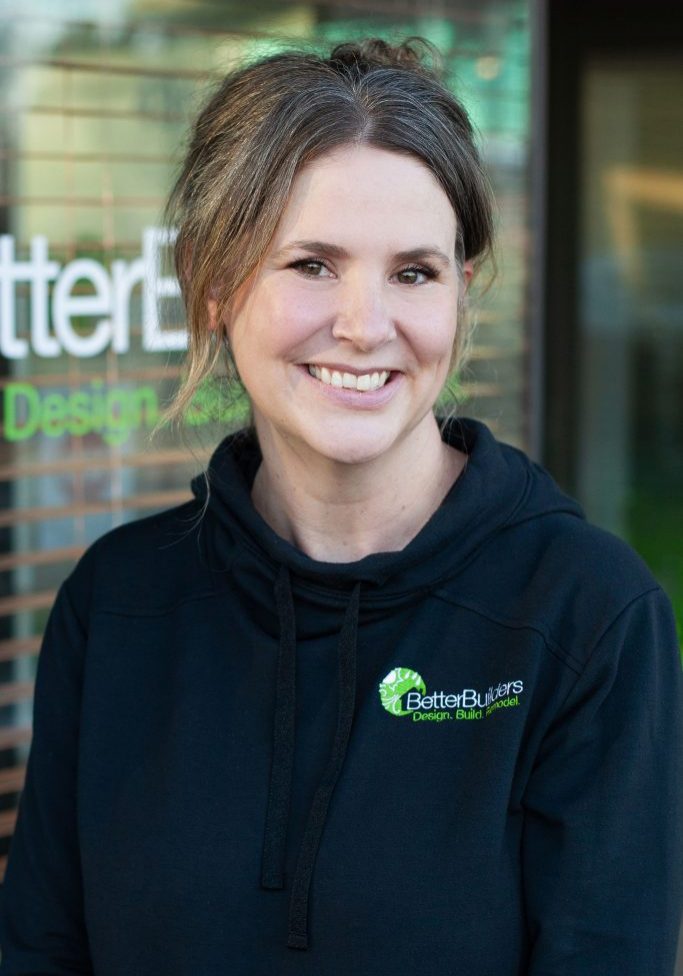 "I love working with a team that has a common goal of making our customers enjoy the journey of getting their homes exactly how they envisioned."
WHY SHE LOVES WORKING WITH BETTER BUILDERS
Better Builders is an amazing company that wants to excel in all things customer orientated. The dedication to a job well done emanates through the whole company.
CAREER BACKGROUND
After graduating from Western Washington University with a communication degree, I started working at a brokerage office transporting freight over the border. Continuing my office experience, I worked as an office assistant for the state until my family and I moved to West Seattle 8 years ago. When I took my first job in construction, I was intrigued by the remodeling and building process. For the next 5 years I managed an office that supplied doors and millwork to builders. I ultimately wanted to work for a builder so I could see the projects from start to finish and not just a piece of it. Living in West Seattle, the thought of working for a local builder was exciting and now I look forward to learning more about the construction world through my work as the office manager at Better Builders.
PERSONAL INTERESTS
Spending time with family
Everything soccer
Trying new cuisines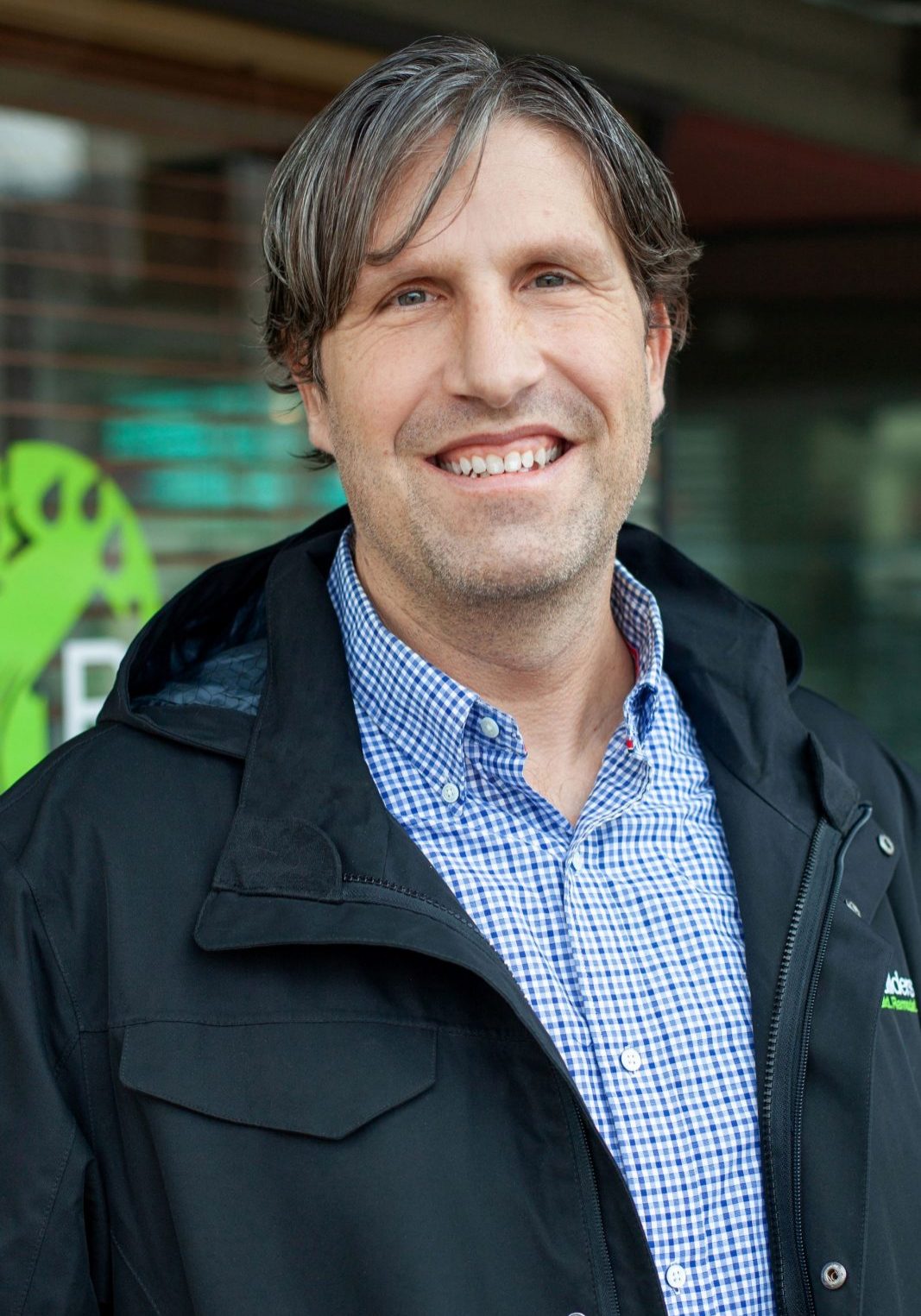 "I love being a part of a team; combining the passion of our clients, designers, and our staff and field crews to create timeless spaces that integrate seamlessly into people's lives."
WHY HE LOVES WORKING WITH BETTER BUILDERS
The Better Builders team brings such vast and varied experiences together under one roof. Our drive to always be improving has resulted in a workplace where everyone's voice is important and listening to one another is a core part of company culture.
CAREER BACKGROUND
I have spent most of my life working in different realms of construction, with a couple odd jobs sprinkled in. My passion for homebuilding and remodeling developed early on from working for my best friend's dad, a design-build contractor. Over the years I have worked on projects ranging from research stations and airfields in Antarctica, to high-rise condominiums and projects at SEATAC, but the personal connection you share with clients in residential homebuilding is hard to match. I'm excited to see where my time with Better Builders leads!
PERSONAL INTERESTS
Goofing around with my family and dogs
Backpacking and mountaineering
Traveling
Making things with my hands, especially wood, metal, glass, concrete, ceramics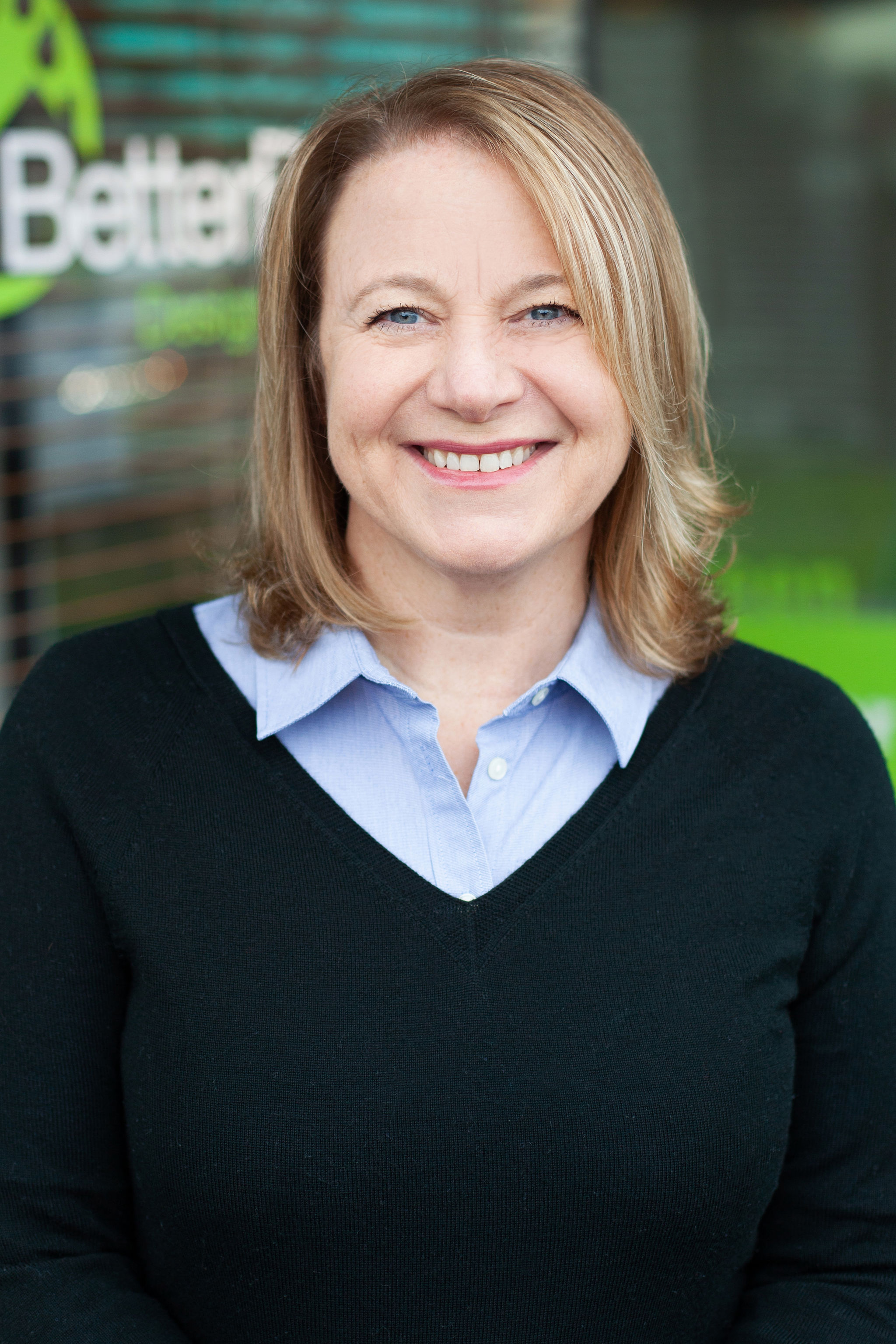 "I love being supported in bringing my attention to detail, passion for the craft, and unwavering dedication to my clients. The position of being a trusted partner for anyone looking to build or remodel their home is my dream."
WHY SHE ENJOYS WORKING AT BETTER BUILDERS
I feel incredibly fortunate to work with such a talented, respectful, and supportive group of individuals. Every day, I am inspired by their commitment to excellence, their dedication to teamwork, and their genuine care for the people and communities they serve.
CAREER BACKGROUND
Linda Graham is a highly accomplished Project Developer with extensive experience in residential real estate sales, construction, and remodeling. Based in Seattle since 1991, Linda has made a name for herself as an expert in the industry, having successfully helped clients find and create their dream homes for over two decades.
Linda's passion for building and remodeling began in her youth, growing up in Michigan where she was exposed to the industry from an early age. This passion led her to pursue a career in real estate, and over the years, Linda has worked on a wide range of residential projects, from small-scale renovations to high-end custom homes. She takes pride in working closely with her clients, helping them to realize their vision for their homes, and ensuring that the finished product exceeds their expectations.
PERSONAL INTERESTS
Being a dedicated mother to her 4 children
Animal lover
Outdoor enthusiast
Traveling and trying new cuisines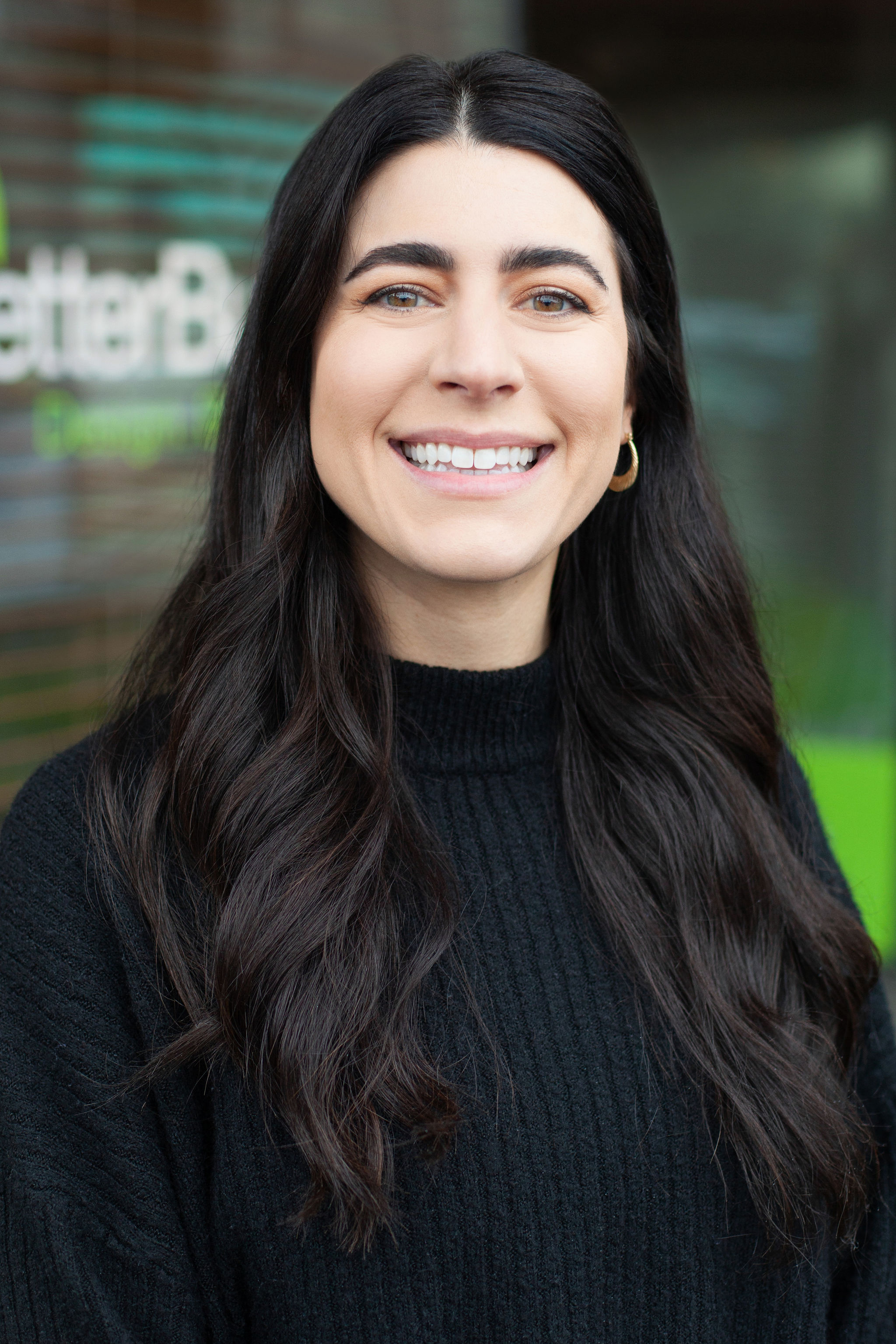 "As a professional, nothing brings me more joy than witnessing the realization of clients' projects and the satisfaction of knowing their new space will perfectly suit their lifestyle needs. It's an honor to be able to listen to their vision from the beginning and play a significant role in the overall process."
WHY SHE ENJOYS WORKING AT BETTER BUILDERS
At Better Builders, the priority is to deliver an exceptional customer experience, and they have achieved this by building a team of highly skilled professionals who are committed to excellence. It's a privilege to work alongside such talented individuals who excel in their respective roles and inspire me daily.
CAREER BACKGROUND
From a young age, Kristyn's love for architecture and design was sparked by her passion for travel and DIY projects. Her natural talent for home improvement quickly earned her a reputation among family and friends, which led her to consider pursuing a career in the field. Her drive to help others and bring their visions to life, coupled with encouragement from loved ones, ultimately inspired her to take the leap. Kristyn obtained her credential in Interior Design and began her career as a design assistant in Seattle, Washington. During her time there, she honed her skills in kitchen and bathroom remodels, with a strong focus on meeting clients' specific needs and creating beautiful and functional spaces for optimal living. Kristyn is particularly interested in optimizing homes for health and happiness and is continuously seeking to expand her knowledge around sustainable residential building.
PERSONAL INTERESTS
Listening to podcasts/audiobooks about health and wellness
Cooking meals with fresh and local produce
Exploring new places and finding the best coffee shops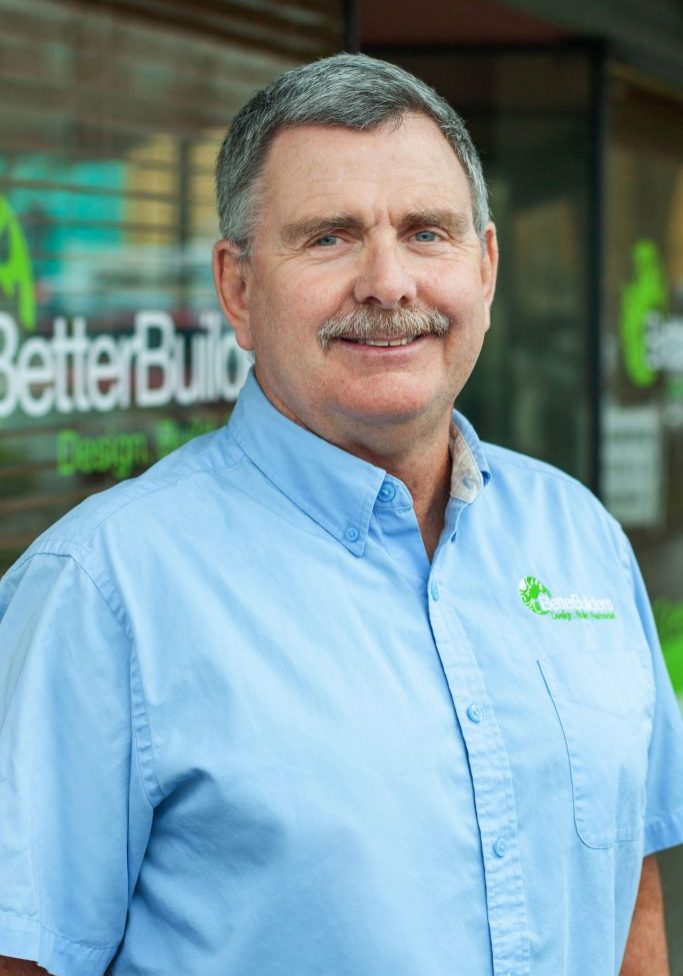 "The best part of my job is taking a clients ideas or dreams and delivering a finished product that exceeds those dreams."
WHY HE LOVES WORKING WITH BETTER BUILDERS
My favorite thing about working for Better Builders is the people I work with every day. The collaboration between everyone, working to take a clients dream and turn it into a functional reality never gets old. The support throughout this company is unmatched.
CAREER BACKGROUND
I have worked in construction for the better part of my career. Starting as a laborer and carpenter's apprentice framing custom homes. Down the road I owned my own business, performing framing and siding for custom homes around Washington. Eventually my business became a full-scale remodeling company where I eventually got to work with my sons and watch them become skilled craftsmen. Transitioning away from being a business owner, I have been a Project Manager for custom home remodelers in the greater Seattle area and I am excited to continue my career with Better Builders.
PERSONAL INTERESTS
Spending time with my kids and grandchildren
Flyfishing
Boating
Working on my cabin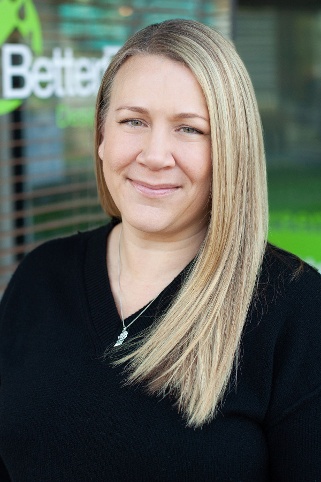 Emily Soderberg
Pre-Production Coordinator
"Creating and maintaining organization is my happy place. I appreciate being able to provide thorough lines of communication between our internal staff and our amazing clients."
WHY SHE LOVES WORKING WITH BETTER BUILDERS
Better Builders excels at supporting a vision and helping custom build one. Our clients appreciate our dedication to excellence in executing a project to be proud of and love for years to come. They provide these same attributes for me. As a valued team member, I feel supported to attain my full potential in this role and achieve anything I set my heart on.
CAREER BACKGROUND
I have been building relationships and cultivating partnerships in the Foodservice Industry for the last 20+ years. I began by working as Kitchen Support, Pastry Chef and Store Manager. After years in the kitchen, I evolved into Sales and had a lengthy career within Foodservice Distribution. Beginning in Customer Service, I loved the work supporting clients. I proceeded to focus my career on Foodservice Sales and eventually held positions such as Personal Sales Associate, District Sales Representative and Territory Sales Consultant. I have a personal passion for Home Improvement. My career in customer support translates to any industry and assists in adding an authentic experience for our clients.
PERSONAL INTERESTS
Watching my two girls grow up too fast

Travel to amazing food and music experiences
Strangely, staying home, cooking and enjoying stillness.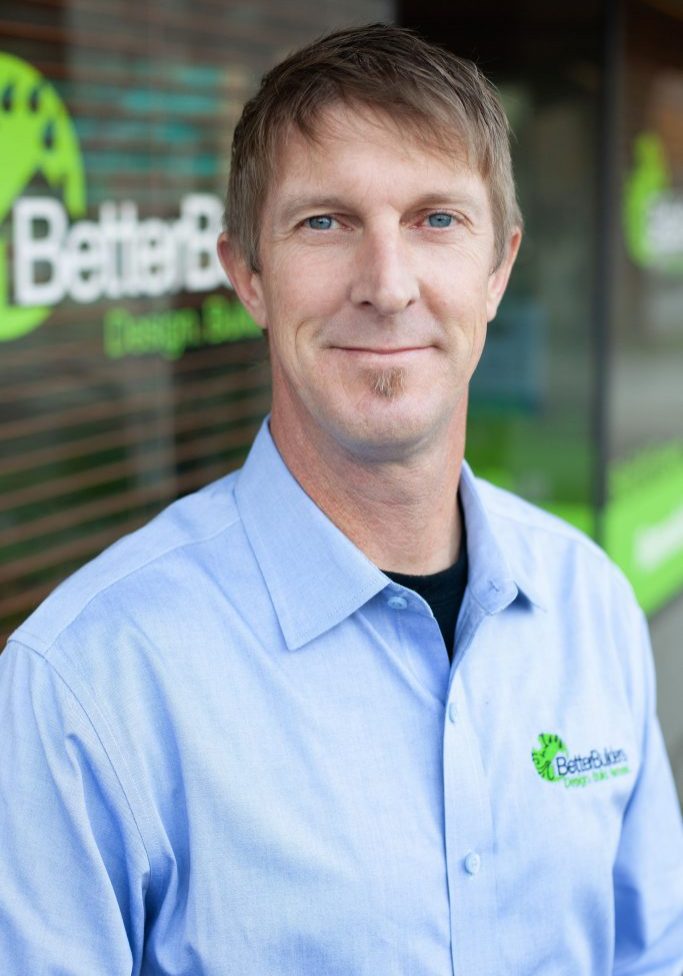 "I love being part of improving our community and providing quality craftsmanship to our neighbors' homes."
WHY HE LOVES WORKING WITH BETTER BUILDERS
The best part about working at Better Builders is working with a true team! It's comforting to see that every employee has the clients' best interests in mind. And being in a supportive and collaborative environment is a big part of building successful projects.
CAREER BACKGROUND
My family and I moved to Seattle in 2018 from Crested Butte, Colorado, where we lived for twenty-five years. I have done everything from building executive trophy homes to historic restoration projects. Before Better Builders, I owned a stone fabrication business, where I provided astonishing finishes to all settings. Over the course of my career, I've worked my way up from framer, to finish carpenter, to now Project Manager. And I am very excited to see where this time with Better Builders takes me!
PERSONAL INTERESTS
Hiking
Mountaineering
Biking
Spending time with family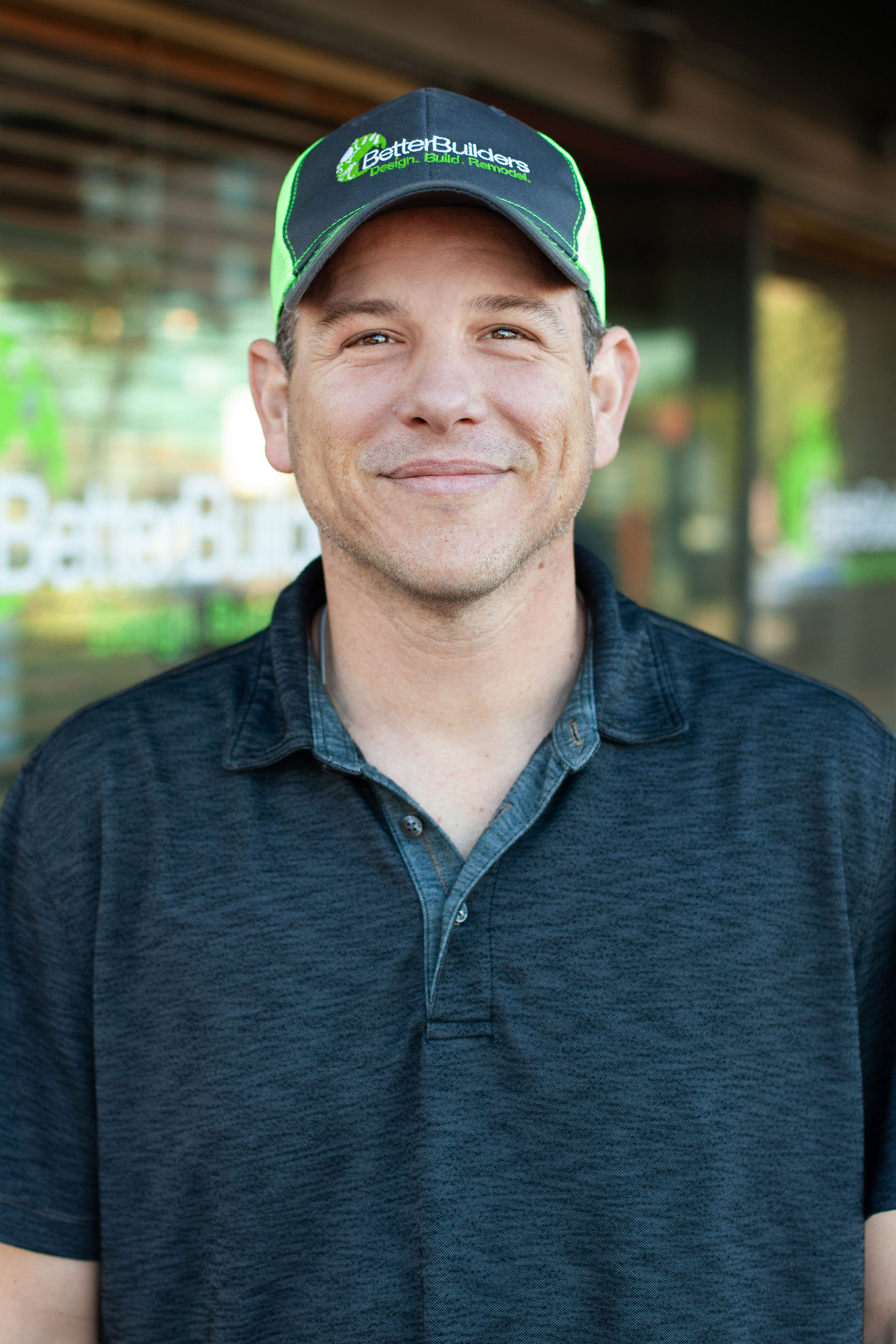 "Working with homeowners to bring their vision to life is my favorite part of the job — delivering exceptional work every time.
WHY HE LOVES WORKING WITH BETTER BUILDERS
Better Builders keeps the homeowner at the center of everything they do. The team is focused on transparency and quality with both our homeowners and team members at every step of the process. I appreciate working with a group of people that have high expectations and work well together.
CAREER BACKGROUND
Raised in Hawaii, I grew up in the construction industry where my passion for quality craftsmanship and superior customer service was born. My dad owned a large roofing and siding company, and I started on the cleanup crew, working my way up from there, to finally leading our Maui division and projects. I opened my own construction business in Seattle for five years and have extensive knowledge in exterior envelope systems and home remodeling. My career has centered around sales and project management, and I specialize in managing custom solutions for homeowners. I am so grateful to be part of the Better Builders team continuing my passion and career in custom home remodeling!
PERSONAL INTERESTS
Spending time with my wife and three kids

Enjoying the outdoors

Cooking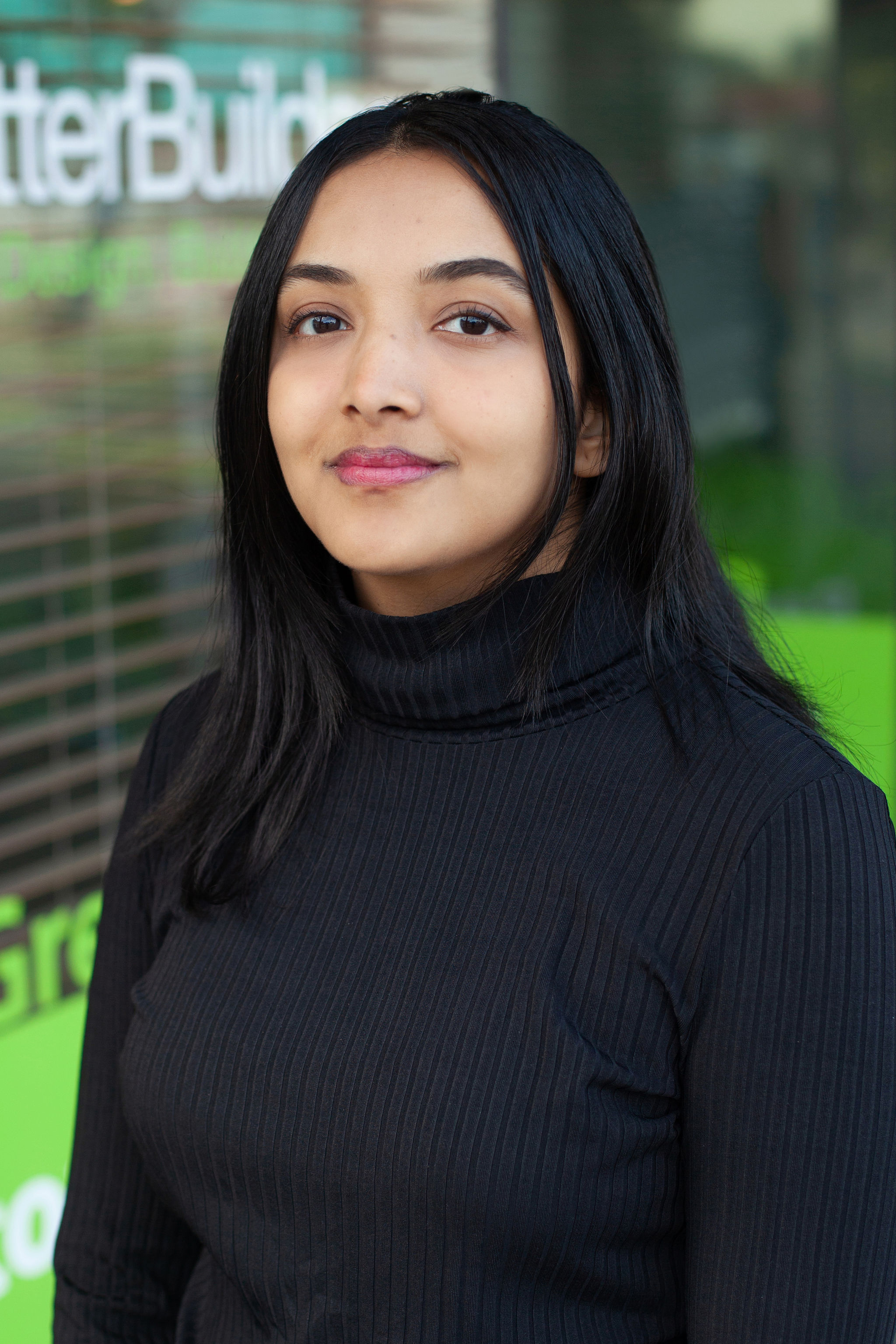 Amina Dhilsha Mundampara
Project Manager Assistant
"I love contentment gained in building great spaces and making people's everyday lives better."
Why She loves working with Better Builders
At Better Builders, I always find myself surrounded by creative minds who care about finding the most effective ways to make our customers' dreams a reality. Surrounding myself with creative problem solvers inspires me to keep growing in my role and professional skills.
Career Background
Growing up in Dubai, a city with some of the most exquisite buildings and infrastructure in the world, I developed an interest in construction and architecture. I chose to follow my passion as my career and majored in Civil Engineering. After working with United Precast Concrete LLC in Dubai and gaining my LEED Green Associate Credential from Seattle, I seized the opportunity to work with Better Builders. I'm excited to grow my experience in the field of residential construction and gain better knowledge of the big picture.
Personal Interests
Photography

Hiking

Event planning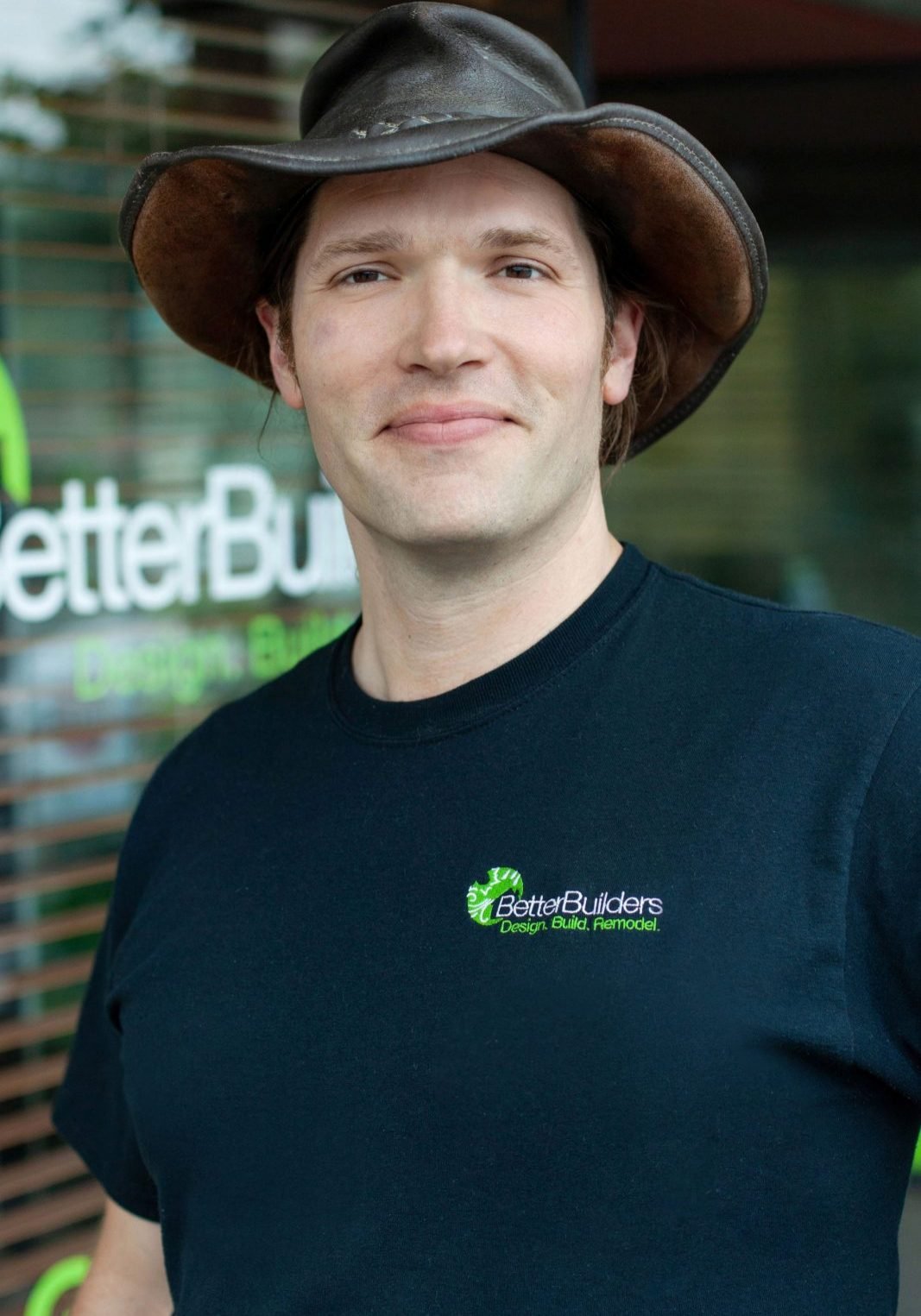 "Working with my hands to build something beautiful gives me the greatest satisfaction."
WHY HE LOVES WORKING WITH BETTER BUILDERS
The whole Better Builders team is incredibly knowledgeable when it comes to remodeling. Working with such skilled craftspeople encourages me to continue growing and honing my skills as well. Not to mention the joy of working with a team of people with such great attitudes. It's a pleasure to work with such professionals.
CAREER BACKGROUND
My career in construction began in 2002, working for a commercial broker in Colorado. Once I moved back to Washington, I took a job with Kingston Lumber and began working with another small General Contractor and master carpenter to develop my skills. Down the road I started my own business doing carpentry and handyman work. I'm excited to join Better Builders for this next chapter in life!
PERSONAL INTERESTS
Board games
Gardening
Spending time with my son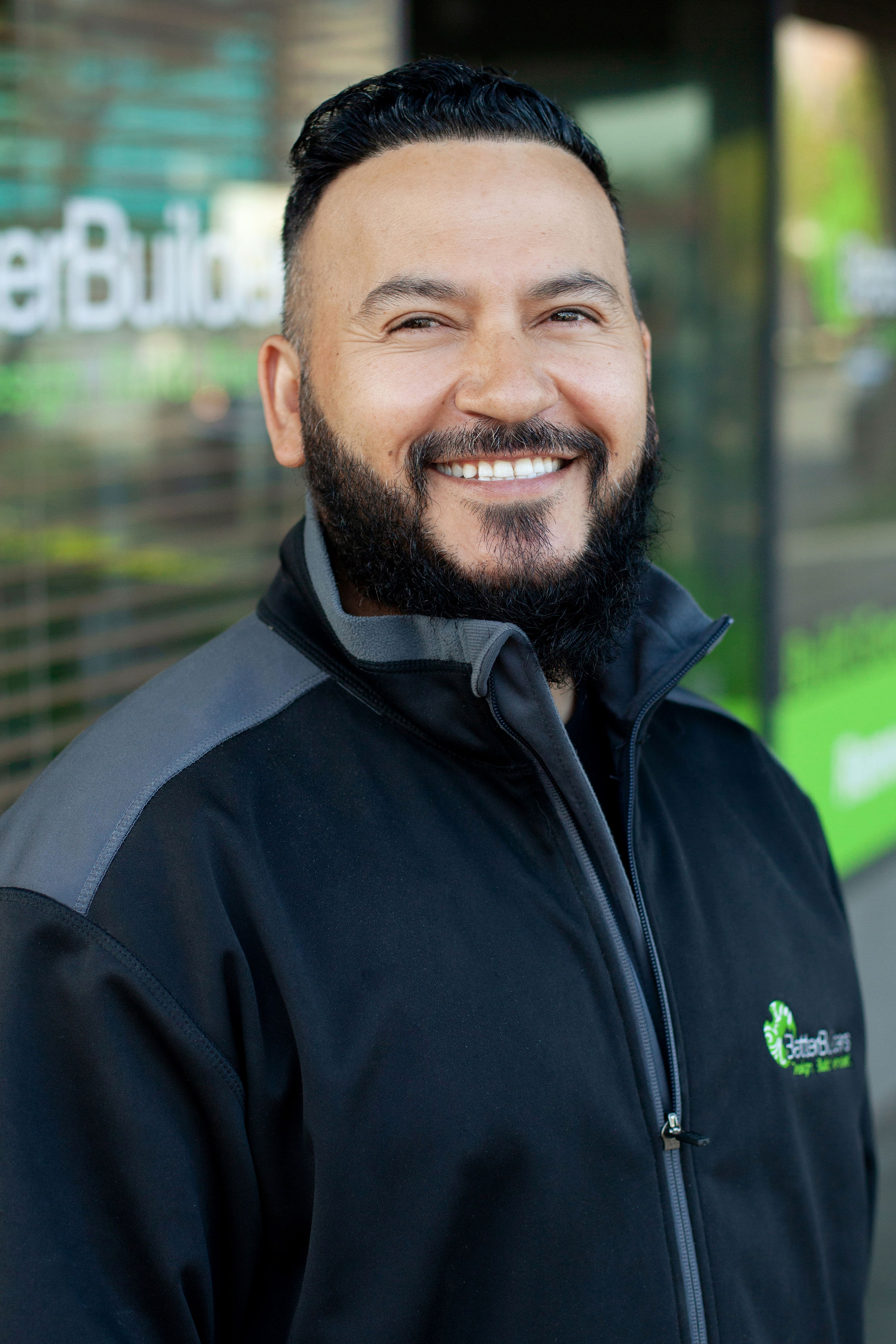 "I love the diversity of the work I do; it ensures no day is quite like the other. It's rewarding to see something I've created with my own hands, bettering a clients' home."
WHY HE LOVES WORKING WITH BETTER BUILDERS
Better Builders company values align with my own. I admire the company culture of caring deeply about people, both the clients and their employees. I also admire the company's work ethic and collaborative spirit. I feel blessed to be part of this winning team.
CAREER BACKGROUND
I am a self taught carpenter. I fell in love with carpentry, and it turns out, I'm really good at it. I have over 15 years of carpentry experience and have worked for several companies around the Seattle area. I started out as a journeyman and eventually owned my own finish carpentry business for a few years before becoming a lead carpenter with Better Builders.
PERSONAL INTERESTS
Spending time with family and friends

Watching soccer and football

Exploring the local craft brewery scene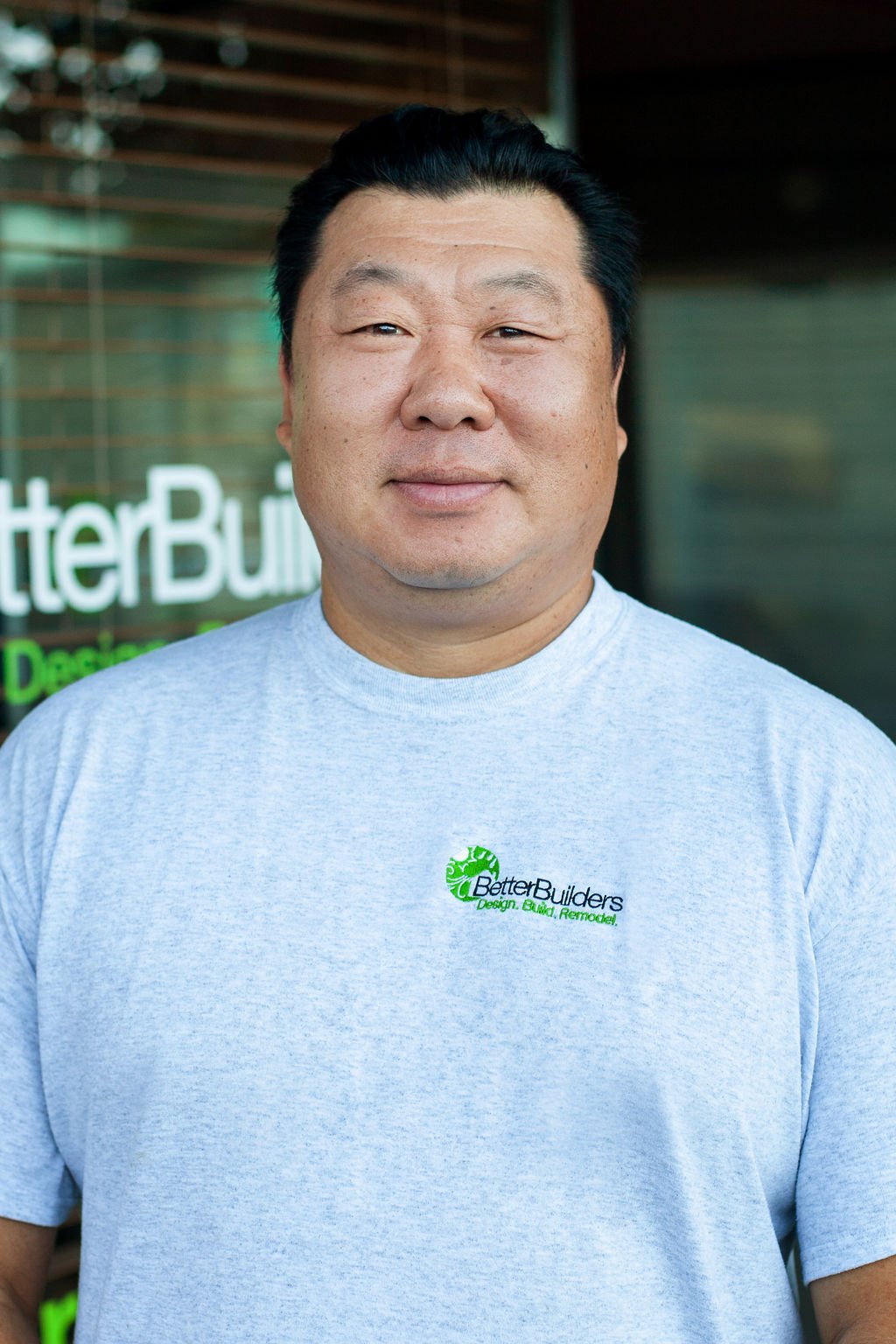 "I have always loved working with my hands, and seeing the customers smile at the end of the project ."
WHY HE ENJOYS WORKING AT BETTER BUILDERS
There are many reasons I enjoy working with the team at Better Builders. Their professionalism is unmatched and I have great co-workers. I also value working with people who hold themselves and their work to high standards and challenge each other to do the same.
CAREER BACKGROUND
I have many years of experience in the construction and home industry. Prior positions include Lead carpenter at Uniplex, Lead carpenter at Norwest Kitchen and remodeling, and Field superintendent at Timberlake cabinetry.
PERSONAL INTERESTS
Fishing
Spending time with my family
Traveling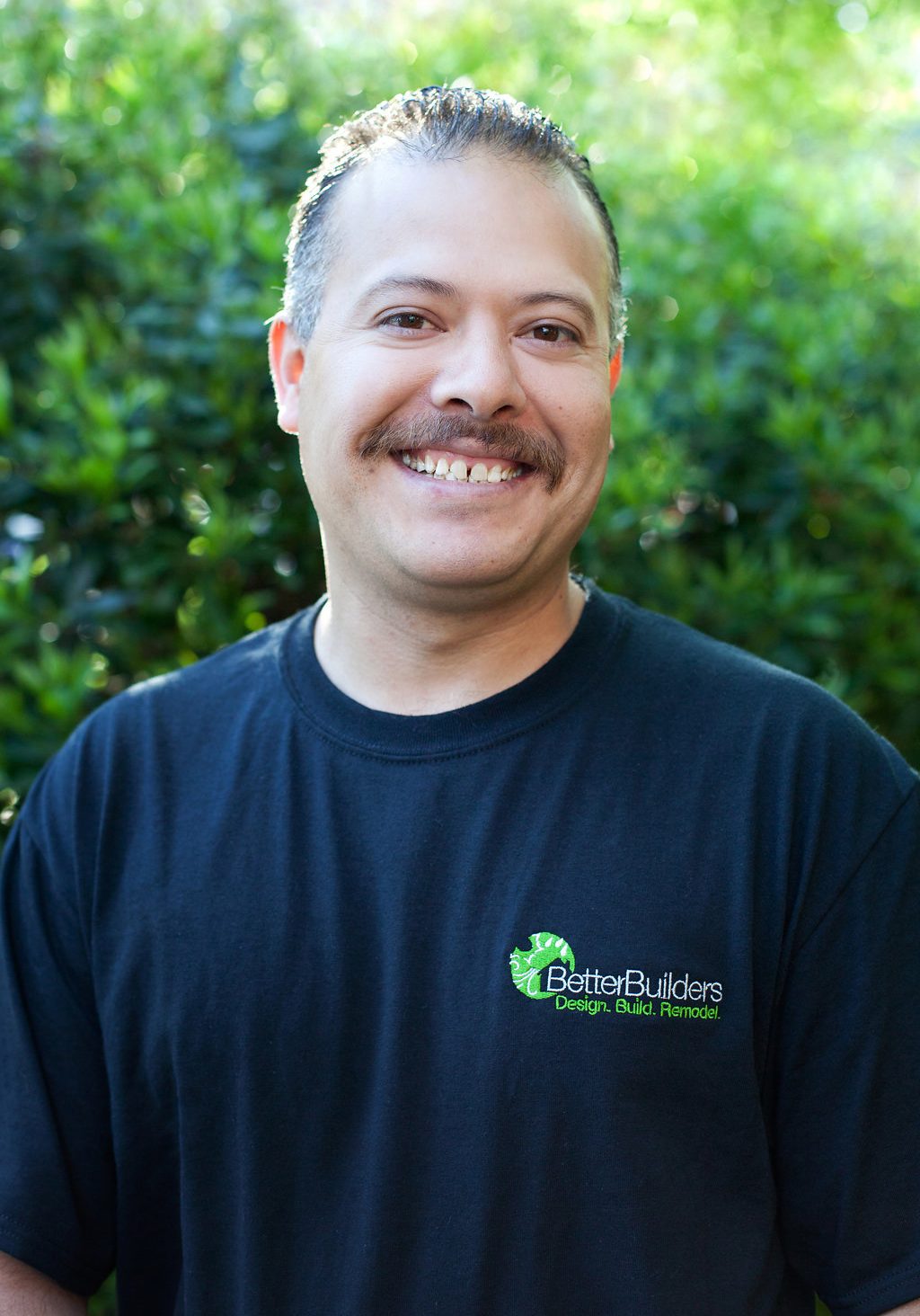 Federico (Fred) Munoz Duran
"I like to see our client's faces when we present the beautiful final project."
WHY HE ENJOYS WORKING AT BETTER BUILDERS
I consider Bill a great leader. He treats everyone with respect, from clients to the crew.
CAREER BACKGROUND
I have been working with Bill since 2004. From the moment I got the job, I knew I found my vocation. I love what I do!

PERSONAL INTERESTS
Continuing education on the job- building a strong skill set
Meeting new people
Doing a great job for our clients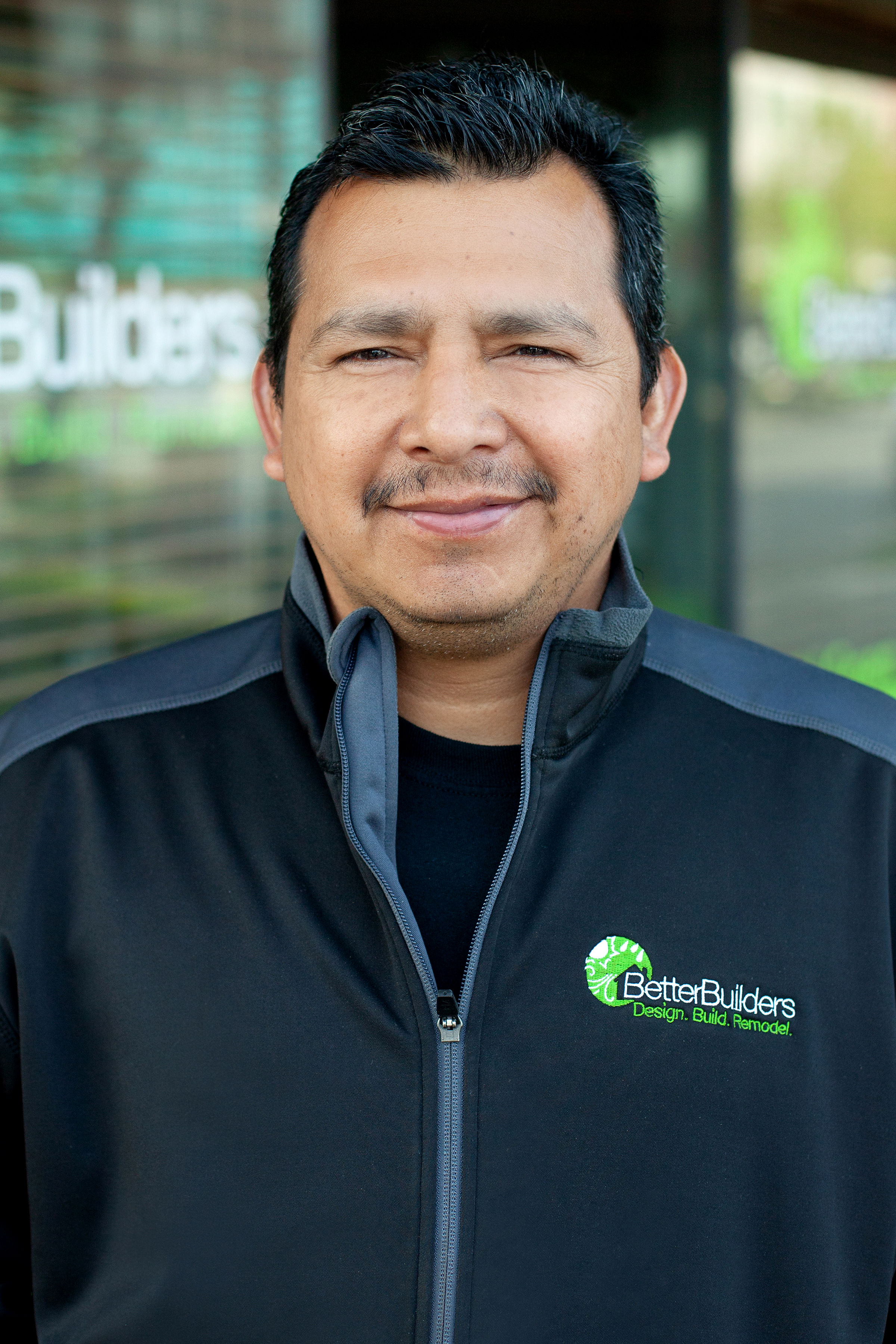 "I love the work we put in as a team to make our clients' homes beautiful."
WHY HE LOVES WORKING WITH BETTER BUILDERS
The Better Builders team is the highlight of this job for me. I truly enjoy working with everyone out in the field and appreciate working with and for good people. I admire the company culture of putting the people first, clients and coworkers alike.
CAREER BACKGROUND
I have over 20 years of experience in the construction field. My background includes concrete flatwork, framing layout, siding and roofing lead, intricate trim carpentry and foundations lead. My passion for home building keeps me excited to work on all of the different styles of projects with Better Builders.
PERSONAL INTERESTS
Spending time with family and friends

Watching soccer

Playing soccer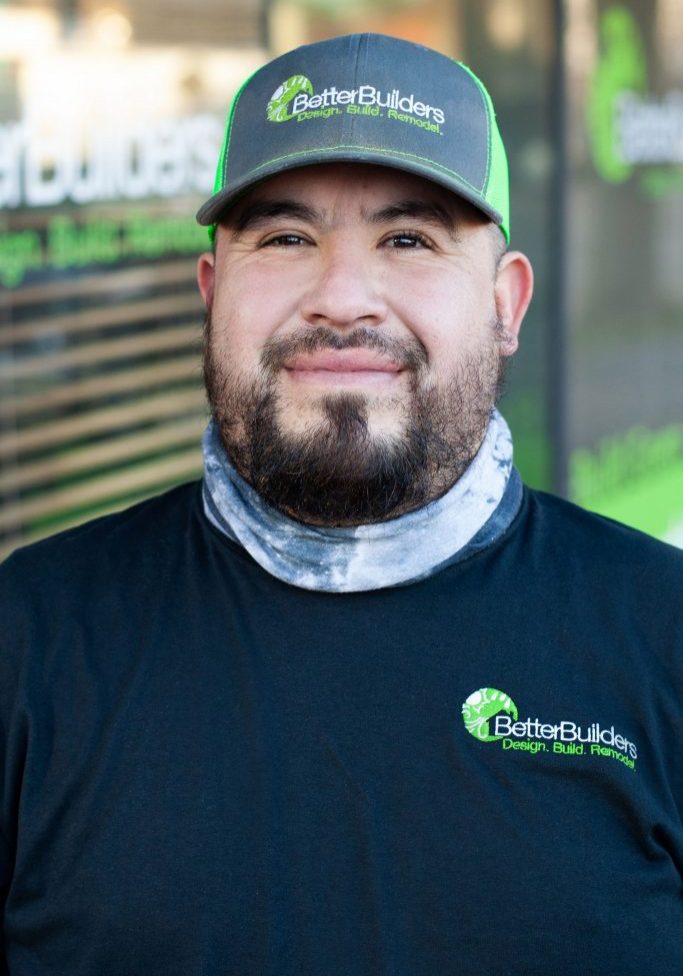 "Working on new challenging projects and developing new carpentry skills makes every day exciting. Working with talented craftspeople pushes me to learn and grow in my trade."
WHY HE LOVES WORKING WITH BETTER BUILDERS
I enjoy working for Better Builders because it gives me different projects to work on and the ability to learn more, and it's a great company that takes care of its employees now and in future with the benefits they offer.
CAREER BACKGROUND
I have worked in carpentry overall construction jobs for about 20 years now. I've always been interested in carpentry because it's very rewarding to see something I've created using my own hands and my mind. Another reason is that carpenters solve problems by being patient and creatively using what they know. Having a job that challenges me every day is rewarding.
PERSONAL INTERESTS
Caring for my horses
Spending time with family
Honing my carpentry skills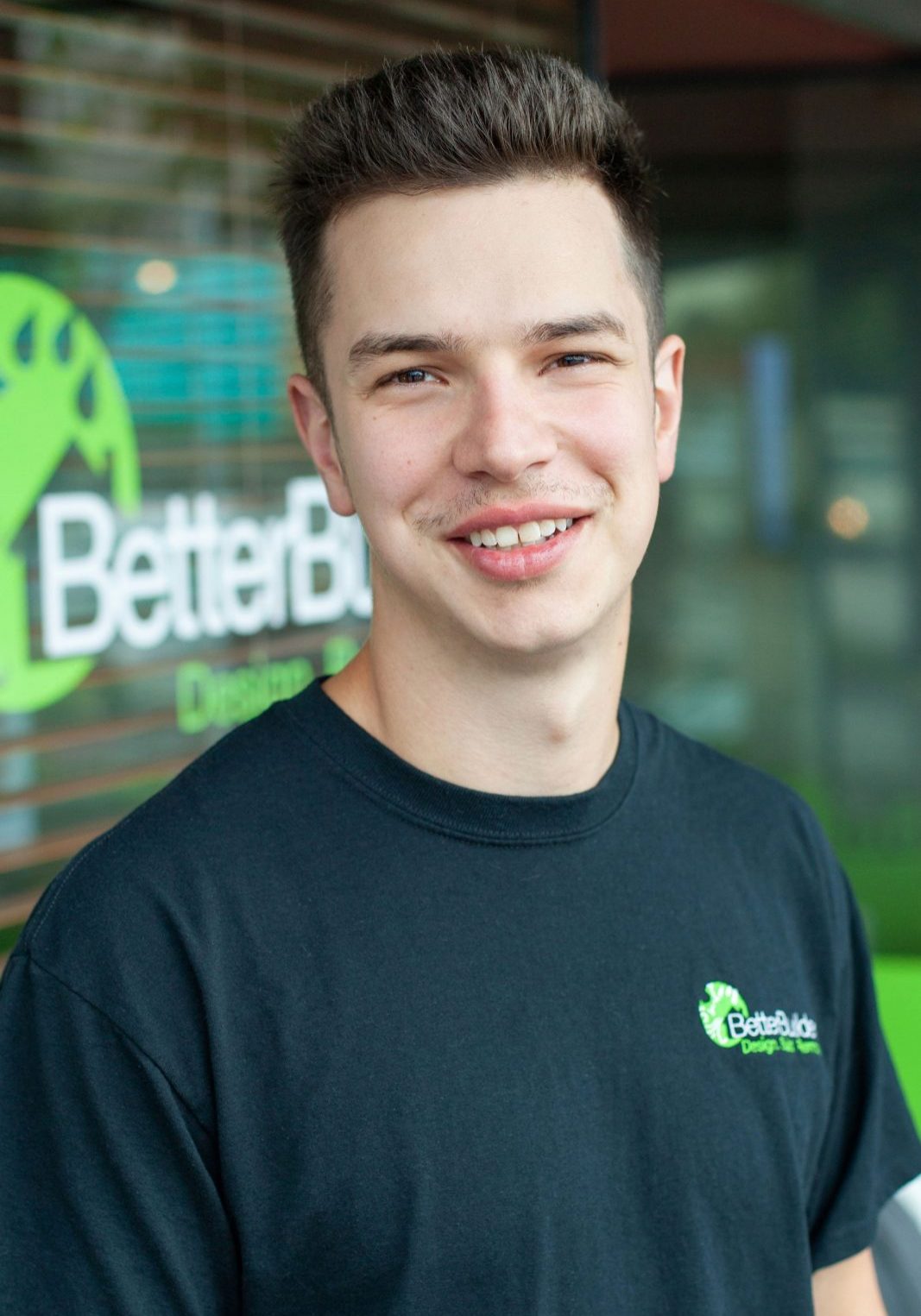 "I love my job because I'm learning the exact skills I want, and I have great coworkers creating a positive work environment!"
WHY HE LOVES WORKING WITH BETTER BUILDERS
My favorite thing about working for Better Builders is the opportunity to learn carpentry, something I have wanted to do for a while now! I also love the culture. Better Builders is unlike any other construction company I've worked for. They genuinely care about their employees and clients, and that reflects through the ranks, creating a very positive work environment.
CAREER BACKGROUND
My construction experience has been centered around flooring, excavation, machine operating and some carpentry work. I'm really excited to develop my carpentry skills with the experienced members of the Better Builders team.
PERSONAL INTERESTS
Spending time with family and friends
Anything that gets me outdoors
Trying new foods
Animal lover