Project Case Study: Entertainment Lounge & Wine Cellar
Transforming an Under-Utilized Space Into an Entertainment Hub
Our customers desired to transform a rarely used room into the ultimate entertainment space they had always envisioned. They aimed to establish a wine bar-inspired lounge area where they could entertain guests and relish in the breathtaking views of downtown Bellevue and their picturesque landscaping.
At one end of the room, there stood an archway leading to a powder room that was rarely used.
On the north wall, there stood a living plant system that had caused decay to spread throughout the entire wall behind it. Adjacent to it was a well-worn custom-made bar area.
Through strategic relocation of the staircase, we were able to create an illusion of it floating above the pool. The studio, which shared a wall with the pool, produced a stunning mirrored reflection of its shape and color.
The rest of the existing space was open, with a small table for sitting and an unused storage closet on the south wall.
The client was specific in wanting to maintain the feel of the room, preserving a natural stone wall, decorative soffit above the bar, existing fir ceiling, and slate tile floor.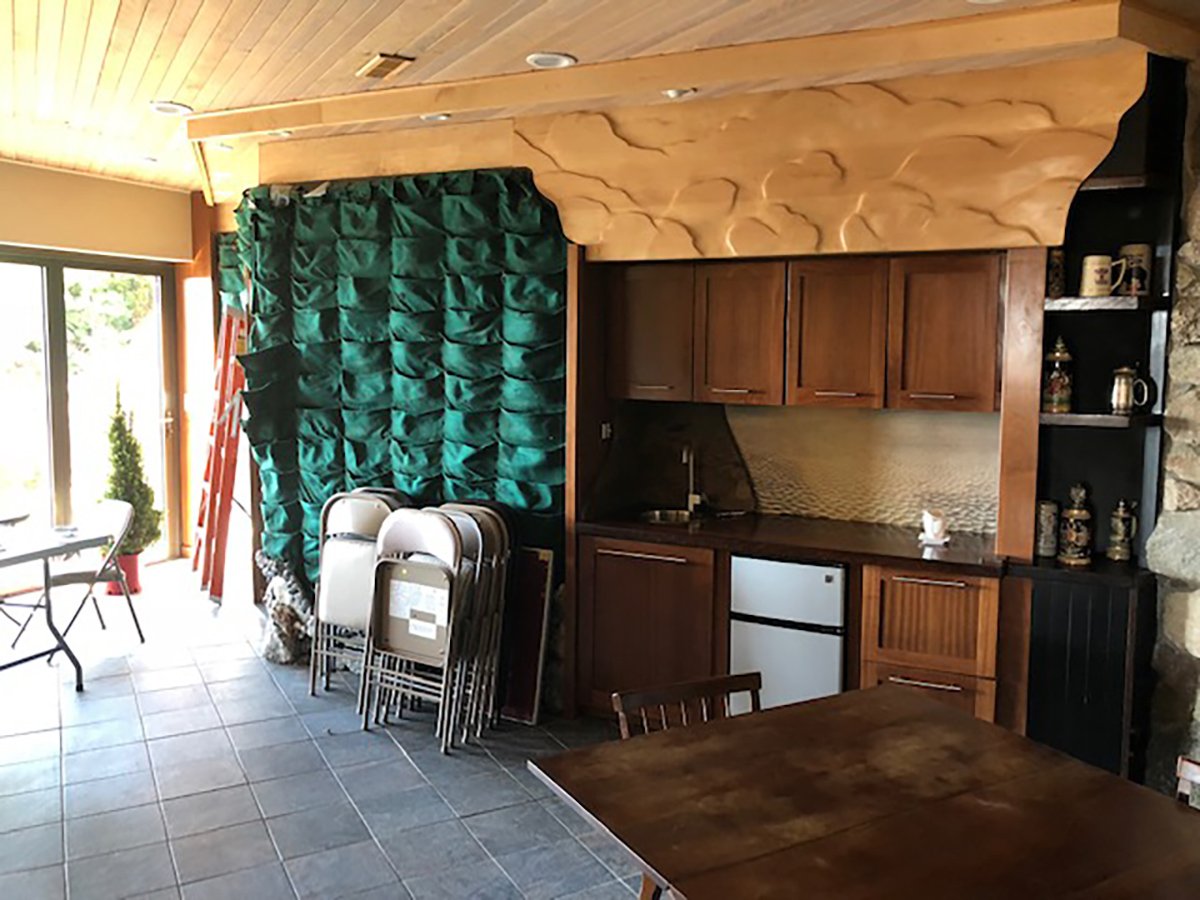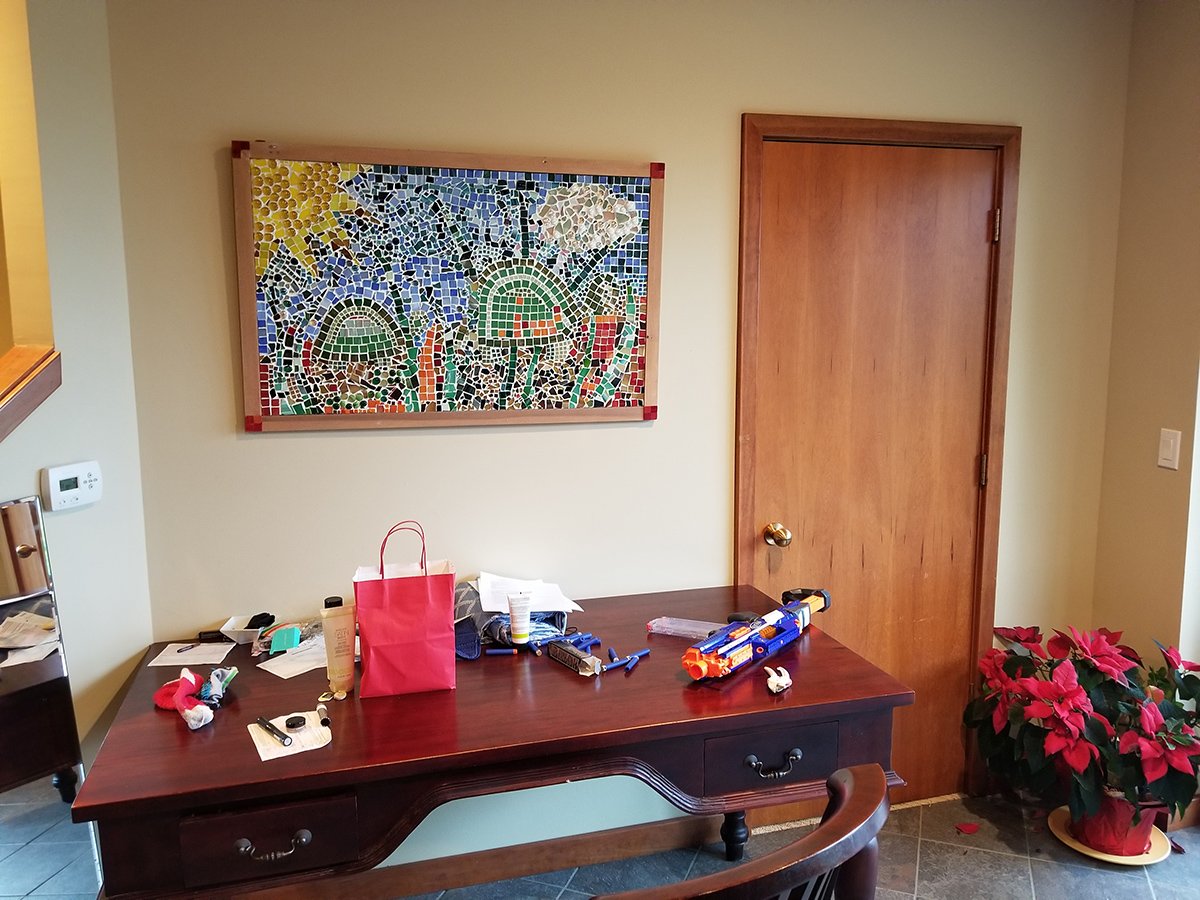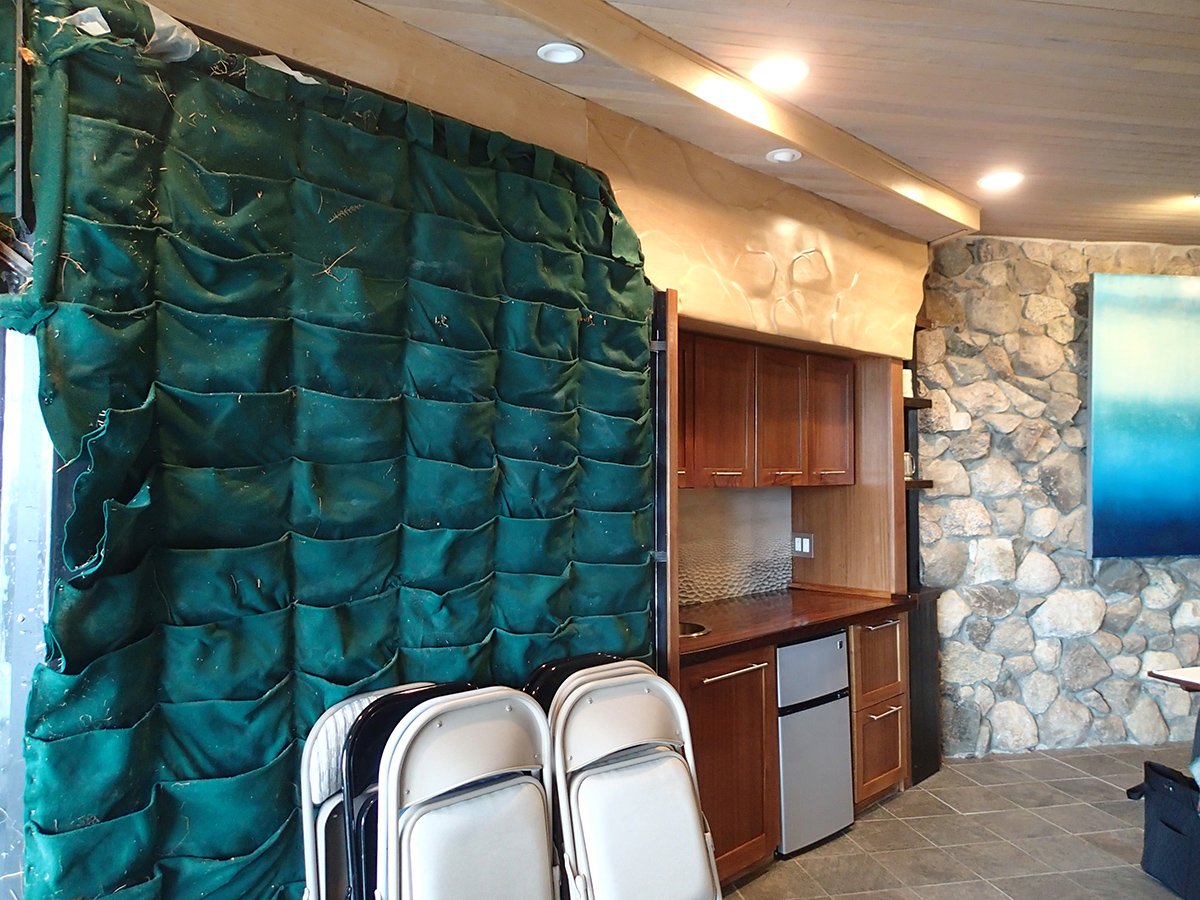 The Challenge: Sourcing the Right Materials for a Flawless Integration
To maximize the available space, our team initiated the renovation by removing the old, unused bathroom and decaying plant wall.
We also moved the entire bar section towards the outer wall. This shift necessitated filling in a significant amount of flooring and ceiling space.
A major challenge arose when sourcing material to extend the wooden ceiling seamlessly, ensuring it blended harmoniously with the original structure. Similarly, locating discontinued tiles that matched perfectly with the existing slate floor proved to be another hurdle. Fortunately, we were able to procure both materials and expertly install them, achieving a flawless integration of all components.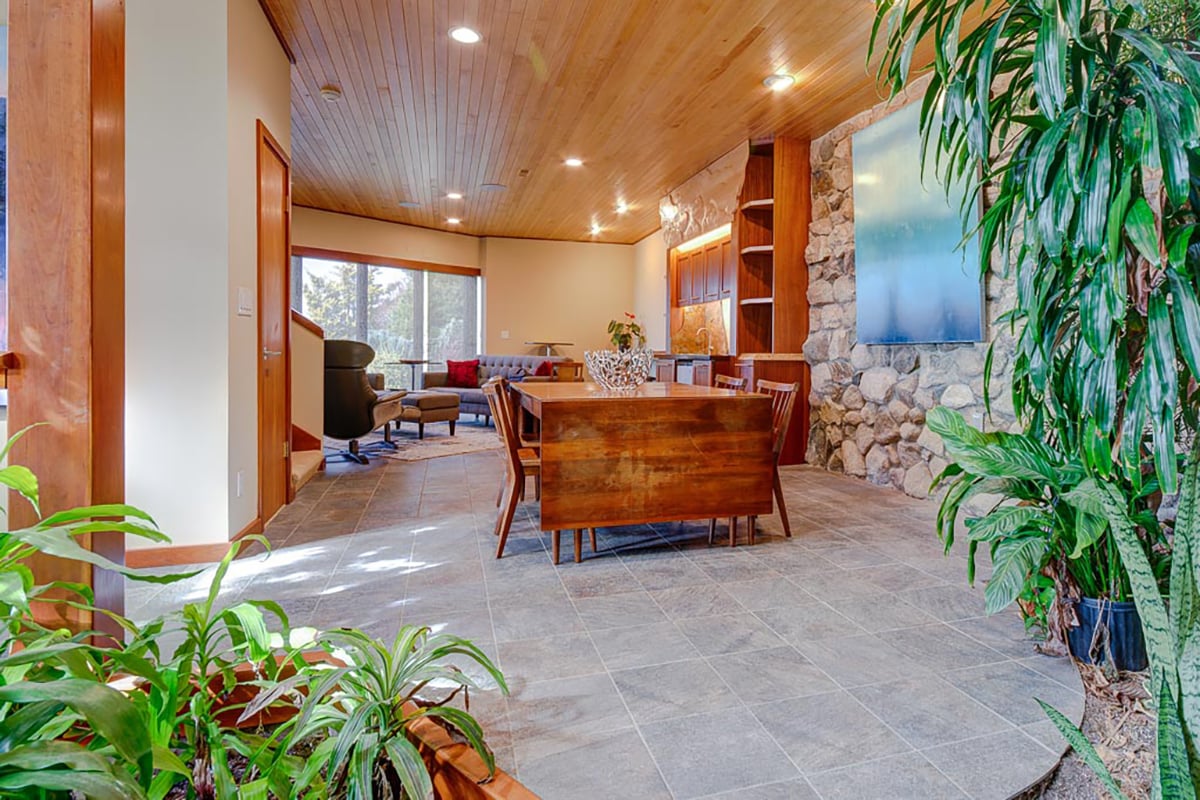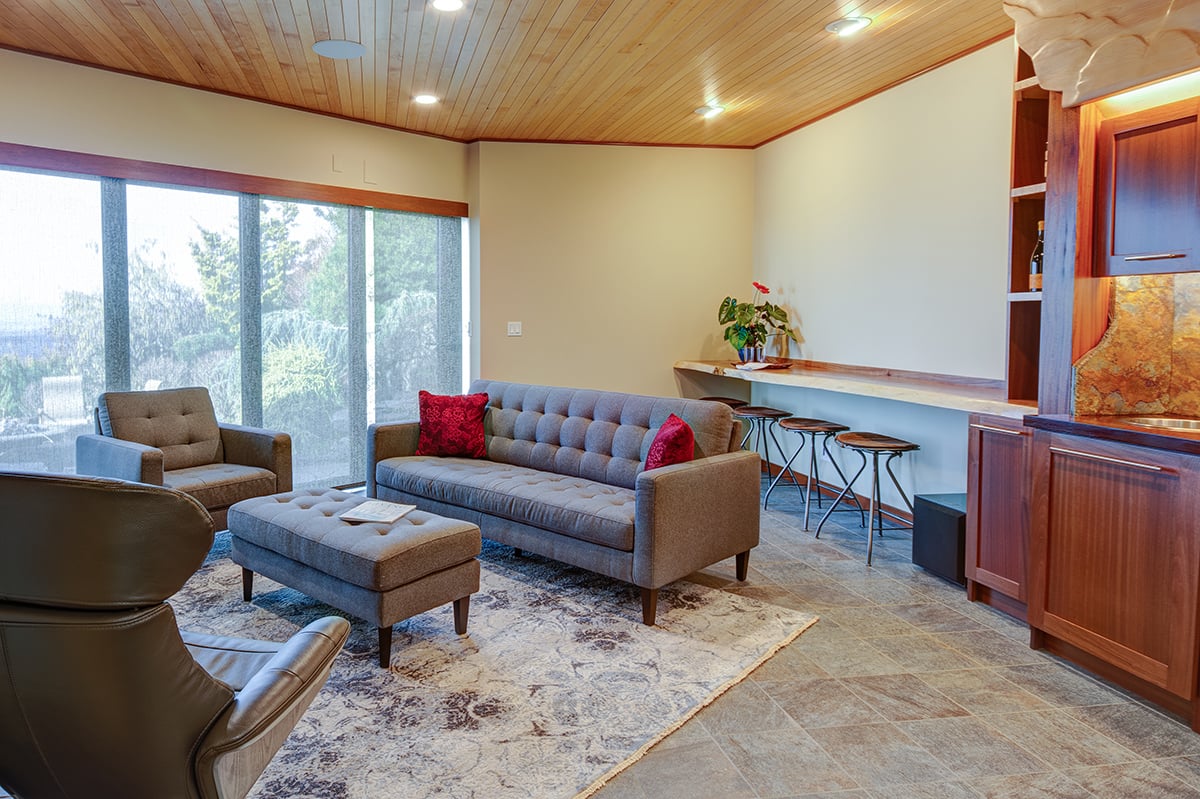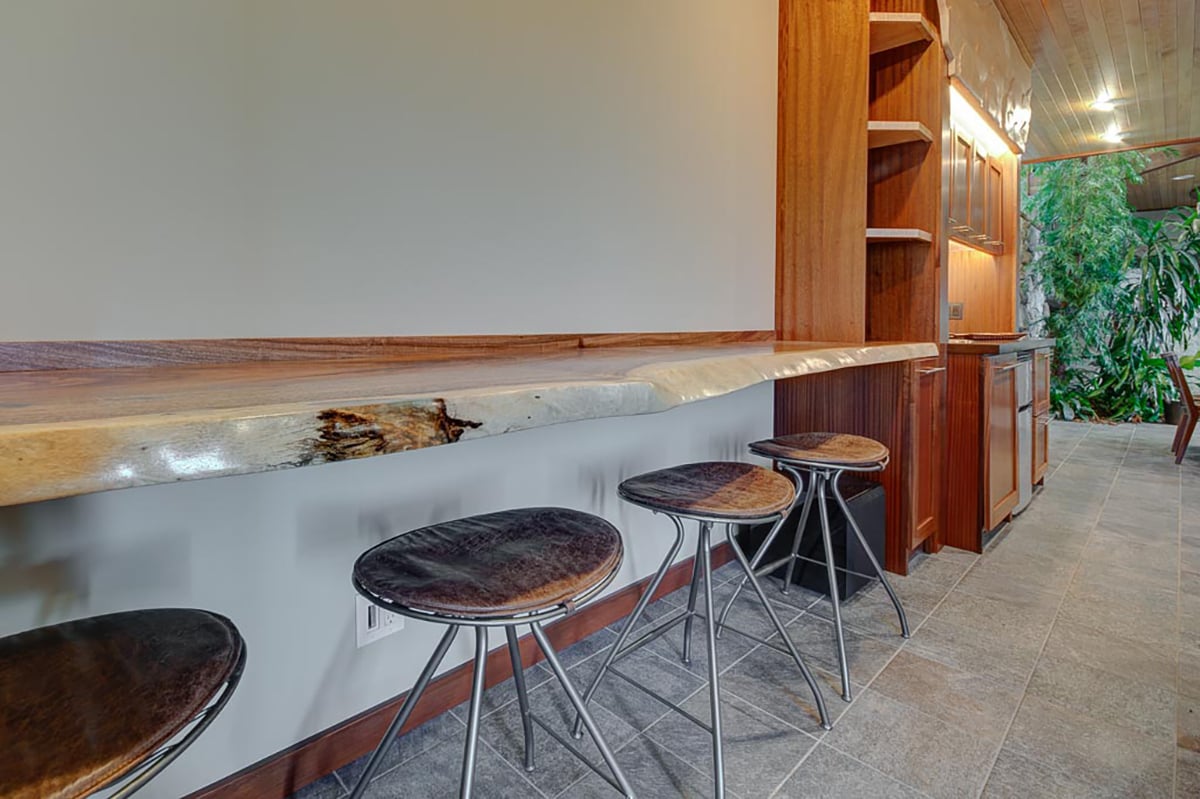 Unified Design Elements into One Harmonious Space
To fulfill the client's desire for a wine bar, we transformed the area that was once the bathroom entrance into a stunning live edge bar. By skillfully constructing two custom corner pieces, we seamlessly integrated the live edge counter with the wet bar, creating an impressive and cohesive focal point.
Through a meticulous selection of wood species and a commitment to maintaining stylistic harmony, we successfully united all these distinct components into one harmonious space.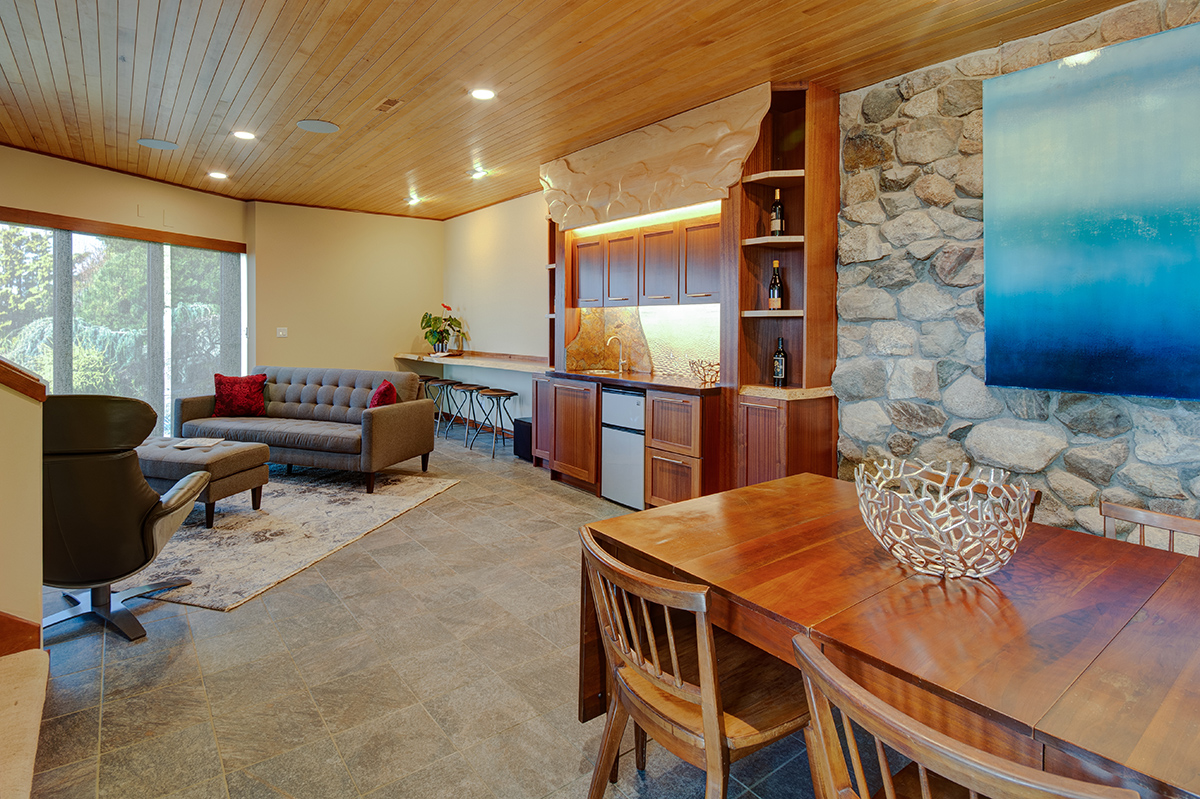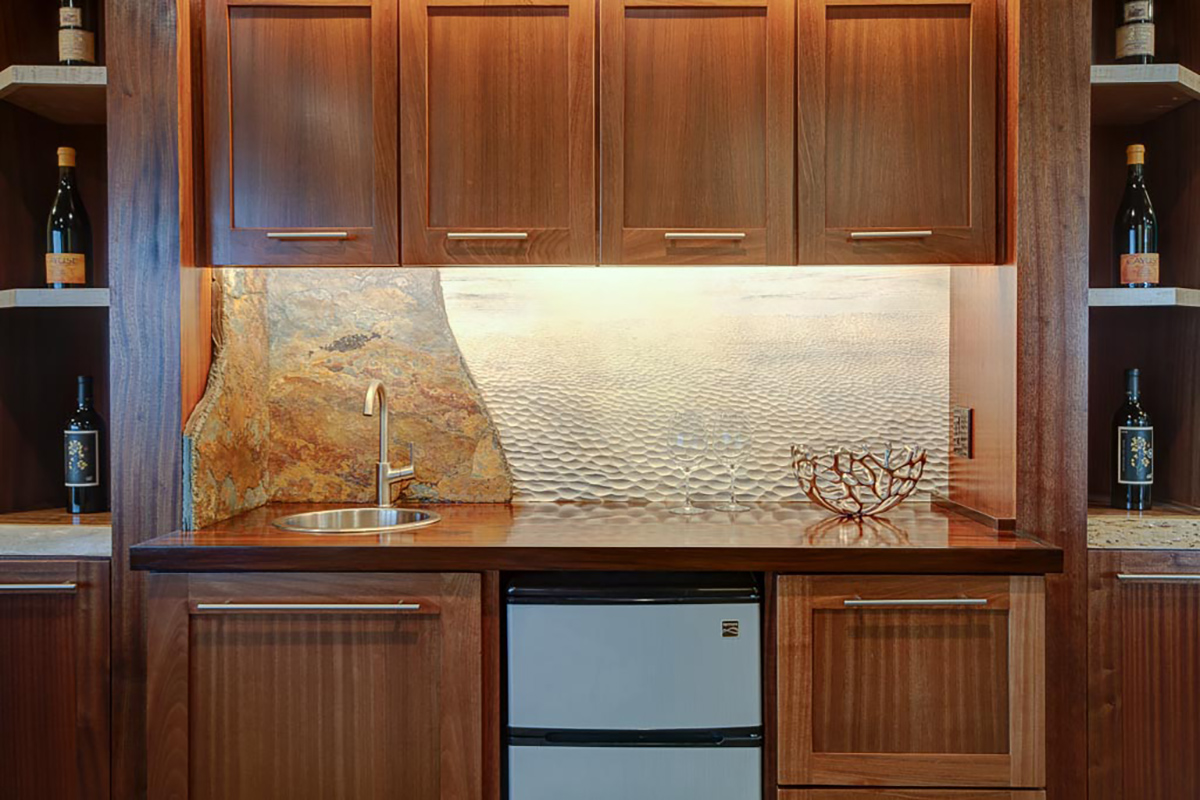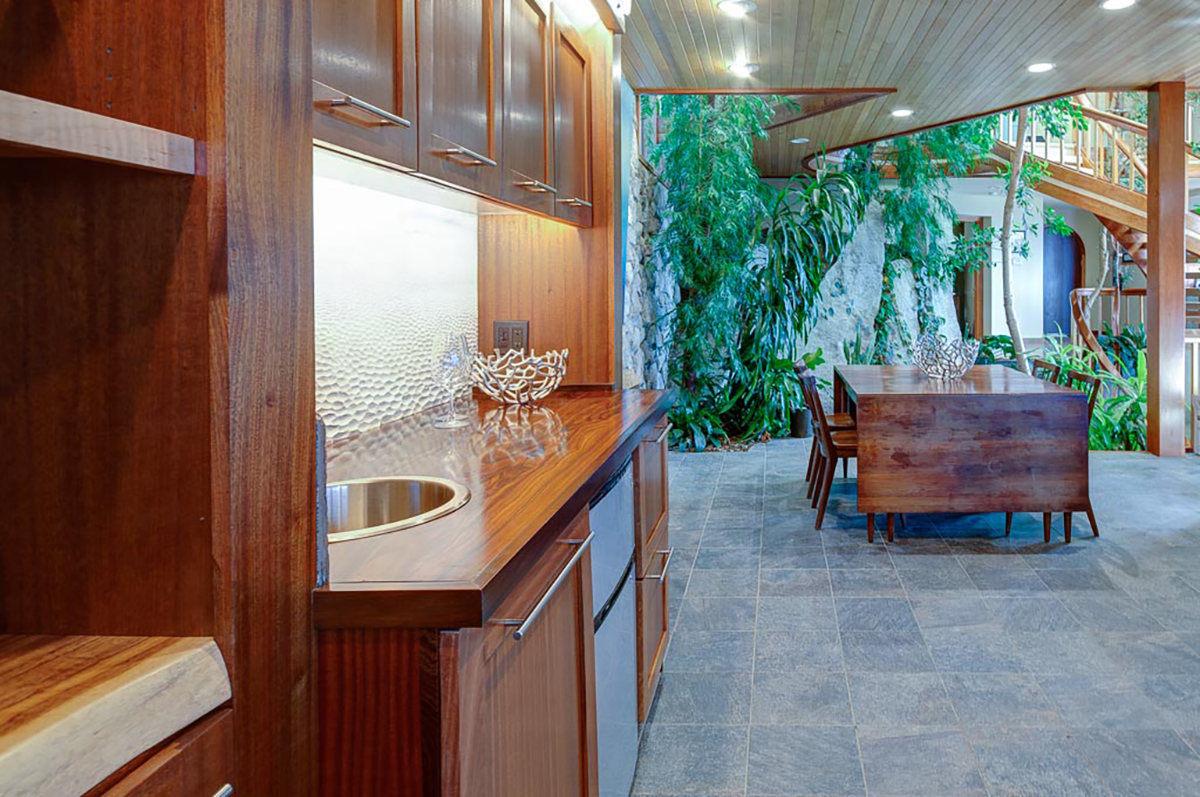 Wine Cellar
:
Wish List Complete
In the end, our team was able to grant our client's wish by delivering one of their top five requests: a wine "cellar" that not only showcased but also facilitated easy access to their expanding collection. We successfully converted an unused storage closet into a stunning wine cellar equipped with climate control. The transformation included the addition of a bespoke sideboard, floor-to-ceiling tiled walls, and wine racks.