Patio & Deck Additions in Seattle, WA
For many Seattle homeowners, the backyard is just as important as the indoor living space. A beautiful deck or patio provides a flat, even surface where you can barbecue, dine al fresco, or create an outdoor living room. Best of all, you can expect this addition to increase the value of your home and its curb appeal.
Turn to Better Builders to help create the outdoor living space you've always wanted. We have the design skills and knowledge to help you choose the right type of deck or patio to meet your family's needs. Then, our experienced build team brings the vision to life through quality construction. We strive to deliver a flawless finished product within your time frame and budget.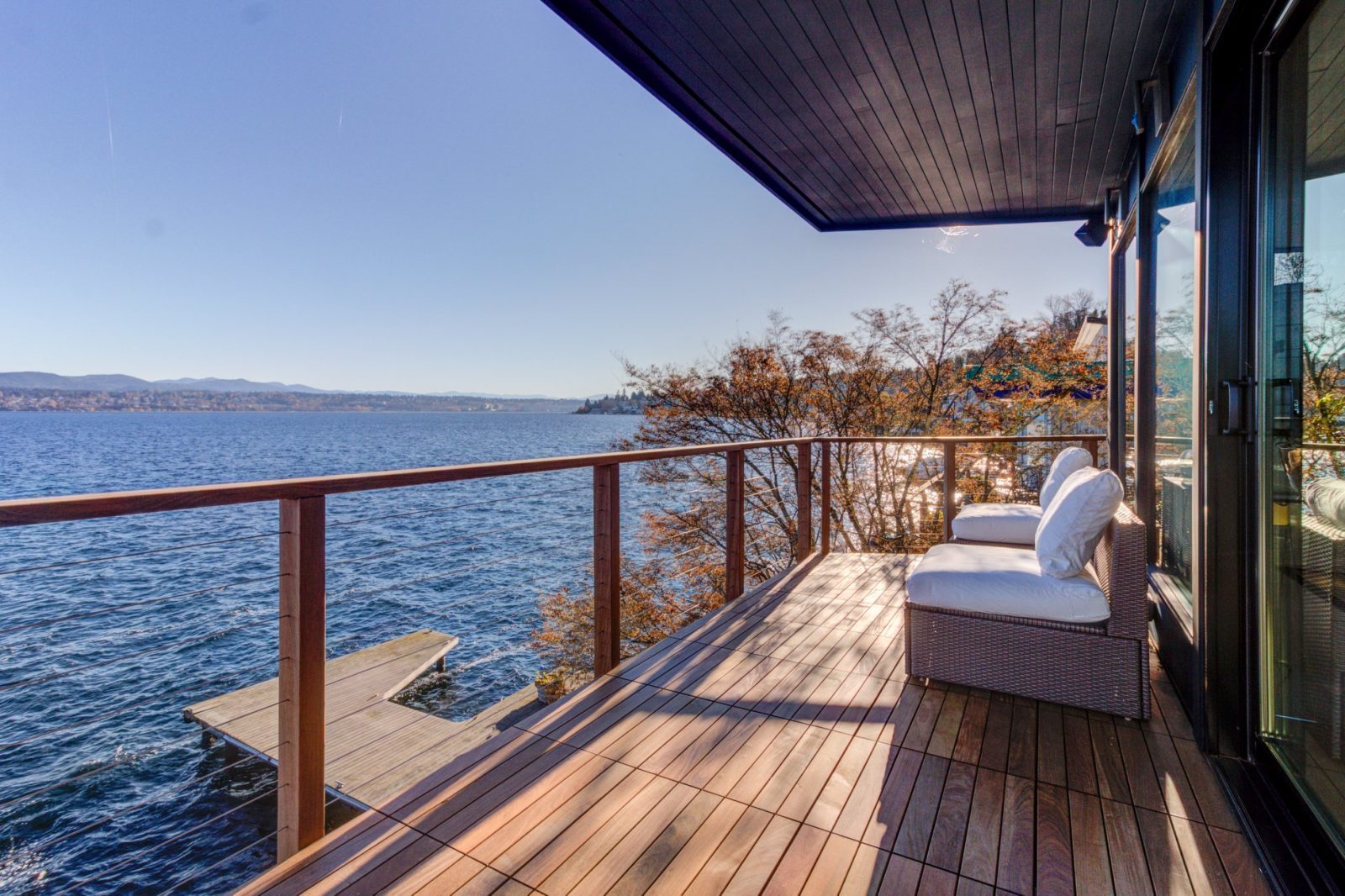 Frequently Asked Questions About Patios & Deck Additions
Q: What are common deck and patio design types?
Better Builders can install a custom deck or patio designed to fit your unique needs. Some of your options include:
Composite decks for a wood-like appearance without the maintenance
Wood decks made from pressure-treated or kiln-dried lumber to defend against rot and decay
Paver patios made of bricks, flagstone, slate, or masonry tiles
Concrete patios with numerous finishes available for a beautiful appearance and slip-resistant surface
Covered decks and patios provide a retreat from the drenching rain or sweltering sun


Q: Patio vs. Deck: how do I know which one is right for me?
When it comes to enhancing your outdoor living space, there are two popular options to consider – a patio or a deck. But how do you decide which one is the right choice for you? Both patios and decks have their own unique advantages and disadvantages, and it ultimately comes down to your personal preferences and needs.
Collaborate with Better Builders to determine your goals, and allow us to assist you in selecting the most appropriate option that aligns with your preferences. Our team of professionals is dedicated to providing you with the best guidance and support.

Q: Does a deck or patio add more value to my home?
When you consider adding a deck or patio to your home, it's important to keep in mind that the value it will add to your property depends on several factors, such as location, materials, timing, and labor costs. While it can certainly be a worthwhile investment, it's crucial to do your research and work with a trusted contractor to help you make informed decisions to ensure you're getting the best return on your investment. Discover what makes Better Builders different from other design-build contractors in the greater Seattle area.


Q: What should I expect when adding a deck or patio?
Every home renovation begins with our meticulous design process. We work closely with you to ensure uncompromising results. Here's what to expect:
Designer Interview: We meet with you at your home or over a video call to discuss your ideas for adding a deck or patio to your backyard.
Project Estimates: We put together a design proposal complete with estimated lead times for services rendered.
Site Measurement: We visit your home to measure the area where your new deck or patio will go.
Schematic Design: We begin developing a strategy to combine your functional goals and aesthetic tastes.
Design Development: This is the lengthiest step in the design process. It entails defining every detail of the project and filling out specification sheets based on our design expertise combined with your feedback.
Construction Drawings: Our designers produce computer-aided design (CAD) drawings to help you visualize your new outdoor living space. We also work with the production team and city permitting offices to ensure every detail is accounted for.
Pricing and Estimation: We provide an all-inclusive price for the entire project. Once you sign a fixed-cost agreement, construction can commence.
Schedule a Patio or Deck Addition Exploration Call
Request a free virtual consultation and discover how you can turn your home renovation dreams into reality.