Outdoor Living Space Remodeling Services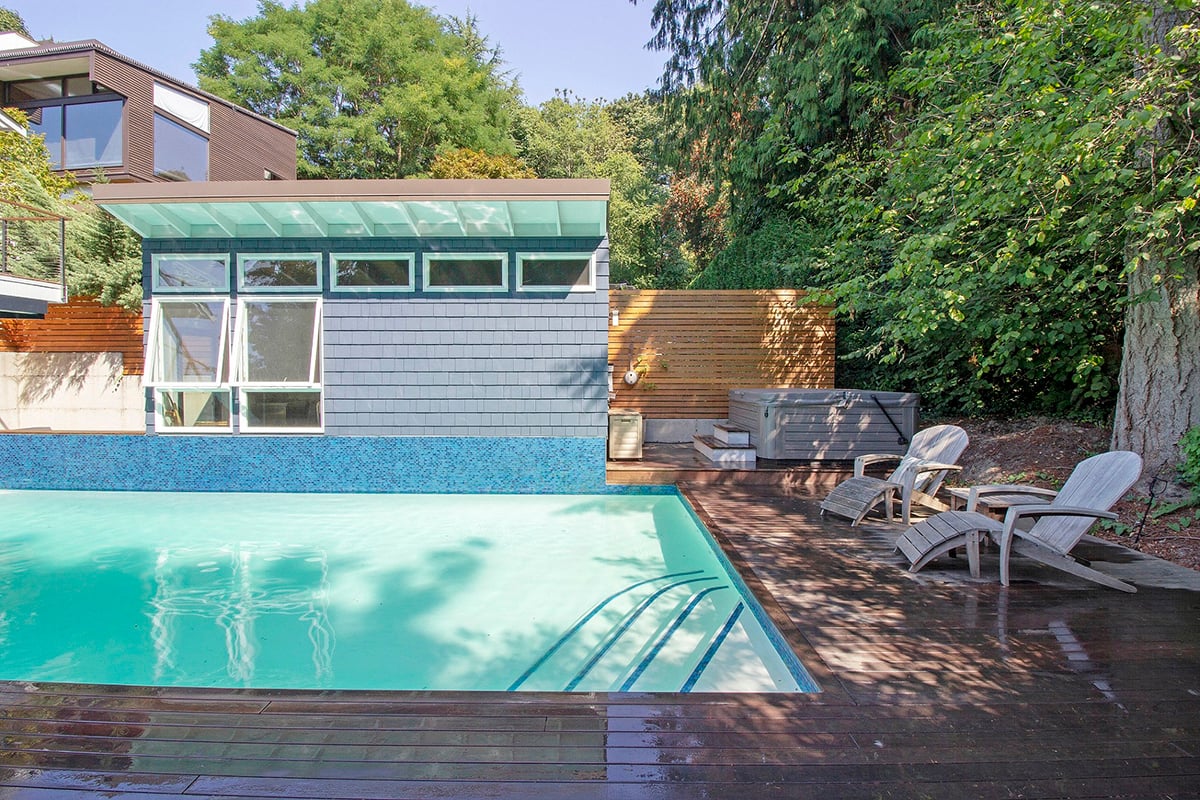 Design the Ultimate Outdoor Living Space
Upgrade your outdoor living space to have a beautiful place to relax, barbecue, dine al fresco, or entertain guests. Here are a few popular outdoor living space ideas:
Build an outdoor kitchen or living room with a fireplace
Install a new deck, cover your existing deck, or swap out your wood deck for one made of composite material
Create a garage, studio space, or workshop
Build a patio made of wood, paver, cement, or composite
Construct a second-story veranda
Add a screened-in porch or sunroom
Build a fence or wall
Install a pool or hot tub
Outdoor Spaces Built By Better Builders
Frequently Asked Questions About Remodeling Outdoor Living Spaces
Q: How do you plan an outdoor living space remodel or addition?
Better Builders has developed a systematic approach to building and remodeling that prioritizes the client's needs and ensures a positive client experience before, during, and after the project is complete. Check out the full process here.
Q: Can I build a cover over my existing patio or deck?
Yes! Patio covers are the perfect solution for weather in the Pacific Northwest. Patio covers are a great way to enhance your outdoor living space and utilize it even when it rains.
Q: What are the benefits of outdoor living?
Why should you spend time outside if you have a perfectly good house? Here are the top benefits of adding outdoor living space to your Seattle home:
Expanded living area:

Whether you want more space or to enjoy a change of scenery, an outdoor hangout spot is a place to go.


Easy to entertain:

Your backyard will become party central once you have a good way to cook, eat, lounge, and play outside.


Stimulation for the senses:

Enjoy beautiful sights, fresh smells, and charming songbirds in your outdoor living space.


Boosted immune system:

Spending time outdoors can do wonders for your health.


Improved mental health:

Being outside is widely recognized as a mood booster, relieving depression and stress as you slow down and take in the world around you.
Book a Call to Discuss Renovating Goals for Your Outdoor Space
Request a free virtual consultation and discover how you can turn your dreams into reality!