Are safety and accessibility a concern in your home? Turn to Better Builders for aging-in-place remodeling services in Seattle. We offer solutions for people of all ages and abilities. Our home designs include beautiful modifications that improve your quality of life and allow you to confidently remain in your home for many years to come.
To find out more about aging in place or to begin the design process, please contact us today.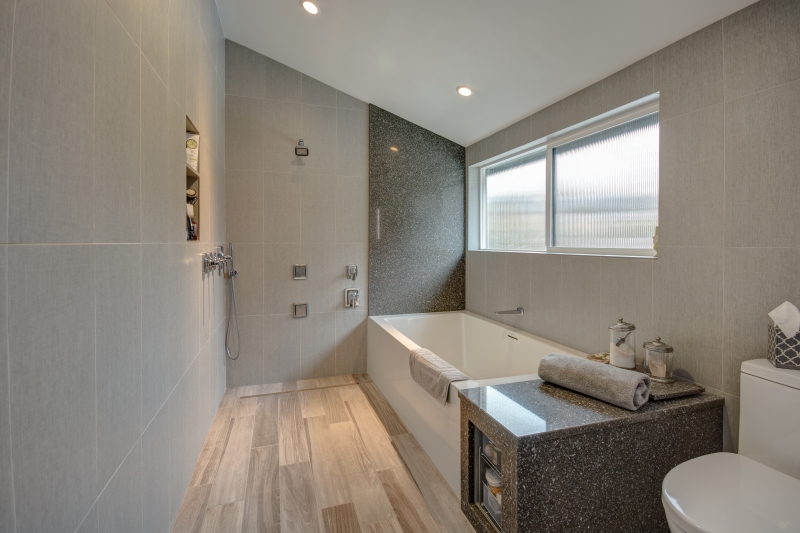 Aging-in-Place Design Considerations
Before we begin modifying your home, we'll help you assess your current physical condition and anticipate the changes that may arise in the coming years. Whether you're getting older or have a progressive health condition, our team can work with you. Our designs address everything from mobility issues to arthritis to declining cognitive abilities.
Not every home remodeler in Seattle understands the significance of an aging-in-place renovation. That's why you should work with Better Builders. We strive to make your home:
Functional for everyone, regardless of age or ability
Adaptable for future use
Comfortable, convenient, and safe
Home Remodeling for Accessibility and Safety
If you love where you live, you may be reluctant to move, even as your needs change. Here are the most common aging- and health-related reasons to modify your home:
Your mobility is gradually declining as you age.
A chronic health condition is getting worse.
A traumatic event has caused a sudden, life-altering injury.
Your parents, in-laws, or other older people are moving in with you.
You want to modernize your home to improve aesthetics and ease of use.
If any of these conditions affect you or a loved one, contact us to begin planning your aging-in-place renovation.
Mobility Devices and Design
The primary focus of aging-in-place design is to improve independence for those with limited mobility. This does not mean your house needs to feel like a nursing home. On the contrary, our award-winning designs are as beautiful as they are functional.
Consider some of the most common modifications we implement:
Slip-resistant flooring in bathtubs and showers
Bathroom handrails and grab bars
Lower kitchen and bathroom countertops
Motorized cabinets
Rounded corners on walls and counters
Wider halls and doorways
Wheelchair ramps
Lever handles in place of traditional doorknobs
Motion-sensor lighting
Main Floor Living
If you live in a multi-story home, stairs may prove difficult. The best option is to relocate the master suite, laundry room, and other critical areas of your home to the ground floor. If that's not possible, you may choose to install a chair lift or elevator to improve mobility.
Even if you live in a one-story home, that doesn't necessarily mean the rooms are designed appropriately or have everything you need. That's why it's beneficial to speak with our team about your long-term goals. We couple our aging-in-place expertise with contemporary products and materials to create a living space you'll love.
Why Choose Better Builders for Aging-in-Place Remodeling in Seattle, WA?
We have been providing aging-in-place design with a personal touch for over a decade. Our Seattle clients love our attention to detail and unwavering belief in honesty, integrity, and respect. Here's what we offer as we help you age in place:
High quality and value
Sustainable designs
Transparent prices and design process
All necessary licenses, insurance, and an A+ rating with the BBB
Five-year craftsmanship warranty
If you're ready to age in place, please contact us for your free in-home or virtual design consultation today.