Custom Home Building in Seattle, WA
Seattle's Premiere Design-Build Custom Home Contractor
Design-build means we leverage years of experience, an eye for fine craftsmanship and access to high-quality products and materials to deliver a beautiful, well-built, and one-of-a-kind custom home to our clients.
We also emphasize sustainability for a greener planet and lower home operating costs.
Check out our gallery of custom-built homes!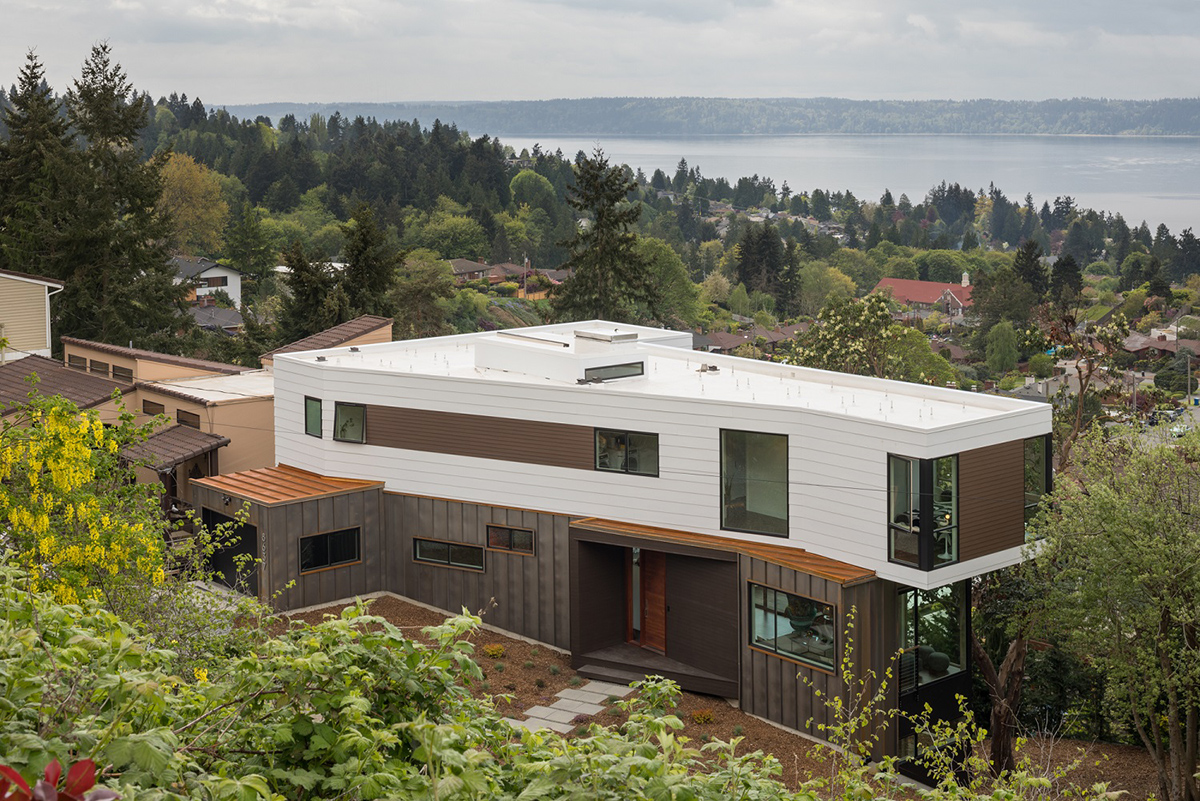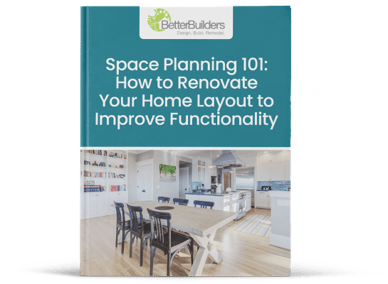 Download the eBook
Space Planning 101: How to Renovate Your Home Layout to Improve Functionality
Benefits of Building a Custom Home
Are you caught between purchasing a different house, personalizing your existing home, and building a completely custom home from the ground up? Consider these benefits of a custom home to help you make your decision.
No compromises: The biggest reason to build a custom home is the chance to personalize it exactly the way you want. For many people, the debate ends here.


Perfect location: With the ability to build anywhere you want, you get your pick of school districts and can choose your proximity to shopping, dining, entertainment, transportation, and loved ones.


Custom features to match your lifestyle: Whether you enjoy entertaining, love outdoor living, or have a passion for movies, you can include custom features to play up your hobbies and interests.


Opportunity for self-expression: It's possible to personalize any home, but a custom-built home allows you to handpick window placement, staircase location, ceiling height, and other structural features that are difficult to modify later.


Built-in technology: Whether you crave multi-room audio, smart appliances, or home automation, you can have everything you want from day one when you build a custom home.


Family planning: A common reason people move is to accommodate their growing family. Design a layout that fits your needs today and anticipates any changes the future may bring.


Lower energy bills: All new homes meet the latest energy efficiency standards, but you have even more options to maximize building performance with a custom home.


Lower maintenance costs: A custom home negates the possibility of maintenance pitfalls by delivering new materials, furnishings, and appliances straight from the manufacturer with warranties intact.


Pride of ownership: When guests come by, you'll love the chance to showcase the craftsmanship and artistry found only in a truly custom home.
Custom House Design & Build Process
The process of designing and building a custom house consists of many steps, each of which must be carefully planned and executed. While everyone's experience is unique, the basic roadmap is the same. Here's what your custom home building journey will entail:
Define your dream: How do you envision your perfect home? Create inspiration boards, tour completed homes, and chat with interior designers to help you decide.


Hire a custom home builder: Better Builders is a full-service design/build firm. Work with our renowned team, and you get an architect, designer, builder, and project manager all in one place.


Acquire a site: Work with your real estate agent to find the perfect plot to build your new home.


Participate in the design process: Now for the fun part — designing your dream home from the ground up! We're with you every step of the way.


Track construction progress: Depending on the size, location, and other build parameters, expect this phase to last at least 9 to 12 months.


Move in: We'll conduct a final walk-through to ensure everything is completed to your satisfaction. We'll also educate you about the systems in your new home and go over the warranty.
Why Choose Better Builders for a Custom Home in Seattle, WA?
In the custom home building process, nothing is more important than selecting the right builder. At Better Builders, we focus on the dreams and goals of our customers. We're here to guide your decisions and offer advice, not convince you to choose one aesthetic or another. The cornerstone of our success is built on a belief in honesty, integrity, and respect for our customers.
Request a Custom Home-Build Exploration Call
Request a free call to discover the process of turning your custom home-build dreams into reality!