Master Bedroom Remodeling in Seattle, WA
Transform Your Master
Bedroom into a Luxury Suite
Your master bedroom, also known as the primary suite, should be a private oasis - a peaceful, tranquil space to relax and unwind. Design a luxury master bedroom with an en suite that reflects your individual style and meets functionality requirements.
Remodel your master bedroom with an en suite that reflects your individual style and meets functionality requirements.
Reasons to consider a master bedroom remodel:
Update the layout: your current bedroom layout doesn't work with your furniture, is an odd shape, or has a small footprint.
Privacy: your master bedroom doesn't have an en suite.
More storage: you need more closet space in your master bedroom.
Poor lighting: your space is too dark and could use added windows, a skylight, or recessed lights.

Age in place:

you want to age in place

by moving the master suite to the ground floor, widening the halls and doorways, and adding a walk-in shower.
Multifunctional space: you need additional space for a sitting area or a place to work.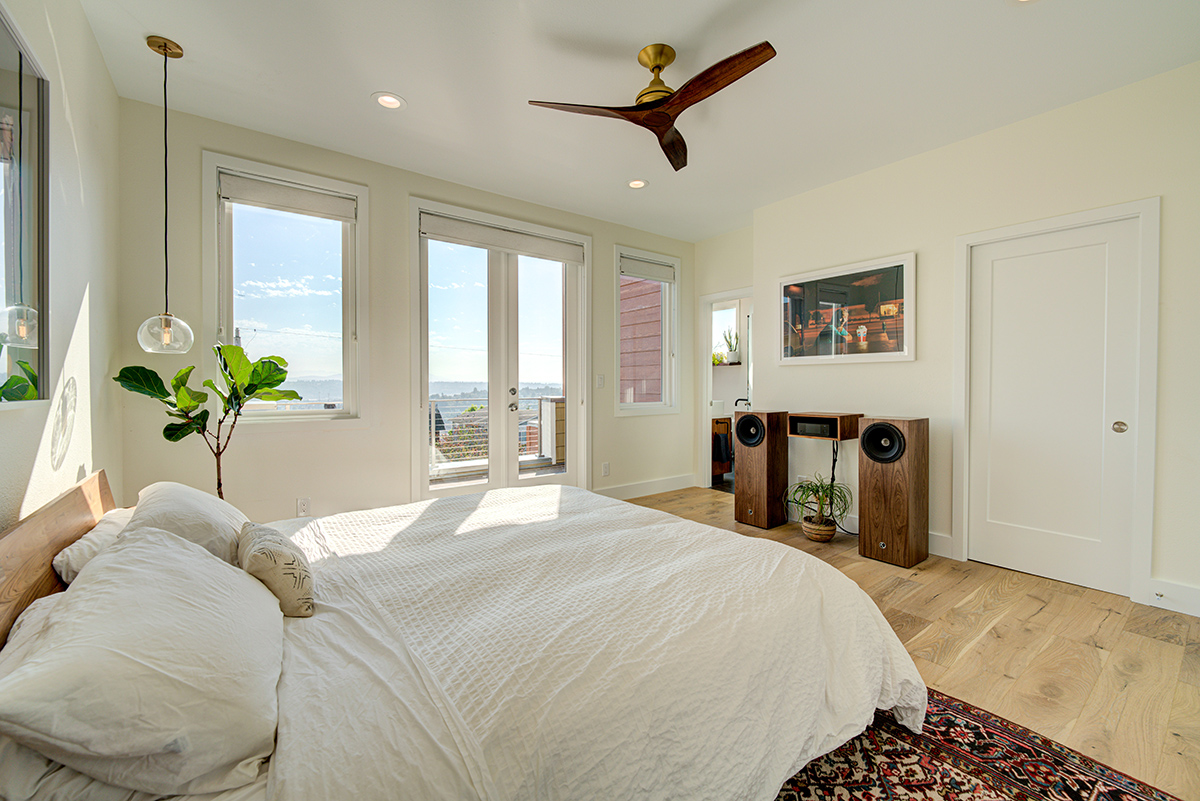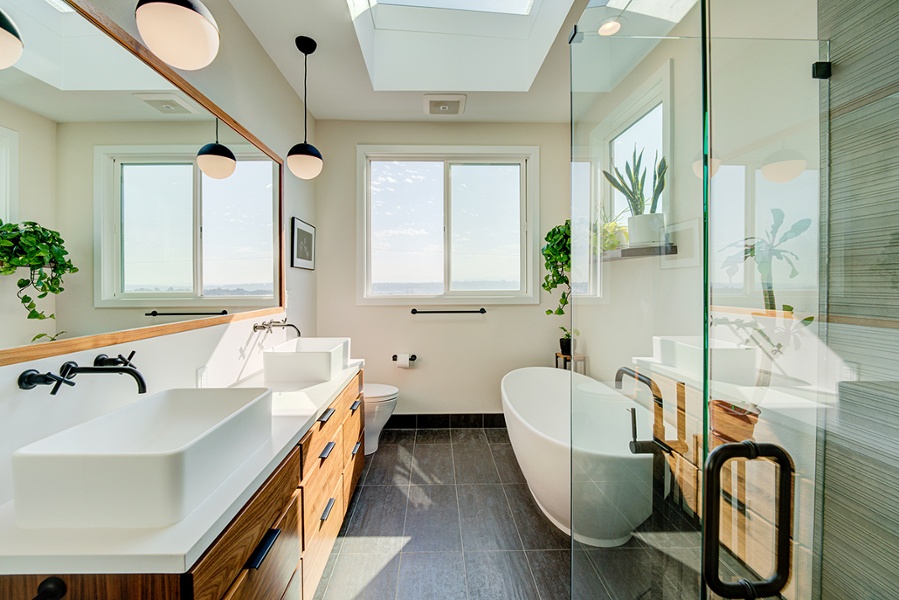 Master Bedroom Remodels & Additions Gallery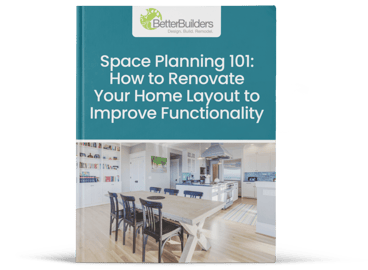 Download the eBook:
Space Planning 101: How to Renovate Your Home Layout to Improve Functionality
Master Bedroom Suite Ideas
Luxury En Suite: Make your en-suite a relaxing and inviting space. Install a rain shower head, a modern vanity with ample storage, and a large mirror. For ultimate relaxation, consider adding luxury items like a heated towel rack or a whirlpool bath.
Lighting: Install multiple forms of lighting to control the amount of light and create an ambiance for any mood.
Windows: Let natural light into your space by adding large windows or a walk-out deck.
Paint: Create a calming atmosphere by selecting soothing colors like pastel shades to paint the walls and ceiling.
More Closet Space: Add more storage and functionality into your space with the addition of a large walk-in closet or walk-around closet.
Sitting Area: create a layout that includes a sitting area for reading, relaxing and visiting with your significant other.
Add a Fire Place: create a cozy atmosphere with the addition of a gas fireplace.
Build a Window Seat: design a window seat for a relaxing spot to read a book and gain extra hidden storage space.
Frequently Asked Questions About Master Bedroom Remodeling
Q: How do you upgrade a master bedroom?
Upgrading your master bedroom can be fun and extremely rewarding. The key to upgrading your master bedroom is to create a space that is relaxing, functional and reflects your personal aesthetic. Upgrading ideas include:
Painting the walls
Installing new lighting
Adding onto your house to make your master bedroom larger
Installing a Luxury En Suite, otherwise known as a private bathroom connected to the master bedroom
Adding a fireplace
Enlarging or adding additional windows or a skylight
Q: Will a master suite add to my home value?
Yes, a master suite can add significant value to your home. In fact, having a master suite is often considered a must-have feature for many homebuyers. A master suite typically includes a large bedroom, an attached bathroom and often includes additional features such as a walk-in closet or a sitting area. This type of space can provide a luxurious and functional retreat for homeowners, making it an attractive feature to potential buyers. The exact value added to your home will depend on factors such as the size and quality of the master suite and the local real estate market.
Q: Is a master suite addition worth it?
Yes! According to the National Association of the Remodeling Industry and the National Association of Realtors "2022 Remodeling Impact Report," homeowners who have completed a primary bedroom suite project have a joy score of 9.5 out of 10. In addition, 93% of homeowners have said they have a greater desire to be home since completing the project, 78% have an increased sense of enjoyment when they are home and 76% feel a major sense of accomplishment when they think of the project.
Download the ebook Space Planning 101: How to Renovate Your Home Layout to Improve Functionality to learn how you can design a master bedroom suite that meets all of your needs.
Schedule a Renovation Exploration Call
Request a free virtual consultation and discover how you can turn your home renovation dreams into reality.