Sunroom Additions in Seattle, WA
A sunroom is a unique addition to any Seattle home. Expansive glass walls let you enjoy the great outdoors without being subjected to the elements. You can marvel at the pounding rain or relish the beauty of a summer's day, all while basking in heated or air-conditioned comfort. Yet adding a sunroom that ties in with the rest of your house can be a challenge. Rely on the experts at Better Builders to provide the extra space you're looking for.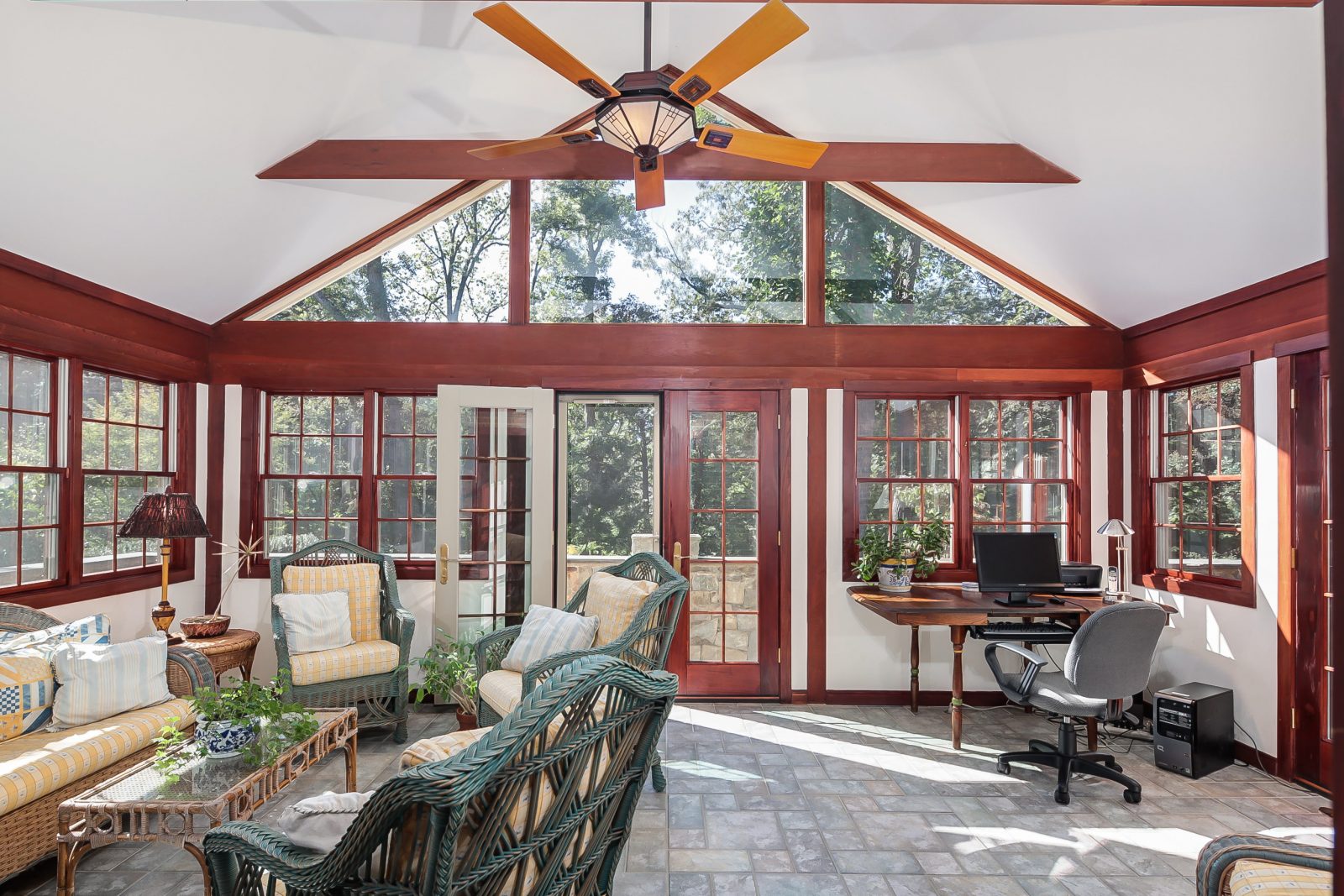 Benefits of a Sunroom in Seattle, WA
Many homes feature open patios for outdoor living and entertaining. This may even have been a selling point when you bought your house. However, the rainy Seattle weather renders your deck unusable for much of the year. That's why more Washington homeowners are converting their patios into sunrooms. This could be an ideal choice if you're hoping to enjoy these benefits:
Expanded Indoor-Like Living Area
Have you always wanted a playroom, home gym, or second living room? A sunroom is a unique way to incorporate these areas into your living space.


Expanded Outdoor-Like Living Area
Thanks to the extra sun exposure, a sunroom is a great place to lounge in a hot tub or grow delicate potted plants that need protection from the elements.


Added Room for Entertaining
Mingle with guests and enjoy the scenery without any bugs, high humidity, or uncomfortable temperatures.


Increased Home Value
Besides being more cost-effective than traditional home additions, sunrooms boost home value if you ever decide to sell.
The Sunroom Design Process
At Better Builders, we construct sunrooms that exceed our clients' expectations. Here's what our meticulous design process entails:
Designer Interview
A project developer and interior designer or architect meet with you on-site or via video chat to discuss your sunroom addition.


Project Estimates
The designer provides the project developer with a design proposal, including estimated lead times for services rendered.


Site Measurement
We take measurements at your home to determine the dimensions of your new sunroom.


Schematic Design
We begin designing a sunroom that meets your functional goals while suiting your aesthetic tastes.


Design Development
The lengthiest step involves defining every element of the project. We invite you to visit showrooms and view product samples to assist with the material selection process.


Construction Drawings
The designer creates computer-aided design (CAD) drawings to help you visualize the space. We also work with the production team and city permitting offices to account for every last detail.


Pricing and Estimation
We work on a fixed-cost basis, so your estimate will never increase unless you request changes later on.


Once the planning process is complete and you are thoroughly pleased with the design, we can begin the construction phase to transform your vision from paper to reality!
Why Choose Better Builders?
As a design/build firm with over a decade of experience, Better Builders is well-equipped to complete your sunroom addition. Here's what sets us apart:
We care about our clients' needs.
We are passionate about helping people.
We emphasize complete transparency and open communication.
We provide high-quality results to ensure your complete satisfaction.
We are driven to build not only beautiful homes, but also lasting relationships with our clients.


If you're looking for high-quality materials, superior craftsmanship, and a pleasant experience from start to finish, let Better Builders tackle your sunroom addition. We'll take your Seattle home to the next level with a timeless, low-maintenance sunroom design that suits your family's lifestyle without compromise.
Schedule a Sunroom Addition Exploration Call
Request a free virtual consultation and discover how you can turn your home renovation dreams into reality.