Before you decide whether you're going for window repair or window replacement, first, you must zero in on why you think the windows need to be changed. Once you know why you're looking to make a change, the cause will help your building team define the best solution for you.
Style & Function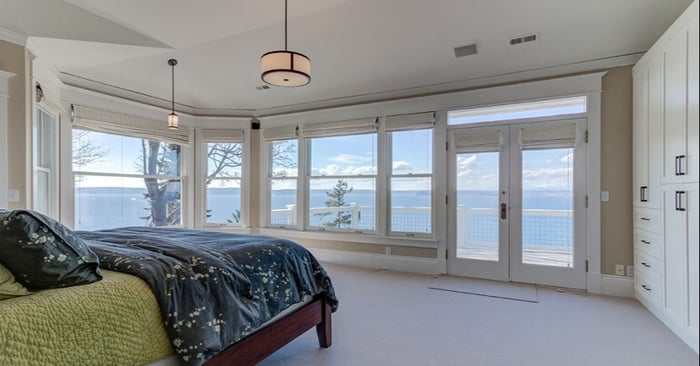 Better Builders, West Seattle Whole House Remodel
It is important first to ask yourself the following questions. Then your budget will help dictate how you move forward.
Do you like the look of your windows? For example, if your window frames are unpainted aluminum and you prefer the look of wood frames, you'll probably want to replace both the windows and frame.





Do you like the way your home's windows function? Do your windows function as you expect them to





Are your operable windows easy to open? Do they open at all? Note: Unvented single-pane windows are common for older homes and don't open at all.





Is the window failing, or has it reached its lifespan? There will come a time when a window has simply reached its lifespan, and it's time for window replacement. There are common signs of window failure to keep your eyes out for.



Signs Your Windows Have Reached Their Lifespan
First, single-pane windows have reached their lifespan - end of the story. They are energy inefficient in any climate, whether dealing with heating or cooling. The Washington Energy Efficiency codes are written to discourage single-pane glass due to its energy inefficiency and encourage double-pane window usage. There are many different types of windows that will vary in ease of repair or replacement, and the same applies to glass doors. In some cases, you may be able to take the route of window glass replacement, but this is often more expensive than getting new windows with a full window replacement.
Signs Your Windows Are Falling Apart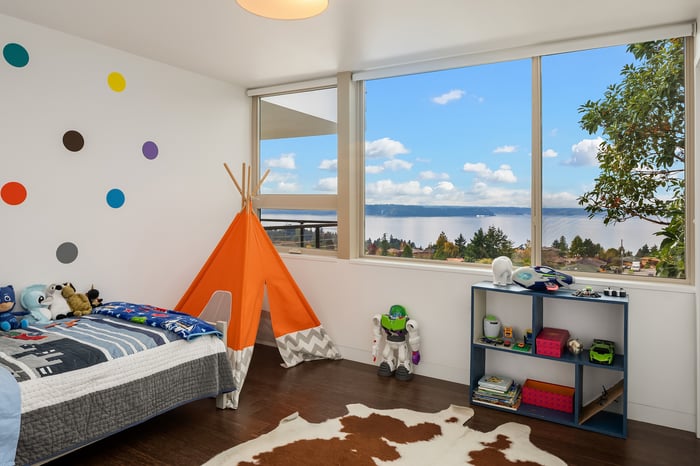 Better Builders, Farwell New Construction
Aluminum Windows - signs an aluminum window may have reached the end of its life often revolve around corner welds being broken, which means replacing the window is more cost-effective than window repair. In steel framed windows, the frames may be deteriorated beyond repair due to rust. Often these windows become inoperable because the rust will bind the frame, and the crank will stop working - a clear sign of a broken window.


Wood Windows - Look for peeling to blistering paint, swollen wood (where it begins to expand like a sponge), or the underlying wood of the frame is soft to the touch. Wood windows also often become inoperable. These are all signs that your wood window may fail, and it's time to call a window repair specialist.


Vinyl Windows - Vinyl windows typically see two types of failures: broken corner welds and compromised glass. Commonly we see broken corner welds leading to the spring mechanism allowing you to open the window failing, and opening and closing becomes difficult or impossible. The spring mechanism can be replaced by components easily found at your local hardware store. The other common failure comes in the form of insulated window glass becoming foggy, indicating that the glass itself has been compromised. Foggy windows may be salvageable with glass repair by a skilled professional window glazer. These days you can even get "low e" glass installed, which blocks ultraviolet rays causing furniture to fade.
How Do You Know an Inoperable Window is Failing?
Some inoperable windows are only that way because they have been painted over so many times. This is common to see in older homes. By removing the paint from the window, you may be able to restore operability. We aren't typically interacting with our inoperable windows very often, so the best way to know if the window is failing is through routine inspection and maintenance.

It's important to keep in mind that it's not always the window that fails but rather the exterior envelope system, which impacts the window due to harsh weather or incorrect window installation from the start. For example, if a window isn't properly flashed, it's likely to leak. Or sometimes, the seal between the window and windows frame has failed and begins to allow water in. If the source of failure isn't readily apparent, it's important for homeowners to bring in a trained building professional or window repair service to inspect.
Preventative Window Maintenance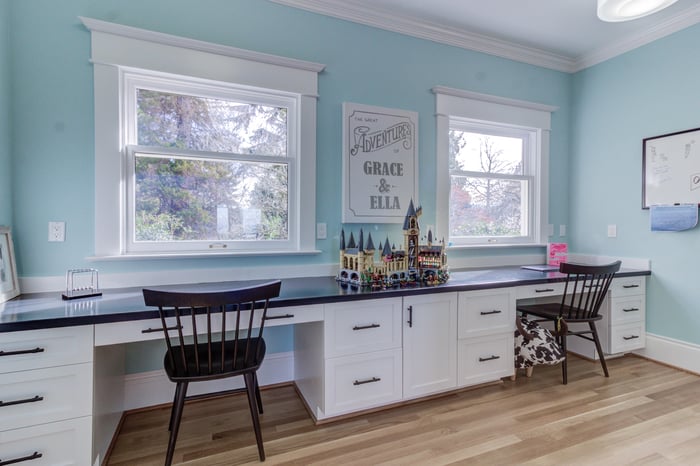 Better Builders, West Seattle Whole House Remodel
For operable windows, the tracks need to be regularly cleaned and lubricated, regardless of frame material.
Almost all window styles with bottom tracks have 'weep holes' that allow water to drain out of the bottom track, but it's also a place for insects to crawl into and clog up. Sometimes, homeowners will caulk over these weep holes, not knowing what their purpose is, and they're actually damaging the performance of the window–how it was designed to flow water out and away from the window. In homes with vinyl window frames in climates that have freezing conditions, the concern is that water builds up in these holes, freezes, expands, and cracks the window frame. It's important to keep these weep holes clean, free from debris, and as dry as possible.


Wood windows require the most maintenance. The exterior finish and interior finish need to be maintained by both regular painting and sealing. The caulking on the exterior between the siding and window frame needs to be inspected regularly–typically yearly. If rot is found, it should be addressed immediately to extend the life of the window.


Depending on the style of the wood window, there may be opening mechanisms that need to be maintained and replaced. These could be spring or weighted balances, crank mechanisms in casement, or awning-style windows.


Aluminum windows require regular inspections of the corner welds and the exterior caulking for signs of water intrusion. You also need to maintain lubrication on the opening mechanisms and balances to help them slide up and down easily.


Vinyl windows require regular inspection of exterior caulking for signs of water intrusion, regular replacement of opening mechanisms, and keeping an eye out for signs of window glass fogging to determine if they may need glass repair.
Be Proactive With Your Window Care
A visual inspection yearly by the homeowner is a good maintenance practice. If you see something you don't understand, then it's a good time to bring in a professional. When you come to the conclusion that changes need to be made, you should consult with your trusted general contractor to help you decide whether your route is home window repair or window replacement.
For more information on best practices for home maintenance and home improvement, download our eBook, "Redefining Home Maintenance: The Proactive & Essential Guide for Homeowners."