Sitting by a warm and inviting fireplace on a chilly day is a cherished experience that adds charm and coziness to any home. However, neglecting the maintenance of your chimney can lead to serious hazards like fire and water damage, putting your family and property at risk.
In this comprehensive guide, we'll delve into the potential issues that can arise with chimneys, the importance of regular chimney inspection and maintenance, and key practices to ensure your fireplace remains a safe and delightful feature of your home.
Common

Chimney Problems

and Hazards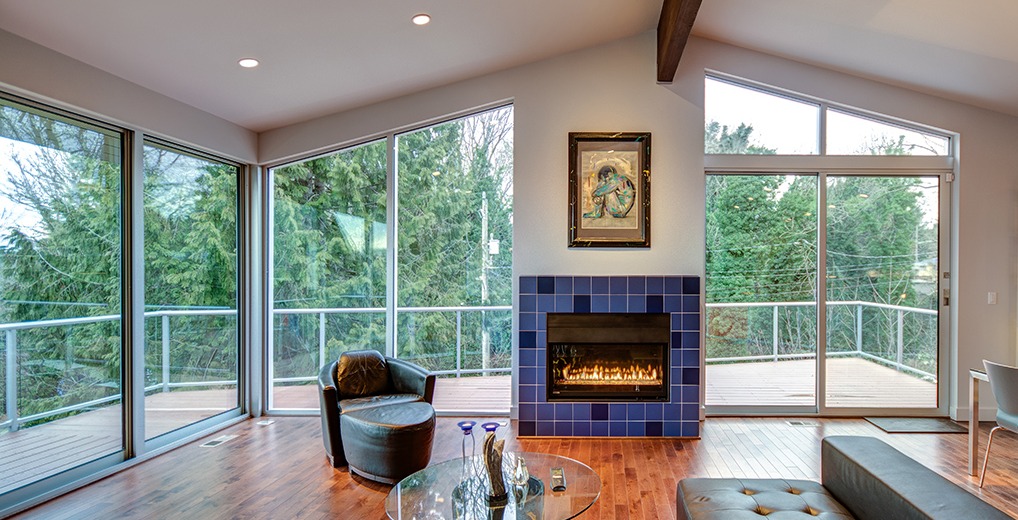 Whether you have a metal or masonry chimney with a gas fireplace or woodburning fireplace, proper maintenance and inspections done by certified professionals are essential to guarantee safety. One common symptom that can arise with a lack of maintenance is poor chimney performance, indicated by difficulty starting or sustaining fires and inadequate heat distribution. This issue often arises from excessive soot and creosote build-up within the chimney liner, which can obstruct the damper and hinder the proper flow of air.
Chimney fires are a significant concern, often triggered by the accumulation of soot and creosote due to inadequate cleaning. To prevent chimney fires, it's recommended to have your chimney cleaned of any blockages (DIY or call your local chimney sweep) and have an annual inspection performed by a chimney expert, or more frequently if your fireplace sees regular use. Avoid using chimney cleaning products or specialty logs without consulting experienced contractors first.
Structural issues can also arise, such as crumbling masonry, leaning chimneys, and cracked chimney flue liners. These problems compromise the chimney's integrity and can lead to hazardous situations, including carbon monoxide leaks and potential damage to your home.
Chimney Maintenance

Best Practices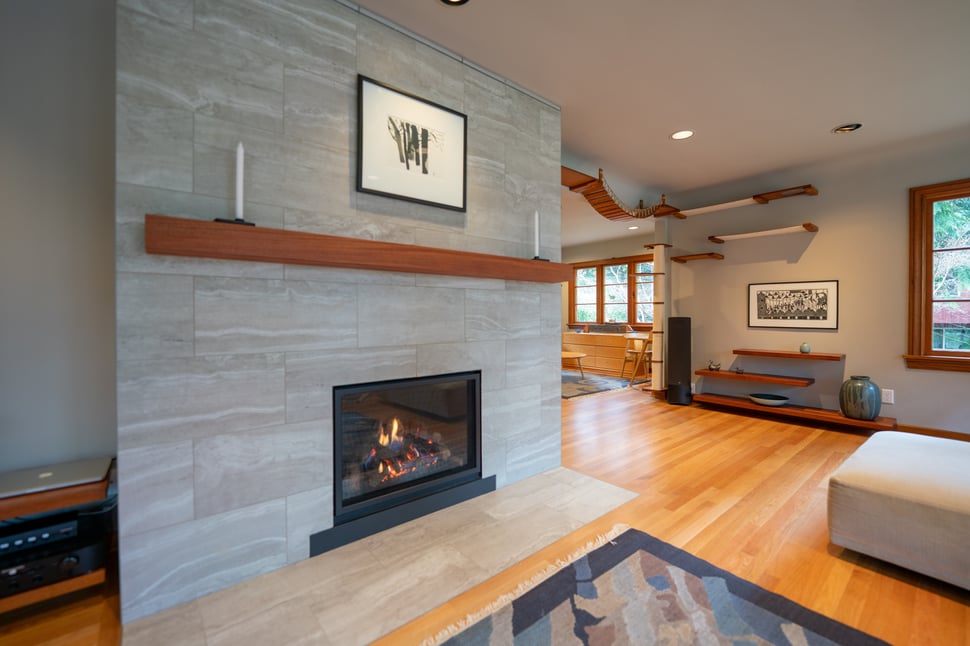 To maintain a safe and efficient chimney, follow these essential best practices and chimney maintenance tips:
1. Regular Professional Inspections and Cleaning
Enlist the expertise of a qualified chimney service professional to inspect and clean your chimney regularly. They can identify issues, recommend a chimney repair, and perform a thorough cleaning to remove accumulated debris.
2. Proper Gear and Safety
When accessing the top of your chimney for inspections or maintenance, ensure you have the necessary safety equipment to prevent accidents.
3. Reducing

Chimney Fire

Risk
The best way to mitigate the risk of chimney fires is through consistent cleaning and inspections. The frequency of cleaning depends on usage and fuel type. Hardwoods like oak burn cleaner and produce less buildup compared to softwoods.
4. Identifying When You Need to Have Your

Chimney Swept
Observe any changes in your fireplace's performance, such as smoke entering your home. This might indicate the need for immediate inspection and professional chimney sweep cleaning.
5. New Home Purchases and Seismic Events
If you're buying a new home, ensure the chimney is inspected. If your home has experienced a seismic event, it's critical to have your chimney checked for structural damage.
6. Adherence to Building Codes
Maintain the recommended distances between your fireplace and combustible materials to prevent fire hazards. Building codes also outline requirements for hearth and mantel sizes. And as always, keeping fire safety in mind, you should keep a fire extinguisher serviced and nearby.
Safety is Our Priority
Fireplaces and wood stoves provide warmth and a sense of tradition to homes. However, neglecting their maintenance can lead to serious safety hazards. By prioritizing regular, professional care for your chimney, you can enjoy the cozy ambiance of your fireplace while keeping your family and property safe. Don't underestimate the importance of proactive maintenance, and remember, a well-maintained chimney ensures your home remains a haven of comfort.
For more in-depth insights into maintaining a safe home environment, don't forget to download our comprehensive home maintenance eBook, "Redefining Home Maintenance: The Proactive & Essential Guide for Homeowners." Your family's safety is our top priority.