As a homeowner in the Pacific Northwest, you face a particular set of challenges related to the climate we live in. Wet, cold, and wind are not kind to housing materials. Without putting some thought into home maintenance, small problems can become big ones before you know it.
Maybe you notice wood rot on your siding or window trim. Or you see discoloration on the drywall in an upstairs bedroom–telltale signs of water damage. During the winter months, you may notice the heating system is not working as efficiently as it once did. You have two options: ignore these problems or find a way to fix them.
With life pulling you in every direction, how can you manage home maintenance so these problems can be prevented altogether or noticed before they expand into major home restoration projects? With a bit of forethought, you can manage these tasks and keep the homeownership mayhem to a minimum.
Download a
Copy of this eBook
Read the eBook to Discover:
Home maintenance basics & FAQ
When to call a professional
Home maintenance solutions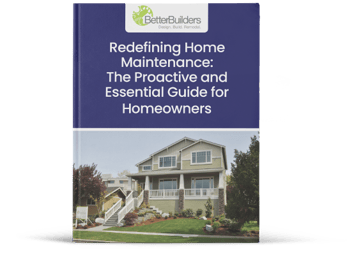 Fill out the form to get a personal copy of this eBook.
Do you have a home maintenance checklist? What items should be on a seasonal home maintenance checklist? This checklist will include everything from HVAC cleaning and filter replacement to gutter cleaning and roof inspection.
A well-thought-out checklist is your primary tool when it comes to home maintenance. Keeping up to date on a checklist will keep your household on track throughout the year and can be a useful reference tool for professionals when more than maintenance is needed and problems need to be fixed.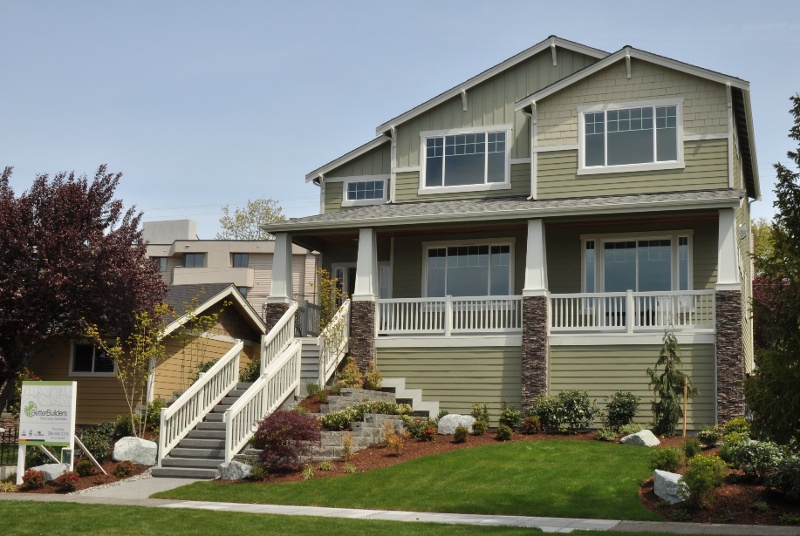 Beyond the checklist are those nagging questions you may have about keeping your home functioning at its best. Here are a few of the most frequent home maintenance questions we get when consulting with our clients.
Frequent Home Maintenance Questions & Answers
Q:
How often do I need to re-paint my home?
A: It depends on the location of the home. First, are you living on or near the water? The wind off the coast and salt water will require more frequent painting. Next, what material is your home made of? Wood will require more frequent attention and painting than other materials.
Q:
How do I know when to repair or replace the roof?
A: If there are signs of water damage or you see water leaking in, that is an obvious sign that replacement or at least repair is needed. Different materials, like asphalt shingles, slate, or metal, have different grades of quality and different lifespans.
In areas like the Pacific Northwest, with frequent rain and high humidity, moss can grow on roofs and cause problems. Regular cleaning and proactive repair can extend the life of a roof.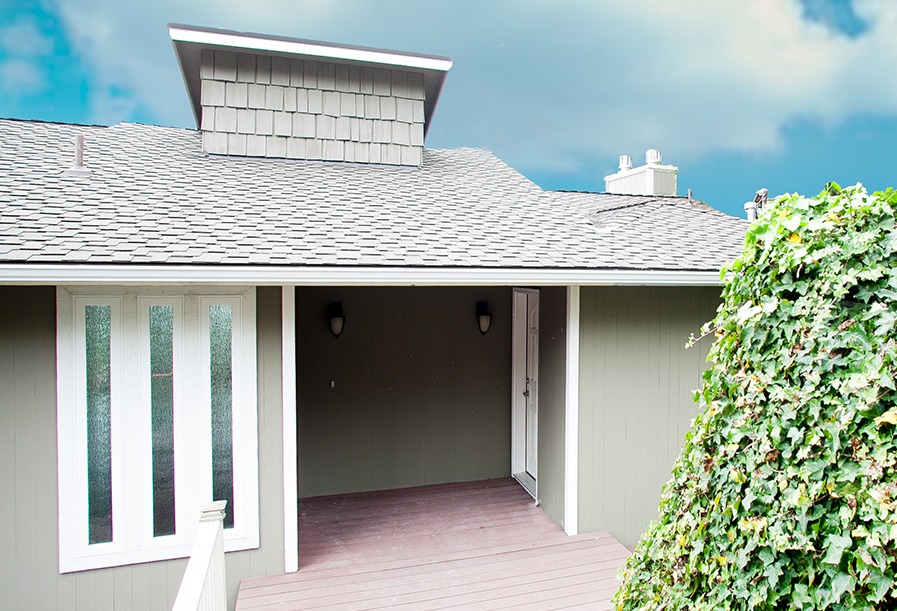 Q:
Can the glass in my windows be replaced?
A: Most of the time, yes. Almost all glass can be replaced and upgraded with newer multi-pane glass. You can also get "Low-E" (Low Emissivity) glass which blocks ultraviolet radiation. Those UV rays are what cause furniture and carpet to fade.
If the inside of a multi-pane window is foggy between the panes of glass, that is a sign that moisture is getting in and the seal has failed. This is another sign that the glass may need to be replaced.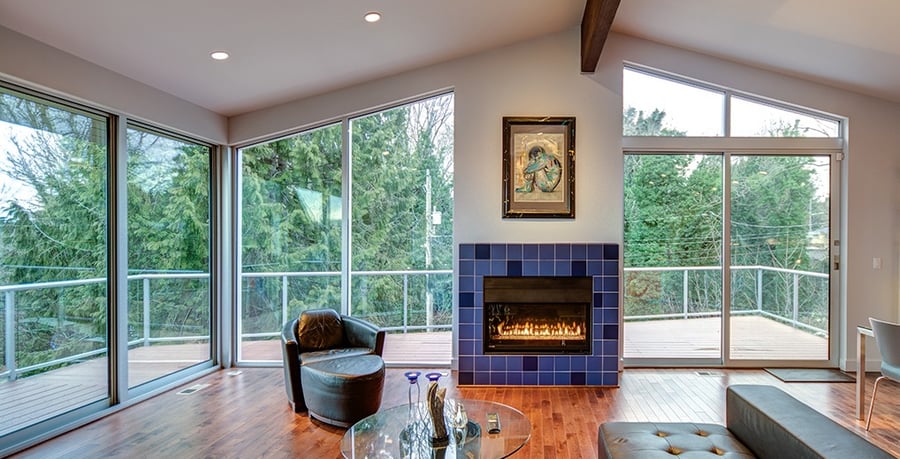 Q:
How do I know when I need to replace my windows?
A: Window repairs or replacements are needed when existing windows do not properly function or do not perform well in terms of energy efficiency. Replacements are also needed if the window is not in good condition or you are ready for a new look for your home.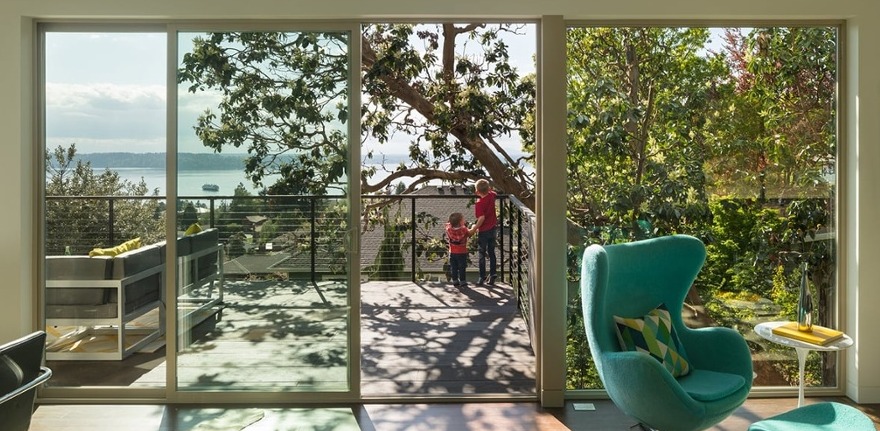 Q:
How do I discover the root cause of a leak in my home to repair it correctly?
A: Finding a leak is a tactical process that takes time and patience. Identifying the path of water infiltration might require a "surgical demolition" from where the effects of a leak are noticed (warping wood, wet and discolored drywall, or flooring) to the source of the leak.
If you discover a leak, it is important to work with a qualified general contractor to correct it because the proper resolution will often require multiple tradespeople to complete it.
Q:
I live near the ocean.
What exterior (roofing, siding, decking, windows) products hold up to salt water the best?
A: On the coast, you need building materials that will stand up well to salt water, heavy rain, and wind. In most cases, hardwoods like teak, ipe, mahogany, and other common boat-building woods perform well in saltwater locations.
Cement board siding also works well in coastal environments. Composite and plastic materials can be viable alternatives but are expensive and not available for all applications. Hard-wearing exterior paint will serve you well in protecting materials against the elements. Pay close attention to areas where two pieces join, as this is where problems tend to start.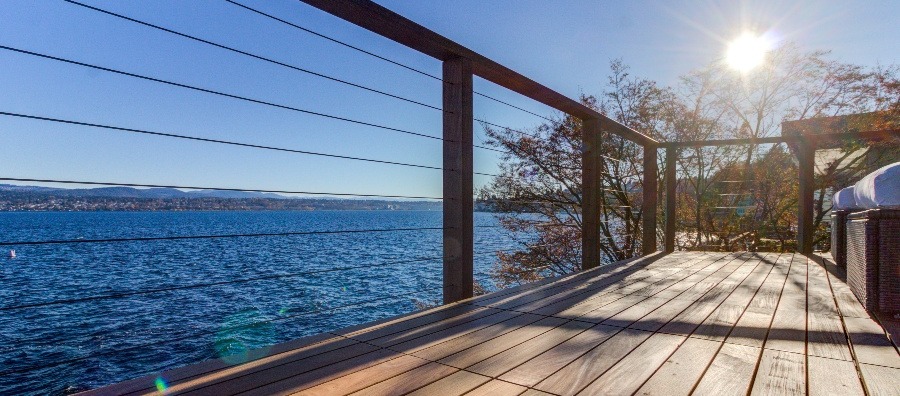 Q:
How do I choose the best low-maintenance exterior materials?
A: The first step is to establish a budget. There is a balance between the aesthetic you want and the maintenance required of the materials. You can find less expensive low-maintenance materials, but these may not be as visually appealing as pricier alternatives. Cedar shakes are low maintenance if the gray tone they take on with age is the aesthetic you are looking for. They can be painted, but that will require more maintenance. Brick will require less maintenance than metal, plastic, or even cement composite siding. Remember, "low maintenance" doesn't mean "no
maintenance."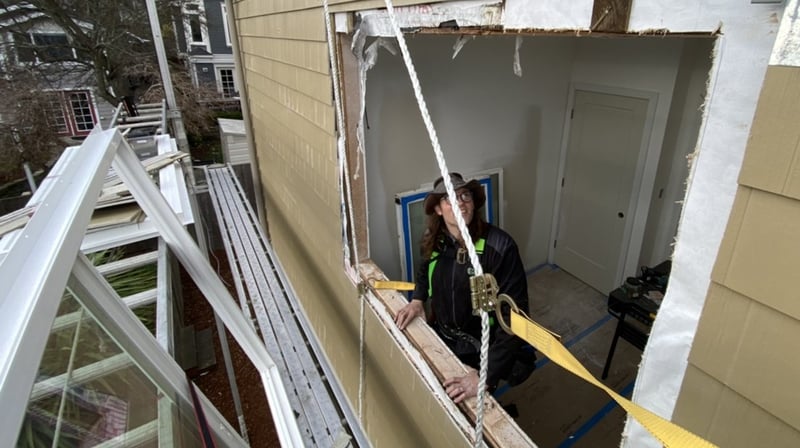 Q:
I have a crack in my foundation; what problems can that cause?
A: Cracks in the foundation can cause a number of problems. They can bring floors out of level and become a path for water, rodents, and insects to infiltrate the home. If the foundation is not stabilized, it can cause windows to crack and doors to not close properly. You might see damage to drywall and gaps or breaks in trim work. Foundation cracks, when severe, can lead to catastrophic structural failure in a seismic or high-wind event.
Q:
Is it safe to power wash my home?
A: Yes. However, the key to completing it safely depends on the proper pressure used. Do not use a high-pressure washer on the roof because it will remove protective granules from the roofing material. Always refer to the warranty and maintenance guide for the products you are washing. Whether using pressure or not, it is important to wash your home regularly. This also gives you an opportunity to inspect elements of the home exterior that might require maintenance.
Q:
How do I know if my electrical panel is safe?
A: There are lists available that identify several electric panels known to be fire hazards. Panels on this list should be replaced. The typical lifespan of an electric panel is 30 years, and it should be replaced at that point. Temperature variations can cause a panel to fail over time. The metals used in close proximity corrode and cause the panel to fail. Circuit breakers tripping or making funny noises is also a sign of potentially needing replacement. You should always consult with a qualified general contractor or licensed electrician before any work on your electric panel.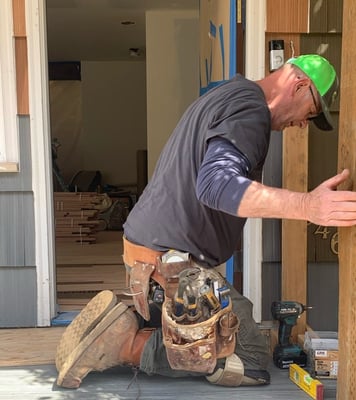 Q:
Do I need to replace my knob and tube wiring?
A: The consensus is yes because knob and tube wiring is a known hazard and does not meet the current code anywhere. The increasing power needs of homes–over the past several decades especially—can cause old knob and tube wiring to overheat. Insulation placed around wiring concentrates the heat in the wires causing them to heat up, creating a fire risk. It is best to work with a professional to replace electrical components in the home.
Q:
Do I replace or repair my heating system? What is the best heating system?
A: Older systems can become less efficient, costing you more and more money in repairs and in heating bills, not to mention the environmental impact. Newer units are more energy efficient and come equipped with better filtration systems, so recirculating air is cleaner. You may want to move a system to repurpose the space in your attic, basement, or garage where the unit is housed. All heating systems have pros and cons.
An HVAC professional can help you decide what size, number of systems and location will serve your needs best.

Q:
What are the benefits and challenges of installing air conditioning in Seattle?
A: There are many benefits to having AC in your Seattle area home. With increasingly hot summers and the rising risk of wildfires, air conditioning units will help provide cool, clean air for your family. If you currently have heat but not air conditioning, you will most likely need to install a new HVAC system, or else place individual air conditioning units such as mini-splits, throughout your home. The age and configuration of many existing heating systems mean they cannot be easily retrofitted to include air conditioning. Replacing a heating system with a full HVAC system might also require larger ductwork and more robust return air and supply vents.
Q:
What are the common causes of mold in a home?
A: To thrive, mold only needs moisture and a food source. Poorly ventilated laundry and bathrooms are common contributors to mold issues. The food source might include cellulose, wood, cardboard, insulation, or paper – all common elements in home construction.
Q:
What are the common causes of unwanted water in basements, and how can I correct them?
A: Where do your downspouts lead? Improperly run downspouts are a major cause of water infiltration in basements. The other main cause is improper grading along the foundation. Hydrostatic pressure can force water up through basement floors and walls if your home is on a hillside, but this is uncommon. A sewage backup is another–and certainly the most unpleasant–cause of basement flooding. These issues are often complex and require thorough research and professional knowledge to resolve. You should always reach out to a trusted general contractor
for guidance.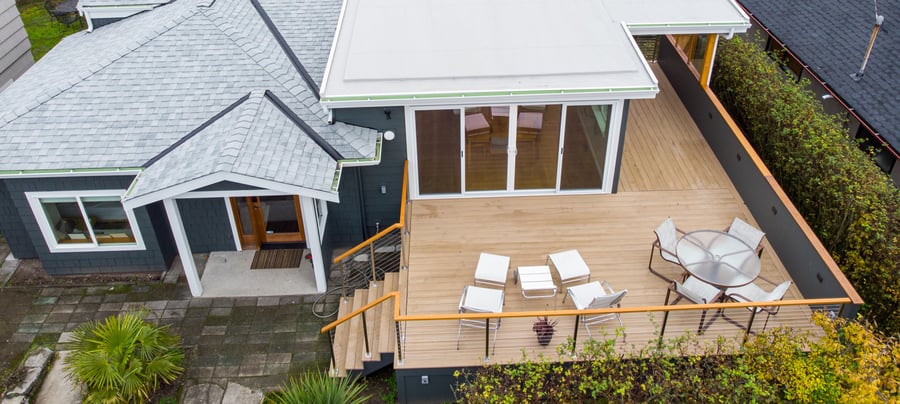 Q:
What are the advantages and disadvantages of installing a metal roof?
A: On the advantage side, a metal roof will, with proper maintenance, last a very long time. They reflect heat away instead of absorbing heat, which is helpful in the summer and less so in the winter. On the downside, installation and maintenance should be left to a professional. The cost of a metal roof is significantly higher than traditional asphalt shingles.
Can we Manage Home Maintenance on Our Own?
Being proactive about maintenance is great, but at some point, problems move from a maintenance issue to a repair or renovation issue.
When you catch things early, you have a number of options. You can try to fix the problem yourself. Maybe it is just a matter of replacing a leaky feed line into a toilet–no problem. But perhaps you've noticed some soft spots around the base of the toilet - which may be more plumbing and carpentry than you feel ready to tackle. When you do take on a project that is beyond your expertise, it can become a recurring problem. If a repair is not done properly, it will only get worse and more expensive to fix over time.
Sometimes you notice problems but want to wait for the "right time." While this is understandable, problems might escalate from discoloration around a window to bubbling paint and drywall, to a soaked floor, and worse.
Waiting for the right time can also be called "deferred maintenance." Simply put, deferred maintenance will decrease the value of the home.
While the cost of general upkeep of a home can be a source of frustration, the greater cost comes when you let things go for too long. Out of sight, out of mind is not a good home maintenance strategy.
The "right time" to make repairs is right when you notice the issue.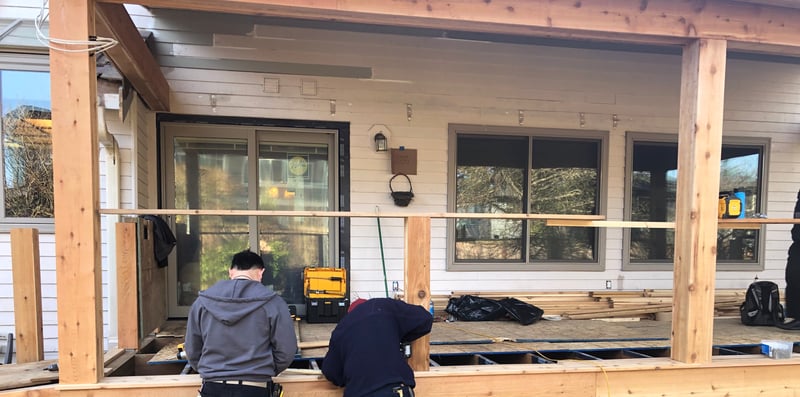 Should We Call in a Professional?
If you have the knowledge, skills, and time to fix problems around your home, that's awesome. But if you know that you don't have those skills – or if family members are begging you not to strap on that tool belt–you might want to ask for help.
Who should you contact? Here are your three main options:
A handyman might be great for smaller projects like replacing one or two windows or fixing outside steps.
Sometimes a repair project grows beyond one skill. Like if you think a repair will be a matter of replacing some drywall and repainting, that's one thing. But if you find wood rotting under the drywall, and it extends from an upstairs window down into the first floor, a number of trades now are going to be needed.
A handyman might be skilled in one element of the project but not the range of skills needed to properly fix the issue.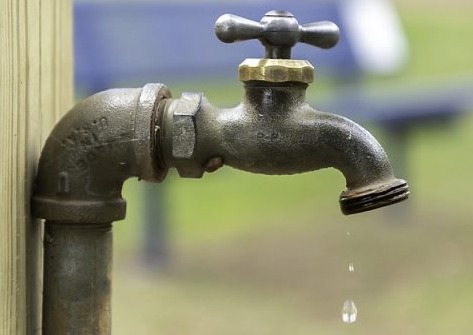 Some companies specialize in doing one thing very well. They may replace windows, install or repair roofs, or build you a nice deck. When it comes to home repairs, these standalone companies won't be able to do any adjacent work like framing, drywall, painting, or plumbing. Usually, a home repair involves several trades to fix the problem correctly. The challenge here is similar to the handyman challenge. Expertise in one area does not necessarily translate into a well-managed project with multiple trades involved.
If the job is to simply replace a few windows, or if you are confident that the job is just replacing a roof, a standalone company makes
You are seeing the pattern. When real problems arise in your home, whether it's water damage or something else, the real solution will likely involve more than one trade. A general contractor will be able to bring in experts in roofing, framing, drywall, trim work, etc., to ensure the job is done correctly from beginning to end.
The up-front cost may appear to be more; however, you will have the proper solution the first time, not be left chasing solutions over years and throwing money at the problem when it appears again. A reputable general contractor will be forthcoming if they are not the cost-effective choice.
If a maintenance issue goes from a small repair to something more major, especially if you decide that a renovation is in order since you are having work done anyway–a general contractor is the right choice.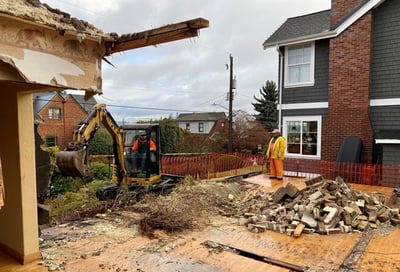 Download a
Copy of this eBook
Read the eBook to Discover:
Home maintenance basics & FAQ
When to call a professional
Home maintenance solutions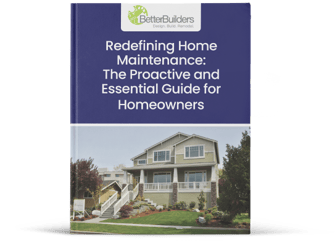 Fill out the form to get a personal copy of this eBook.
Home Maintenance Solutions
Home maintenance is about staying vigilant so small problems don't spiral out of control. One way of managing this is to take your home maintenance checklist to the next level.
Consider having an annual or twice-yearly (spring and fall) maintenance inspection done by a professional contractor. Better Builder offers this service to our clients, and it provides a number of benefits.
When you sign up for an annual maintenance and repair program, we help you take care of those checklist items in a proactive manner.


The idea is to catch problems so we can repair them before a more expensive replacement is needed. This approach helps the materials and systems in your home last longer than they otherwise would.


When repairs are needed, we provide you with a pricing proposal so there are no surprises.


Hiring Better Builders for a multi-year maintenance inspection allows us to get to know your home on an intimate basis.


By working with our company regularly, we will see things that are developing that will need to be addressed in the future.