Whole-Home Remodeling in Seattle, WA
Is your Seattle home looking drab and outdated? Perhaps you bought your home because you loved the location, but you knew you would remodel it someday. If that day has come, team up with Better Builders on your whole house remodel.
We are Seattle's renovation experts, drawing on decades of combined experience to deliver exceptional results. We're confident we can help you fall back in love with your home!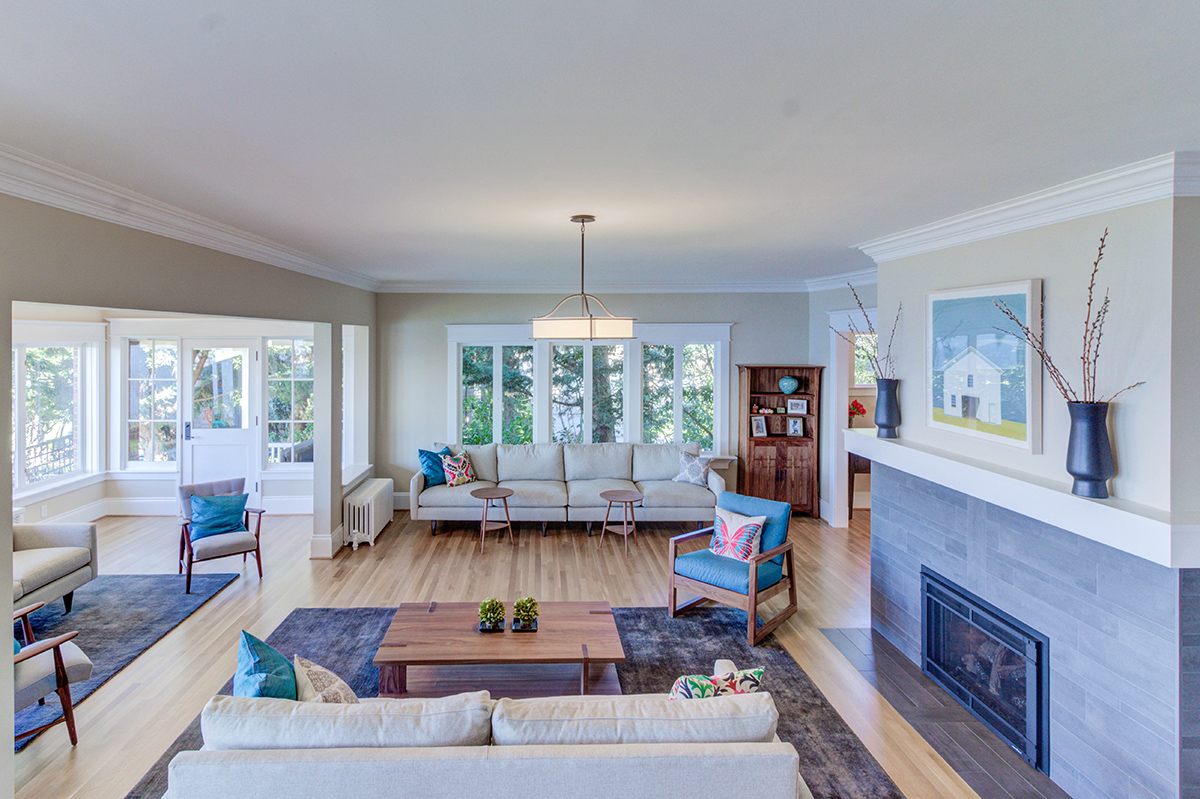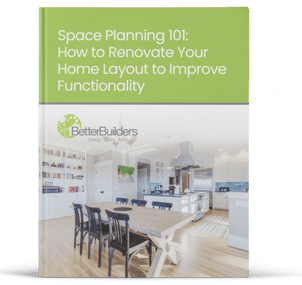 Download the eBook:
Space Planning 101: How to Renovate Your Home Layout to Improve Functionality
Reasons To Consider a Whole-House Remodel



Take a closer look at each room in your home. If you wish you could change more than half of them, you need a whole-house remodel. Here are the most common reasons to pursue a large-scale renovation:
You love your home's location but your family has outgrown the space.
You're embarrassed to have guests over because your home is in poor condition.
You bought a distressed home at a great price and now you plan to make it your own.
You want to age in place by moving the master suite to the ground floor, widening the halls and doorways, and adding a walk-in shower.
The Process of Remodeling Your Whole House
Of all the remodeling services you can choose, a whole-house renovation is the most extensive. Here's how we ensure the project goes off without a hitch:
Designer Interview: A project developer and interior designer or architect meet with you virtually or in person to discuss what you hope to achieve by remodeling your home.


Project Estimates: We put together a design proposal, complete with estimated lead times for services rendered.


Site Measurement: We meticulously measure the rooms you want to remodel to help us produce accurate designs and drawings.


Schematic Design: The saying "form follows function" holds true with our designs. This means we focus on creating a space that meets your functional needs and achieves your aesthetic preferences.


Design Development: We define every design detail, from bathroom tile and closet dimensions to doorknobs and cabinet hardware.


Construction Drawings: Our designers produce computer-aided design (CAD) drawings to help you visualize the finished product. We also present our designs to the production team and city permitting offices to cover all our bases.


Pricing and Estimation: To simplify things, we work on a fixed-cost basis. Pricing out your material selection and labor costs allows us to offer an all-inclusive price, which won't increase unless you request a change. Once you sign the price agreement, we present the construction contract, and work can begin on your home.
Why Choose Better Builders?
Before you begin your home's transformation, you must find a qualified remodeling company in Seattle to complete the task. Here's why you should choose Better Builders for your whole-house renovation project:
We believe in delivering quality and value.
We incorporate sustainable projects and methods into our award-winning designs.
Our pricing and design process are completely transparent.
We are licensed, insured, and have an A+ rating with the Better Business Bureau.
Our work comes with a five-year craftsmanship warranty.

Since starting in 2010, we have built a reputation for being trustworthy and caring. We always put your best interests first to ensure every detail of your whole-house remodel meets your family's needs without compromise. Place your confidence in our team, and you can expect years of satisfaction from your newly renovated home.
Frequently Asked Questions About Whole-Home Remodeling
Q: What room should I renovate first during a whole-home remodel?
It's difficult to say as there are a few ways to look at the starting point for a whole-house remodel. In most cases, you'll be working around structural changes for electricity and plumbing, outward. You'll need to know where those new wires and pipes need to go, so before anything gets done, you usually want to know which rooms you'll want to remodel and what their new layout will be.
Beyond structural logistics, many homeowners start with the kitchen or bathrooms, but you can begin anywhere that catches your interest. Start with the most important space to you as your design choices may influence the other rooms you're remodeling.
Q: How long does it take to do a whole-house remodel?
A typical whole-house remodel will take roughly a year to complete, with smaller houses taking several months less and larger houses taking several months more.
Of course, your particular remodel might take more or less time due to any number of factors, such as:
How many rooms you're remodeling
Permit delays
Sourcing for custom pieces
And more
A consultation with a remodeling company will provide a better idea of the time frame for your unique project.
Q: Is it better to buy a new house or renovate my current one?
While it's impossible to say that remodeling is always better, there are quite a few reasons to favor remodels and renovations over buying new and moving.
From a value perspective, a newly remodeled home can eliminate all the lurking problems that drag down the value of a home over time, resulting in better value than buying.
You can also get everything you want for every room from a whole-house remodel. When you're shaping an entire house around your vision of a perfect home, there's no need to compromise on features that aren't quite right because the rest fits.
Schedule a Renovation Exploration Call
Request a free virtual consultation and discover how you can turn your home renovation dreams into reality.