Whole-House Remodeling in Seattle, WA
Is your Seattle home looking drab and outdated? Perhaps you bought your home because you loved the location, but you knew you would remodel it someday. If that day has come, team up with Better Builders on your whole house remodel.
We are Seattle's renovation experts, drawing on decades of combined experience to deliver exceptional results. We're confident we can help you fall back in love with your home!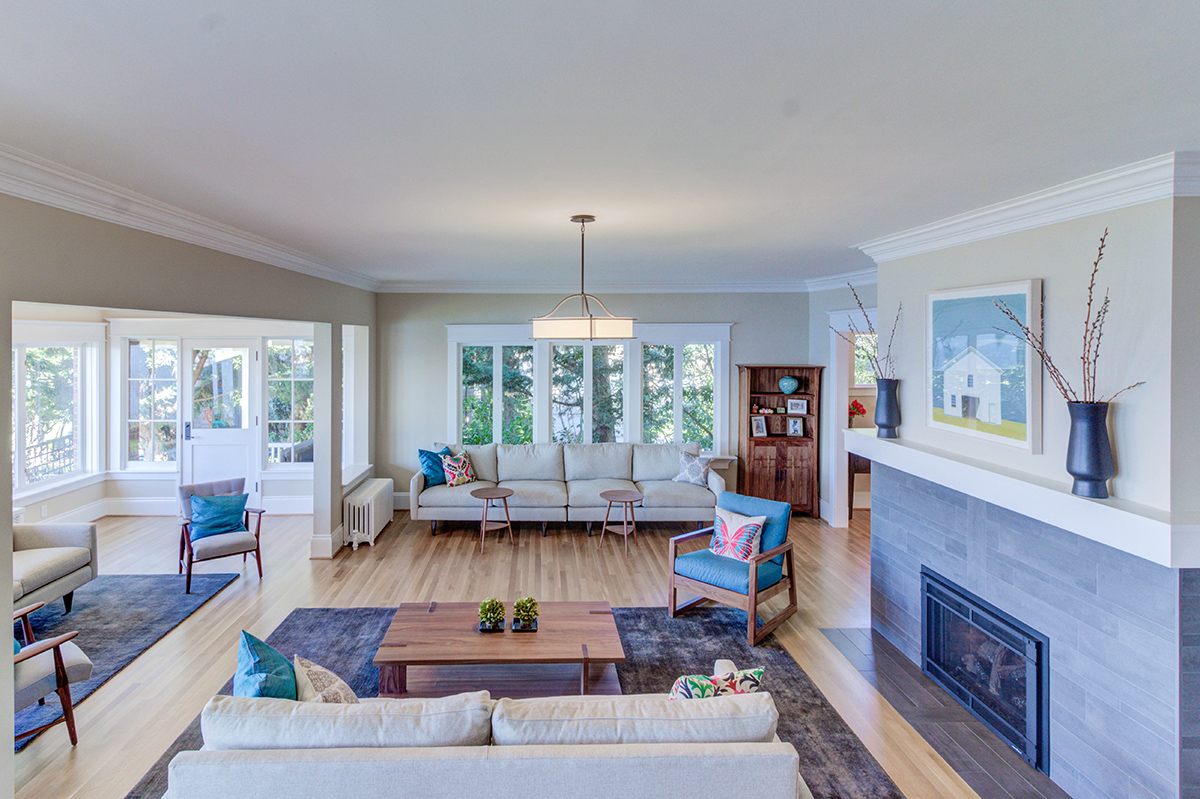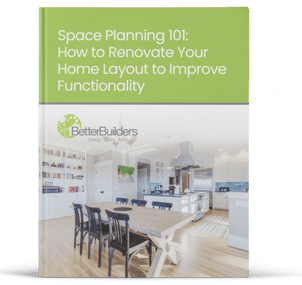 Download the eBook:
Space Planning 101: How to Renovate Your Home Layout to Improve Functionality
Reasons To Consider a Whole-House Remodel



Take a closer look at each room in your home. If you wish you could change more than half of them, you need a whole-house remodel. Here are the most common reasons to pursue a large-scale renovation:
You love your home's location but your family has outgrown the space.
You're embarrassed to have guests over because your home is in poor condition.
You bought a distressed home at a great price and now you plan to make it your own.
You want to age in place by moving the master suite to the ground floor, widening the halls and doorways, and adding a walk-in shower.
Frequently Asked Questions About Whole-Home Remodeling
Q: What room should I renovate first during a whole-house remodel?
In most cases, you will want to begin by determining which rooms you'll want to remodel and what their new layout will be. The second step is to work with a contractor to define the necessary structural changes for electricity and plumbing. Take a look at the Better Builders defined process that enables thorough and efficient projects.
Q: How long does it take to do a whole-house remodel?
A typical whole-house remodel will take roughly a year to complete, with smaller houses taking several months less and larger houses taking several months more. Read this article to learn what a typical timeline looks like for a home renovation.
Of course, your particular remodel might take more or less time due to any number of factors, such as:
How many rooms you're remodeling
Permit delays
Sourcing for custom pieces
And more
A consultation with a remodeling company will provide a better idea of the time frame for your unique project.
Q: Is it better to buy a new house or renovate my current one?
While it's impossible to say that remodeling is always better, there are quite a few reasons to favor remodels and renovations over buying new and moving.
From a value perspective, a newly remodeled home can eliminate all the lurking problems that drag down the value of a home over time, resulting in better value than buying.
You can also get everything you want for every room from a whole-house remodel. When you're shaping an entire house around your vision of a perfect home, there's no need to compromise on features that aren't quite right because the rest fits.
Schedule a Renovation Exploration Call
Request a free virtual consultation and discover how you can turn your home renovation dreams into reality.