Every day, homeowners are faced with the dilemma of outgrowing their homes. Whether it is due to the need for additional space for a growing family or needing different functionality to age in place, your needs and wants change over time, and your home should change with them. The extremely complicated decision boils down to two options: renovate or relocate.
In this article, we'll explore the factors you need to consider when deciding whether to move to a new house or renovate your current home. From budget considerations to the potential return on investment, we'll delve into the pros and cons of each option. With the help of industry professionals, you'll gain valuable insights that will enable you to make the right decision for your unique circumstances. So, before you embark on a major home makeover, read on to ensure you're on the right path.
Where Do You Assign Value?
When homeowners initially consider a major remodel project, they often start dreaming up how to make drastic home improvements to improve their lifestyle. The next thing homeowners think about is the significant financial investment involved. This brings us to the question — what's a better return on investment?

Which option is the "better" choice varies from person to person. Is the value of your renovated home greater than or less than the value of a new home? It's important to consider how long you plan to live in either location, as this can vary the impact of the expense over time. While the financial commitment of a remodel and the associated renovation costs are important considerations, it's not the only value you should consider.
Take into account different factors that are important to you, such as having a solid connection to your neighborhood, being conveniently located near your kids' school, or being close to family. Do you value the potential resale value of your home more than the prospect of enjoying an enhanced quality of life by staying there for an extended period?
Is Renovating Worth It?
Do you have a strong emotional attachment to your current home? Do you love your neighbors, neighborhood, community, view, or anything you will only have at your current home? Then, you have an extremely compelling reason to stay where you are and choose to renovate your existing home. It's easier to improve the things you can control, like your home, rather than relocating and facing unforeseeable circumstances like nosy neighbors or pesky HOA boards in a new neighborhood.
Remodeling your current home offers several advantages. For one, you can work on a space that you already own. Additionally, considering the current state of the real estate market and mortgage rates is important. The availability of new homes for sale may be limited, and the prices could exceed your budget. Finding a flawless house that won't need home repairs or improvements to meet your standards is highly improbable.

Moving to a new home can be a hassle and time-consuming: new neighbors, new school districts, new everything. You might still have some compelling reasons to move. We recommend starting your decision-making process by asking yourself to rate how you feel about your current home. Do you love your current location or wish you'd never moved there? It's also important to remember the home equity you may have built in your home if you've been there for a while.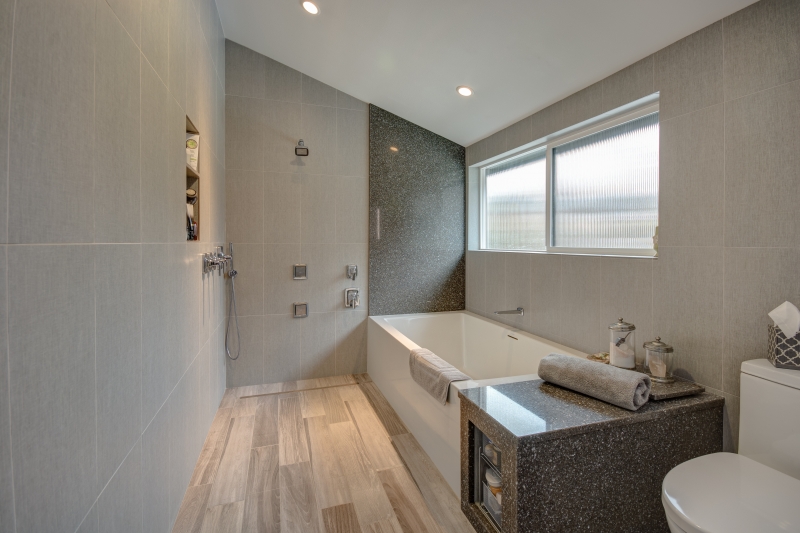 See the project gallery for this master bathroom remodel completed by Better Builders.
If the gap between the home you started with and the home you need now is greater than the investment of a renovation project to meet those needs, it is likely in your best interest to move. Maybe you have new neighbors who are … less than ideal. Whatever the reason, only you can decide the best decision for you and your family. In the right housing market, with the right real estate agent partner, finding your dream home could be a breeze.
Transforming Your House into the Perfect Home
After careful consideration, you've decided to make your current home somewhere you plan to stay for years to come with a home renovation. Start by listing everything you'd like to see change in your house. Then, rewrite that list in order of priority. Would you like to complete a kitchen remodel, open up your living room to the kitchen, add more square footage, or would you like to revamp the floorplan altogether? A clear plan will help you, and our contractors will keep your remodel focused and cost-efficient.

Are you only intending to remain temporarily? Concentrate on a handful of minor undertakings that will enhance the attractiveness of your property. Instead of a complete renovation, think about making small updates.
If you have plans to stay for an extended period, focus on home remodeling projects that will enhance your living areas for many years. It's important to anticipate potential changes in your lifestyle and physical abilities. Consider renovating your home to age-in-place. Position yourself to design something that will improve your overall quality of life and adapt as you evolve over time.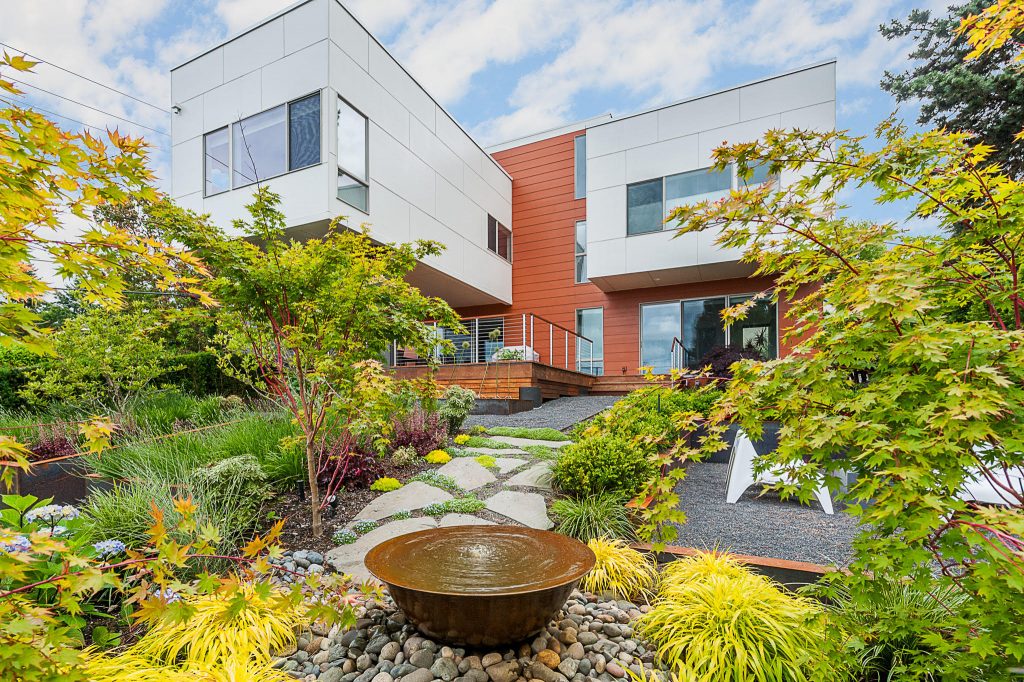 The Othello House: a 5-Star Built Green Home. See the full gallery of the custom home here.

Are You Here to Stay?
When homeowners are questioned about the value of their residence, they often consider the potential resale value. However, there are additional elements that contribute to its worth, taking into account the homeowner's personal values and experiences. Factors such as the neighborhood, schools, views, and more play a role in this decision-making process. How much you invest is determined after you decide you want to stay in your current home.
If you've decided renovation is the way you may go, download this eBook that will help you plan the perfect project for your needs, "The Homeowner's Guide to Planning a Remarkable Renovation."