Basements are full of potential to become usable spaces that are warm and welcoming for the whole family to enjoy. A basement remodel can add a significant amount of usable space and value to your home.
There are many ways you can turn a basement into much more than just a drop zone for extra junk or storage in your home. Here are nine great ideas for finishing out a basement.
#1: Playroom
Tired of having your kid's toys strewn all over the house? Creating a dedicated creative space away from the main living area is a great way to utilize a basement. This space can be used for your kids to comfortably get out their toys, set up elaborate tents or forts, and get out craft supplies without these items creeping into the main living space–this could mean, no more stepping on Legos!
#2: Entertainment Room
You could turn your basement into one large entertainment space or game room. A place where you can entertain guests, enjoy a movie, play a board game, put together a puzzle at a table, play some pool or ping pong or air hockey, set up some vintage video games, a bar, and lounge area, wine cellar, etc. It can be a space dedicated to free-time play. You can turn it into a hub for kids and their friends or a place to invite your friends over to hang out instead of going out.
#3: Office Space
If the pandemic years taught us anything, it's that everyone could use a quiet space in their home to set up a home office. Why not turn your basement into the perfect place to be productive without interruption? A basement is a blank slate to design your office just the way you have always wanted it. A place that is all your style to boost your success.
#4: Music Room
If you or someone in your family likes to play a musical instrument the basement is a great place to set up a space for creating some melodic noises. Maybe consider some soundproofing options while you're designing your space. No longer will you be subject to band practice in the middle of the living room!
#5: Media Room/Home Theater
Do you enjoy watching a movie or having an amazing atmosphere to watch the big game? Why not turn the basement into a dream media room? You can go all out with a giant projection screen and theater-like chairs or go cozy and contemporary with oversized comfortable furniture and large flat-screen television. Just don't forget the snack bar!
#6: Basement Guest or Mother-In-Law Suite
You can turn your basement into the ultimate guest retreat if you love to host family and friends for overnight visits. Make it a space that they can truly feel at home and comfortable in, with just the right amount of privacy. A place that will make them feel welcomed and wanted and like they can't wait to come back and visit.
#7: Basement Home School or Homework Center
We have all had to get creative with the way our kids manage school in the past few years. Why not create a space to be able to do work with little distraction? Space your children feel like they can make their own and be excited to get some learning done. If your children attend school in person, it can be somewhere to do homework and keep all things school organized, tidy, and hard to lose.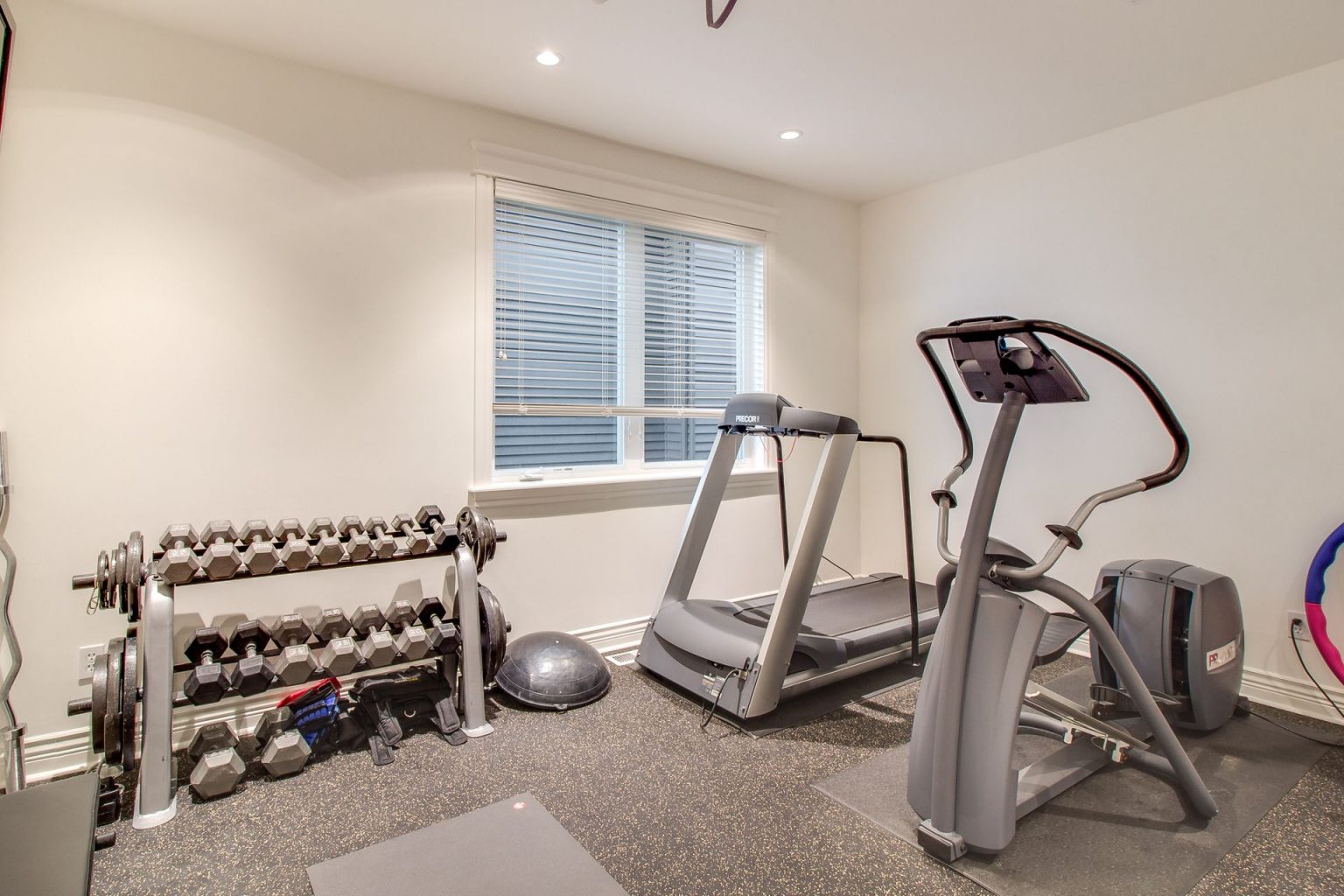 People had to adapt to keep up their fitness habits during the pandemic by learning to work out at home. Maybe you've determined that you prefer working out from home over going to a gym. It is a time saver (no commute to the gym) and there could be long-term cost savings because you're not paying for a gym membership. You can take breaks during the workday if you work from home to get a quick workout in. Basements are the perfect space for a gym because they are typically cooler than upper levels, have certain levels of noise reduction, and the dedicated space could help you feel more committed to working out. You can design your gym to best suit your fitness habits.
#9: Basement Multi-Use Space
You don't have to use the entire basement for just one thing, it can be broken up into smaller rooms or sectioned off into different zones. Your basement can be a basement kitchenette, gym, theater, game room, and playroom all in one. Or it can be a quiet place to have an office and a spa-like guest retreat during off-hours.
Make the Most of Your Space
If you already have a basement, why not make it functional and livable, while also adding value to your home. The possibilities are endless, you just need to determine what you need/want the most and get started!
Download the eBook, "The Homeowner's Guide to Planning a Remarkable Renovation" and learn how you can proactively plan for the perfect basement renovation.