Many homeowners often prioritize bathroom remodeling projects due to the high level of usage they experience and their desire for these spaces to serve as a tranquil retreat for relaxation. Enhancing your bathroom not only adds comfort to your living space but also increases the value of your home for resale. When done correctly and with attention to detail, it can provide a significant return on investment.
Our expert bathroom remodeling checklist will help you maximize both style and functionality, ensuring that your new bathroom is not only visually stunning but also a joy to use.
1. Identify What Needs to Change or Be Added
Start by pinpointing the main issues you're facing in your bathroom. It could be that you're frustrated with the hard-to-clean tile or grout lines, or perhaps the layout doesn't suit your family's needs. Insufficient lighting or inadequate ventilation may also be problems you're dealing with.

Common challenges that homeowners often encounter in their bathrooms include:
Poor floorplan or not enough space

Not enough storage space for toiletries

Hard-to-clean materials

Materials that can't withstand moisture

Inadequate lighting or no natural light

No ventilation or subpar exhaust fan

No bathtub, a shallow bathtub, or a cramped shower

Outdated aesthetic

Leaks or unreliable plumbing

Mold or water damage

Needing a new shower or new shower doors

2. Collect
Bathroom Design

Ideas

In today's digital age, there are countless resources available to find inspiration for bathroom design. Websites like Houzz, Pinterest, Spruce, and social media channels like Instagram and TikTok are overflowing with captivating pictures of impressive bathroom ideas.

Elements of bathroom interior design that you should focus on for your particular design style include:
Tile - color, size, texture, shape, etc.

Backsplash material

Countertop material

Vanity styles

Paint color or wallpaper

Shower doors

Bathroom fixtures

Toilet paper holder

Towel bars and grab bars

Medicine cabinet

Save your inspirational photos in one specific place on your computer, mobile device, or tablet so your designer can reference them during the design stage of your renovation project.
Certain items, such as light fixtures, sinks, faucets, and cabinetry, might be something you'd prefer to examine and try out in person. Planning a visit to your local home improvement store can be a great way to explore the displays of sinks and bathtubs. This provides a real sense of how they would integrate into your living space. Be sure to take photos of any fittings that grab your attention, and don't forget to collect swatches of paint colors and other finishes during your visit.
Creating a dream bathroom design board is an essential tool for anyone undertaking a bathroom remodel. It allows you to gather inspiration, organize ideas, make informed decisions, and collaborate effectively with professionals. By following these steps, you can create a stunning and functional bathroom that reflects your style and meets all your needs.
3. Evaluate Your Budget
Renovating your bathroom has the potential to increase the value of your home and even cover its costs in the future. However, it is important to consider your budget and timeline before deciding how much you can invest in a customized bathroom project.
Determining the exact cost of a bathroom remodel can be challenging until you have a clear idea of what the project entails.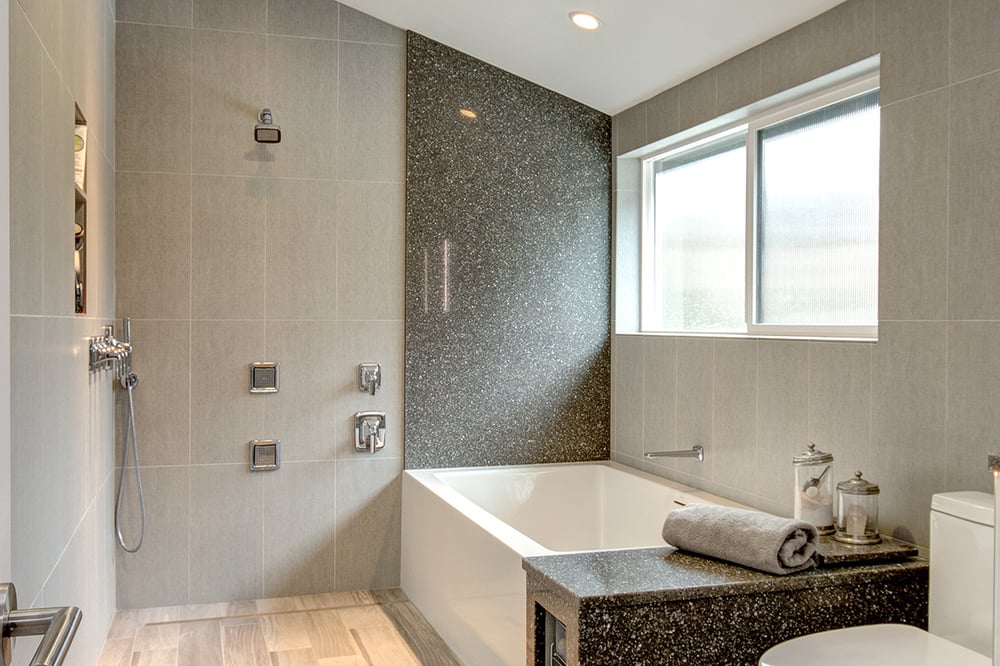 Bathroom Remodeling Cost

: Factors that Can Drive Up the Price of Your

Bathroom Renovation

Relocating plumbing fixtures such as shower heads, faucets, drains, and the toilet, as well as altering the bathroom layout, will have the greatest impact on the cost of your bathroom renovation. Even a small bathroom remodel that involves any changes to the plumbing can end up costing more than expected.

When renovating a bathroom on the second floor, it's important to take into account the potential expenses that may arise from installing the plumbing system between the floor and ceiling of the lower level of your house.

The age of the bathroom also plays a role in the overall cost. Older bathrooms often require more work to ensure they meet safety standards and building codes. Older homes may encounter issues with outdated fixtures that no longer meet code requirements or can't be replaced because the necessary parts are no longer available. In some cases, if the home is significantly old and hasn't been properly renovated before, asbestos testing may be necessary. All of these factors contribute to additional expenses.
4. Talk to the Right Professional
Completing a bathroom remodel is not the time to DIY. You do not want to cut corners and costs where work in your home is concerned, especially areas of the home that have fixtures with the potential to cause significant and costly damage if something is not done correctly. The bathroom is one of the most used spaces in a home, so you will want the work to be executed properly the first time.
Choose quality over quantity. Make sure you are hiring a general contractor who is highly skilled and experienced. The right general contractor makes all the difference. A high-quality design-build contractor will ensure the work is done accurately and in compliance with the code. They will also stand behind their work with assurances and warranties.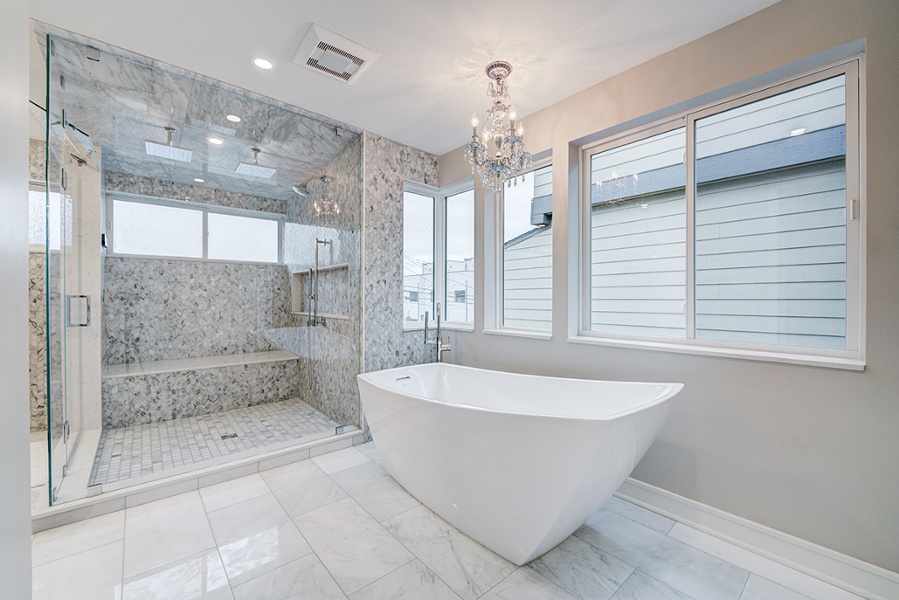 When you choose to work with a design-build company such as Better Builders, you gain the advantage of collaborating with high-end designers who will bring your design board to life and turn your vision into reality.
Before hiring a professional to work on your home, it is crucial to conduct extensive research to ensure you choose the right person for the job. One important step in this process is verifying their credentials by visiting the Labor and Industries website and checking for a city-relevant business license. Additionally, it is recommended to read reviews from multiple sources, ask plenty of questions before making a decision, and request references from previous jobs. While it may be tempting to opt for cheaper work, remember that this decision could end up costing you more money in the long run if repairs are necessary.
When you're ready to begin planning for your dream bathroom renovation, download our eBook, The Homeowner's Guide to Planning a Remarkable Renovation, and schedule a free Discovery Call.