Home Remodeling Services in Issaquah, WA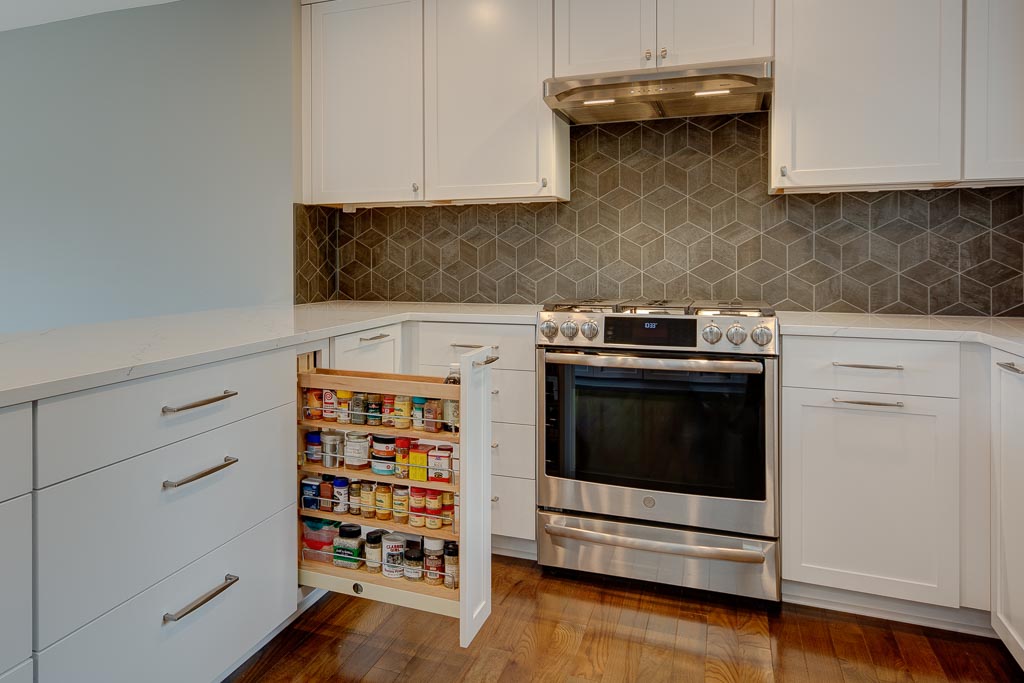 Did you know that any time you decide to remodel your home instead of moving, you're making an eco-friendly decision? Green remodeling lets you reuse existing structures and materials, making it a cost-effective way to get the home you've always dreamed about.
Completing a sustainably designed remodel in an environmentally friendly way requires the experience and expertise of a professional design/build company. Better Builders provides green home remodeling services for homeowners through the greater Issaquah area. We're proud to say that our dedication to sustainable living is transforming how people live!
Are you looking to invest in green home remodeling? Contact Better Builders online today for a free consultation.
Kitchen Remodeling in Issaquah
Choosing to invest in a sustainable kitchen remodel doesn't mean you have to sacrifice style. The design/build team at Better Builders can create an updated kitchen for your home that's both beautiful and functional.
We'll help you choose everything you need for your new eco-friendly kitchen, including sustainable products and materials that complement your lifestyle and daily routines.
Issaquah Bathroom Remodeling
Bathrooms are often among a home's smallest rooms, but they're rich with opportunity in a green remodel. If you've been living with an outdated space that doesn't meet your family's needs, a bathroom remodel that blends function with luxury can turn your existing bathroom into a spa-like oasis.
Need to add on an extra bath? Better Builders excels at adding them on, even in small spaces.
Whole-House Remodeling in Issaquah
A whole-home remodel can be the perfect solution when you want to stay in a neighborhood you love while living the life you've always imagined. Our design/build process makes the whole-home remodel experience as enjoyable as possible, as everything from scheduling to materials selections and construction is managed under one roof.
House Additions in Issaquah
A room addition is a perfect way to expand your home's living space and increase its functionality. Our sustainably designed home additions include:
Additional Home Remodeling Services in Issaquah
Better Builders can help you create new spaces that seamlessly blend with your existing home. As your personal needs change, these unique spaces help you get the most out of your property.
Outdoor living spaces: A beautiful outdoor living area is perfect for entertaining and relaxing. Our team can design and build a porch, deck, or patio where friends and family will love creating memories to last a lifetime.
Auxiliary or accessory dwelling units: Is your house getting overcrowded? Are you working from home more and need a separate office space? Whether you want an in-law suite, workout room, or rental unit, an ADU can enhance your life and add value to your home.
Aging-in-place design: Universal design is ideal for people who want sustainable and adaptable features that make a home more user-friendly as they age. Aging-in-place remodels can be limited, such as making kitchens and baths wheelchair-friendly, or extensive, like an addition to the main level.
The Better Builders design team also provides green remodeling services for:
Home Remodeling in Issaquah, WA by Better Builders
Your home is one of your biggest financial investments. Why settle for anything less than an outstanding remodeling project?
To stay current with eco trends, Better Builders is an active member of the Master Builders Association and its affiliate, Built Green. We design to your needs with careful consideration of your budget and desires and work with you every step of the way in bringing your remodeling project to life.
Ready to get started on your remodel? We invite you to view our gallery of projects and read our reviews to learn what it's like working with us.
If you like our work and what our customers have to say, contact us online to schedule a consultation.