Home Remodeling Services in Clyde Hill, WA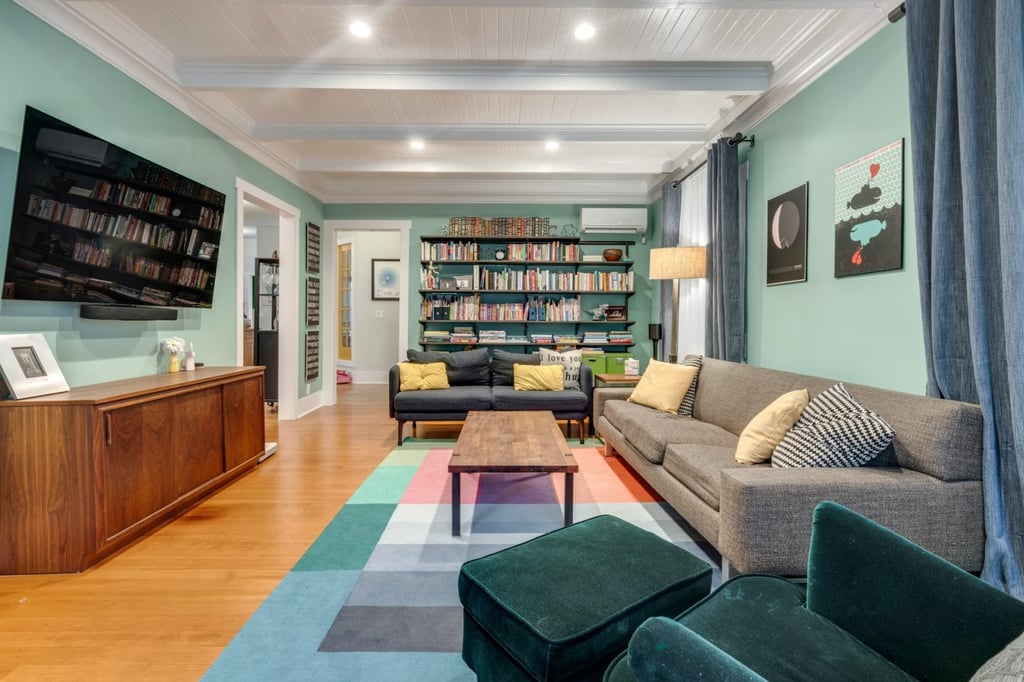 Are you tired of dealing with the shortcomings of your Clyde Hill home? Rather than uprooting your family by moving, why not renovate with help from Better Builders? We can turn your home from dark, cramped, and outdated to well-lit, spacious, and functional!
At Better Builders, we believe luxury living and eco-friendliness go hand in hand. That's why every project we complete focuses on sustainable building practices. Our team would be happy to help you with your eco-friendly remodeling project, from more efficient light fixtures and appliances to an ENERGY STAR® certification for your home.
Contact us to schedule a free virtual consultation.
Kitchen Remodeling in Clyde Hill
The Better Builders team takes a customer-centric approach to kitchen remodeling. Whether you want custom cabinetry, modern countertops, or specialized storage solutions, we can make it happen.
Our goal is to design and build a personalized space that exceeds your expectations of beauty, functionality, and efficiency.
Clyde Hill Bathroom Remodeling
Your bathroom has the potential to be a private getaway, the place you retreat to after a hectic day. If your existing space fails to meet your needs, it could be time to remodel your bathroom.
Better Builders has the knowledge and experience you can trust to deliver high-quality work and a stress-free experience.
Whole-Home Remodeling Services
There's no better way to enhance your home's beauty, comfort, and functionality than with whole-home remodeling.
This is your chance to replace every finish, fixture, and material you ever wished you could change. You can even tear down walls, add entirely new rooms, or redo the layout to improve the flow of your home.
Clyde Hill Home Additions
Many times, making your home work better for you involves adding a little more living space.
From a larger kitchen to a new bathroom to a guest suite, our design team can help you decide what you need to make your house a home.
Outdoor Living Spaces in Clyde Hill
Would you love having an outdoor kitchen? Perhaps you envision entertaining guests on a deck or patio, or you've talked about fencing in your backyard for years.
Whatever the case, team up with Better Builders to create the outdoor living space you crave.
Auxiliary Dwelling Units
Are you familiar with self-contained auxiliary dwelling units (ADUs) and detached auxiliary dwelling units (DADUs)?
These living spaces are popular because they allow you to invite the in-laws to move closer without sacrificing space in your main house.
You can also use an ADU as a source of short- or long-term rental income for an investment that pays you back!
Aging-in-Place Remodeling
Whether you're getting older or facing the prognosis of a degenerative health condition, aging-in-place remodeling could be the perfect solution for you.
Rather than moving to an assisted living facility or nursing home, you can continue living safely and independently at home for many years to come.
Other Remodeling Services
Thanks to our extensive industry knowledge, you have virtually limitless options for renovating your home with Better Builders.
In addition to the services listed above, we also specialize in:
Reach out to us to discuss your next remodeling project, no matter what it entails!
Why Choose Better Builders for Home Remodeling in Clyde Hill, WA?
Don't rely on just any remodeler to take on your home transformation. At Better Builders, we're transparent about our pricing and offer fixed-cost agreements instead of estimates that could change over time.
This is just one way we demonstrate our integrity and ability to provide stress-free remodeling services in Clyde Hill. Find out more by reading our reviews and checking out our project gallery!
Contact us today to get your project started!