Home Remodeling Services in Lake Forest Park, WA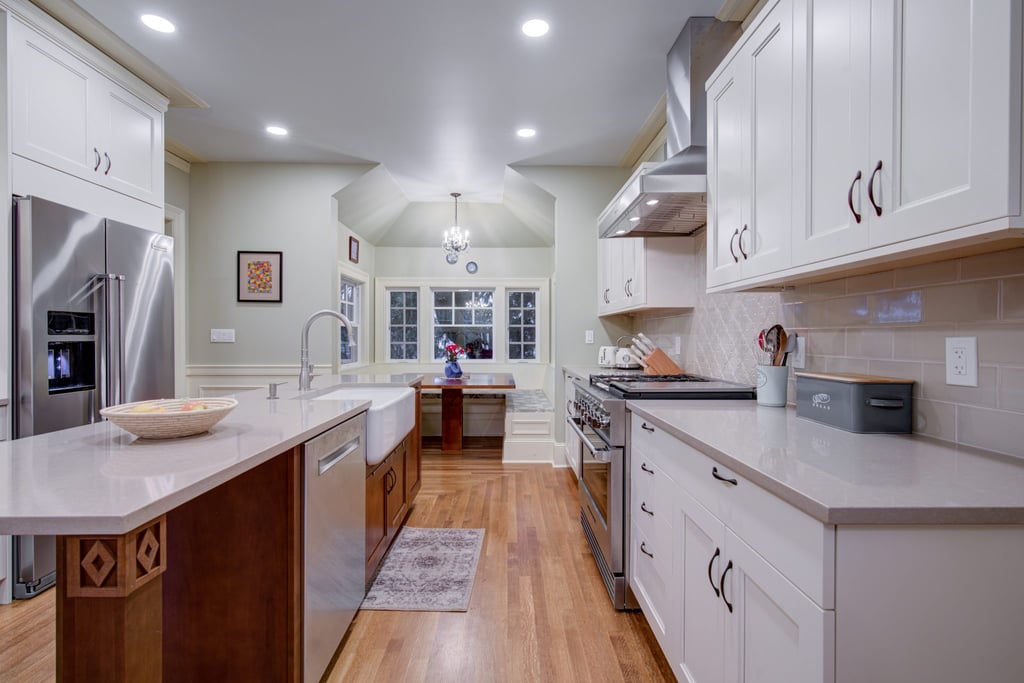 Is your home missing that special something? Would having an extra bathroom would significantly improve your family's quality of life? Perhaps you pine for a kitchen upgrade to make you fall back in love with cooking. Maybe you want to address problems in nearly every room. No matter your goals, Better Builders has the knowledge and experience to bring your vision to life. After all, we have been helping homeowners in Lake Forest Park transform their living spaces for more than a decade.
Contact us today to schedule a free consultation.
Lake Forest Park Kitchen Remodeling
The kitchen is arguably the most important room in the house. If you struggle with limited counter space, cringe-worthy appliances, and a cramped layout, you may be considering a kitchen remodel. Better Builders can make your dream of having a beautiful, functional kitchen a reality!
What ideas do you have for updating your space? From custom cabinetry and stone countertops to a new island or walk-in pantry, we'll make sure your kitchen meets your family's needs without compromise. Plus, we draw on our years of experience and reputable trade partnerships to ensure the process goes smoothly.
Bathroom Remodeling in Lake Forest Park
The bathroom isn't just where you start and end your day — it's where you go when you want to feel pampered. If your dreary, outdated bathroom is far from luxurious, let Better Builders transform it. We'll make the bathroom your favorite room in the house, with beautiful light fixtures, a custom vanity, built-in storage, a frameless shower door, and much more.
Our approach to bathroom remodeling involves providing personal care and assistance every step of the way. It all starts with a free consultation, where we get to know your pain points and listen to your ideas for creating a more luxurious space. From there, we carefully craft a design to fit your needs. When we're finished, you'll have a beautiful, well-designed bathroom to enjoy for years to come.
Lake Forest Park Whole-Home Remodeling
You might love your home's location, but the poor layout or limited square footage leaves something to be desired. Rather than uprooting your family and moving to a new neighborhood, work with Better Builders to create the home of your dreams where you already live.
Our whole-home renovation services can include new flooring and cabinetry to room additions or an entirely new layout. Thanks to our streamlined process, you can expect minimal disruptions and a final product delivered faster than you thought possible.
Other Remodeling Services
We tend to focus on kitchens and bathrooms, but our specialties also extend to other parts of the house. Here are some additional remodeling projects we would be happy to assist you with:
Why Choose Better Builders for Home Remodeling in Lake Forest Park, WA?
Every renovation project we complete in Lake Forest Park is unique, so we approach each one from a fresh perspective. With experience dating back to 2010, we are certain we can design and build a truly one-of-a-kind kitchen, bathroom, or other living space for your family to enjoy. Place your confidence in us, and we guarantee you'll get years of satisfaction out of your renovated home!
Contact Better Builders to request home remodeling services in Lake Forest Park.