Home Remodeling Services in Shoreline, WA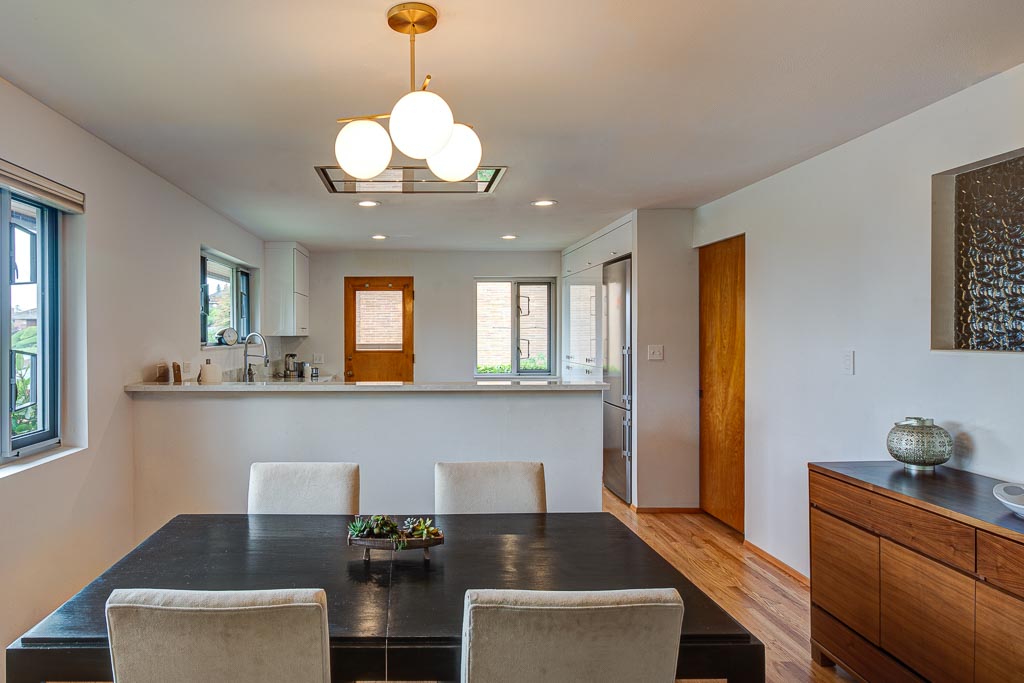 Better Builders combines experience and quality green design/build principles to help transform your home into a comfortable living space the entire family can enjoy. We're passionate about finding the greenest and most cost-effective way to provide everything you're looking for in your next remodeling project.
As a Certified Green Builder, we work with you to find sustainable solutions that enhance your home's beauty, comfort, and convenience. Our dedication to intelligent, sustainable design ensures your Shoreline remodeling project meets each of your needs and desires.
Are you looking for sustainable home remodeling services for your Shoreline home? Contact Better Builders online today for a free consultation.
Kitchen Remodeling in Shoreline
Are you ready to go green with a new kitchen remodel? Environmentally friendly updates to your kitchen can turn your dream of a sustainable kitchen into reality. From energy-efficient appliances to repurposed materials and durable flooring, we'll design you a new kitchen that looks and functions the way you want it to.
Bathroom Remodeling in Shoreline
Bathrooms are ripe with opportunities for going green. Better Builders' bathroom remodeling services ensure you get a new bath that meets your unique dreams.
Let our designers show you how easy it is to blend function with luxury to create any outdated bathroom into a spa-like retreat.
Whole-Home Remodeling in Shoreline
Better Builders can help you reimagine your home's existing layout and show you ways to improve its overall style and comfort. Our design/build process makes the whole-house remodeling experience as enjoyable as possible.
We will transform your home to increase its value while giving you the amenities and functionalities you've always wanted.
House Additions in Shoreline
Adding a room or two to your Shoreline home gives you space for your specific needs while allowing you to stay in a house and neighborhood you love. Our home addition services include:
Additional Home Remodeling Services in Shoreline
Every homeowner wants to make the best use of their backyard. We design and build innovative outdoor spaces that blend seamlessly and beautifully with your existing home.
Outdoor living spaces: Comfort, practicality, and sustainability are the modern themes of outdoor remodels. Better Builders can design you a backyard retreat that welcomes and delights family and friends alike.
Auxiliary or accessory dwelling units: Sustainable and energy-efficient, an ADU enhances your life and adds value to your home. ADUs are inherently green, requiring less energy and making less of an impact on the environment. Whether you want a guesthouse, artist's retreat, or income-producing space, we'll help you bring your vision to life.
Aging-in-place design: Homeowners who want to stay put throughout their lives can benefit from incorporating universal design elements into their remodel. Are you looking to make your bathrooms and kitchen more wheelchair- or walker-friendly? Do you want to add a main-level primary suite? We have you covered!
Need another type of home remodeling project? Our talented design/build team also provides green building services for:
Why Choose Better Buildings for Your Shoreline, WA Home Remodeling Project
Are you ready to fall in love with your home all over again? Better Builders strives to create function, customized living spaces that reflect your taste and lifestyle. We're an active member of the Master Builders Association and its affiliate, Built Green, so you can always depend on us to be current with the latest green design trends and technologies.
Are you ready to get started on a green remodeling project for your Shoreline home? We invite you to view our gallery of projects, read our reviews, and then contact us online to schedule a free consultation. We look forward to meeting you!