Home Remodeling Services in Medina, WA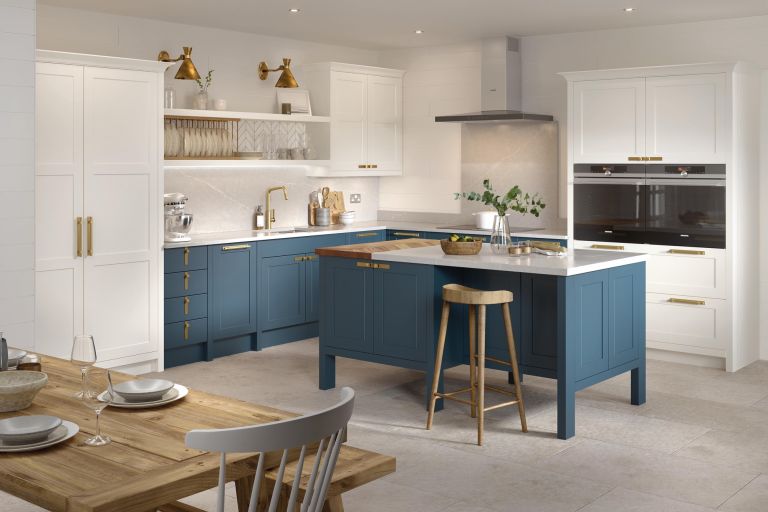 Do you wish your home suited your needs better? The key to loving where you live is to find a trustworthy remodeler that can make your dream home a reality.
Better Builders is the right company for the job! We draw on over a decade of experience helping Medina homeowners renew their homes' beauty, comfort, and functionality.
Contact us to schedule your free consultation.
Green Building Practices
"Going green" isn't just a trend — it's a lifestyle choice that can make you happier and healthier. As a proud member of a Master Builders Association program called Built Green, Better Builders can help our clients achieve eco-friendly homes through high-quality building and remodeling services. And if you're interested, we can even help your home qualify for ENERGY STAR® certification.
Medina Kitchen Remodeling
The kitchen is the heart of the home. If you're tired of trying to host gatherings or just cooking in a cramped, outdated space, remodel your kitchen with help from Better Builders.
Our approach to designing a well-thought-out kitchen relies on maintaining open communication with you throughout the entire project.
Bathroom Remodeling for Medina Homes
Do you dream of having a bathroom where you can truly pamper yourself? At Better Builders, we create beautiful spaces that foster relaxation and rejuvenation.
When your bathroom remodel is complete, it will easily be one of your favorite rooms in the house.
Whole-Home Remodeling in Medina
Sometimes, remodeling a single room isn't enough. For continuity and whole-house upgrades, you may choose to renovate 50% or more of your home.
This is known as whole-home remodeling — the most extensive type of project we work on. Rest assured that we'll make your project a pleasant, stress-free experience from start to finish!
Home Additions in Medina
Does your home lack the space your family needs? Don't pick up and move — build a home addition!
With a new bathroom, expanded kitchen, or other strategic additions, your home will work better for you!
Medina Outdoor Living Spaces
If you love spending time outside, your backyard could be just as important as your indoor living space.
Whether you crave a place to dine al fresco, entertain guests, or soak up some rays, we can create an outdoor living space you'll love.
Auxiliary Dwelling Units in Medina
Many Washingtonians' living situations are changing. Are you hoping to live closer to extended family while still having your own space?
If so, a self-contained auxiliary dwelling unit (ADU) or detached auxiliary dwelling unit (DADU) could be perfect for you.
Better Builders can help you design and build a space that fits your style, needs, and budget.
Aging-in-Place Design For Median Homes
As the name suggests, aging-in-place remodeling focuses on helping you stay in your home, even as your needs change with age.
More and more Medina homeowners choose this option over assisted living or nursing homes, allowing them to treasure their independence for years to come.
Other Remodeling Services in Medina
Do you have other ideas in mind for making your house a home? Our other remodeling specialties include:
Schedule a free consultation with us if you're interested in a remodeling project of any kind!
Why Choose Better Builders for Home Remodeling in Medina, WA?
After serving the Medina area since 2010, our remodeling company has become known for our integrity, high-quality work, and stress-free remodeling services. These qualities demonstrate our drive to build beautiful homes and create lasting relationships with our clients.
We also have an A+ rating with the Better Business Bureau and excellent reviews from your neighbors, so you can confidently choose Better Builders.
Contact us to get your home remodeling project started today.