Home Remodeling Services in Kirkland, WA
Your Kirkland home should be a haven, the place where you relax at the end of a busy day. If you feel stressed coming home to a house that doesn't meet your needs, it's time to make a change.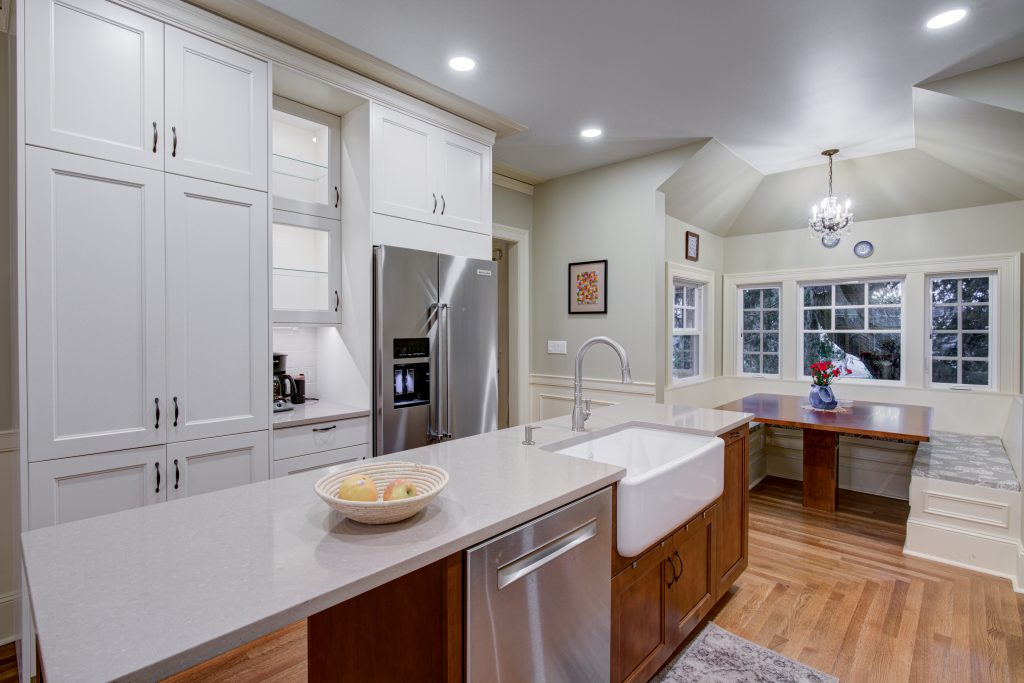 That's where Better Builders comes in. We strive to offer the best customer experience before, during, and after a home renovation, with the intent to build lasting relationships with each client. Since our business started in 2010, we have proven our ability to deliver top-notch services and beautiful designs that satisfy our customers' unique needs. You can trust us to perform a job well done, no matter your remodeling goals!
Contact us to set up a free consultation to review your ideas in further detail.
Sustainable Building Practices
Here at Better Builders, we believe in incorporating sustainable products, materials, and methods into each project we complete. We are proud to be a member of Built Green, a certification program from the Master Builders Association that focuses on promoting eco-friendly home building and remodeling. We also offer ENERGY STAR® certification on qualifying projects.
Choose us for your Kirkland home renovation, and we'll show you how lower costs, better performance, and environmental protection can go hand in hand.
Kirkland Kitchen Remodeling
Better Builders is proud to be a premier kitchen remodeling company in the Kirkland area. As such, we are highly qualified to assist with every aspect of your project. We'll take you from concept to completion, providing expert advice and open communication every step of the way. Check out our design gallery to see some of our past kitchen projects if you're unsure where to begin.
Rest assured that we can install everything you need to transform your kitchen, from stone countertops and custom cabinets to ceiling-height backsplashes and modern appliances. We draw from our expertise while also working with top-notch trade partners who have your best interests in mind.
Bathroom Remodeling in Kirkland
When it comes to home comfort and convenience, remodeling your bathroom can make a huge difference. Do you envision soaking in an oversized garden tub before bed? Perhaps you crave a modern frameless shower and dual-sink vanity to help you prepare for the day. You might even want to reconfigure the entire bathroom layout to suit your needs more effectively. Better Builders can make your every wish come true!
Deciding which features to include in your bathroom makeover is an important first step. We recommend browsing design magazines and websites, viewing our project gallery, and meeting with our design team to discuss your ideas. Once we're all on the same page, the design process can begin. Construction is the next step, and in no time, you'll have a gorgeous bathroom that exceeds all your expectations.
Kirkland Whole-Home Remodeling
Take a walk around your Kirkland home. Do you wish you could make significant changes in nearly every room? Whole-house remodeling is the best way to tackle inefficient floor plans, outdated fixtures, and minor annoyances. Using our unique, sophisticated approach, Better Builders can transform your home into the living space you've always dreamed of. You'll find whole-house projects in our gallery, which is a great place to start browsing for ideas.
Other Remodeling Services
The Better Builders team is so versatile that there's no home remodeling project we can't do! Kitchens and bathrooms are just the beginning, so feel free to contact us with any renovation ideas you have, including:
Why Choose Better Builders for Home Remodeling in Kirkland, WA?
We have all the qualities you want from a home remodeler — we are licensed and insured, have an A+ rating with the Better Business Bureau, and offer excellent warranty coverage. We also emphasize quality and value, with sustainable elements woven into every award-winning design. Place your confidence in our team, and we promise the results won't disappoint!
Ready to request a virtual consultation for home remodeling in Kirkland? Contact us to get started!