Home Remodeling Services in Sammamish, WA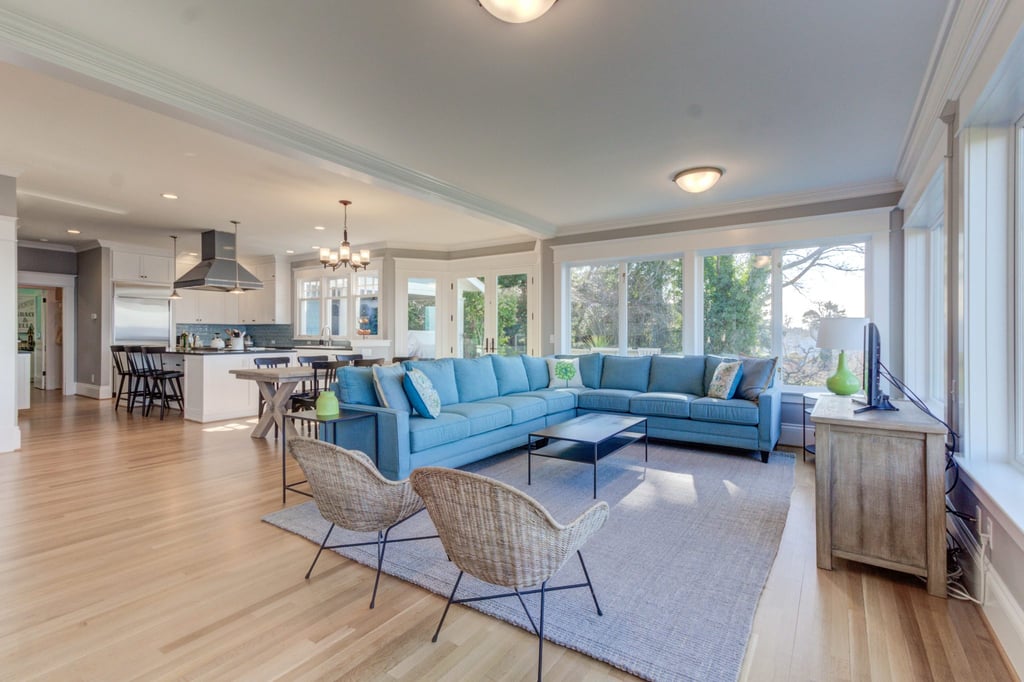 You should feel relaxed when you get home after a busy day, not frustrated with the outdated finishes, inefficient layout, or lack of space. If your home no longer fits your needs, let Better Builders help you make a change.
We offer exceptional home remodeling services in Sammamish, WA, drawing on over a decade of experience to ensure your complete satisfaction.
Contact us to schedule your free consultation today!
Green Building Practices
Are you interested in going "green?" With our commitment to sustainable products, materials, and methods, you can do your part to help the environment while living in a beautiful home.
We're a proud member of Built Green, a Master Builders Association program focused on eco-friendly home building and remodeling. We can even help your home qualify for ENERGY STAR® certification.
Sammamish Kitchen Remodeling
If it's challenging to cook for your family in your cramped, outdated kitchen, team up with Better Builders to remodel the kitchen with beauty, functionality, and efficiency in mind. We'll work closely with you from the initial consultation to the final walkthrough to ensure we meet your goals without compromise.
Bathroom Remodeling in Sammamish
The bathroom is one of the most important rooms in your home. Whether you want to update the fixtures and finishes or completely redo the layout, we can help you achieve the bathroom of your dreams. When we're finished, the renovated bathroom will be your favorite room in the house!
Sammamish Home Additions
When you start outgrowing your home, you may think the best option is to move. However, with a new bathroom, kitchen expansion, or other home addition, you can get the extra square footage you crave without uprooting your family or leaving the neighborhood you love.
Auxiliary Dwelling Units in Sammamish
Everyone's living situation is unique. With a self-contained auxiliary dwelling unit (ADU) or detached auxiliary dwelling unit (DADU), you can invite your in-laws to live close by or increase your income with a rental unit. Choose Better Builders to help you design and build a custom ADU specifically catered to your design style, budget, and needs.
Aging-in-Place Design Services
Most homes are not built with age-related mobility changes in mind. Whether you're interested in adding ramps, widening doorways, or moving the master suite to the ground floor, our aging-in-place design services could be right for you.
Our goal is to make your home more accessible for everyone, including those with mobility issues, arthritis, or declining cognitive abilities.
Sammamish Outdoor Living Spaces
Do you wish you had a nicer outdoor living space? Better Builders can transform your bland backyard into a functional relaxation or entertainment area.
When you live in a place nicknamed "Rain City," you may find it worthwhile to build a sunroom. This way, you can fully enjoy the beautiful Sammamish scenery, rain or shine.
Other Remodeling Services
If you have other ideas in mind for improving the appearance and functionality of your home, we would love to talk! Our team can remodel any room to suit your needs, with specialties that include:
Why Choose Better Builders for Home Remodeling in Sammamish, WA?
Working with the right remodeling company is one of the most important parts of a successful home renovation. At Better Builders, we offer personal care and assistance every step of the way.
We're confident we can exceed your expectations with our affordable, upfront prices and versatile design capabilities. We also have an A+ rating with the BBB and offer a five-year craftsmanship warranty for your peace of mind.
Contact us with any questions or to schedule a free consultation.