Home Remodeling Services in Renton, WA
Do the features and layout of your home meet your family's needs? If the bathroom lacks storage and counter space or the kitchen is small and outdated, Better Builders can help you revitalize these rooms. You might be looking for a simple cosmetic update or a complex structural change. Either way, we can make it happen!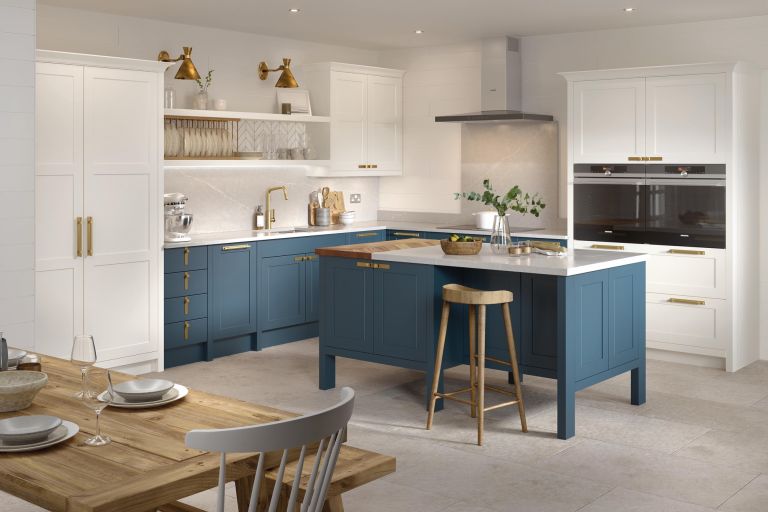 Since 2010, our knowledgeable team has worked closely with our clients, planning and executing award-winning designs in Renton and the surrounding areas. You can count on us to deliver excellent attention to detail and unmatched customer satisfaction.
Ready to begin your home renovation project in Renton, WA? Contact us to set up your free consultation!
Renton Kitchen Remodeling
They say the kitchen is the heart of the home. It's where you gather for parties and serve weeknight dinners, where you hang out as a family and make lifelong memories. That's why you shouldn't trust your kitchen renovation to just any remodeling company.
At Better Builders, we begin your kitchen transformation with a free consultation, where we discuss your design preferences, establish your budget, and determine how we'll check everything off your wish list. Our pricing is affordable, our designs are versatile, and our work stands the test of time. We also have longstanding relationships with top-notch trade partners who have proven their ability to work with the customer's best interests in mind.
Bathroom Remodeling in Renton
Renovated bathrooms come in all shapes and sizes. Some are designed to be purely functional, while others serve as luxurious, in-home retreats. Whether you intend to update the fixtures, redo the layout, or adapt the space to your changing needs as you age, Better Builders can help you make the most of your bathroom remodel.
Interested in going green? It's possible to enjoy high-end features like frameless shower doors, built-in niches, custom vanities, radiant floor heating, and much more while remaining environmentally sustainable. It all comes down to material selection and energy efficiency, which we can assist you with during your bathroom renovation.
Renton Whole-Home Remodeling
Does your house feel drab and outdated? Perhaps you bought your home for its location in Renton, but you knew you would remodel it someday. If that day has arrived, it's time to team up with Better Builders on your whole-house remodel. We are licensed, insured, and have an A+ rating with the BBB — all qualities you want from your whole-home remodeler.
We would love to help you fall back in love with your home by delivering an open floor plan, extra bedroom and bathroom, or finished basement. Whatever you envision, we can provide contemporary upgrades with a five-year craftsmanship warranty for your peace of mind.
Other Remodeling Services
When it comes to home remodeling, we do it all! Kitchens and bathrooms are our two most-requested projects, but feel free to come to us with any renovation you have in mind, including:
Why Choose Better Builders for Home Remodeling in Renton, WA?
Better Builders has partnered with homeowners in Renton, WA, for over 20 years, listening to their pain points and providing innovative solutions. We are confident we can help you achieve the home of your dreams while keeping your project on schedule and within budget. Get started with confidence, knowing that our pricing and design process is fully transparent. We also guarantee your complete satisfaction with a job well done!
To schedule your virtual consultation for home remodeling in Renton, WA please contact us today.