Home Remodeling Services in Burien, WA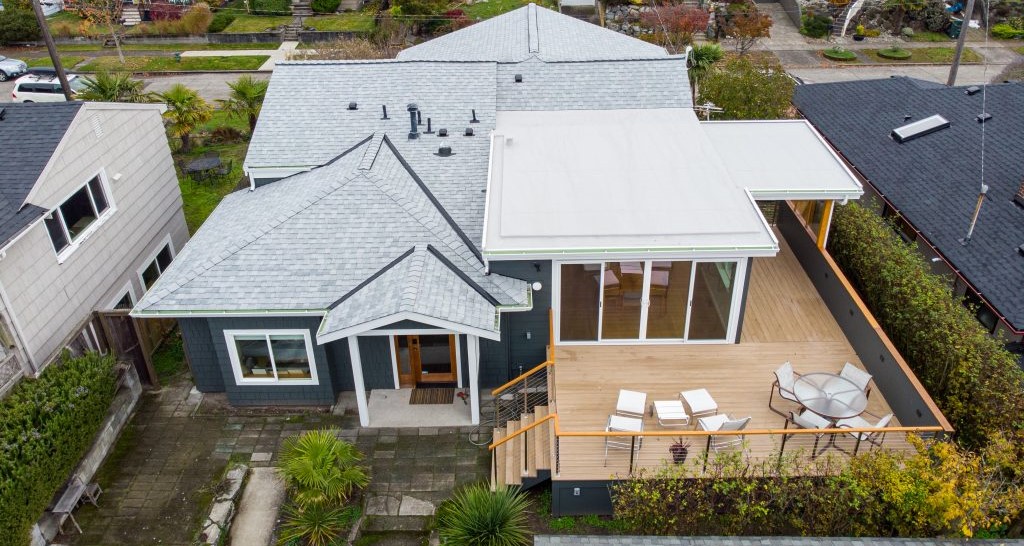 Does your home offer all the features your family needs? If it's cramped, outdated, or inefficient, Better Builders can help you transform the space. Perhaps you want a cosmetic update with new countertops, fixtures, flooring, and cabinets to modernize your home, or maybe you have complex structural changes in mind. Either way, our skilled design/build team can make it happen! We'll work closely with you every step of the way to ensure your complete satisfaction with the finished product.
Contact us to schedule a free consultation with our home remodeling contractors in Burien, WA.
Burien Kitchen Remodeling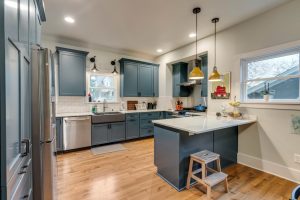 Does your kitchen leave much to be desired? Maybe counter space is limited, the 50-year-old finishes are cringe-worthy, or the poor layout makes you dread cooking dinner. If you dream of ample counter space, beautiful fixtures and finishes, and a more efficient floor plan, let's make it happen together!
Better Builders has been performing kitchen remodels in Burien since 2010. We have long-standing relationships with many reputable trade partners to help us deliver a job well done. Thanks to our affordable pricing, excellent work ethic, and quality craftsmanship, we're confident we can meet your needs without compromise.
Bathroom Remodeling in Burien
Bathrooms come in all shapes and sizes. Some are meant to be purely functional, while others serve as luxurious retreats. Better Builders can help you make the most of your bathroom remodel, whether you wish to update the fixtures, redesign the layout, or adapt to an aging family member's changing mobility.
When you work with us, your project begins with a free designer interview. Next, we take meticulous site measurements and develop preliminary designs and construction drawings for your approval. Our team then presents you with transparent costs and lead time estimates before work gets underway, so you know exactly what to expect. Once we're finished, you'll have a comfortable, functional, well-appointed bathroom to enjoy for years to come.
Burien Whole-Home Remodeling
Take a good, hard look around your home. Do you wish you could make changes in nearly every room? If so, whole-home remodeling could be the most cost-effective approach. It is considered a whole-home remodel when you modify 50% or more of the house with everything from new fixtures and finishes to bumped-out walls to an entirely new layout. An extensive renovation is your chance to finally get the home of your dreams without having to move.
Don't leave your whole home remodel to just anyone! Better Builders is ready to tackle the job, pursuing excellence in everything we do and ensuring a low-stress process from start to finish. We strive to provide the best client experience before, during, and after the renovation. After all, we're driven to build not only beautiful homes but also lasting relationships with our clients.
Other Remodeling Services
What other home renovation projects do you have in mind? If you can imagine it, we can build it! Here are some of our additional specialties:
Why Choose Better Builders for Home Remodeling in Burien, WA?
Before you begin your home's transformation, you need to find a qualified remodeler in Burien. You know Better Builders is right for the job because we are licensed, insured, and A+ rated with the BBB. We can also incorporate sustainable products, materials, and techniques as part of our commitment to building green. So place your confidence in us, and we promise you'll get years of enjoyment out of your renovated home!
Contact Better Builders today for your free virtual consultation.