Home Remodeling Services in Redmond, WA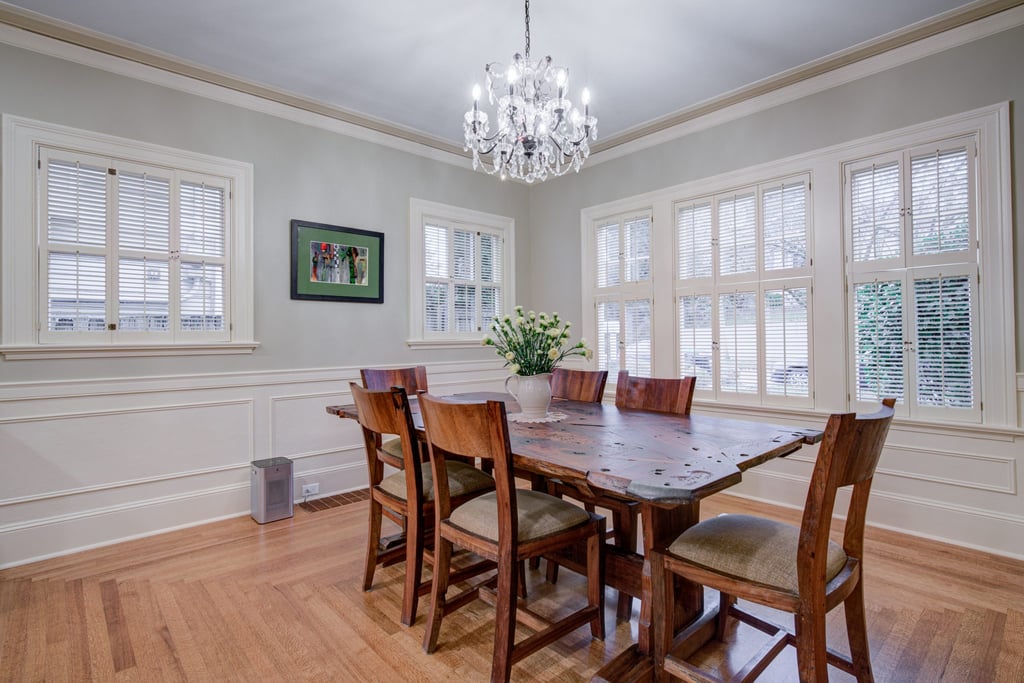 Your home is meant to be an escape from life's daily stresses. If you're unhappy with the materials, finishes, or layout of your house, Better Builders can implement the changes you're looking for. We have over a decade of experience helping homeowners in Redmond, WA, fall back in love with their homes.
Contact us to schedule your virtual consultation when you're ready to speak with our design team about your ideas.
Green Building Practices
At Better Builders, we have pioneered green building techniques for years. To us, building better means creating safer, healthier, more environmentally friendly living spaces for our customers. Best of all, you don't have to sacrifice your budget to protect the environment.
Eco-friendly homes are more cost-effective to own and operate than standard buildings. Whether you want to incorporate energy-efficient appliances or strive for ENERGY STAR® certification, we can help you get there.
Redmond Kitchen Remodeling
Is your kitchen marred by outdated countertops, inefficient appliances, and a poor layout? Transform your cooking experience with a kitchen remodel from Better Builders. We'll turn your dream of a beautiful, functional kitchen into reality!
Bathroom Remodeling in Redmond
If your cramped, poorly lit bathroom leaves much to be desired, give it the pick-me-up it needs with help from Better Builders. We'll transform your bathroom with beautiful new light fixtures, built-in storage, a custom vanity, a curbless shower, and much more.
Redmond Home Additions
Could your family use an extra bathroom? Would you love to enlarge the kitchen to make room for a walk-in pantry or breakfast nook? No matter what home additions you have in mind, Better Builders can make it happen. Expect the best quality and value for your investment when you work with us.
Auxiliary Dwelling Units in Redmond
If you're looking for additional rental income or want to invite your in-laws to live close by, an auxiliary dwelling unit (ADU) or detached auxiliary dwelling unit (DADU) could be right for you.
These are self-contained living spaces built on your property where renters or loved ones can live independently. Let us know if you're curious about this option, and we'll help you get started!
Aging-in-Place Design Services
Most single-family homes are built to accommodate people in their 20s and 30s. If you're approaching retirement age, you may find that your needs differ now from when you were younger. Don't assume this means you have to move. With aging-in-place design, you may not need to leave your home!
Redmond Outdoor Living Spaces
For many Washington homeowners, the outdoor living space is just as important as the interior square footage. Choose Better Builders to help you transform your lackluster backyard into a beautiful place to relax, barbecue, and entertain guests.
You may also be interested in a sunroom addition, which allows you to enjoy the beautiful Redmond scenery, no matter the weather.
Other Remodeling Services
Do you have another home renovation project in mind? Rest assured that our expertise extends to any part of your house. Contact us for help with any of the following:
Why Choose Better Builders for Home Remodeling in Redmond, WA?
Choosing a home renovation company is a big decision. Rest assured that Better Builders can get the job done! Our top-notch designers, project managers, and contractors have a reputation for honesty, integrity, and quality.
Our A+ rating from BBB speaks for itself, and our five-year craftsmanship warranty gives you the peace of mind you need to get started.
Contact us today to request your free consultation in Redmond, WA.