Home Remodeling Services in Ballard, WA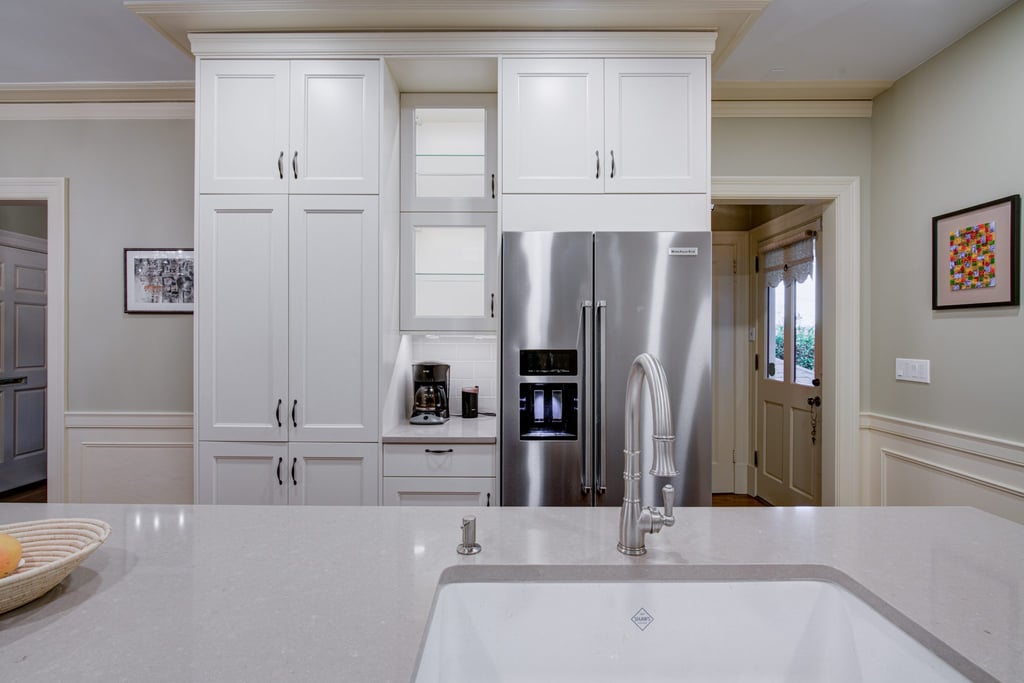 Ballard is known for its new and modern architectural homes. But if you own one of the older homes in the area, it may not suit your taste or evolving lifestyle needs.
Call on Better Builders to transform your home! We're a local design/build company providing home remodeling services for Ballard, WA, and throughout the Seattle area.
We're here to help you make the exciting leap into home remodeling. Contact us for a free consultation.
Our Green Building Practices
The Better Builders name communicates our vision of creating better buildings for both people and the environment. Through our green building practices, your remodeled home will be a space that's more comfortable, more efficient, and better for the long-term environment of the Seattle area.
We maintain active membership status with the Master Builders Association and its affiliate, Built Green, to incorporate sustainable practices into our projects.
Kitchen Remodeling in Ballard
As the heart of the home, kitchen remodels remain the most sought out remodeling service.
Our design team knows how to deliver a space with beautiful, efficient, and sustainable finishes that fit and grow with your lifestyle and household routines.
Ballard Bathroom Remodels
Your bathroom is where you get ready for the day, and it's where you go to relax and unwind at the end of it. With a bathroom remodel, you can maximize function and luxury.
From soaking tubs and rainfall showers to elegant vanities and more, Better Builders can transform your bathroom into a personal spa.
Whole-Home Remodels for Ballard Homes
If you want to make significant changes to your home, tackling everything at once is the best way to go.
Better Builders can guide you every step of the way with our design process — a proven methodology for ensuring you're happy with your results!
Additions in Ballard
An addition is a great way to expand your home's square footage where you need it most. Better Builders handles common home remodeling additions such as:
More Home Remodeling Services for Ballard, WA
Better Builders provides home remodeling services for other unique projects that will ensure your home remains functional as your needs change over the years, such as for:
Outdoor living spaces: Whether you're hosting a cookout with friends or playing lawn games with family, a gorgeous outdoor living space is the perfect place to enjoy Seattle's stunning natural surroundings.
Auxiliary dwelling units (ADU): ADUs are self-contained living spaces within an existing dwelling, typically including a kitchen, bathroom, and separate entrance. Whether you are looking for an extra source of income via rental space or simply housing a loved one, we can help you come up with a custom ADU design.
Aging-in-place design: These types of updates enable you or a family member to live in the house longer as you age. Aging-in-place updates could be extensive, such as an addition to the main level or opening up of a floor plan, or they can be smaller, like converting tubs into accessible showers with handrails.
We also offer remodeling services for:
Home Remodeling in Ballard, WA By Better Builders
Better Builders is rooted in a mission to improve the lives of people and the environment they live in. We do it by applying long-term thinking and green building practices to existing homes in Seattle.
There's an extra dose of assurance when you work with a company with good values and a clear purpose focused on your local community, which is why many Ballard homeowners look to us for their home remodeling needs.
Check out our projects and reviews to see what it's like working with Better Builders.
Contact us today to make your home remodeling dreams a reality.